Instagram:
@harumosato
Twitter:
@harumosato
Facebook:
www.facebook.com/illustration.harumo.sato
Website:
www.harumosato.com
1. What's your story? Where are you from?
I now live in Mountain View CA, but originally come from Japan. I ignored my childhood dream to become an artist till my dominant arm suddenly numbed and became disabled in 2011. No doctor figured out why. Since then, I spent 3 years for rehabilitation and practiced using my left hand as my second dominant hand. Drawing was one of my best methods for the above-mentioned therapy. Happily, I now can draw with both hands and follow my childhood dream.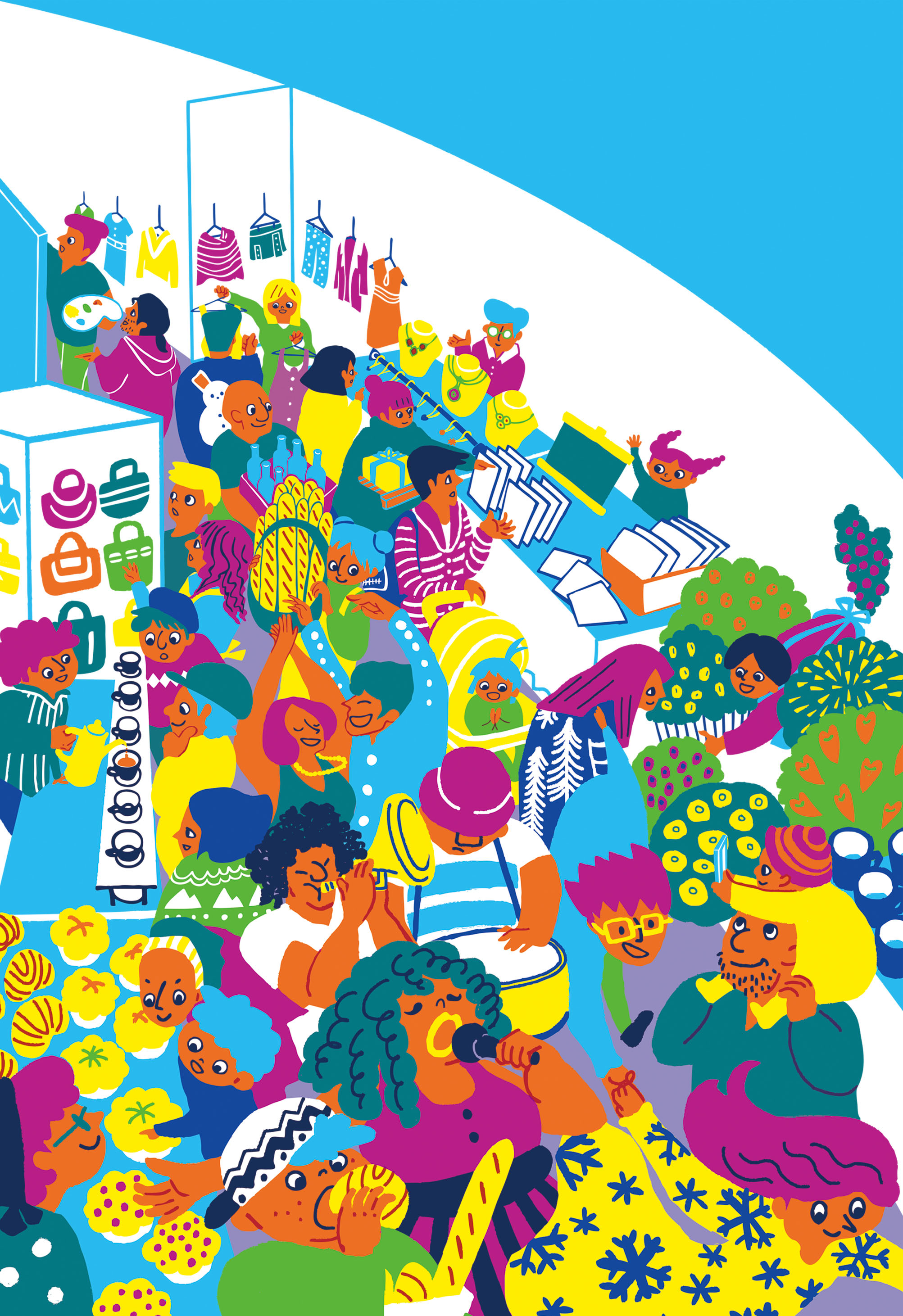 2. Tell us about your aesthetic.
Wind is my aesthetic. I want to make wind in viewers' mind. It can be whimsical and surprising like the first spring storm or mild and pleasant like wind during harvest season. All of the wonderful works that I respects have their own wind to touch/ shake viewers' heart and I want my work this feeling.
3. What is your favorite medium and why?
I do like screen printing, acrylic, and digital. Screen-print teaches me the magic of minimum use of color, acrylic gives time to explore the canvas. Digital lets me shoot from the hip.
4. What is your artistic process like?
I take a note whenever I get an idea. At that time, I don't know how it turns and which medium I use for it. Then, I play with the idea 2 or 3 days in my head and once it's ready to go, I draw in my sketch book or directly on my tablet.
5. Who and/or what inspires your work?
Mythology and history are important to me. Since my parents are Ancient historians and I used to read all kinds of mythology, folklore, and ancient history books that I found at home, they are inseparable from my life. Also, Food is always my inspiration. When I was a kid, I really was excited to imagine what ancient people ate. I remembered, after I found a recipe for Queen Victoria's cake in Dad's book pile, I skipped school to make it at home.
6. What role does art play in your life? How does it change the way you view the world?
Art itself literally changed my life. Through the rehabilitation of my numbed arm, I met my best art/design teacher and he taught me the foundation. He even pushed my back to go to States to study art when I had to quit my job for my arm.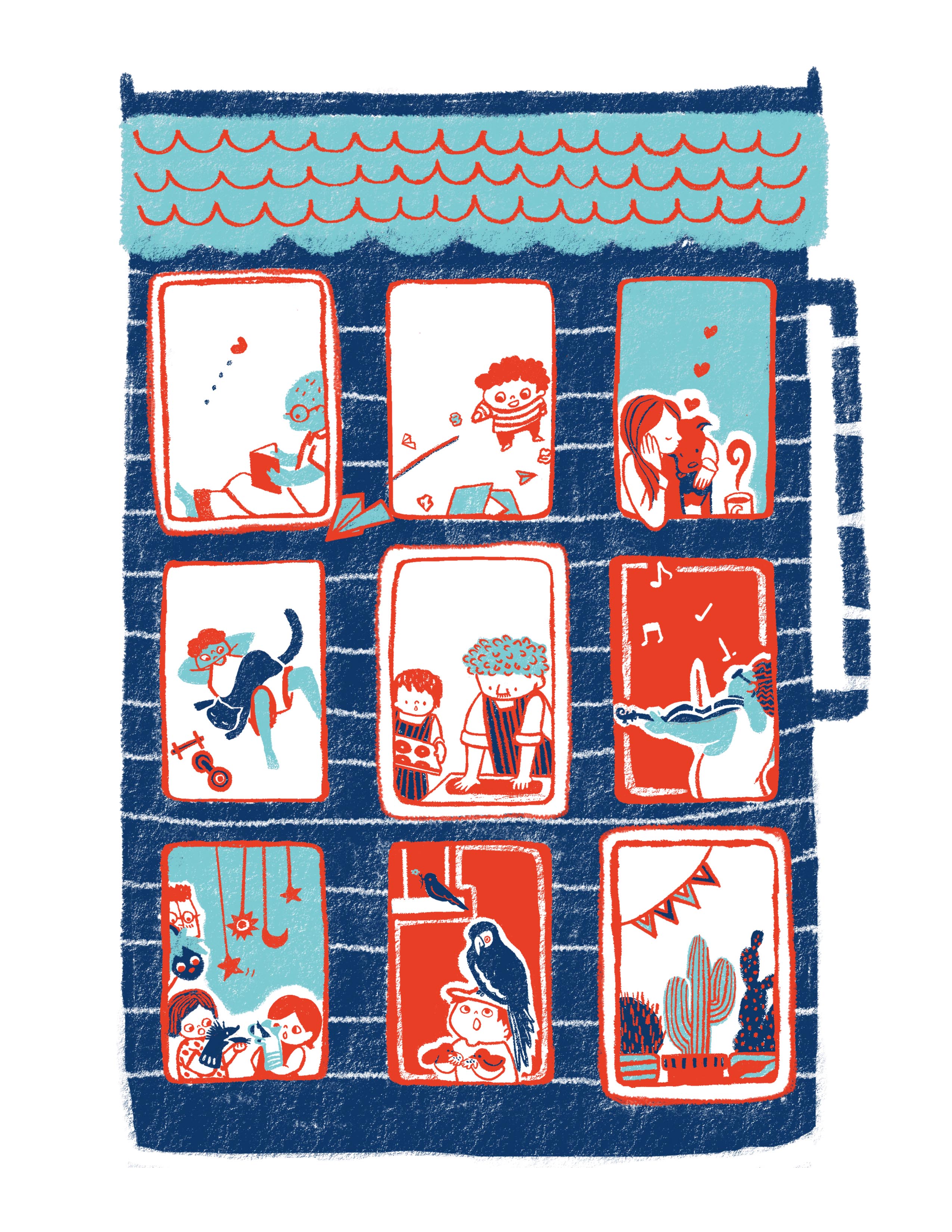 7. Where did you study?
I went to New York State University at Buffalo (UB) and got BA. I chose UB because I thought UB is situated near from NYC, but it was actually twelve-hour worth drive distance. But their facility is fantastic, and I really love all of my professors and friends there! And plus, this is a happy surprise for everybody including me, but I found an amazing husband there! He got a job in Mountain View CA, so we moved into this new area last summer.
8. Where do you see yourself in five years? Working in an agency?
I now have two directions of works; one is for illustration, one is for fine art. For illustration, I would like to collaborate/work with different players like companies, publishers, and organization. If we use illustration with good purpose, it surely helps grow social acknowledge and interest. Collaborations with Western New York Book Art Center and SJMADE, both non-profit organization with great will, taught me the importance of social engagement through illustration. I also want to make mural works in the public! For fine art, I would like to find a gallery to work with for exhibitions. Also, Would like to go to different countries to join their artist residency programs too.
9. What about in ten?
I'd like to figure out a sustainable way to collaborate with Japanese traditional handcrafts. The number of craftsmen is decreasing. Fewer people are willing to buy their crafts because it's more expensive than industrial products and it needs good care for long term use. I think my illustration/design could bring them a new form and new market. As my personal goal, I really hope I could teach at a college. Also, I hope I have my own studio/ have an access to let me work on big scale artwork.
10. What do you hope to achieve with your art?
My goal of making art is shaking viewers' heart and help them generate their energy to live as they are. This is what art gave to my life and I would like to contribute to this mission with my work. My life is for figuring out how to do it.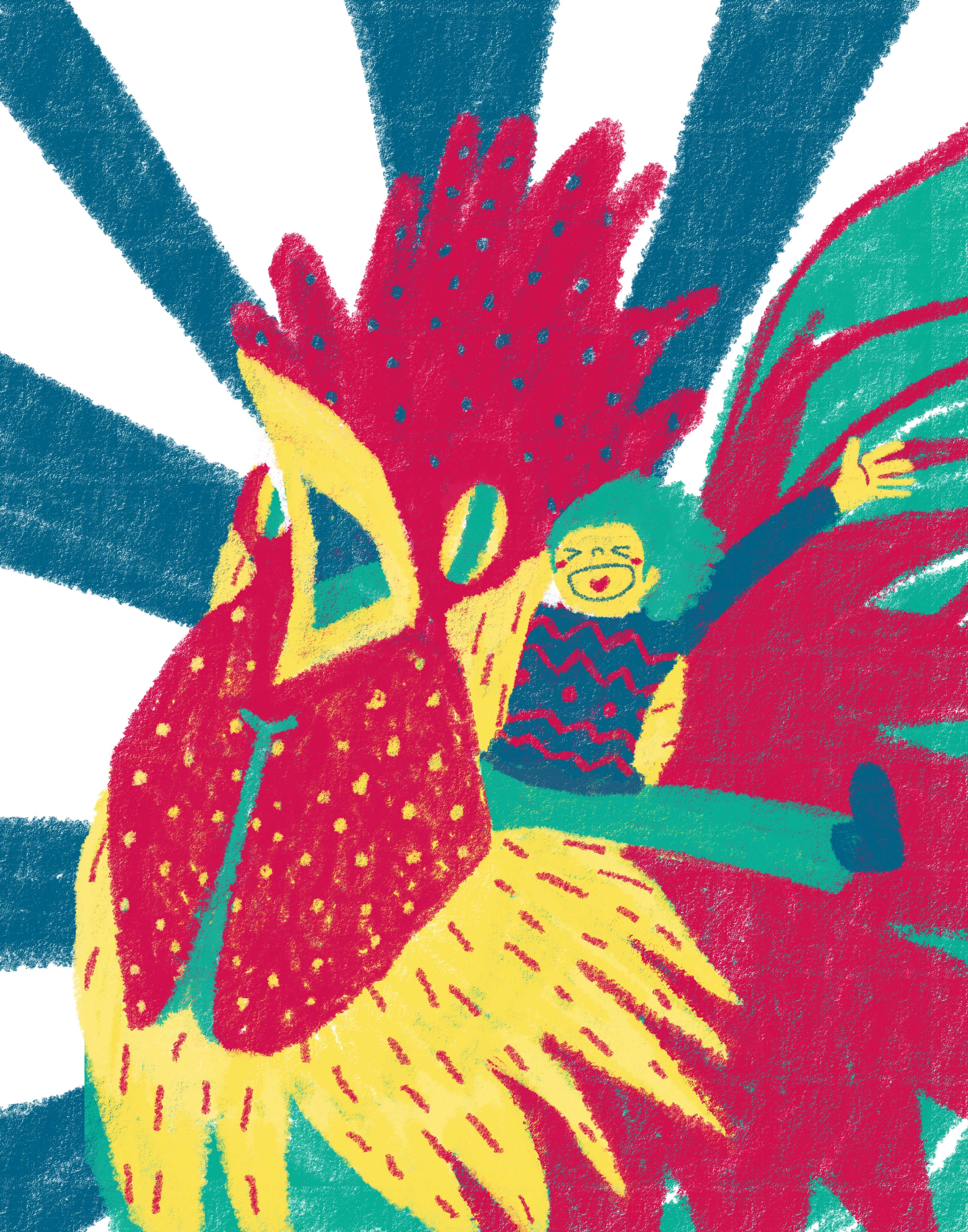 11. Now, tell us a little more about you as a person: what is your favorite food?
Tiramisu! I am working so hard to establish as a family tradition to make tiramisu in every December for my birthday or Christmas! So far, it's successful! Hope it continue forever!
12. Favorite book?
"The Neverending story" by Michael Ende and "The Wind-Up Bird Chronicle" by Haruki Murakami. They both talk about the power of narrative and unconsciousness.
13. Favorite genre of music?
Jazz and classic. But generally speaking, I don't think a lot about genre when I listen to music. If the composer is great, any kind of work is great. I love Yoko Kanno so much.
14. What are your hobbies?
Cooking and eating are my best hobbies. That's why I do like to work near from my kitchen. Using all five senses and creativity for food refresh my mind. Food is directly connected with history and people who eat it. Making foreign food is like learning different culture at home.
15. If you weren't an artist, what would you be?
I really cannot imagine. If I had not met with art, I still may not use my dominant hand, didn't come to States, nor met with my husband. I appreciate all of the fortunes that let me be myself.