Instagram:
@hatiyegarip
Facebook:
www.facebook.com/hatiye.garip
Website:
www.hatiyegarip.com
1. What's your story? Where are you from?
My name is Hatiye. I am a freelance illustrator and designer based in Istanbul, Turkey. Ever since I was a kid, I've always had a pencil and paper in my hands. I get excited when I see coloured pens, picture books and things waiting to be discovered.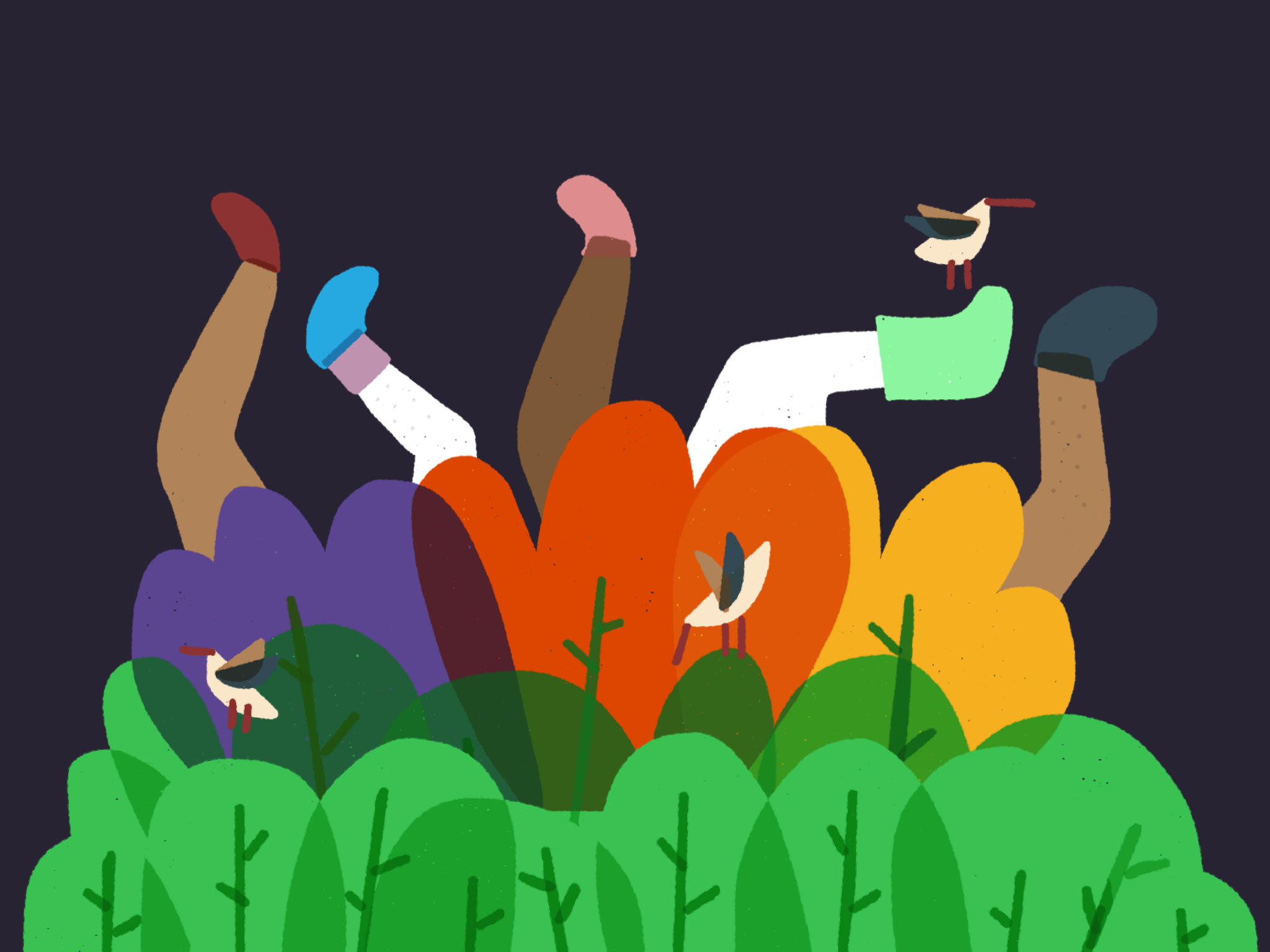 2. Tell us about your aesthetic.
Simple, colourful and clear.
3. What is your favourite medium and why?
I used to draw with an ordinary pencil on paper. However, my new favourite one is drawing with a stylus on iPad.
4. What is your artistic process like?
I guess it is a step-by-step process. I usually make a list of possible ideas and then choose the most suitable ones. I roughly sketch them out to show my ideas. If it is an editorial assignment, I send them to editor. For my personal works, I choose the sketch that I think is the best and start to draw digitally. By the way, I must remind you that I love breaking my own rules.
5. Who and/or what inspires your work?
I do not need any special thing to get inspired. It can be anything.
6. What role does art play in your life? How does it change the way you view the world?
It's a very complicated issue; what is art, what is not. I can say that creating makes my world more tolerable. It is the best way to express myself.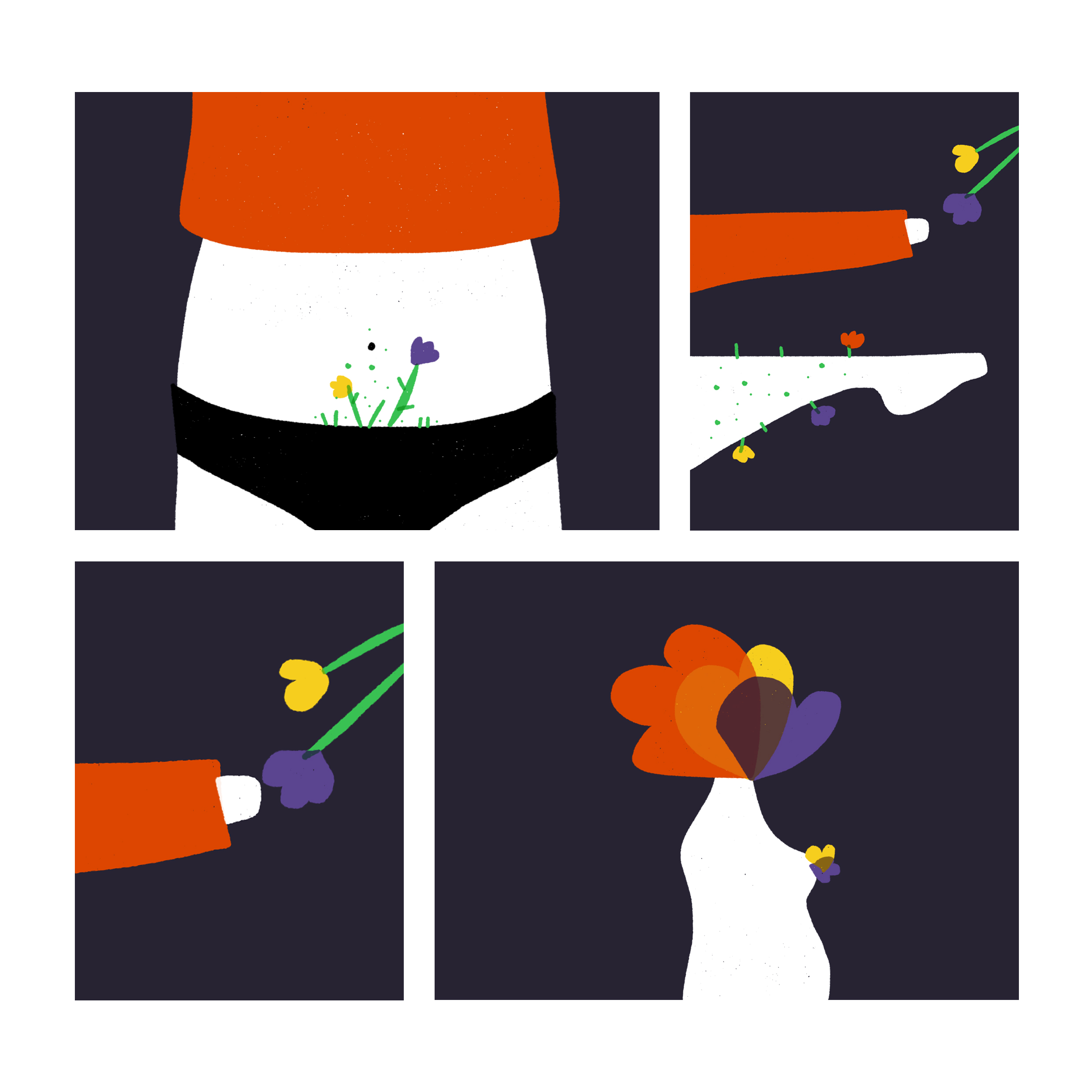 7. Where did you study?
I studied Visual Communication Design at Istanbul Bilgi University. I continue my academic studies as a MSc candidate in Design, Technology and Society Program in Özyeğin University where I am a research assistant at the same time.
8. Where do you see yourself in five years? Working in an agency?
The only agency I know is related to social science. So I'd rather be in a place where I can make my own decisions. I hope my creation will be more in the future. I want to illustrate children's books, create my own comics and convert them into books. However, I do not want to focus not only illustration but also wooden toys and sculptures.
9. What about in ten?
It's a long time to think and plan. I would like to live in a place where all humans and non-human animals live under more equal conditions. It would also be wonderful to research and work on universal design. In addition to my own works, I might be giving lectures at university as a "hobby".
10. What do you hope to achieve with your art?
I want to create narratives without the need for words. It is important for me to be able to visualise people who are not represented in media. I hope I can improve the variety of representations in the future.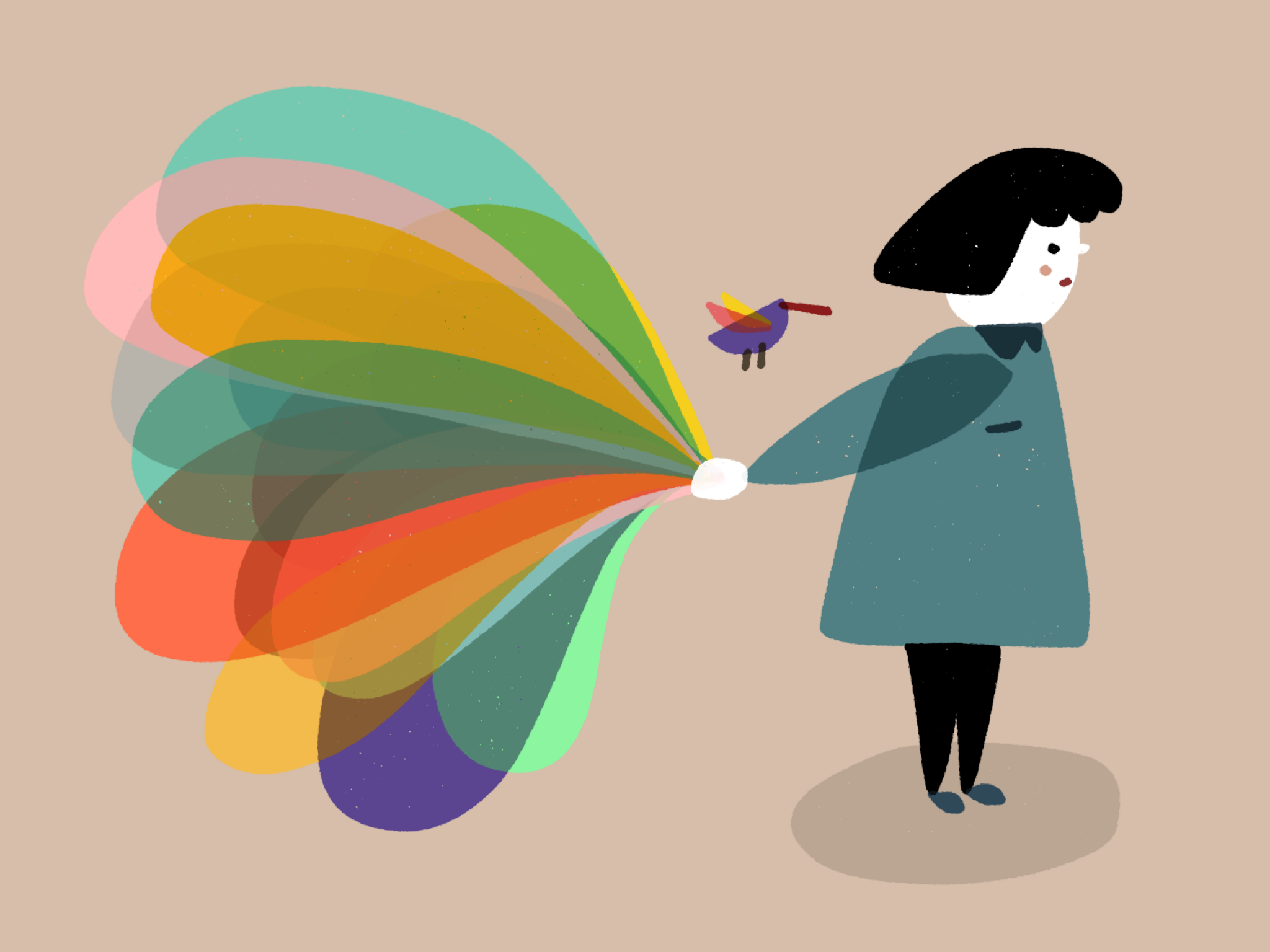 11. Now, tell us a little more about you as a person: what is your favourite food?
I like foods that include vegetables such as broccoli, leeks and carrots.
12. Favourite book?
Pippi Longstocking by Astrid Lindgren.
13. Favourite genre of music?
It depends on my mood. However, I can listen Ghost anytime and anywhere.
14. What are your hobbies?
I do not know if they are hobbies; daydreaming and overthinking. All kidding aside, I like walking, playing with animals and making observations.
15. If you weren't an artist, what would you be?
I would probably be a linguist. Because it is also very enjoyable to think the opposite as someone who avoids dealing with words.