Instagram:
@hayarps
Linkedin:
www.linkedin.com/in/felix-sorau-67b1b9152
Website:
www.felixsorau.com
1. What's your story? Where are you from?
My name is Felix Sorau and I'm a freelance Illustrator/designer living in Berlin for the past 2 years. I grew up in a small village near the baltic sea and started surfing when I was 14. Reaching a professional level in surfing demanded a lot of photos- and video editing in my early years which triggered my interest in creating all sorts of media very early. When I was 18, I started to work as a photo assistant for the 2 photographers Yona Heckl & Tom Mennemann also known as He&Me. A few years later I wanted to start my path and study design. Now I've finished my studies and worked in different agencies over the past 2 years in Berlin. During the past 5 years, it has become very clear to me that I wanted to illustrate more than anything else. It became my favorite part in every campaign or job and now it's my freelance fulltime job I love to do.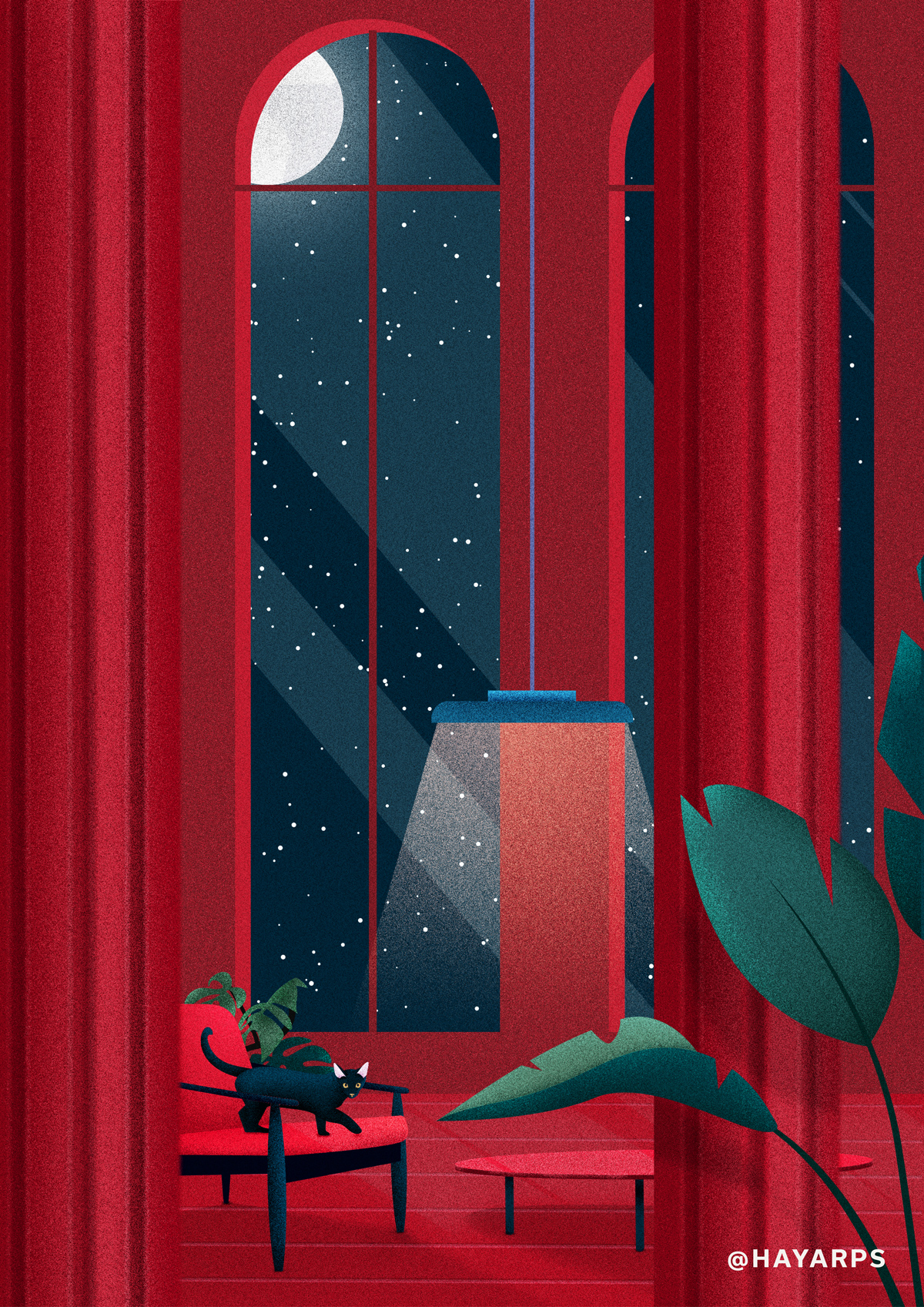 2. Tell us about your aesthetic.
I love minimalistic, but still detailed and accurate work. A mixture of real and surreal situations, things which have hidden or multiple meanings. Also how the colours work together and arrange everything within the golden ratio inspires a lot of my work.
3. What is your favourite medium and why?
I love working on digital media. Most of my works are being created on a laptop with my trackpad, so I can work independently anywhere at any time. That way I enjoy freedom and access to a variety of techniques and can easily change everything that has to do with the artwork like forms, colors, textures, etc.
4. What is your artistic process like?
When I work with clients I work with a brief and try to picture a perfect solution for their aim. My free work rests on things I have on my mind, what I see and what surrounds me on a daily basis. Not only positive, but also negative events. My personal projects come to life during the process of making them. After deciding roughly what the idea is gonna be, I pick a color scheme and an element I like and start drawing the form in Adobe Illustrator. While drawing, I think about a scene and add elements that are important or aesthetic for me. After finishing the elements in Illustrator I start building the final scene in Photoshop and arrange everything together. Add texture, shadows and finalize the colours.
5. Who and/or what inspires your work?
I get a lot of my inspiration by Illustrators like Maite Franchi, Charlie Davis, Jenna arts, Malika Favre, Tom Haugomat, George Townley, David Doran - just to name a few. In general, everything I like or don't like affects my work. Also personal or global things which are going on.
6. What role does art play in your life? How does it change the way you view the world?
Art doesn't change the way I see the world. I think there's a lot of stuff out there which bothers me. Through illustrations, I can calm myself and process a lot of things while making them. A bit like meditation. If I'm having a special theme, my energy goes into illustrating it as nice, subtle and visually satisfying as I can. If I don't have one, I enjoy producing a nice composition of objects, colors, and texture in a minimalistic but still detailed and modern way.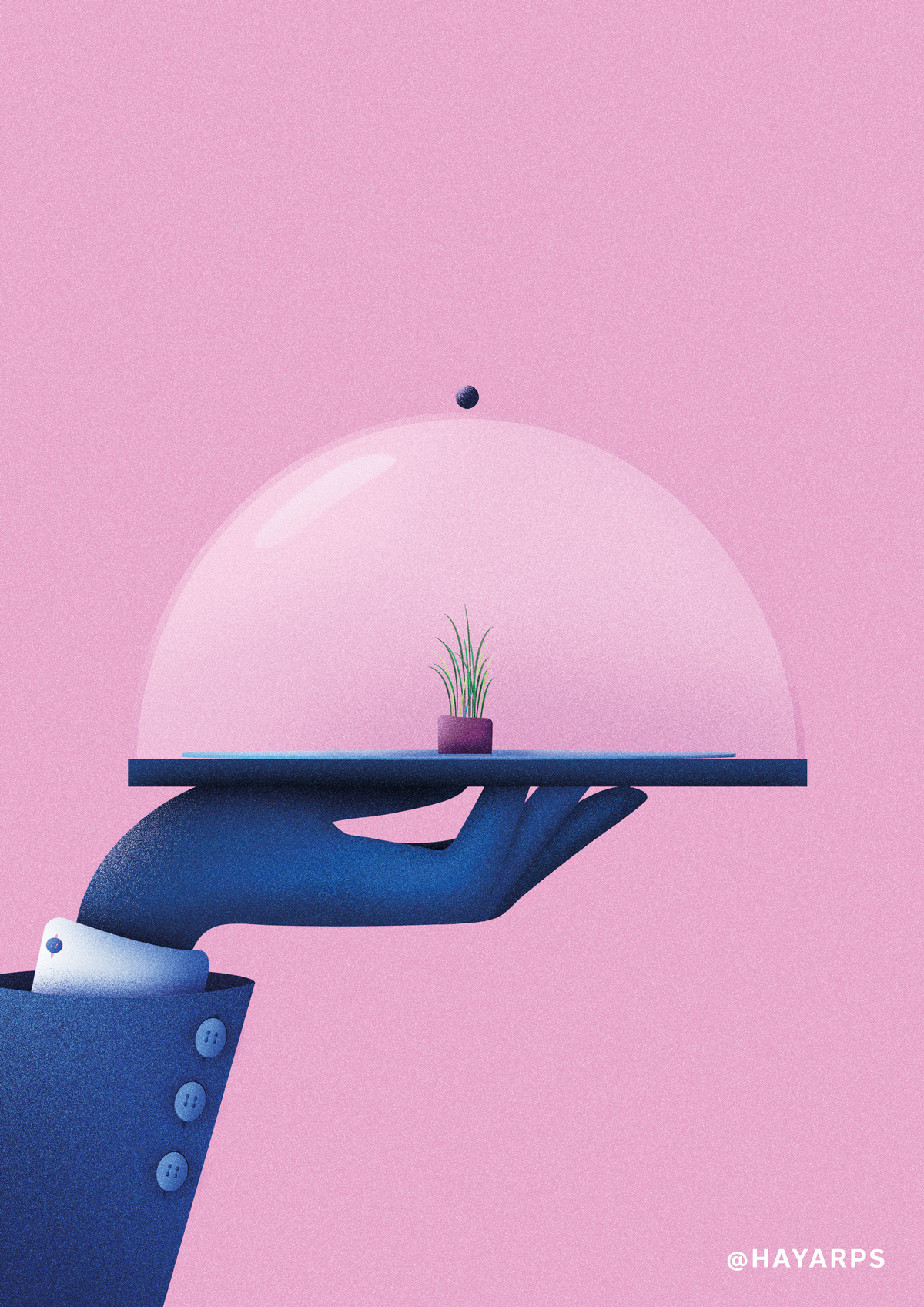 7. Where did you study?
I studied at "Designakademie Rostock" Media & Communication - Rostock is a town in the very north of Germany near the Baltic Sea.
8. Where do you see yourself in five years?
I see myself in 5 years supporting companies with my illustrations, which help our earth to become a better place - no matter if they're coming up with new technologies which were held back for a long time by lobbyists (E-cars), or if they just guide people how to eat and buy the right things to prevent more pollution.
9. What about in ten?
It will still be the same - my biggest dream is to simplify complex, forward-looking things to people, to generate an interest they never knew they had through visual Illustrations and if this can happen for a good reason I'm all good with my work. Oh - and I will not spend the winters in Germany and build my home somewhere else. :)
10. What do you hope to achieve with your art?
I hope to work on projects in the future (hopefully seen by lots of people) which are critical for today's society. It was always my dream to publish things that may twist people's perspective.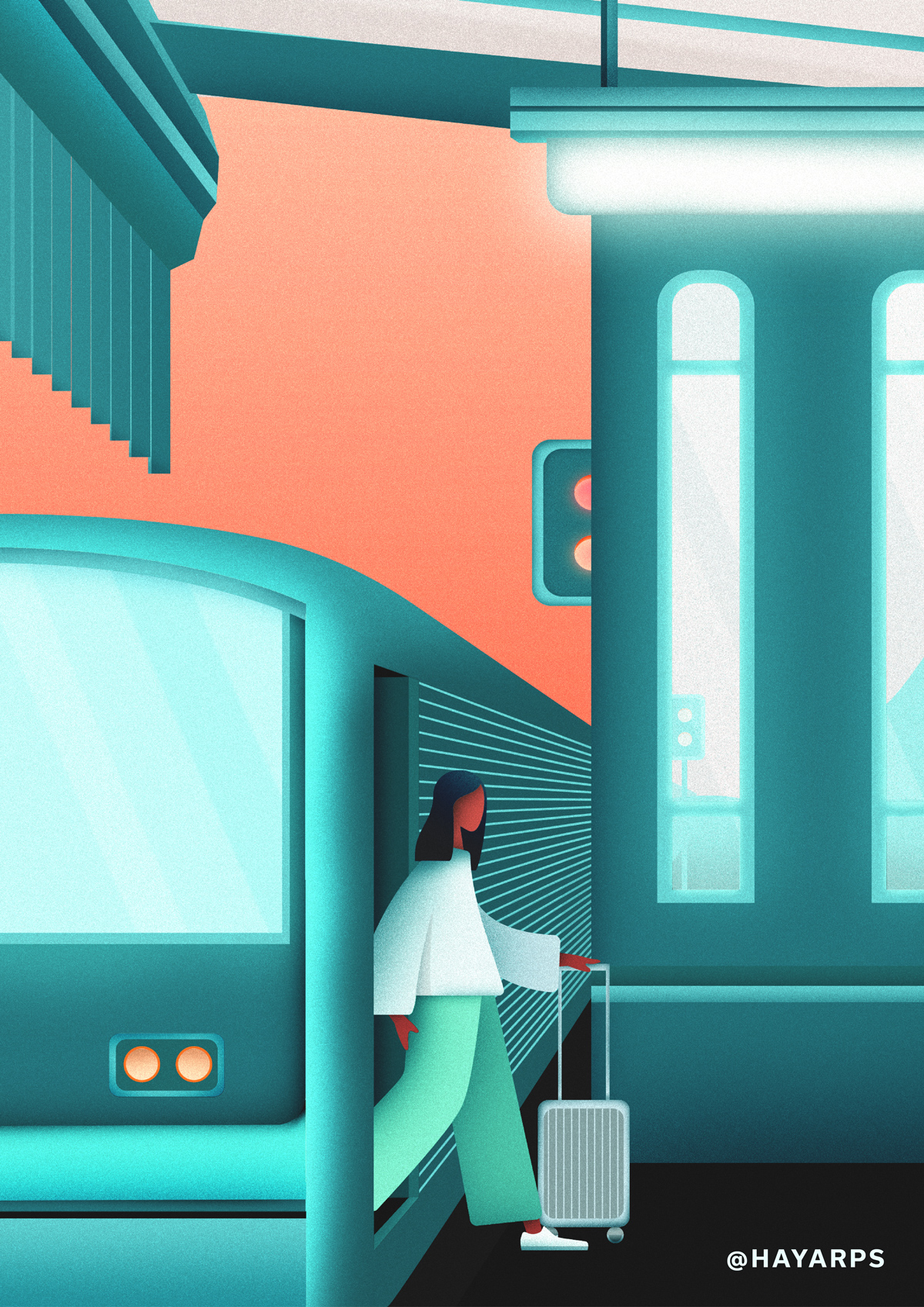 11. Now, tell us a little more about you as a person: what is your favourite food?
I have lots of favourite foods. I love all things plant-based, fresh, natural and not convenience. I like middle eastern cuisine a lot so I would say that Hummus is life. I also brew Kombucha in my kitchen and spend lots of time learning about the process of fermenting.
12. Favourite book?
I like to read about technology, documentaries, and topics that are based on history. Currently, I'm reading "Saitensprünge" by Hellmut Stern.
13. Favourite genre of music?
Ambient, psytrance, downstep
14. What are your hobbies?
I like to photograph, go kitesurfing in the summer, work out, play with modular synthesizers and cook.
15. If you weren't an artist, what would you be?
I would produce Music.