Instagram:
@helananas
1. What's your story? Where are you from?
I'm originally from London, England, but I live in Vancouver, Canada! I've been through art and design school, but now I balance a career in tech with my creative side-hustle.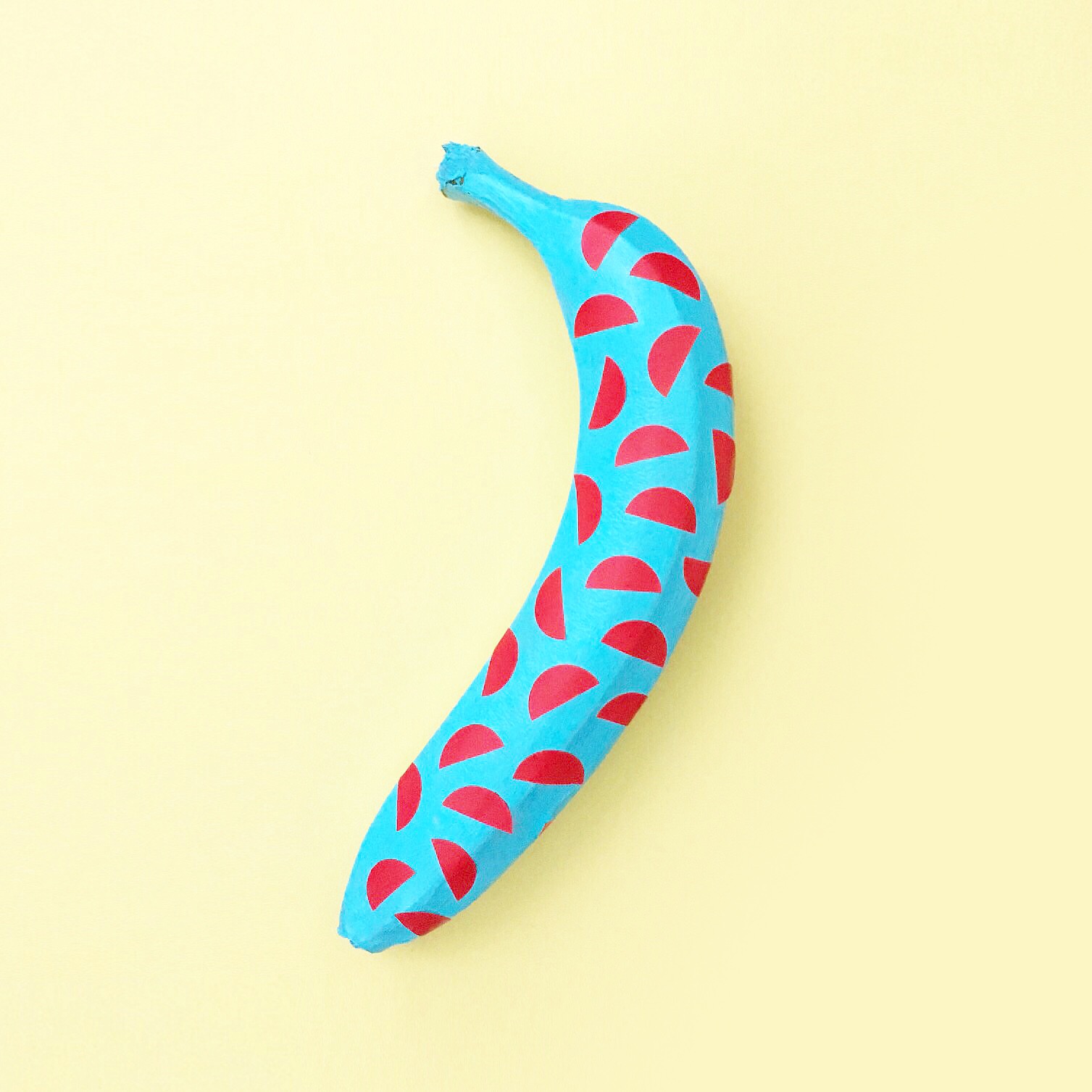 2. Tell us about your aesthetic.
I'm drawn to colour and simplicity - I believe it takes time and careful thought to distil a thing down to its most basic form (while still keeping it interesting enough to look at).
3. What is your favourite medium and why?
I love flat matte paint - it's so forgiving!
4. What is your artistic process like?
It's a total feast and famine situation. I'll make 10 things one week then not work again for a month, which can be quite frustrating. When I was a commercial designer, I was forced to work through those creative dry spells, so I'm really grateful that nowadays I have a day job, so I can take breaks from content creation when needed.
5. Who and/or what inspires your work?
Matisse and Yves Klein for sure! Fashion inspires me too, mostly for the colour palettes. When it comes to contemporary artists, I'm inspired by people like my friend Scott Sue Me and Adele and Max over at Atelier Bingo. Anyone who plays with colour or shape is likely to inspire me!
6. What role does art play in your life? How does it change the way you view the world?
Creating art is a great reminder that no matter how much you plan for something, your final product is unlikely to look how you imagined. The same holds true for real life... and by learning how to roll with change in my creative projects, I find I'm better at dealing with change in general.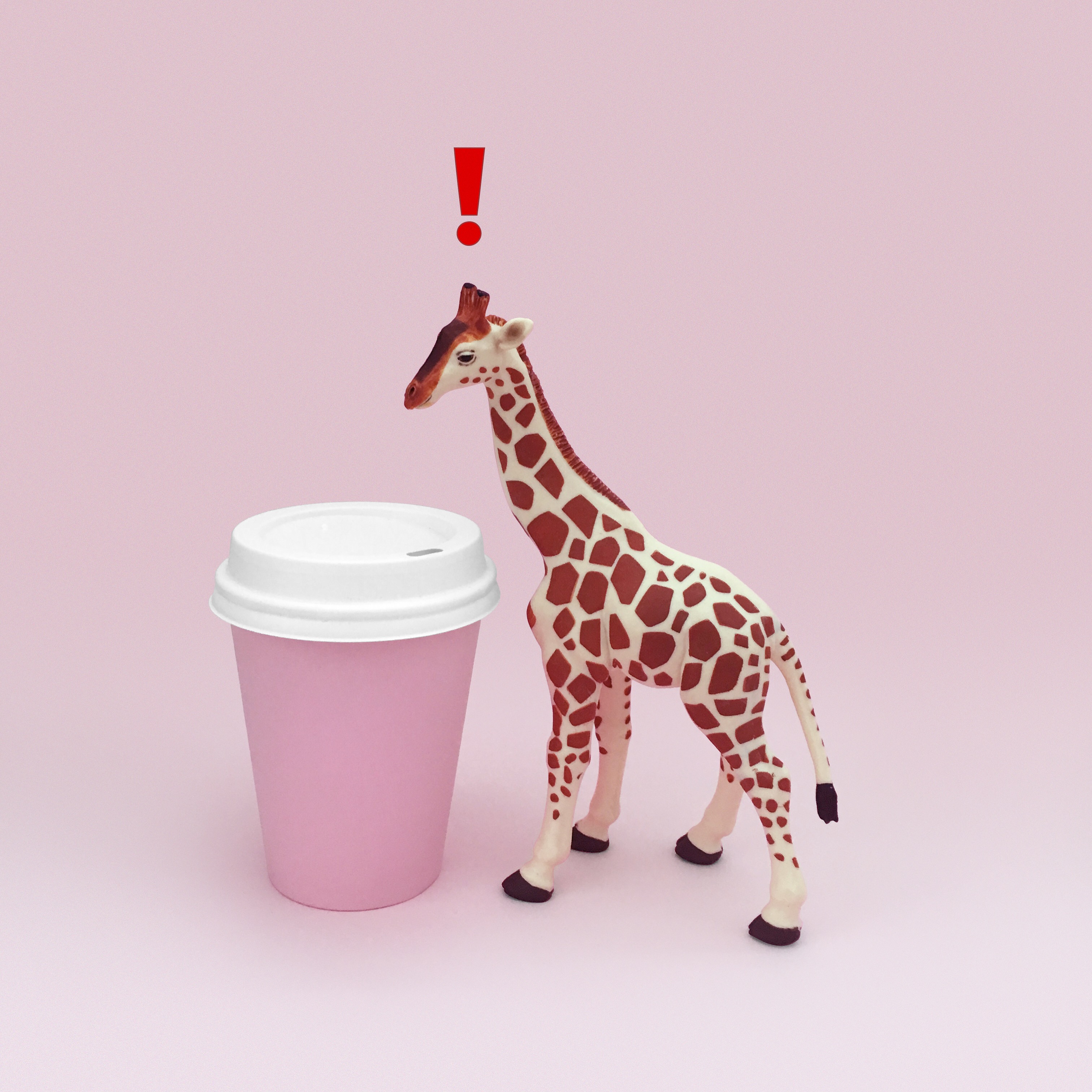 7. Where did you study?
In London I studied at Central St Martins, Chelsea School of Art and Wimbledon School of Art, and when I moved to Canada, I took a three year design program at Red River College. I've been back for additional short courses, because I believe learning should be lifelong.
8. Where do you see yourself in five years? Working in an agency?
Don't tell anyone but I don't have a five year plan! I came from the agency world, and now I manage agencies as part of my day job in software. They're very near and dear to my heart. But the idea of knowing what life looks like five years out scares me. All I know is I'm sure it'll be wonderful, and different than I expected.
9. What about in ten?
See question number 8 ;)
10. What do you hope to achieve with your art?
I want people to understand that being creative is accessible: it's why I paint on things like bananas and coffee cups! The only barriers to creativity are the ones our minds create. STOP IT. Just go make something, and know it won't be perfect either, and that's okay.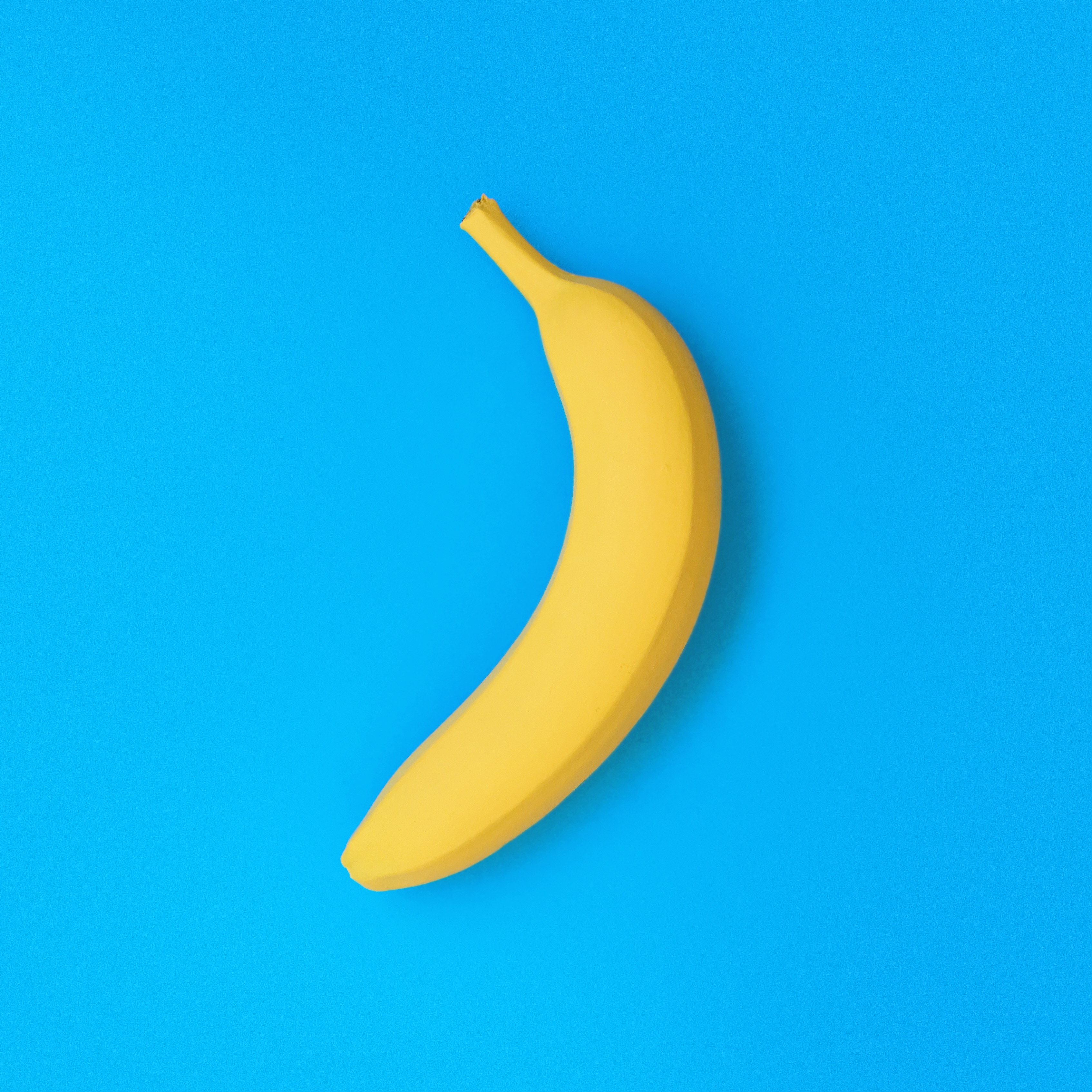 11. Now, tell us a little more about you as a person: what is your favourite food?
Sushi. Or ice cream.
12. Favourite book?
Bill Bryson's "I'm A Stranger Here Myself" is hilarious. Written by an American coming home to the states after two decades in the UK, I can relate to his pain. I've lived in Canada for 14 years, but I still find myself coming across saying and experiences that are completely alien to me!
13. Favourite genre of music?
I don't have a genre, per se but 80s pop holds a special place in my heart. I like music with stories, or songs you can belt out in the car. Car-e-oke is kind of the best, because your audience are trapped in there and are therefore forced to listen to you sing.
14. What are your hobbies?
Eating. Sleeping. Painting bananas. Beach time in the summers, brunch in the winters. Travel is also super important to me: I love exploring new places and making new friends!
15. If you weren't an artist, what would you be?
Being arty is my side hustle... my day job is in account management! That may sound dry, but I work with some really good people. Work exists to empower us to live good lives, and my job does that. I'm very grateful for the life I lead.