Instagram:
@helenapallaresillustration
Facebook:
www.facebook.com/HelenaPallaresIllustration/
Website:
www.helenapallares.com
1. What's your story? Where are you from?
I come from Zaragoza, a mid-sized city in the north of Spain. I have lived there most of my life. I've always loved drawing, handmade Works, cinema and music so since I was 16 I was sure that I wanted to study something related to arts. I studied Fine Arts and Graphic Design and I work as a freelance illustrator since 2013.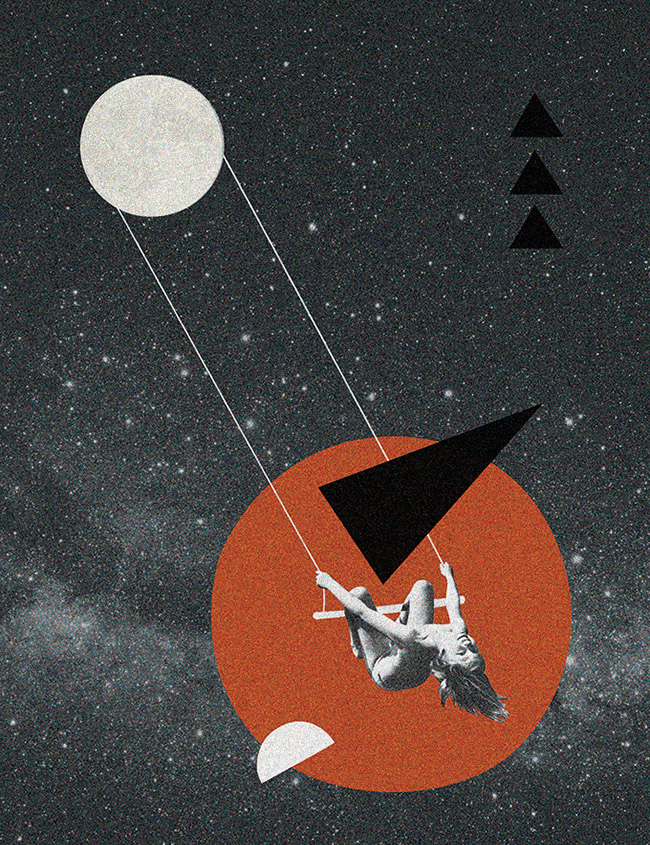 2. Tell us about your aesthetic.
I love in general the aesthetic of the early years of the 20th century: the films, the big contrast in photographs, the poses and makeup of the actresses. I'm passionate about the dadaism, the surrealism, the suprematist posters... I would love to live in that time period.
3. What is your favourite medium and why?
I mainly work with collage techniques: handmade and digital and sometimes I work with both for the same illustration, starting in digital and finishing with the handmade version. Why? I don't know… I remember I started doing pencil illustrations when I was in high school. I loved drawing small figures with big animal heads and sometime later I found the dadaism. When I was studying Graphic Design we were asked to do a self-portrait so I did a collage. I tried to imitate the dadaist style mixing loads of clippings and pictures of my childhood and the result was amazing. It was so candid and unpretentious that is still one of my favourite works.
4. What is your artistic process like?
It depends on the project but most of the times I start with an idea or a text. When it's a personal work and I'm completely free to decide about, I usually start with an idea that could come from something that I've seen or read somewhere, a dream that I've had or just a feeling. When I work with a client it's, of course, he who decides about the subject. In this case, there is usually a text to read so after doing it, I search for some more information about the topic and then I gather all the pictures and resources that I'm going to use. This takes me a while before starting with the sketches.
5. Who and/or what inspires your work?
I get inspired by great artists such as René Magritte, Man Ray, Joan Miró, Hanna Hoch, Lee Miller, Francesca Woodman, Chema Madoz, etc… Many photographers. I love the work of contemporary collage artists as Sr. García or Susana Blasco and I like the aesthetic of old jazz álbum covers of the '50s and '60s. But I also get inspiration from everyday things that I see, people that I meet, a quote, a sticker on the Street. Inspiration is everywhere.
6. What role does art play in your life? How does it change the way you view the world?
I need to surround myself with art and beauty but I start from the premise that they may be anywhere, beyond a song, a photograph or any work of art. Art can be found every day in many ways and forms, whether or not is connected to beauty.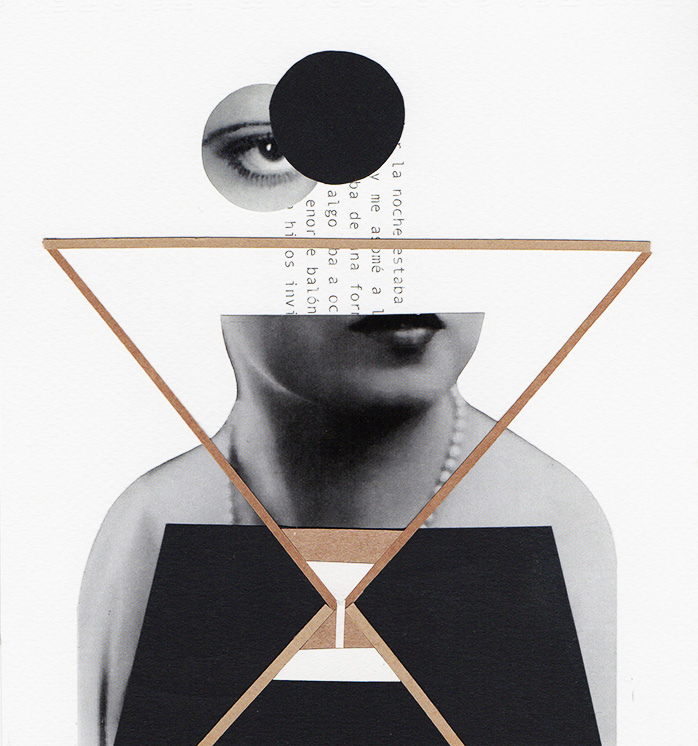 7. Where did you study?
I studied Graphic Design in Zaragoza and then I studied Fine Arts between Barcelona, Cuenca and Prague. What a fun mix!
8. Where do you see yourself in five years? Working in an agency?
It has taken me a long time to learn how to get over the past and stop picturing the future so now I just try to get focused on the present and enjoy every moment. But about the agency… why not?
9. What about in ten?
Ahh!!! Well, I'd like to continue to live in Paris and to keep working as an illustrator on beautiful and amazing projects. And maybe to have a child.
10. What do you hope to achieve with your art?
To live from it. I've always admired people who live doing what they love and it's, unfortunately, something less and less usual these days.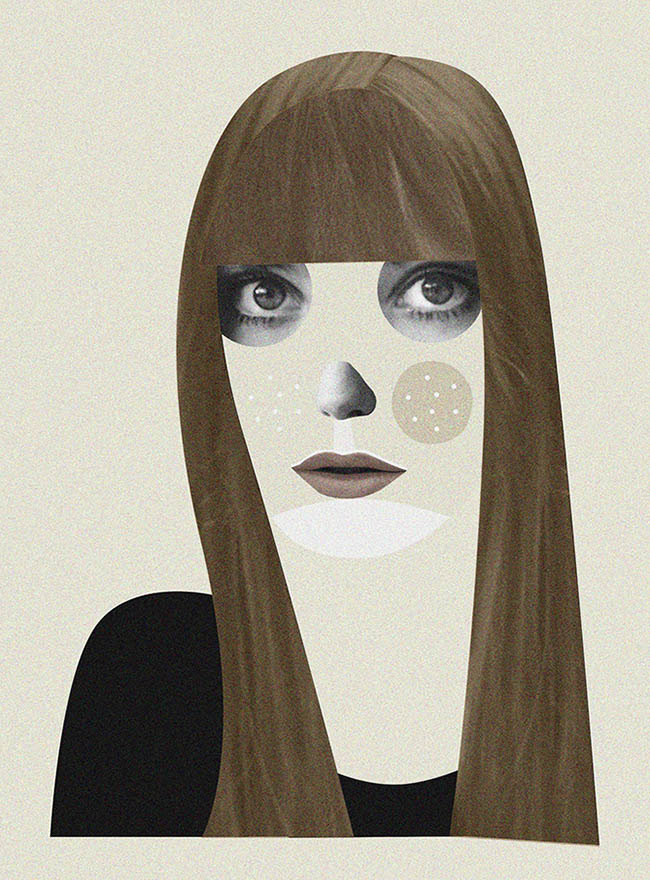 11. Now, tell us a little more about you as a person: what is your favourite food?
I love almost every kind of food and I love to eat but I think my perfect menu would be based on sushi, croquetas and salmorejo :)
12. Favourite book?
`The grapes of wrath´ by John Steinbeck
13. Favourite genre of music?
Like food, I love almost any kind of genre: jazz, soul, the rock of the '50s, 60's and 70's, disco, etc. And David Bowie who is a genre in himself. I have a few public lists on Spotify and some of them are extremely eclectic…
14. What are your hobbies?
Very simple things: to watch a film before going to bed, walk around Paris or drink a glass of wine with my friends. I love travelling with my family and going to Cádiz in the summer. I wish I loved cooking but the truth is that I prefer to eat…
15. If you weren't an artist, what would you be?
I don't know... Actress, translator, music producer… When I was a child I didn't know what I wanted to be when I grew up and I thought that in the future people would invent a new job which would be my real vocation. Well, it's true that there are a few new jobs now that didn't exist when I was little but by the moment they don't really convince me :/