Instagram:
@helenebrox
Website:
www.helenebrox.com
1. What's your story? Where are you from?
I'm a full time illustrator from Oslo, Norway. My road to illustration contains a slow, but useful detour. When I was younger I wanted to be a painter, so I went to art school. I learned a lot about traditional techniques and conceptual art, but while my teachers thought my solutions were too apparent, I found art to be too selfish for me. Everything needed to have a hidden meaning, and I think it made me feel stupid, not being able to interpret art correctly. Then, by chance, I discovered graphic design. I applied to a great school in Oslo, got in, and studied it for three years. It was fantastic! But all through school, and even some years after, people were telling me "your work is good, but you're more of an illustrator" or "it's very illustration-y". And just a few years back, I finally thought: WHY have I been fighting this?? I'm definitely an illustrator. Let's do this!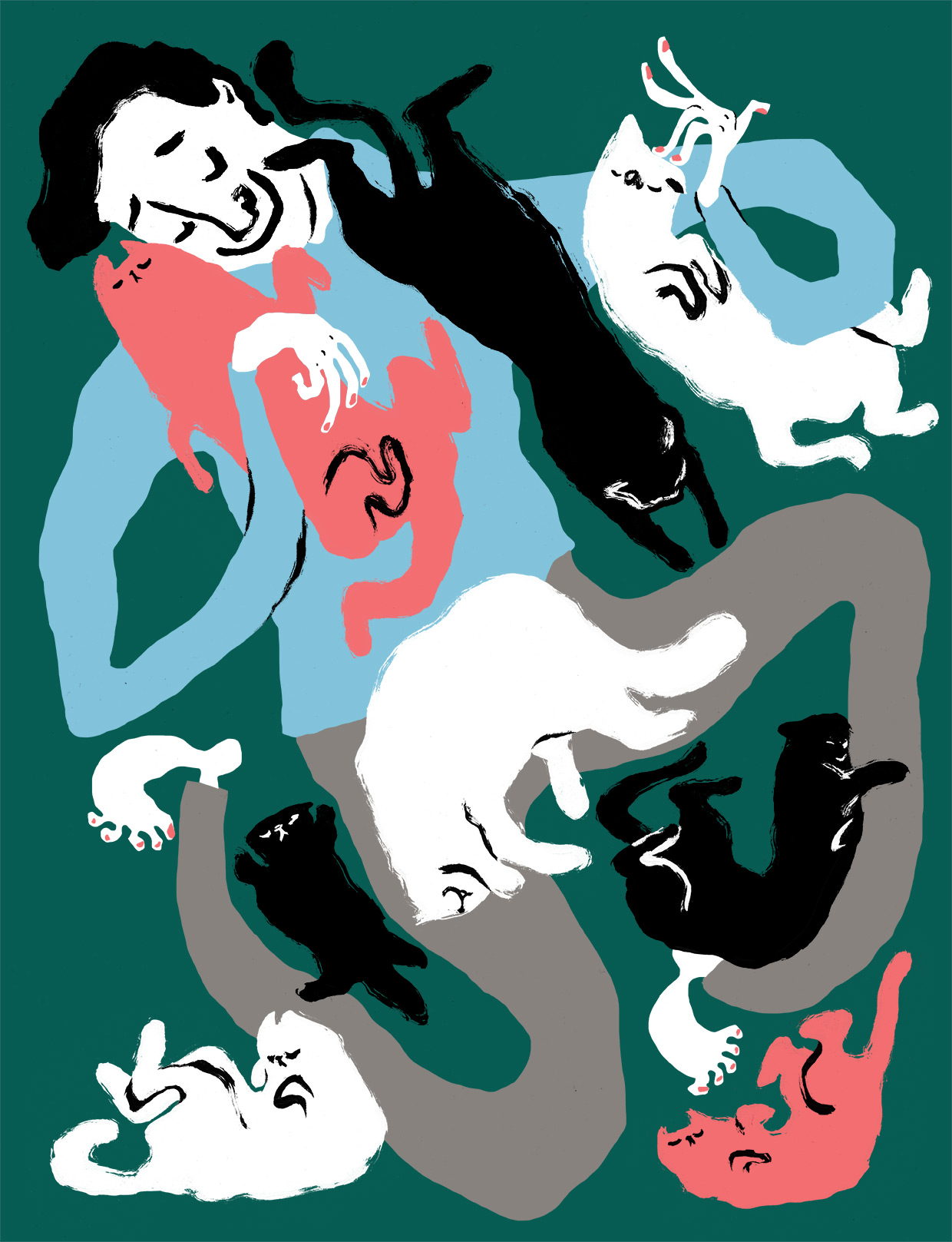 2. Tell us about your aesthetic.
I'm always trying to find the perfect marriage between the textures of the analogue and the flatness of digital. I like it when something is a bit off, so that you get the feeling that an actual human person made this. And my aesthetics are surprisingly colorful, compared to the (non-)colors I like to dress in or in general surround myself with.
3. What is your favourite medium and why?
Right now I'm in love with dry brushing. I inherited some old brushes from my mother about 20 years ago (why do I still have those?), with bristles everywhere, and they are just perfect now. They make my lines so much more interesteing.
4. What is your artistic process like?
Depends on the job, but let's say it's an editorial illustration. I read the clients mail/brief about 11 times and jot down some immediate ideas. Then I do nothing. Just let it bake. Then later my husband gets home from work, and I tell him about the brief and my initial thoughts, and just talking about it with him gets me a few steps further (he's a game developer and he is awesome). Then I think about it again when I go to bed. And again when I wake up, and then on and off all day every day, untill deadline is getting close. I start sketching out all the ideas I've collected and that's when the melt down comes because everything is shit. The next day I find that everything is not shit, and I go on working. Then I show the client, they pick an idea, AND THEN there's a tiny space where I actually get to get my hands dirty with paint and brush. And then scan and digital coloring, which I find quite meditative.
5. Who and/or what inspires your work?
A good, descriptive brief with several nice combinations of nouns and adjectives.
6. What role does art play in your life? How does it change the way you view the world?
Hmm, that is difficult to pinpoint. I don't really have any basis for comparison since I have only lived (a part of) one life and there is no obvious before and after art line. Art, and everything else that goes in to my brain, organicly mold my view of the world, and without art, or let's call it creativity, it would no doubt look a lot different. Desaturated in a way. Ugh.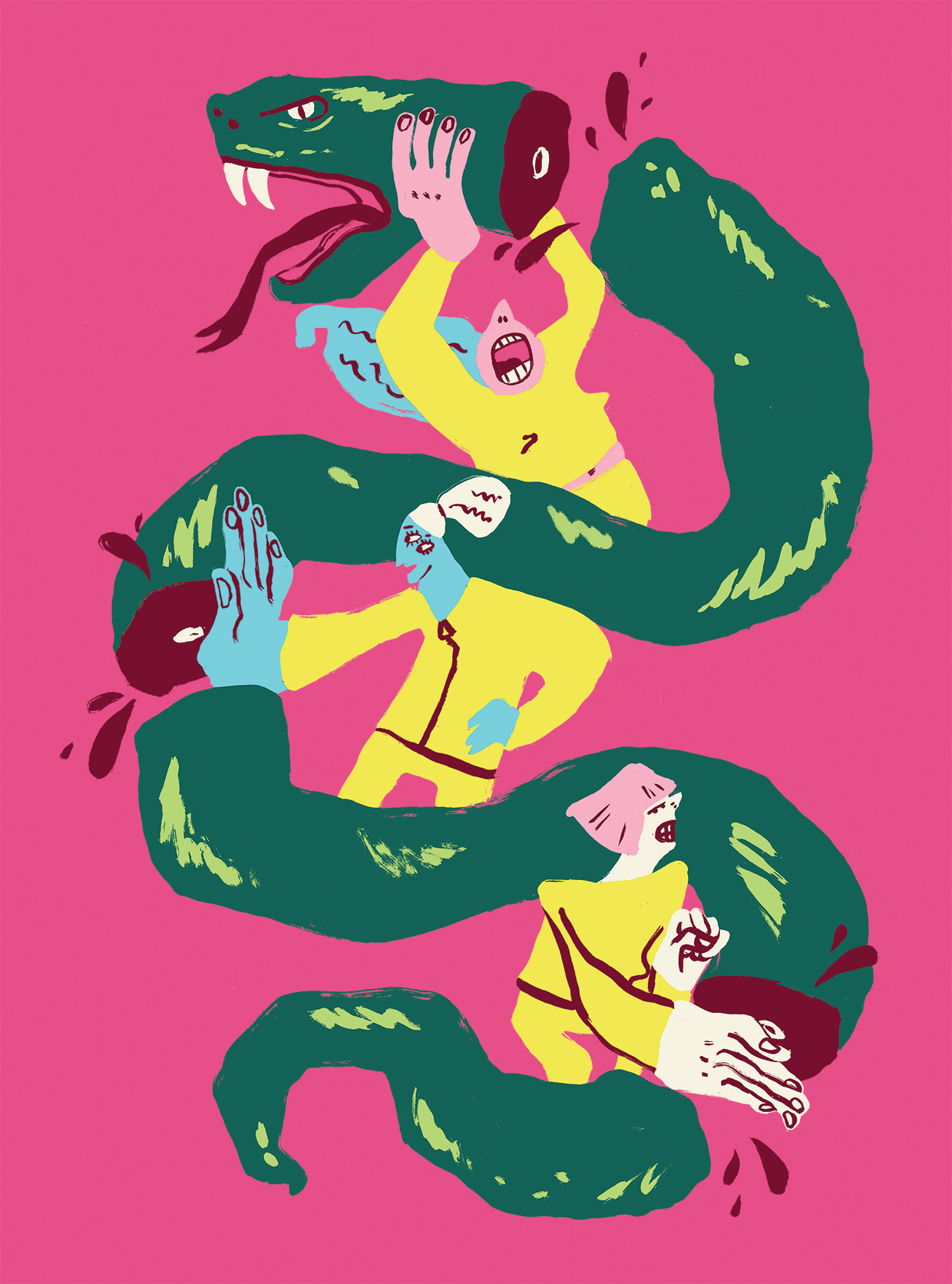 7. Where did you study?
First two years of traditional art at Asker Kunstfagskole (right outside Oslo), and then three years of graphic design at Westerdals School of Communication in Oslo.
8. Where do you see yourself in five years? Working in an agency?
Thinking back to five years ago A LOT has happened. For the next five I want more of the same. More illustration, more murals, more picture books and book covers. But I'm also open to new things. I'm even hosting my first workshop in a couple of weeks, which is miiiiiles outside my comfort zone.
9. What about in ten?
Still alive.
10. What do you hope to achieve with your art?
I am still figuring the hows out, but I know I would like it to be more than just pretty or funny, but meaningful in some way. The world is going to hell, and I'm so spoiled to be able to draw for a living, that I feel like I should at least put it to good use. Contribute with it.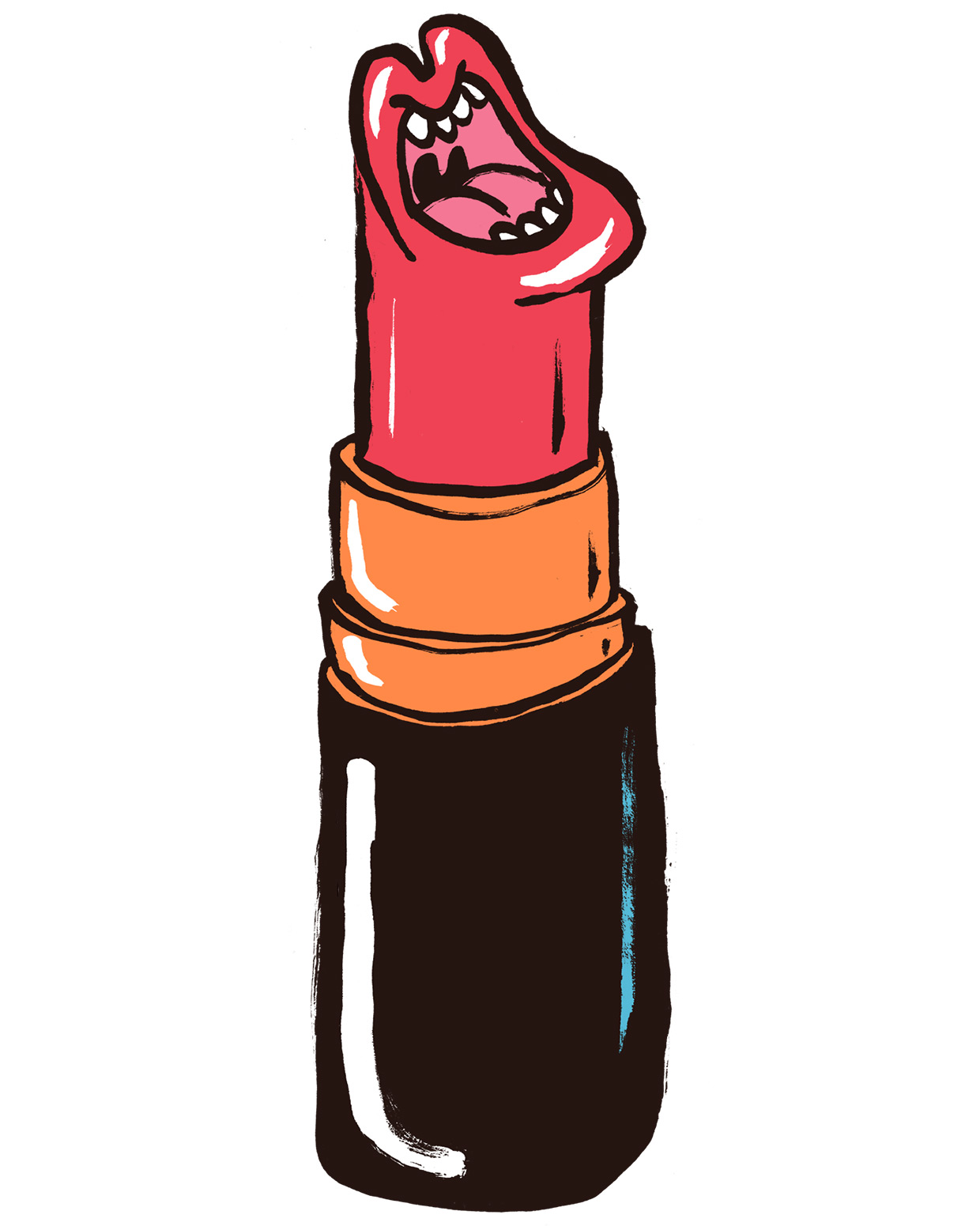 11. Now, tell us a little more about you as a person: what is your favourite food?
Coffee is a food, right?
12. Favourite book?
Oooh, there's this norwegian picturebook, Glassklokken ("Bell jar") by Bjørn Arild Ersland, and it's about an old woman that walks around at night collecting roadkill which she later takes home, stuffs, and places in her giant, taxidermy bell jar utopia. And then one day she finds a little dead girl. This story is way to complicated for my three-year-old, but for me it's fantastically poetic, surprisingly unmorbid and it reminds me that everything doesn't have to be so damn correct all the time.
13. Favourite genre of music?
Ah no, I'm all over the place music wise.
14. What are your hobbies?
Reading children's books. Instagram illustrators. Thrift shops. Coffee. Walking. Spring. Summer.
15. If you weren't an artist, what would you be?
Depressed.