Instagram:
@helen.of.koi
Website:
www.helenofkoi.com
1. What's your story? Where are you from?
I was born in China and at 1 y/o I was moved to Sydney, Australia where I grew up. For the last two years, I lived in New York City and recently relocated to Warsaw, Poland. I was taught that my destiny was to be an accountant and during my business studies I worked a miserable job in accounts. My torment pushed me to attend an additional night school for graphic design and I found a job as a designer in a small branding agency. Luckily, I had the most supportive boss in the world who encouraged me to pursue illustration. Currently, I'm fresh out of illustration grad school and trying to fix up my messy life in another new country. I have a crummy left ear and poor eyesight but a pretty killer smell-memory.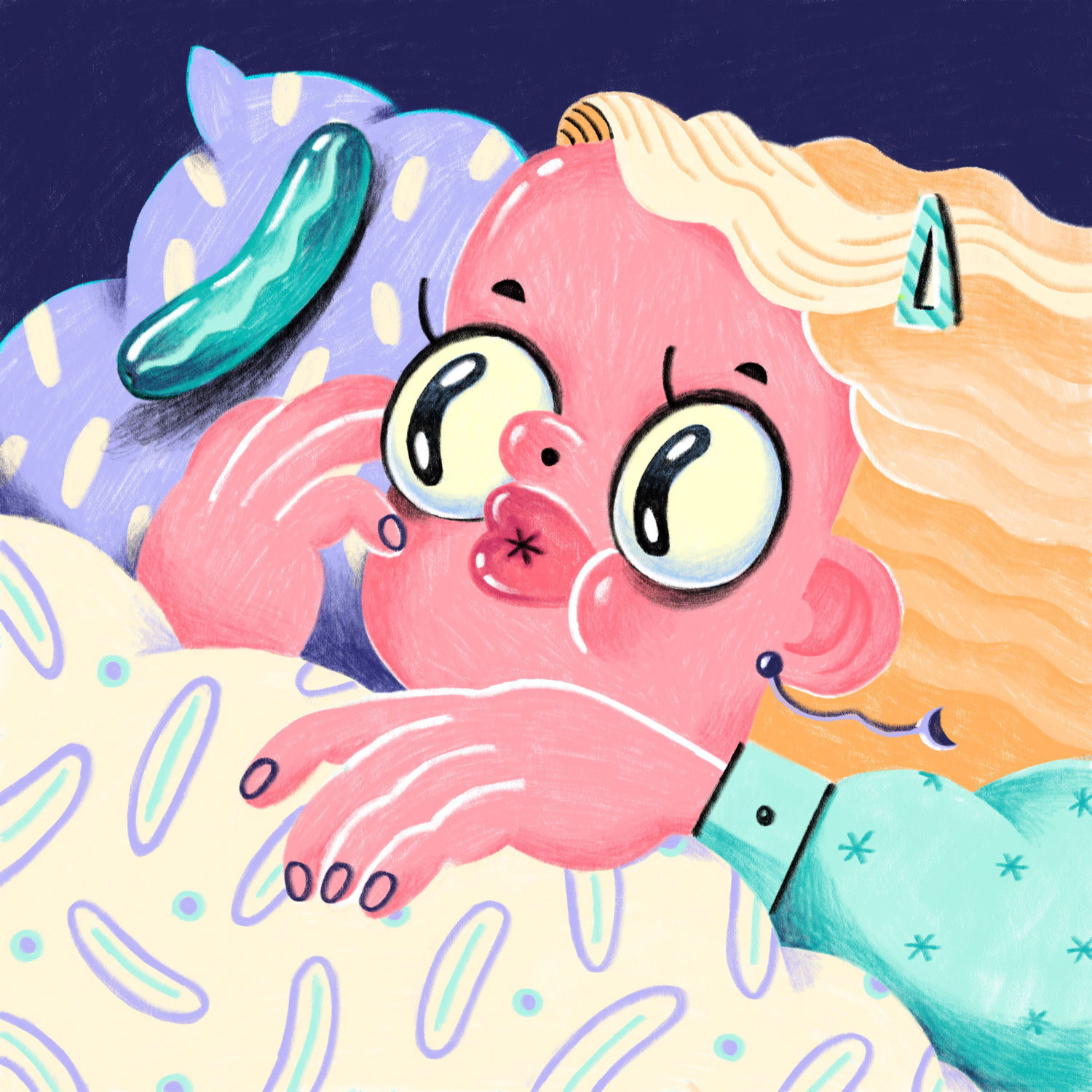 2. Tell us about your aesthetic.
I'm changing all the time. Right now, I'm obsessed with drawing bright ladies in funky sweaters. I'm really focussed on being kind to myself (it's hard) and making work that excites me. I unabashedly enjoy toilet humour and I like playing with complementary colours, graphic shapes and patterns.
3. What is your favourite medium and why?
I love coloured pencils and watercolours, but I work much faster digitally (also it's cheaper and I'm frugal). I recently received an iPad Pro as a wedding gift and I really like drawing on Procreate.
4. What is your artistic process like?
Usually it begins waking up with a sense of dread because I have done none of the things I planned to do. Then I eat, put on a podcast for distraction, and make a bunch of squiggles and shapes. I'm in a far happier place when I draw and I can doodle for hours. To rest my brain, I go to Polish school and mixed martial arts training to punch and kick things. I review my doodles and the ones I feel the best about eventually become full pieces. If I have a brief, I start with researching, reading, writing keywords, then slamming as out as many thumbnails as I can. I filter through them and try to find ones that are well communicated and I think are enjoyable for me to work on.
5. Who and/or what inspires your work?
Everything - my surroundings, my interactions, my travels, my family, my friends, my pets, my husband, my dreams, and the work of other people in any media. I also watch a lot of cartoons, comedy shows, reality competition shows, and listen to many podcasts. I find playing reality competition shows as background noise really gets me working - might be the high-stress music.
6. What role does art play in your life? How does it change the way you view the world?
Really, art is my personal saviour and therapist - without it, I would have died gruesomely long ago in my accounting cubicle. Creating art is one of my most important communication tools and where I am most at peace. Sometimes I'm in turmoil, but gradually I believe I'm learning how to deal with this annoying self-doubt (through drawings!). Art in any form is inspiring and captivating, inviting me to experience new ideas and stories. It's fascinating how visceral it can be, how it's tangible, and how it's limitless. I'm grateful I have art to get excited about every moment - it keeps me sharp and energised.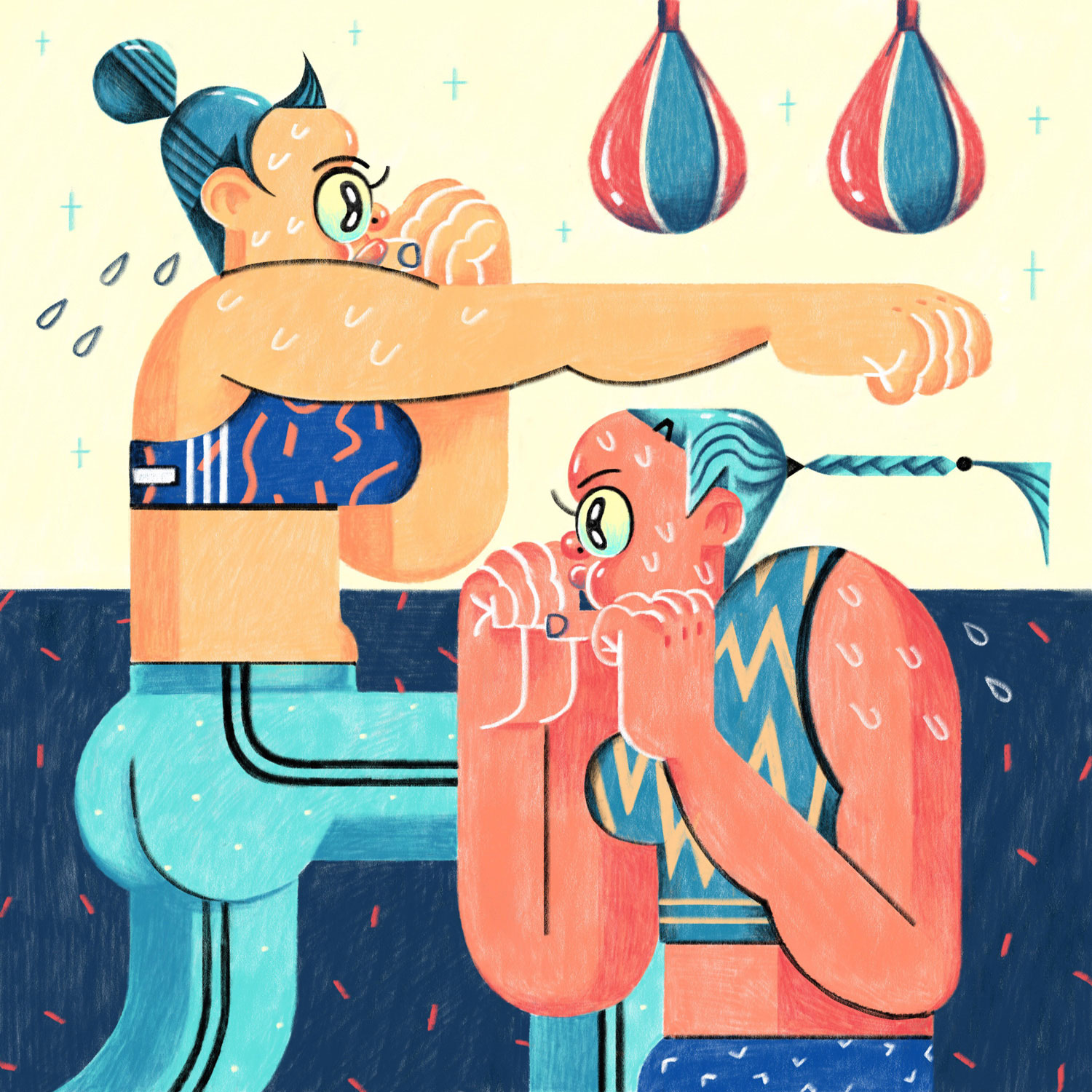 7. Where did you study?
I finished my undergraduate Bachelor of Business at UTS in Sydney and also a Graphic Design diploma. I attended the SVA MFA Illustration as Visual Essay program for graduate school.
8. Where do you see yourself in five years?
It's really hard to say...hopefully healthy and supporting myself financially with my drawings. I definitely have a dog.
9. What about in ten?
Same as above but maybe with more dogs and cats.
10. What do you hope to achieve with your art?
I try to draw meaningful (at least to me) ideas and make work that's fun for me and fun for whoever comes across it. I try to stay true to myself and draw what I like, what I know, and hope to relate and connect with people. I am lucky to be part of a supportive community of illustrators from grad school - so I also hope to find more likeminded artists with whom I can share stories and inspiration.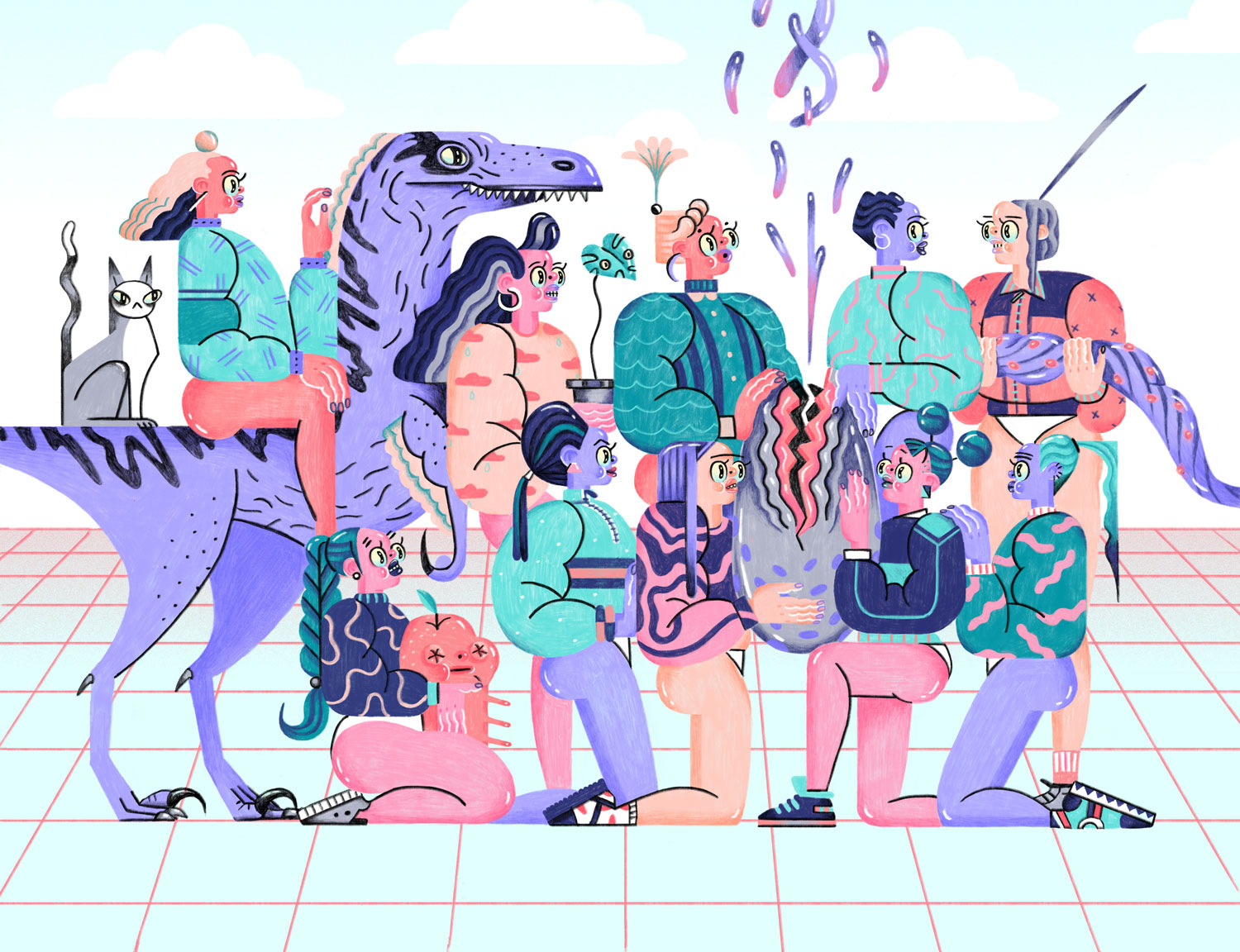 11. Now, tell us a little more about you as a person: what is your favourite food?
It's impossible to choose a favourite!
12. Favourite book?
Not sure. Maybe 'Ender's Game' by Orson Scott Card.
13. Favourite genre of music?
Depends on the mood.
14. What are your hobbies?
Browsing on Allegro (Polish eBay) for old sweaters with fun patterns. Shopping for old sweaters with fun patterns at Polish second-hand stores. Mixed martial arts training. Bargain hunting.
15. If you weren't an artist, what would you be?
Running an animal rescue.