Instagram:
@helgamalandesign
Behance:
www.behance.net/Schnellnr5
Facebook:
www.facebook.com/helgamalandesign
1. What's your story? Where are you from?
My name is Helga and I live in Johannesburg, South Africa. I grew up on a farm in a small town called De Wildt. Growing up, my parents encouraged me to draw, and between all the dolls and random toys, my drawing books and pens were the favourites. I remembered from when I was little, I always challenged myself to do and learn new things. I started a personal project on 25 January 2016 and decided to draw everyday for a year. I called the project #iloveyellow. At that moment I didn't realize how emotional and challenging it would become. It has been a tough but rewarding journey so far. I chose yellow because I really do love the colour, it's vibrant, positive and energetic.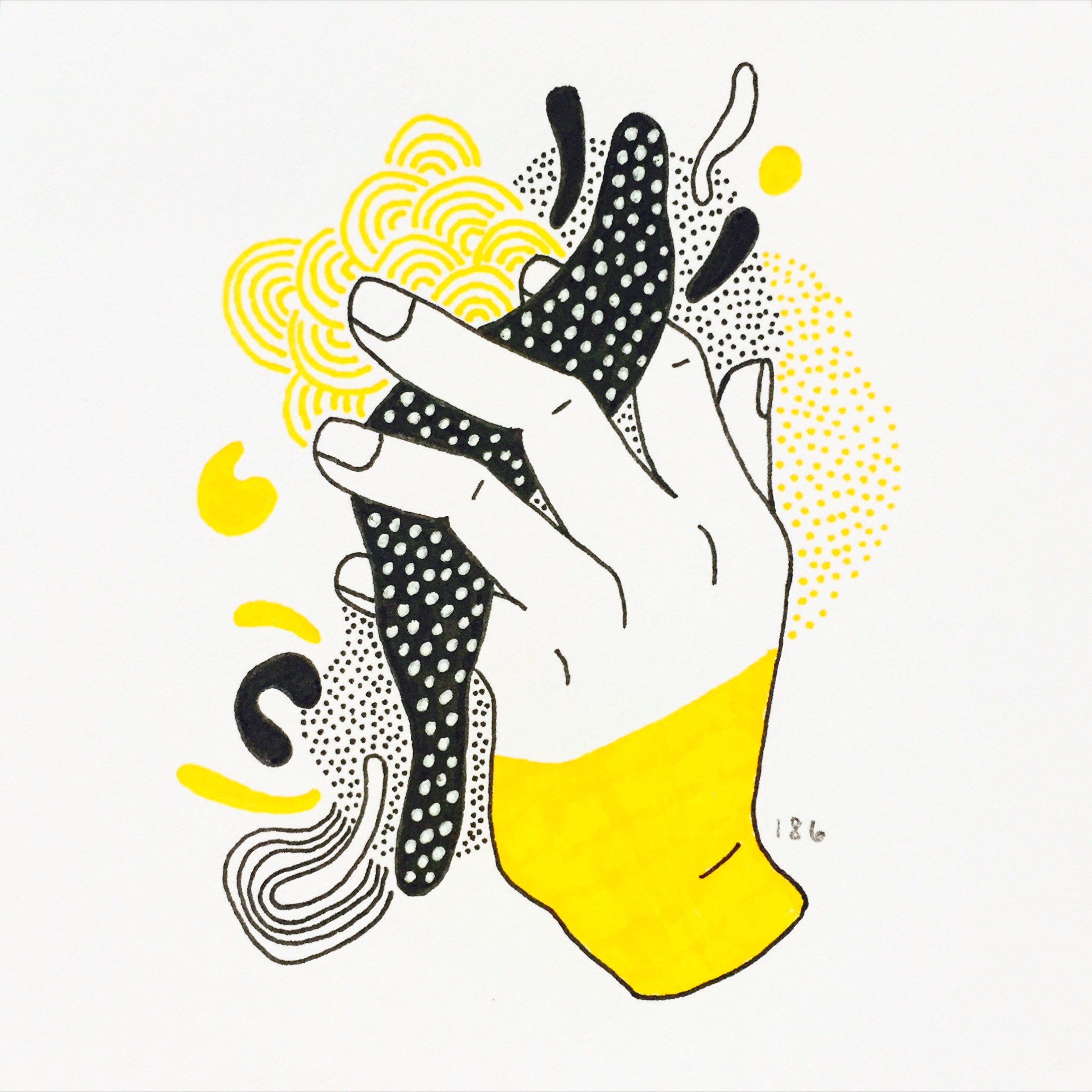 2. Tell us about your aesthetic.
Being a graphic designer and perfectionist, my style is neat, stylized, structured and crafted. What I have learned from my personal yellow project is to be more observant, creative and impulsive. My topics are simple and unpretentious. Most of the yellow drawings are planned but the best part starts when intricate details and yellow gets added and this is without planning. I prefer small contained drawings. That said, experimenting is a big part of me, so you never know what my next project will be.
3. What is your favourite medium and why?
I love digital illustration but enjoy working with tangible materials more. Paper, ink and fine liners. There is no CTRL Z.
4. What is your artistic process like?
Another reason why I started the yellow project was to break away from working in front of a computer 8 hours a day. I do spend some time during the day thinking and even asking colleagues about what I can draw next, but this does not always work. Most of the drawings are super impulsive. I might see something on the way home, hear something on the radio or just a random conversation. Once I get home, I get everything ready, do some quick research, draw the next picture, take a photo, post it on Instagram - 30-45 minutes DONE!
5. Who and/or what inspires your work?
Just to list a few of my favourite international artists; Botticelli, Paul Gauigin, Vincent Van Gogh, Frida Kahlo, Andy Warhol and Jon Burgerman. Local artists; Jacobus Hendrik Pierneef, Walter Battiss, William Kentrige, Norman Catherine, Diane Victor, Conrad Botes, Anton Kannemeyer etc. The African culture and traditions have also been a big part of my inspiration. I am in love with the bold and eccentric textiles, fashion, art and photography. It makes me feel happy.
6. What role does art play in your life? How does it change the way you view the world?
I do love art and it does inspire me, but art is not just paintings, it's also architecture, industrial design, interior design, fashion, textiles, packaging, food, coffee... Everything around us are made pretty and made to let us feel good "by artists".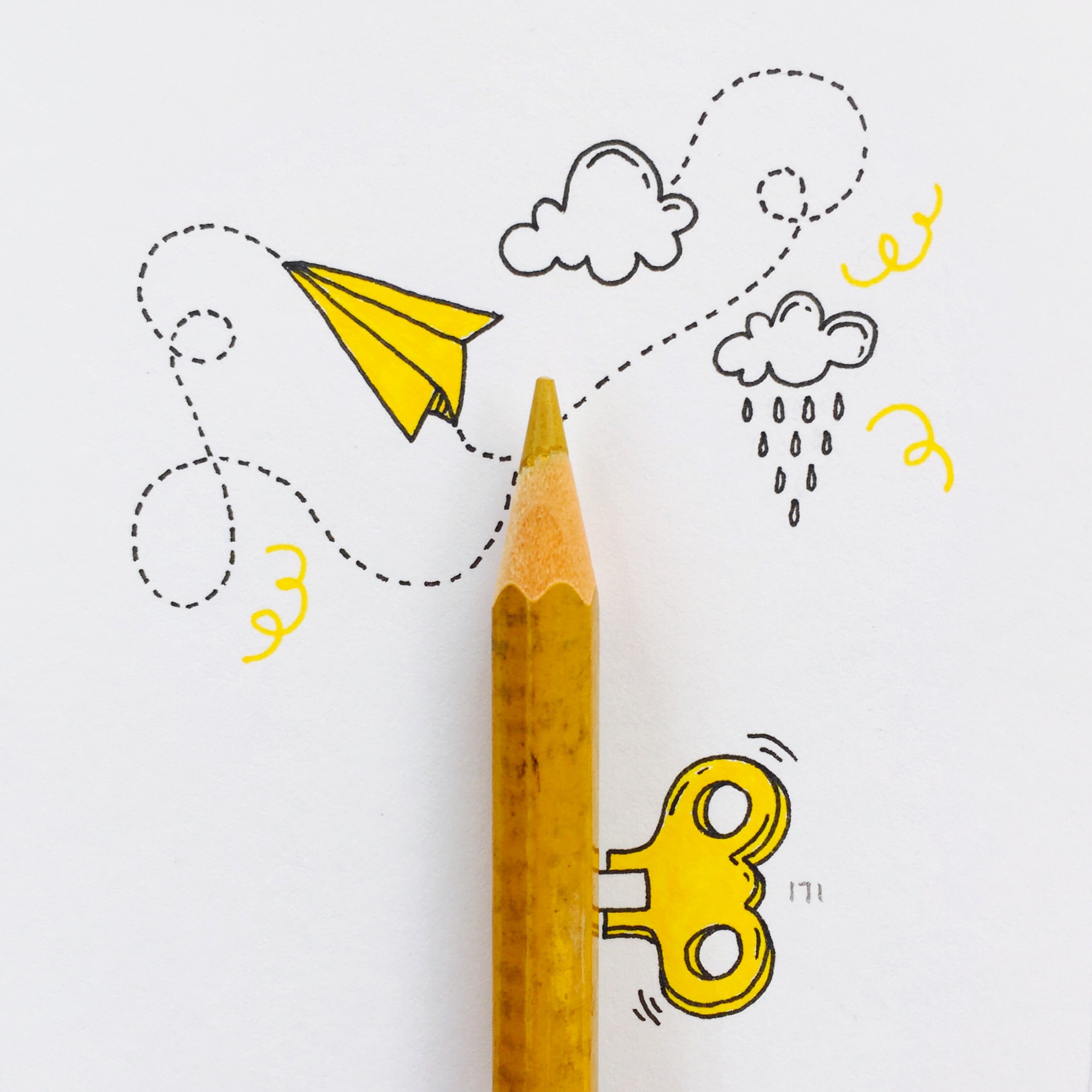 7. Where did you study?
I studied graphic design at the Technikon of Pretoria, South Africa. Our first year included; photography, drawing, design, print making, textile design, ceramics, sculpture, illustration, philosophy and history. Thereafter you could choose a subject to specialise.
8. Where do you see yourself in five years? Working in an agency?
I do work at an agency, but would love to move to a space where I can have a small studio and be an independent and professional illustrator.
9. What about in ten?
A studio in Cape Town.
10. What do you hope to achieve with your art?
My dream is to illustrate stories.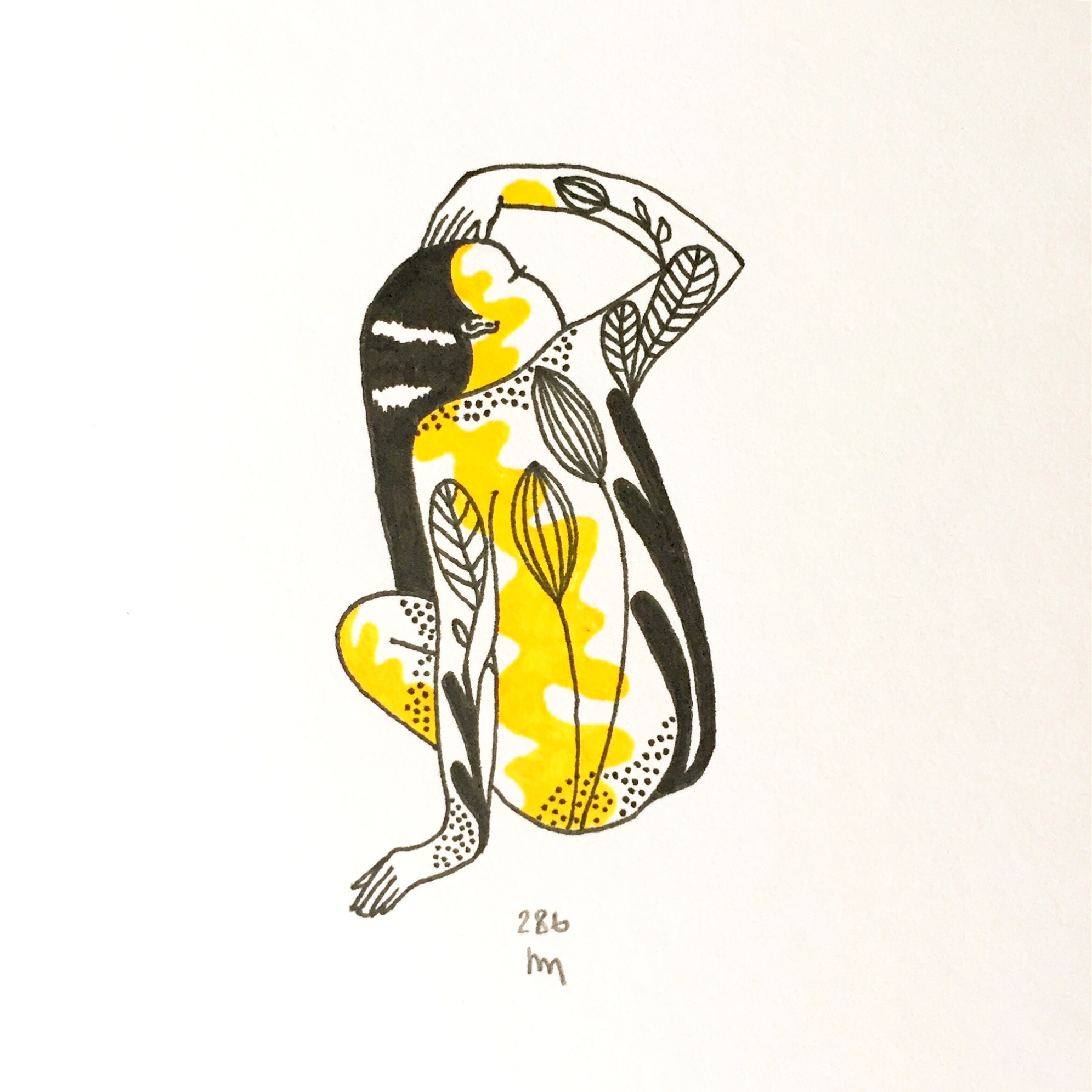 11. Now, tell us a little more about you as a person: what is your favourite food?
I love humble, wholesome and good looking food.
12. Favourite book?
I don't read much, but I do love a magazine with lots of pretty things to look at.
13. Favourite genre of music?
The 70s and 80s, Pink Floyd, Depeche Mode, Bowie...
14. What are your hobbies?
Drawing and thinking.
15. If you weren't an artist, what would you be?
I would have a flower shop.