Instagram:
@hellohikimi
Website:
www.hikimi.it
1. What's your story? Where are you from?
Hello I'm Hikimi (but my mum knows me as Roberto). I'm from the beautiful city of Turin, Italy, where I work and live. After my studies in graphic design I started working as art director in a communication agency but I wanted to do illustrations so in 2012 I decided to quit and I started to work as freelance.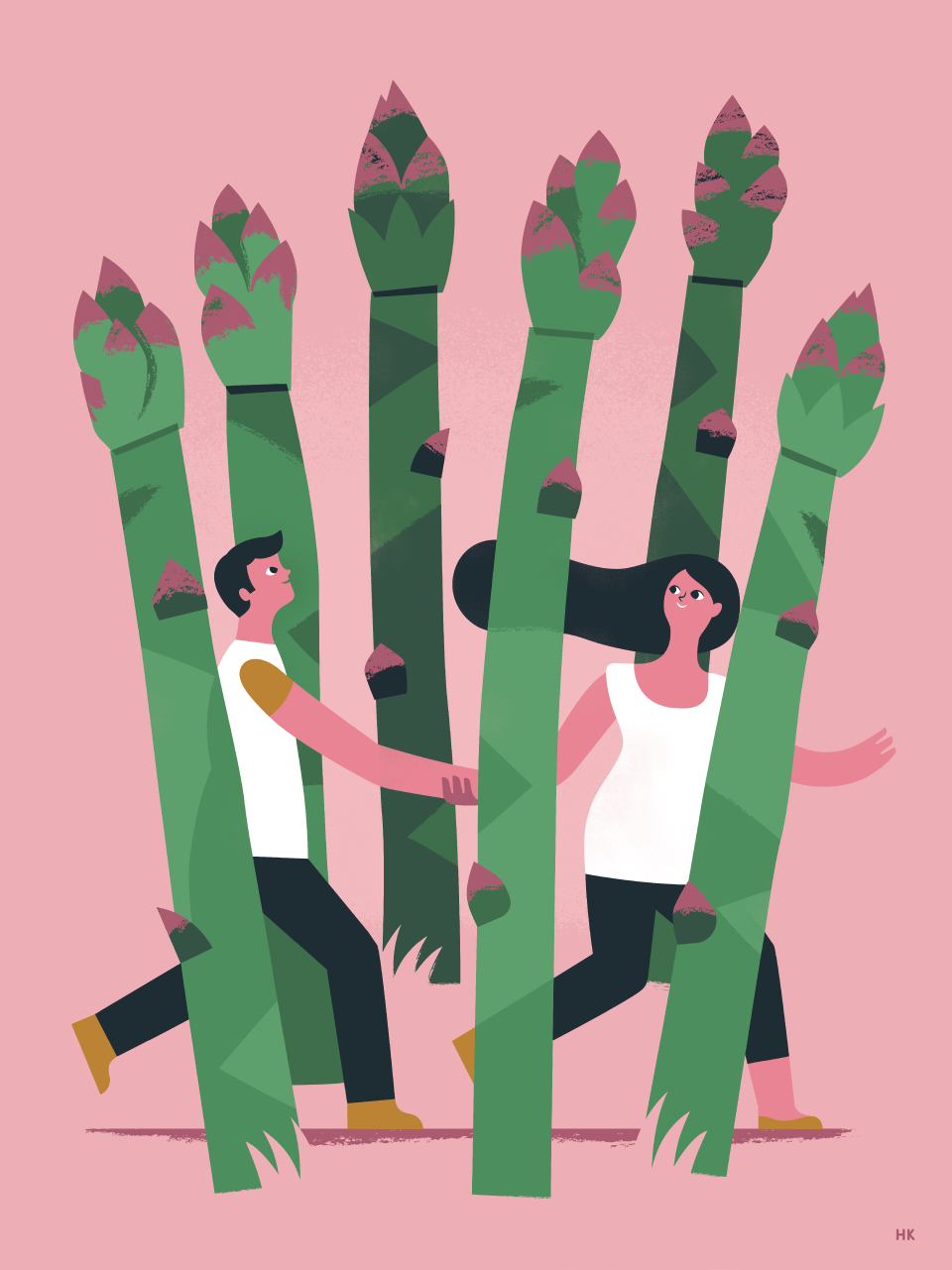 2. Tell us about your aesthetic.
My work is simple and flat and reminds me of 50-60's ads posters mixed with minimalistic and graphic composition. A friend of mine called it pop-surrealistic and I love this definition. With my style, I like to try and create colorful, bold, playful illustrations whilst taking care to consider the interaction and emotions of the people I'm illustrating.
3. What is your favourite medium and why?
My favourite medium is the digital one. It gives you the opportunity to mix and manipulate different media quickly.
4. What is your artistic process like?
I usually start drawing by pencil. When I have the right composition I draw it again in illustrator, adjusting shapes and perspective. I love adding texture and use Photoshop brushes to layer colour to achieve a bit more dimension to flat areas. It can be tricky preventing flat shapes looking too blocky and I feel adding texture helps and makes it look a bit more tactile. Colour also is a game-changer when evoking the atmosphere.
5. Who and/or what inspires your work?
My work is inspired mostly by the everyday life. Inspiration can come from music I listen to, nature, traveling, people I meet, newspapers, memories, nature, thoughts, weather and so on.
6. What role does art play in your life? How does it change the way you view the world?
I grew up with the belief that beauty can save the world and art has definitely fueled this thought day by day.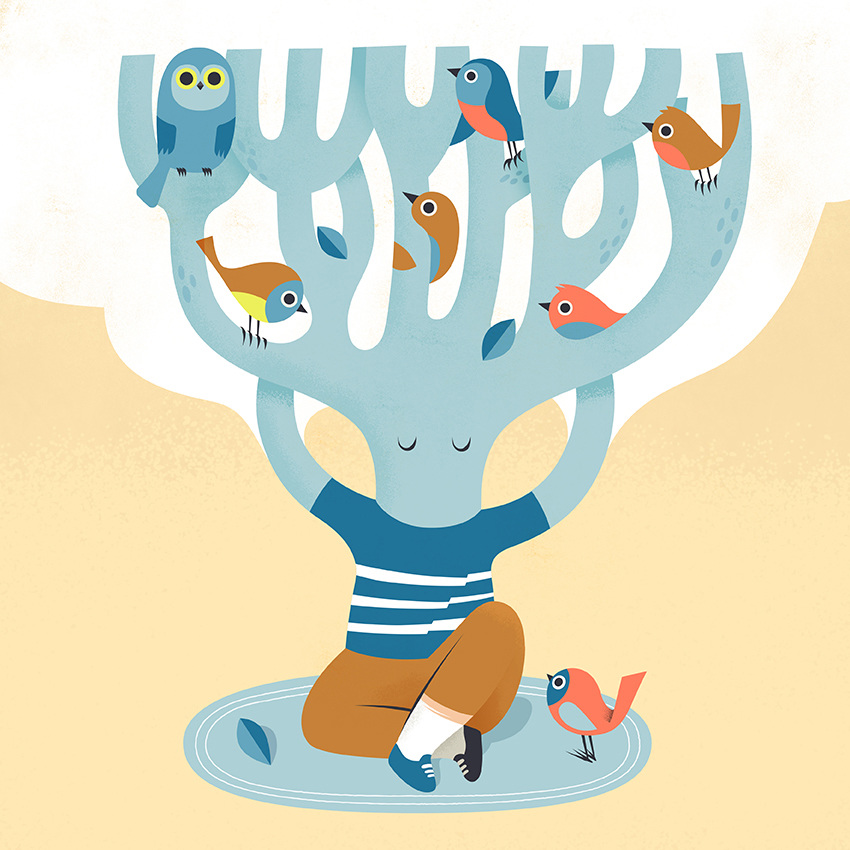 7. Where did you study?
I studied at IED design school in my home town.
8. Where do you see yourself in five years? Working in an agency?
I see myself happy and fulfilled, possibly having time to travel a lot.
9. What about in ten?
I would love to have a family, raising children in the countryside keep doing my freelance job.
10. What do you hope to achieve with your art?
I would like to make people feel good. A smile it's a great result for me.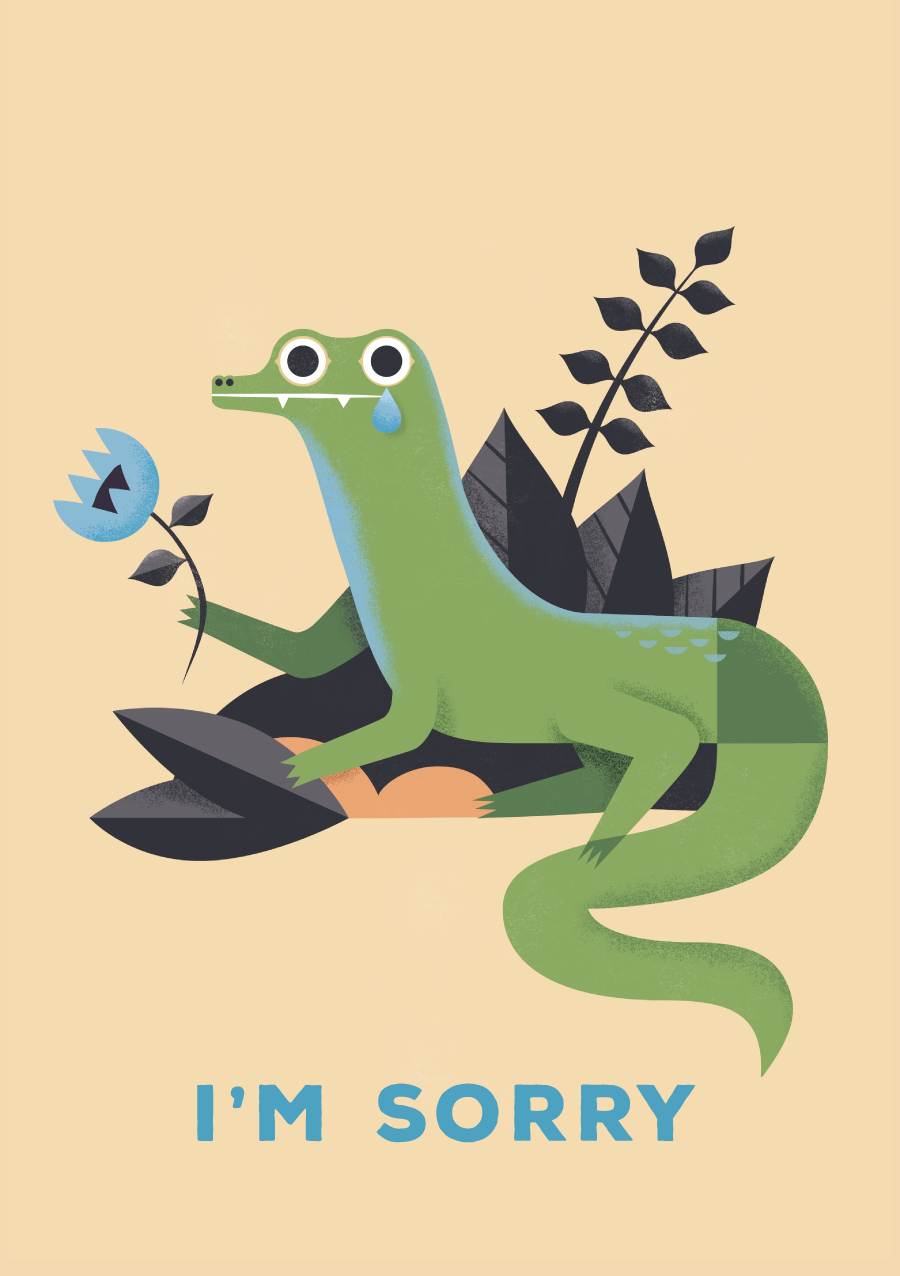 11. Now, tell us a little more about you as a person: what is your favourite food?
I love simple recipes made with fresh ingredients. One of my favourite is definitely omelette with zucchini.
12. Favourite book?
It is difficult to choose one. I loved so many books in my life, starting from "the little prince" to "extremely loud and incredibly close" by Johnatan Safran Foer. One of my latest crush on a book was "bastard of Istanbul" written by Elif Shakaf. I love novels full of true life, without any kind of filters.
13. Favourite genre of music?
Indie rock, electro and alternative.
14. What are your hobbies?
I'm thinking to do a theater class. I'm really into music, books and movies.
15. If you weren't an artist, what would you be?
Maybe an author. I love to invent and tell stories.