Instagram:
@helloyukfun
Twitter:
@yukfunwow
Facebook:
www.facebook.com/yukfunclothing
1. What's your story? Where are you from?
We are Lucy Cheung and Patrick Gildersleeves and we live in Portslade-by-Sea, just outside Brighton in the United Kingdom. We met while studying art and design at university in Leeds back in 2007. After each doing our own arty thing for a number of years, we decided to team up to form YUK FUN in 2014. We design and make super colourful illustrated clothing, bags and prints. Our T-shirts are pre-made and printed in the UK but all of our women's clothing and bags are handmade by Lucy in our home studio.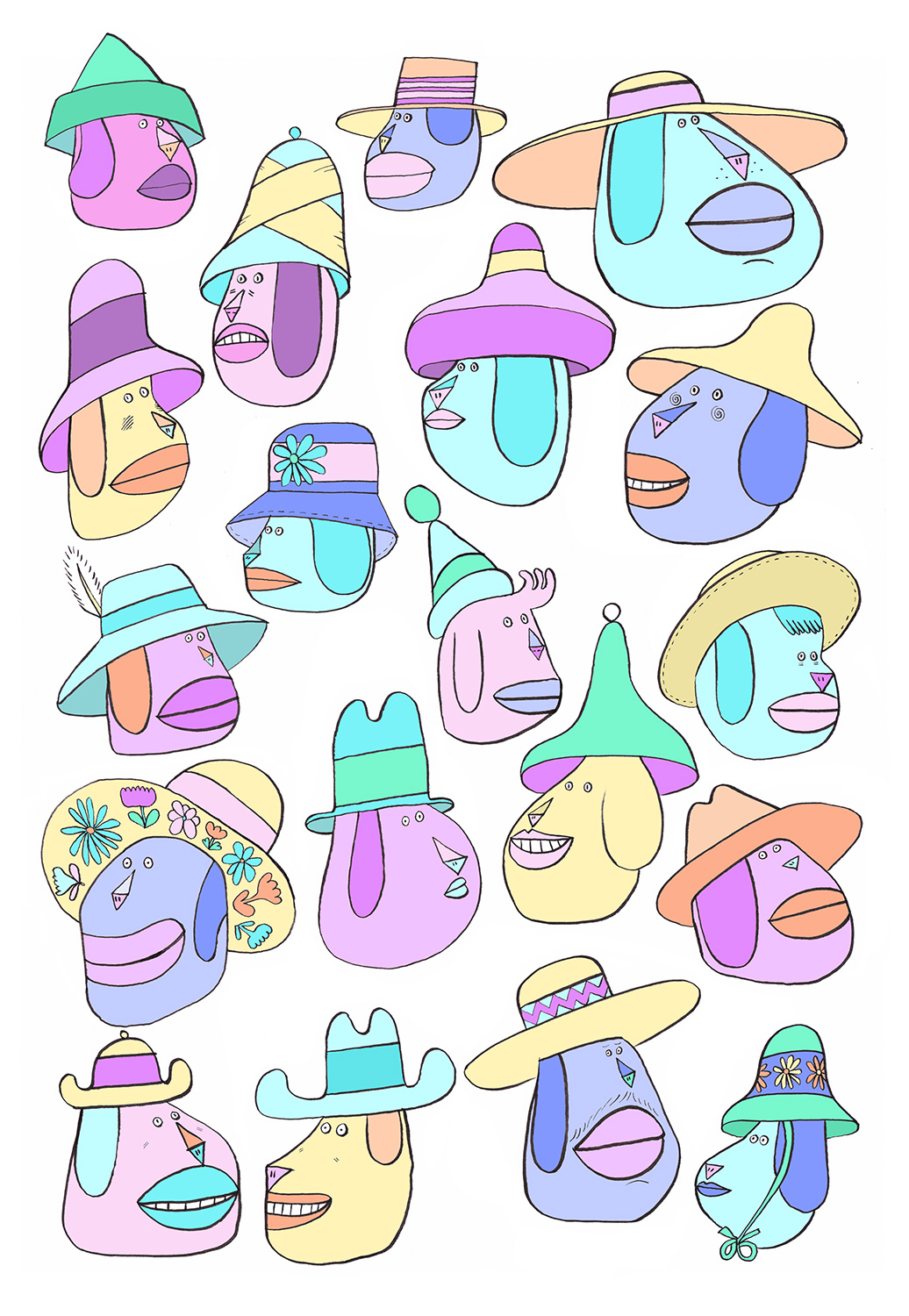 2. Tell us about your aesthetic.
We're into animals, bright colours and bold fun designs.
3. What is your favourite medium and why?
We bloody love felt tip pens because they feel so nice to use and give you instant vivid colours.
4. What is your artistic process like?
Patrick spends a lot of time drawing in his sketchbooks and this often produces interesting ideas that we can develop. We've also generated some amazing ideas by utilising the power of lucid dreaming.
5. Who and/or what inspires your work?
We both share a love of Dr Seuss, Richard Scarry, Studio Ghibli and outsider art. We also have a feature on our blog called Illustration We Love where we share the work of illustrators who we admire.
6. What role does art play in your life? How does it change the way you view the world?
Art has been really important to both of us for as far back as we can remember. We can't really imagine life without being creative!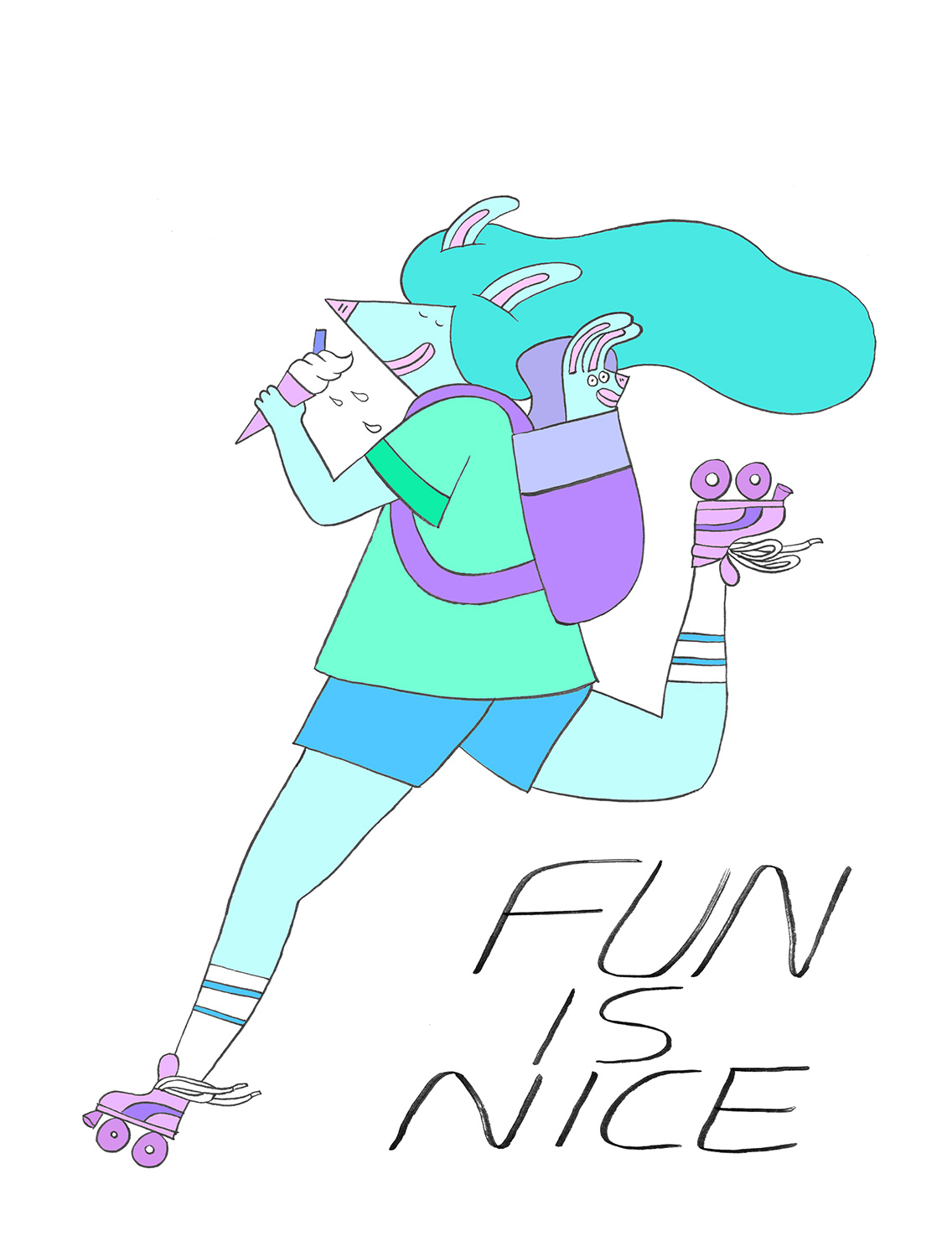 7. Where did you study?
We both studied at Leeds Metropolitan University in West Yorkshire. Leeds was a great place to be a student, it's got some really nice shops, loads of decent pubs and clubs and has some lovely countryside within easy reach.
8. Where do you see yourself in five years? Working in an agency?
We hope to be doing the YUK FUN thing full time. At the moment, we both work part-time for a fashion designer which we actually really enjoy but it would be great to be able to devote all of our time to creating new stuff.
9. What about in ten?
The same but bigger and better! We'd like to create everything in-house, printing all of our own fabric and designs.
10. What do you hope to achieve with your art?
We want to make people happy with our art!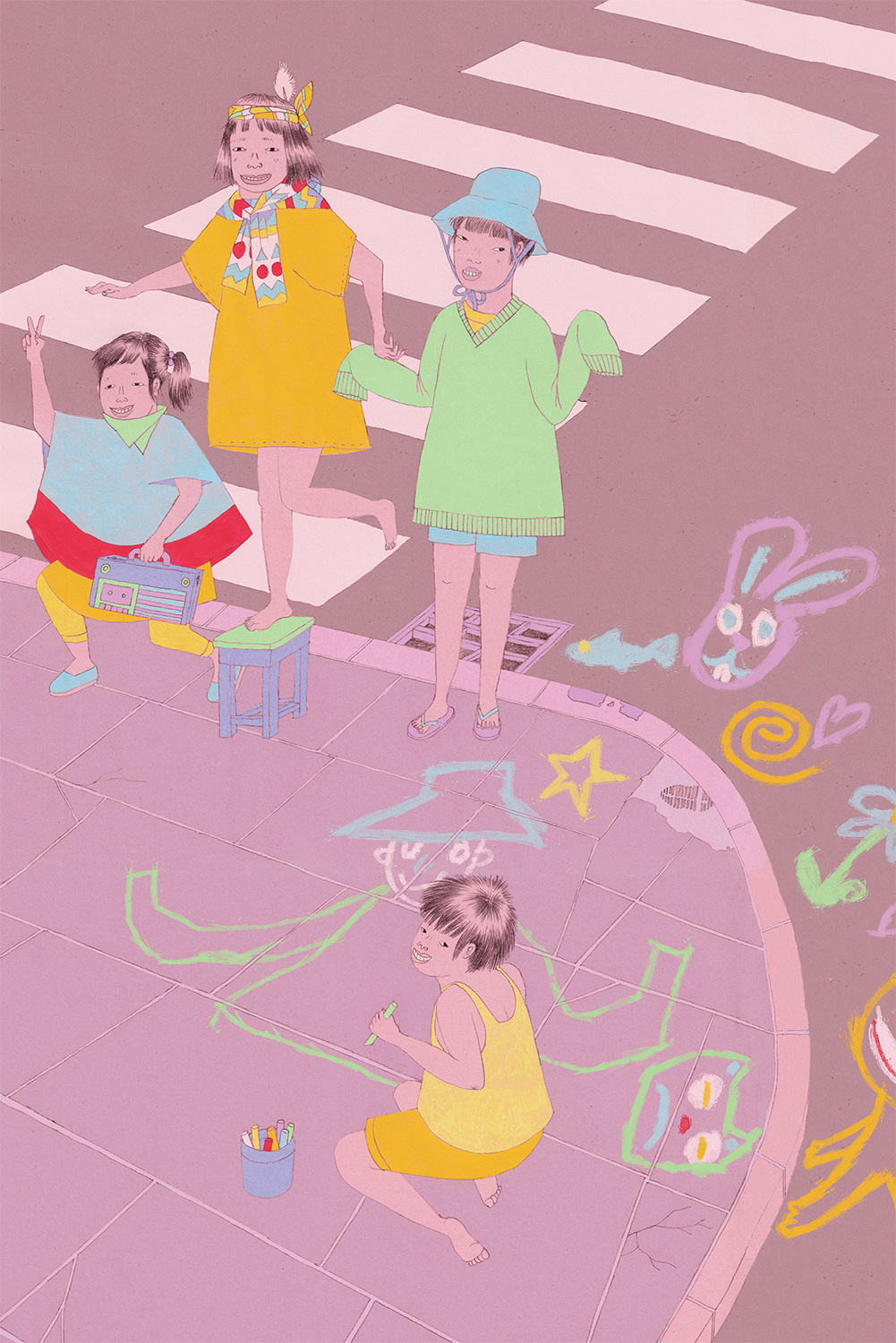 11. Now, tell us a little more about you as a person: what is your favourite food?
Homemade pizza and chips.
12. Favourite book?
We both really like The Wind-Up Bird Chronicle by Haruki Murakami.
13. Favourite genre of music?
We like a bit of everything - we actually made some YUK FUN mixes and shared them on Mixcloud - have a listen!
14. What are your hobbies?
Lucy likes gardening and sewing her own clothes. Patrick plays guitar and does Taekwon-do.
15. If you weren't an artist, what would you be?
Gardeners! We love growing our own fruit and vegetables.