Instagram:
@henriprints
Website:
www.henriprints.fr
1. What's your story? Where are you from?
My name is Céline, I am a Paris-based print designer with a background in fashion design. I grew up in a French small village close to the Atlantic ocean near La Rochelle where I had a wild, adventurous and inventive childhood I spent the first 12 years of my life exploring nature, building huts and drawing stories.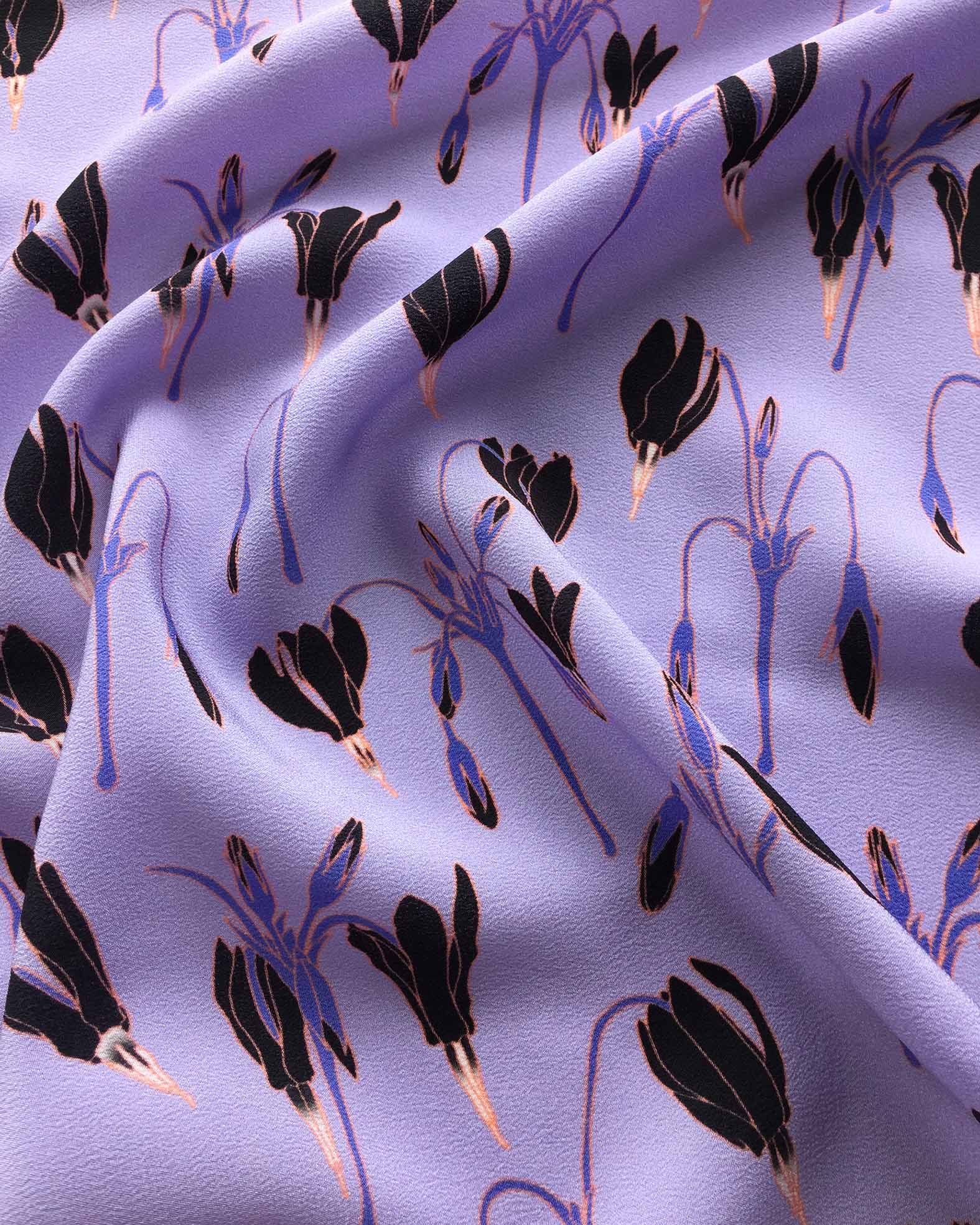 2. Tell us about your aesthetic.
My work is a heterogeneous alliance between realistic images and immaterial figures. I strive to constantly evolve my work, perpetual research is my driving force. I would say that I have a rather ornamental universe where dramatic flowers, futuristic textures, nebulous organic forms and psychedelia co-exist.
3. What is your favourite medium and why?
I work mainly with Photoshop. Initially, by necessity regarding my activity as print designer. But it soon became a great tool for me, because it allows to do anything: infinite color tests, composition reorganization or element changes. It authorizes both improvement and accidental improvisation. I sometimes combine hand painted fragments with elements created on photoshop. More recently, I started drawing on paper again because I spend too much time in front of the computer. It is a difficult exercise when you are accustomed to drawing with the computer tools because there is no real possibility to backtrack and the choices are more definitive. But it's so satisfying to have a paper version with material on it
4. What is your artistic process like?
I do not have a well-established process. In general, for iconographic research, I explore search engines. I like old picture books and I often start from my own photos too. The best time to find ideas is in the morning, even before opening my eyes, when my mind is not yet parasitized by the barriers that are put in place without my awareness. It's really the moment when my brain is the sharpest and the right solutions magically appear
5. Who and/or what inspires your work?
The charm of the old in general: old movies / series, antique motifs, past stories... I really like Outsider art. These artists have been able to maintain candor and naivety in their practice. I love the fact they have, without artistic education, come to an art form free of the clichés of cultural art. I have a particular admiration for the work of Augustin Lesage, these great architectural paintings especially. I find very touching the way in which he persuaded himself to be only the performer of his paintings (he was considered as a mediumnique painter) and so not to be encumbered with the artistic approach to create more freely. I love all forms of craftsmanship too, possessing traditional know-how. I can spend hours watching the hypnotic videos of the British Pathé archives. In the end, I find it more inspiring to watch people fashion things with their hands than the result itself.
6. What role does art play in your life? How does it change the way you view the world?
Creation takes up a lot of my time, I'm always thinking about the next step, it's very stimulating. Art is a form of communication with strangers. No need to speak the same language, or even to speak at all. I disapprove of snobbery in art and in life in general. I like when it's selfless.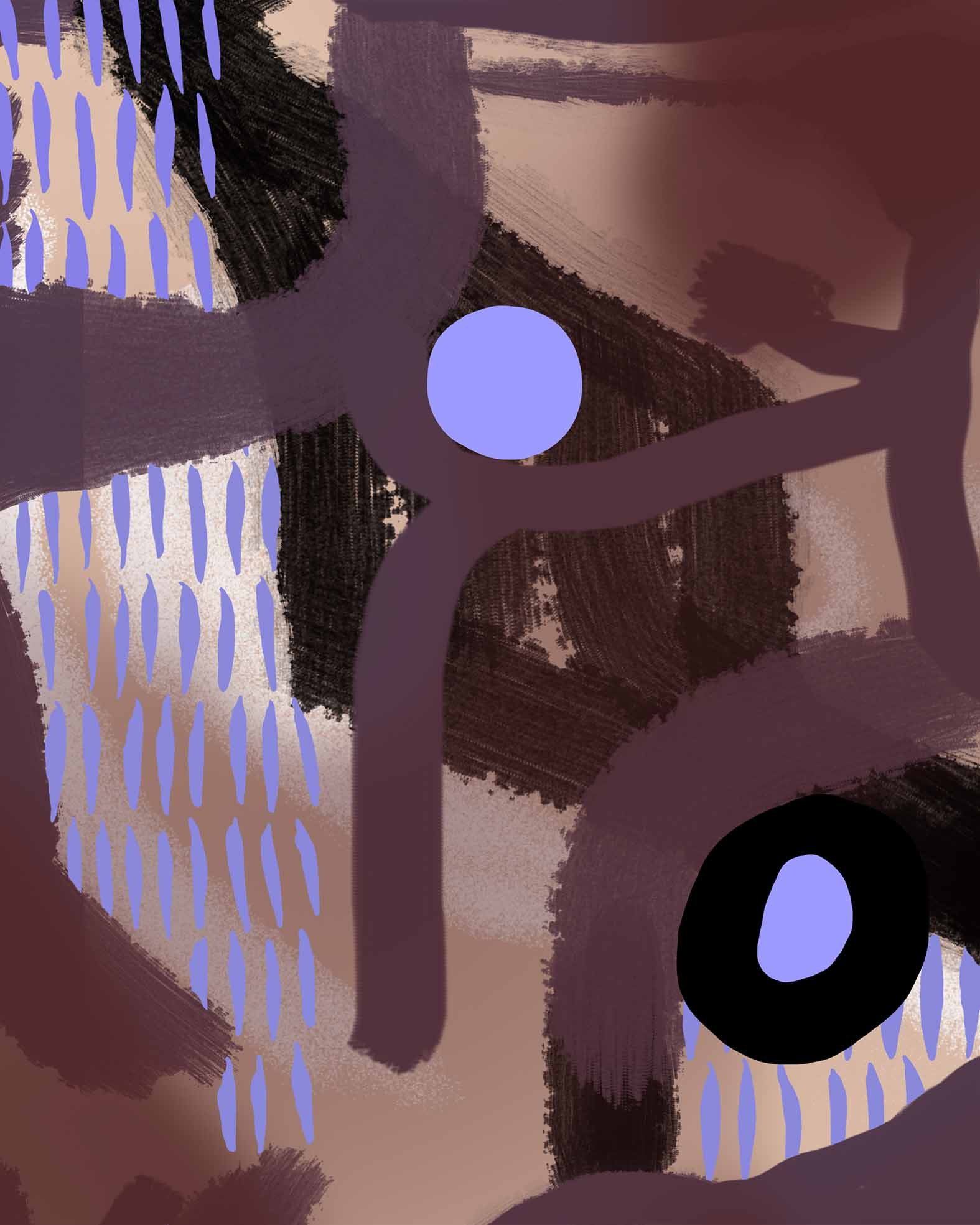 7. Where did you study?
I studied Applied Arts in France, then fashion design at La Cambre in Belgium. I worked for several years as a fashion designer, before specializing in print. And I continue to take classes in everything that can help me improve myself, I love to learn.
8. Where do you see yourself in five years?
In a world where algorithms do not decide for me. I would also like to travel more, and continue to have good laugh.
9. What about in ten?
Living abroad maybe.
10. What do you hope to achieve with your art?
I do not have the ambition to accomplish great things, just to participate in a joyful collective agitation. But! I must admit that leaving a trace of my work, on the web, on a garment, on a wall, anywhere, it's rather a pleasure. I like the idea that in 500 years my drawings will be still in circulation.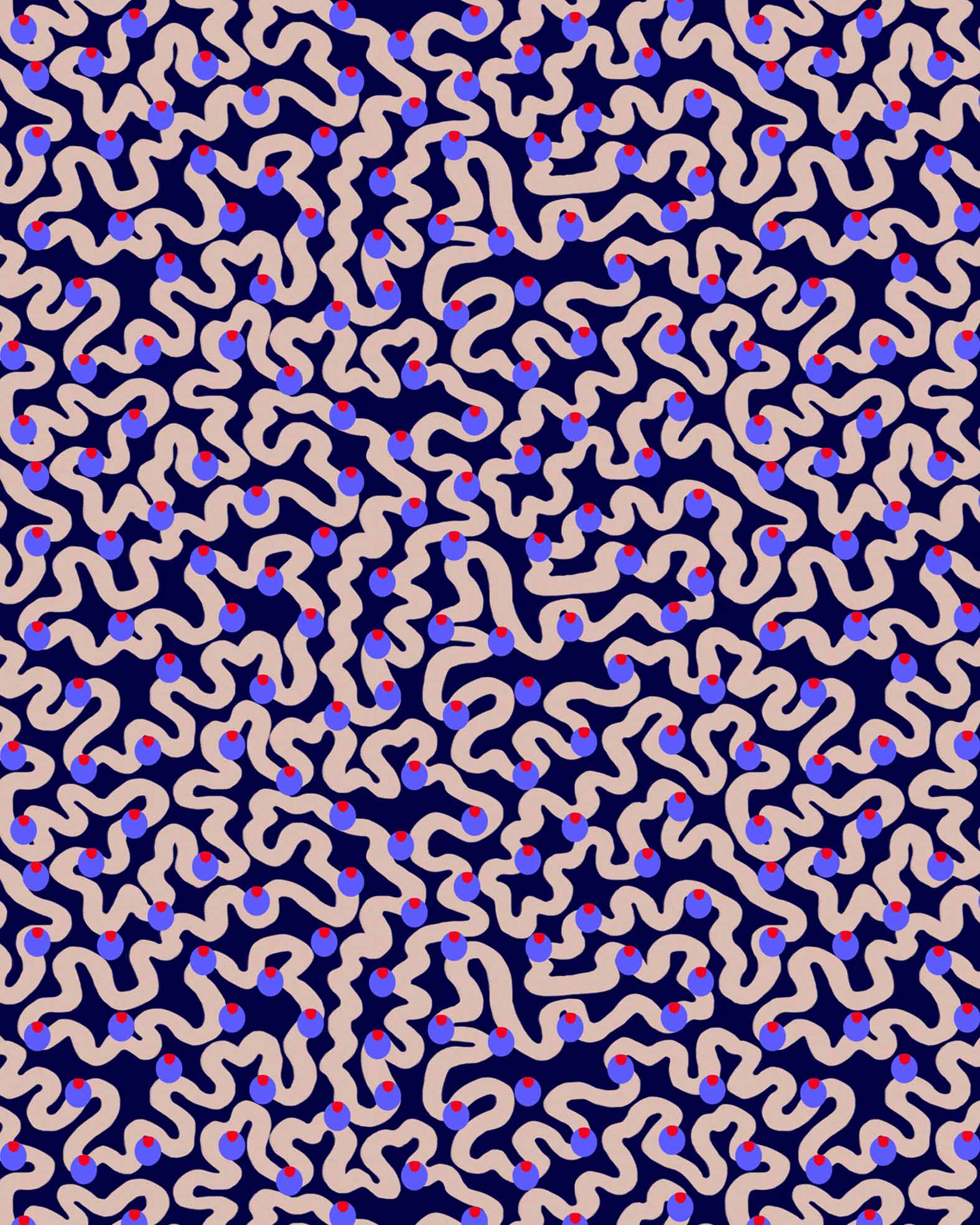 11. Now, tell us a little more about you as a person: what is your favourite food?
I love to eat, I like almost everything except celery, cinnamon and parsley. I am the slave of French pastries, sushi, cheese, bread&butter and seafood… the list is endless.
12. Favourite book?
« The Dark Side of the Moon » by Martin Suter. A grandiose hymn to the beauty and the violence of the forest.
13. Favourite genre of music?
I really listen to everything, as long as it's audacious enough and not predictable. Yet, I have a predilection for dissonant sounds, heavy guitars, syncopated rhythms, black universes, progressive rock, Sonic Youth, Suuns, BRMC, The Knife… etc.
14. What are your hobbies?
Gardening, drinking aperitifs on the beach (or anywhere), exploring unknown places, laughing, watching old horror movies, « feeding » my shirts collection.
15. If you weren't an artist, what would you be?
A landscape designer.