Instagram:
@hey_tibbs
1. What's your story? Where are you from?
Hello! My name is Beth and I am an illustrator living and working in Eastbourne, I have lived here most of my life, apart from a few years away at uni in London. I work full-time as a design assistant and do freelance work in my spare time.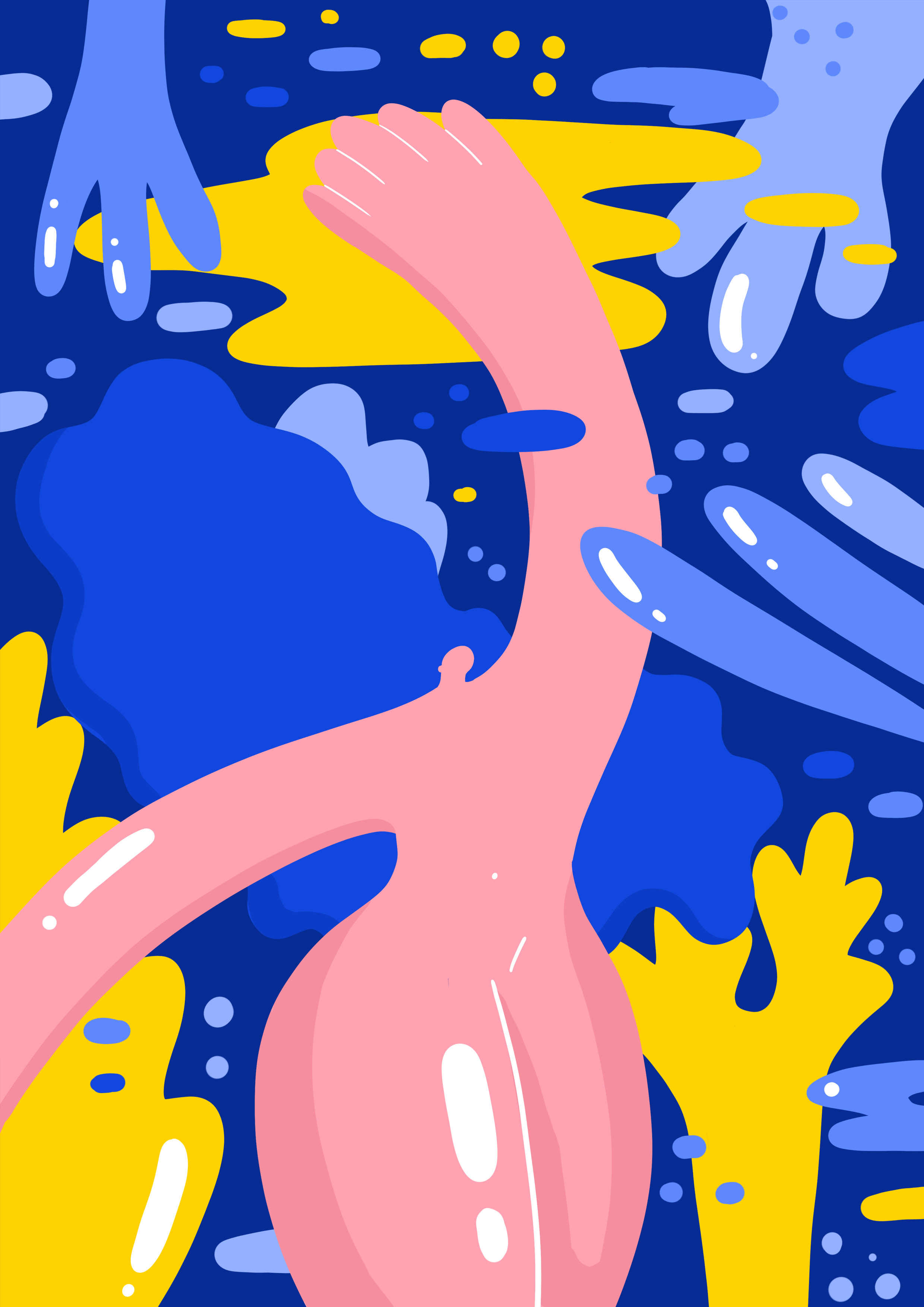 2. Tell us about your aesthetic.
My aesthetic is definitely bold and bright colours, I also tend to work with quite simple shapes. I love drawing curvy people, usually incorporating some foliage with random shapes thrown in there. I like my work to be fun and playful.
3. What is your favourite medium and why?
My favourite medium at the moment is definitely digital, I love how quick it is and how easy it is to change my work. I use a Wacom Cintiq and Photoshop to create my images, it allows me to use an array of textures and tools. I don't have to worry about making mistakes and I feel it makes my approach to working so much more relaxed.
4. What is your artistic process like?
I don't really have a specific approach to working, if I have an idea I like to do a few sketches to work out a good composition. Then I would scan it into Photoshop and have a play with my tablet, trying out different colours until I have something I am happy with. I always use my sketches as a base and will work over the top of them.
5. Who and/or what inspires your work?
I think I am most inspired by other people and what's around me and the things that I see, maybe I will hear a song I love or see a piece of art or even clothing that I like and that would then go on to influence my work.
6. What role does art play in your life? How does it change the way you view the world?
For me art is something I have always loved and enjoyed, it plays a massive part in my life. It's my job and my favourite hobby which is amazing! Art makes me look at the world in a much more creative way, I look at people and objects and think of how I could use those visuals within my own work and turn it into something fun and original.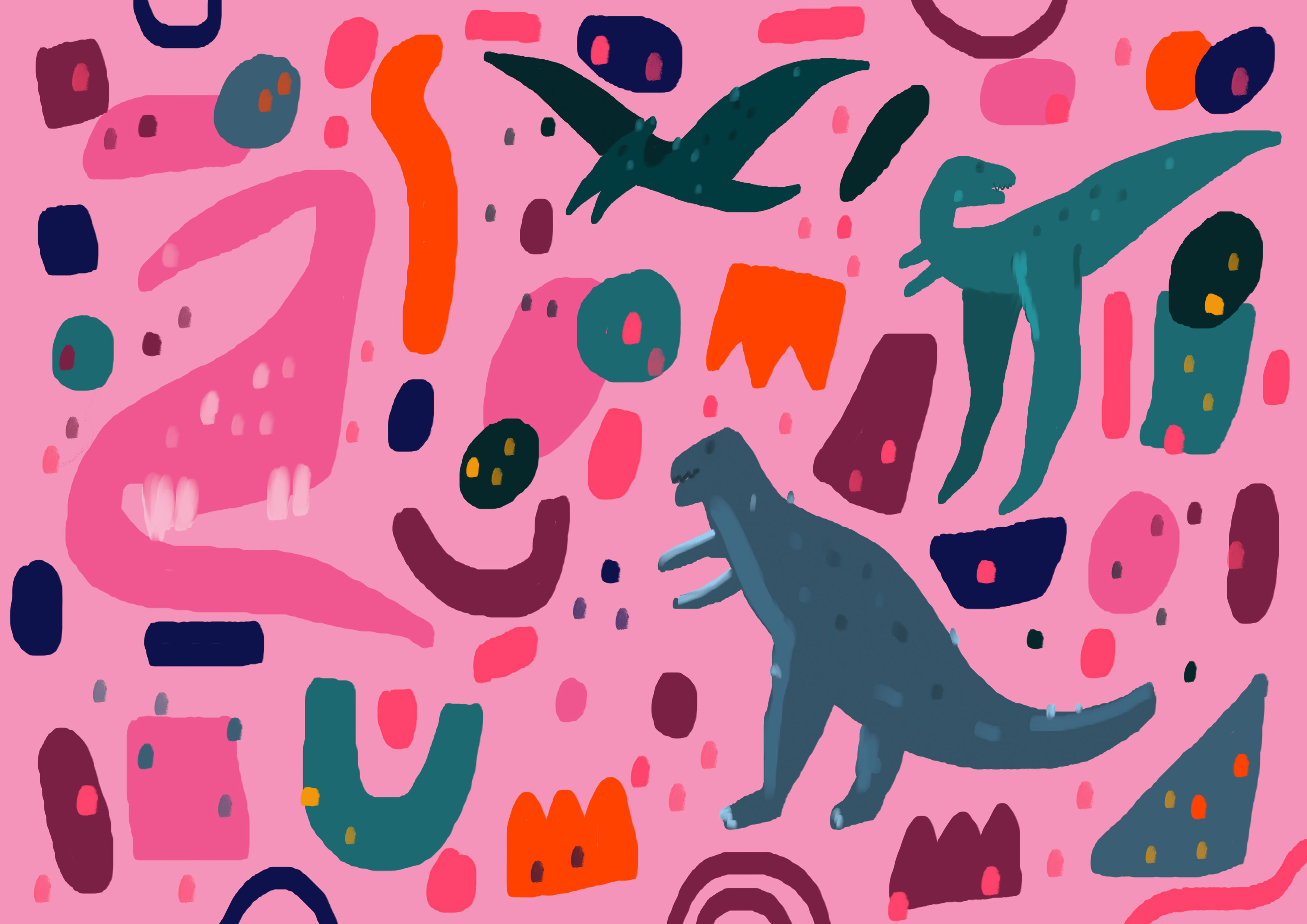 7. Where did you study?
I studied Illustration and Visual Communication at the University of Westminster in London.
8. Where do you see yourself in five years?
I will be working on some amazing commissions as a freelance illustrator with brands that I love! I will have my own studio and will be working with other creative artists.
9. What about in ten?
I am a massive fan of sports brands and to be commissioned by a company like that to create something unique would literally be the dream!
10. What do you hope to achieve with your art?
To inject a bit of fun and colour into people lives.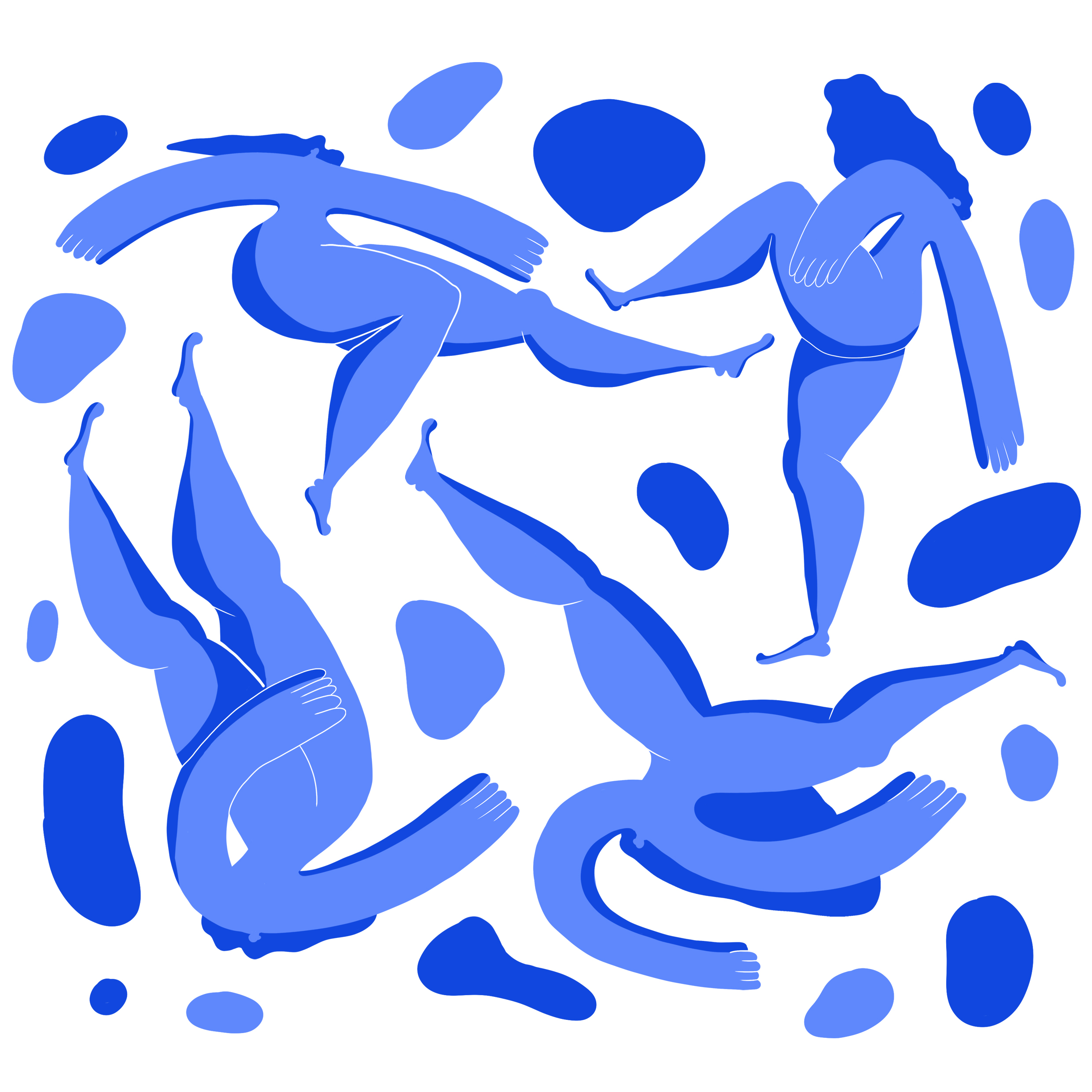 11. Now, tell us a little more about you as a person: what is your favourite food?
I am a massive foodie!! I am always munching on something, but if I had to pick one thing it would probably be pizza, pizza is the best!
12. Favourite book?
I really do wish I read more, I mostly listen to podcasts at the moment. But I do enjoy a good murder mystery, I loved The Girl on the Train.
13. Favourite genre of music?
Very difficult to pick just one, it really does depend on my mood. But my favourite artists to listen to right now are Childish Gambino, Chance the Rapper and Jacob Banks!
14. What are your hobbies?
I love yoga, it's so calming! I also like to ride my bike along the beach, and cooking is great fun too!
15. If you weren't an artist, what would you be?
I'm not too sure, I used to enjoy science at school and was really intrigued by forensic pathology, but honestly, I think that would just freak me out!