Iinstagram:
@hhaeunjung_
Naver:
blog.naver.com/jhe5516
1. What's your story? Where are you from?
Hi, my name is Haeun Jung and I am 24 years old. I was born and raised in South Korea. I always had an interest in drawing from a young age and I still enjoy drawing the most. Personally, I do not regard myself as a professional illustrator and I still have room for improvement. Nevertheless, I am delighted and grateful at this opportunity to share about my artistry.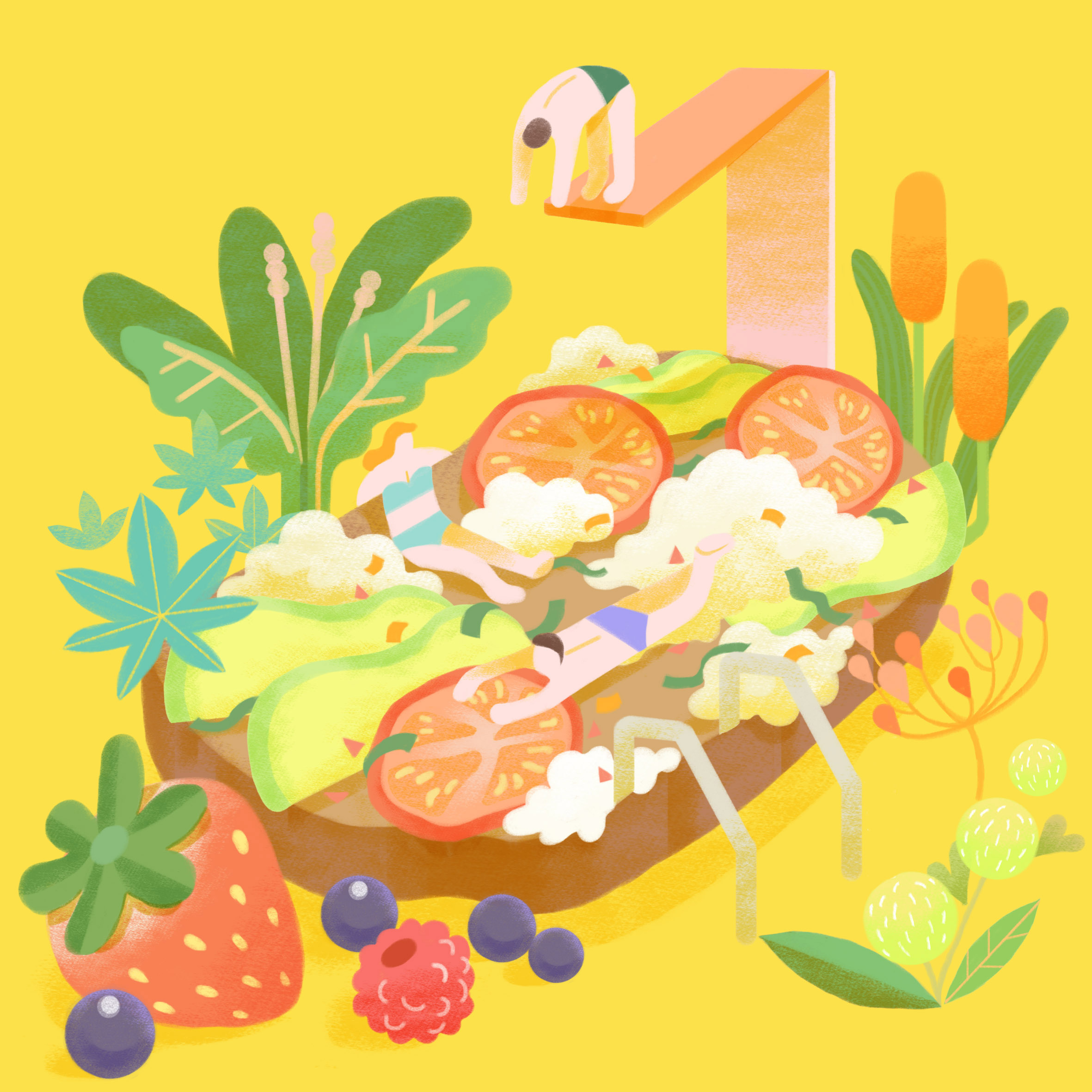 2. Tell us about your aesthetic.
To simply put it, it is about my daily life. I generally base my drawings off the emotions I come across in movies, books and everyday life. Occasionally, I gain insight from travelling.
3. What is your favourite medium and why?
Nowadays I tend to prefer to draw through digital mediums over analogical methods. This is because I believe the digital realm provides diversity and convenience which analogical methods cannot otherwise provide. However, I still have interest in more paper-based mediums such as books. I especially like the unique scent of books and the tactile sensation of turning pages.
4. What is your artistic process like?
Although there are times where ideas pop up when I am determined to draw a new artwork, my inspirations are usually drawn from my daily life. Whenever an idea pops up, I write down words or write up a sentence and draw up a draft sketch. Once the sketch is finalized, I transfer it onto the computer.
5. Who and/or what inspires your work?
As mentioned previously, my inspirations are drawn from the emotions I feel in daily life, in movies and even in conversations I have with my friends. For example, the scenery I see when I ride the subway or bus or the things I see on the news. Also, through good phrases or sayings I come across coincidentally. These days I try to focus on drawing inspirations out of my own life. Another particular inspiration would be my dog. When I play with him I occasionally come up with ideas just by seeing the way he moves and reacts.
6. What role does art play in your life? How does it change the way you view the world?
Art defines a big part of my life. Drawing is not only my hobby but it is also what I have chosen to pursue. Art impacts me in the smallest ways – even though I can live life ignoring certain things, art inspires and encourages me to look twice and helps me to see things through not only my own eyes but through others'.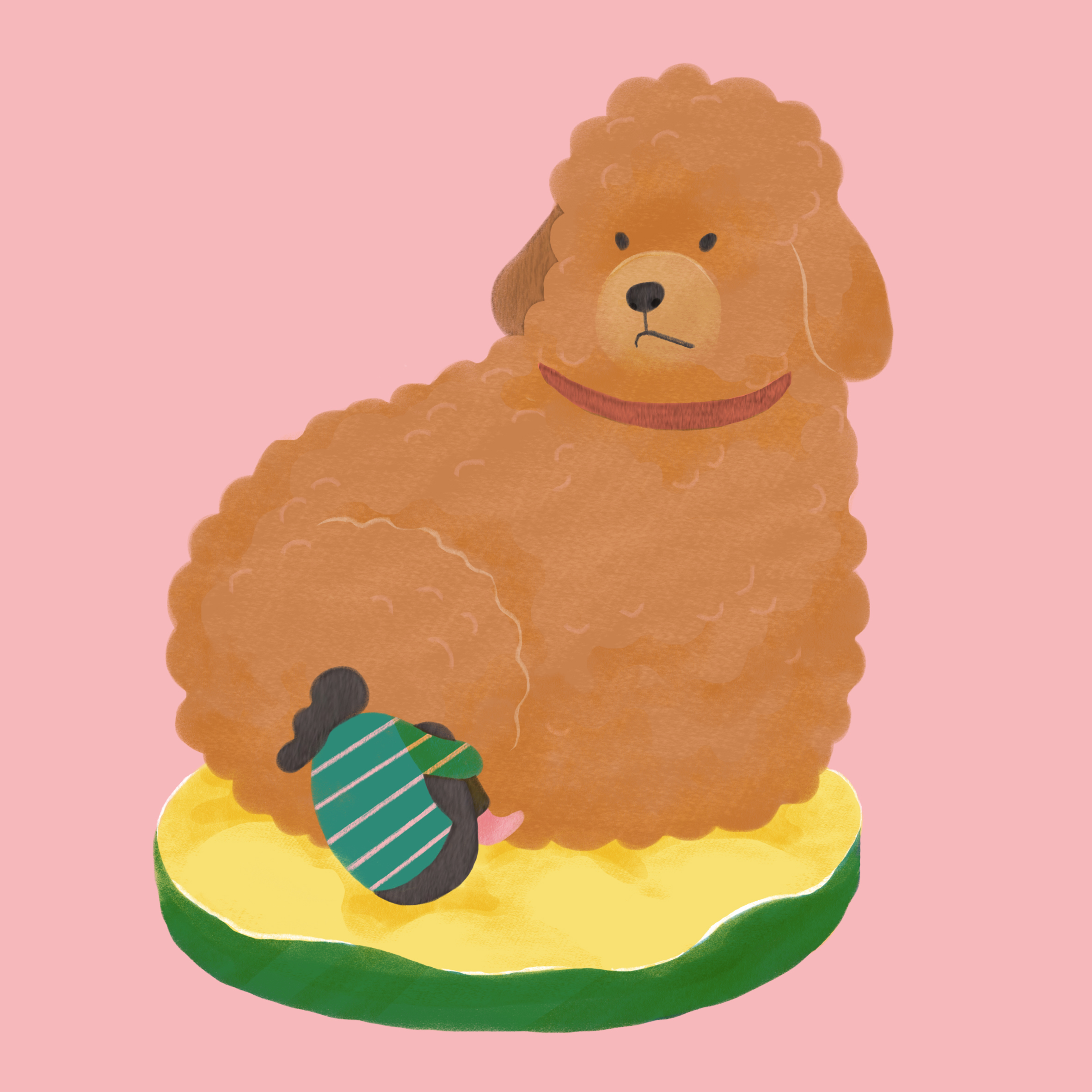 7. Where did you study?
I am currently a student at Hongik Unversity majoring in Design Communications.
8. Where do you see yourself in five years? Working in an agency?
I would most probably be working in a design company or, if I achieved my dreams, I would be drawing in my own studio.
9. What about in ten?
I would either be drawing or be raising my own kids.
10. What do you hope to achieve with your art?
Since I am currently a student, my priority is to become a professional illustrator. I desire to produce diverse drawings in my own space. \
11. Now, tell us a little more about you as a person: what is your favourite food?
This is a difficult question as I love so many different kinds of food. However, if I were to pick one it would be 'jokbal' a Korean pork dish. The texture and taste is ridiculously tasty.
12. Favourite book?
I like poetry, books that are produced from independent publishers with unique themes and plots and I also love crime mysteries.
13.Favourite genre of music?
I've always enjoyed hiphop music but now I'm engrossed in HONNE's music.
14. What are your hobbies?
Alongside drawing, my hobby is to watch movies and interpret them the way I think it means and then go on youtube or read reviews online and compare our thoughts.
15. If you weren't an artist, what would you be?
I haven't really thought of what I would be if I weren't an artist. If I were to choose I would probably be operating a cute little café.