Instagram:
@hi__bred
Website:
www.hi-bred.net
1. What's your story? Where are you from?
I grew up in Cleveland, Ohio but now I live in San Francisco, California. I've worked in antitrust law and landscape architecture and now I'm a freelance designer, illustrator, animator, and cartoonist. I've always loved drawing and I decided to study landscape architecture because I wanted my daily work to involve visual art and design. While I was in grad school I got into comics, started making them, and also got interested in animation. After working at a landscape architecture firm for a couple years, I decided it didn't satisfy my drive to draw and animate, so I decided to pursue those things full time on my own. That was a little over a year ago. It hasn't been easy breaking into yet another new field. It takes time to form relationships with new people and build my reputation. But things are picking up, I'm enjoying myself, and I consider my varied background one of my greatest resources.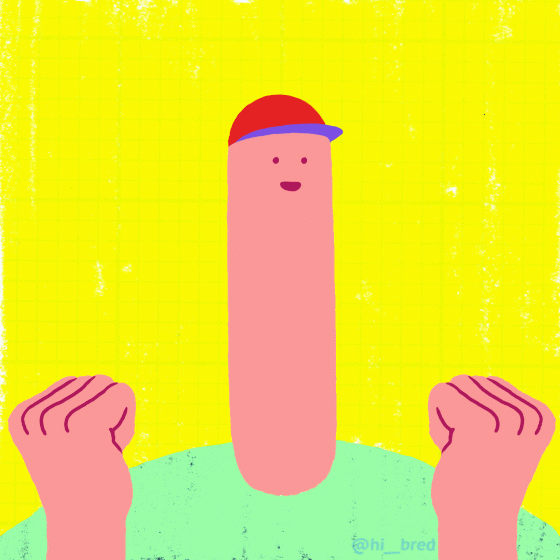 2. Tell us about your aesthetic.
A lot of my work depicts the human body—it fascinates me. I've spent a lot of time studying anatomy and I attend weekly figure drawing sessions to keep my skills sharp. This has provided me with an understanding and appreciation for mass and form that is reflected in all of my work, no matter the style or content. Much of my recent work involves distorting the body in various ways. This is probably a product of my animation work, where squashing and stretching objects is crucial to creating interest.
3. What is your favourite medium and why?
Right now, animation is my favorite medium. Seeing my drawings come to life is so gratifying! It's easier to be funny when you can play with timing. I like comics for the same reason. A few months ago I started printing with a risograph, and I love it. I make most of my work on a computer, but I prefer to see it in print and the risograph has made that viable. It's also refined how I think about color and design.
4. What is your artistic process like?
Sometimes I get an idea for an image somewhat spontaneously, but recently I've been having a good time free drawing on 3x5 notecards. Either way, I always start with pencil sketches. Designing a good composition is my main priority, so I usually sketch variations until I feel like I've arrived at one. Then I scan my sketches and go to work refining them with my Wacom tablet. I often have an idea of the colors and textures I want to use, but I play around with different possibilities and often get new ideas at this stage. I like the freedom of alteration that digital work enables.
5. Who and/or what inspires your work?
I watched a lot of television as a kid (my mom used to say I was going to get square eyes), and I think it shaped my sense of humor and aesthetics--Nicktoons and MTV in particular. Now I'm inspired by what I read, recently the work of Lewis Mumford and David Graeber, and by what I see when I take walks around the city. San Francisco has a lot of beautiful colors, plants, buildings, and interesting people to watch. I'm also a big fan of Albrecht Durer's drawings, Michael DeForge's comics, and Greg Sharpe's animations.
6. What role does art play in your life? How does it change the way you view the world?
Practicing art every day shapes how I see and how I think. I notice patterns and details. I imagine how things are made and how they work to understand why they look and move the way they do. I think being an artist really opens you up to the immensity of the world, and it inspires awe.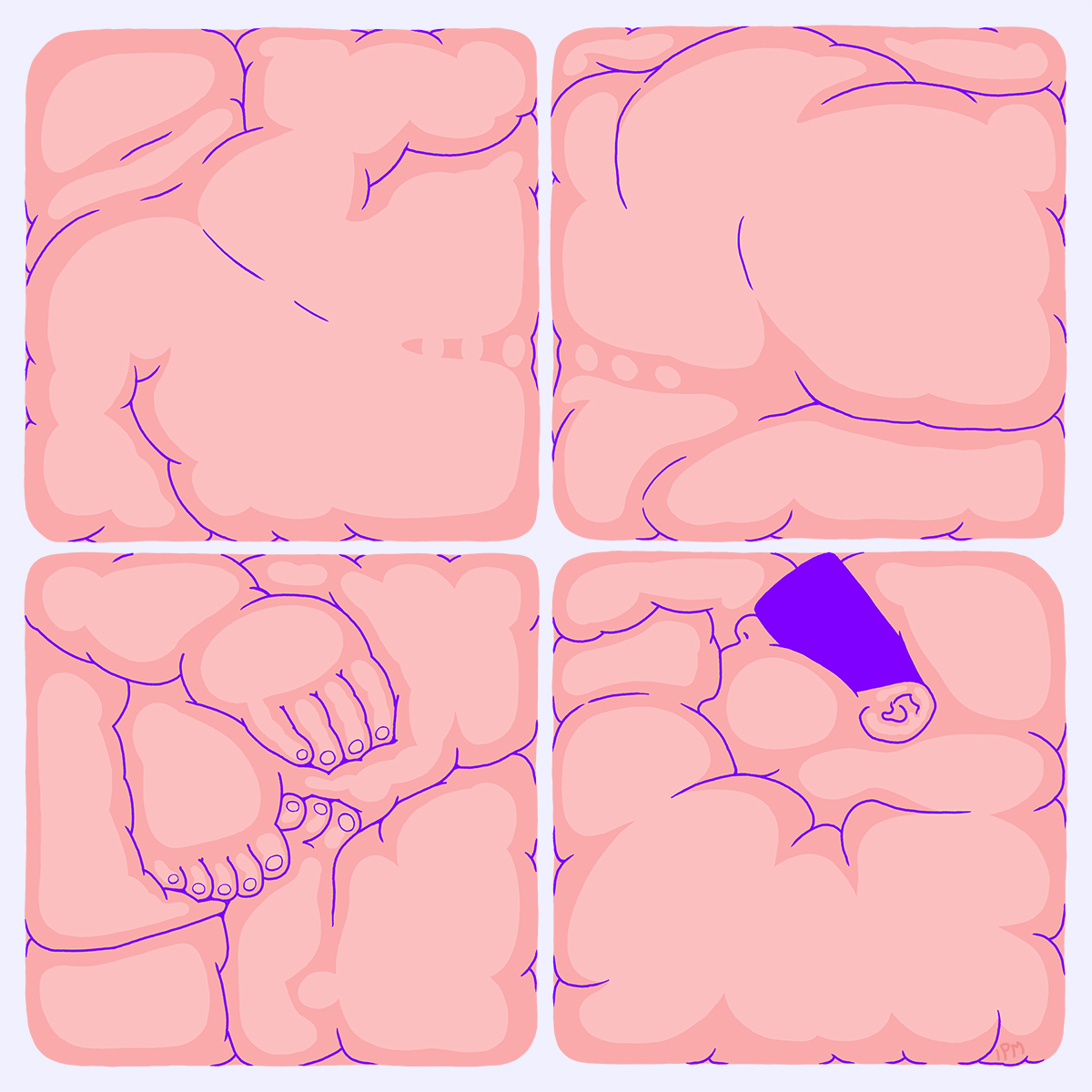 7. Where did you study?
I studied English literature at Notre Dame and I also have a master's degree in landscape architecture from Ohio State. I also studied drawing with Robert Liberace at the Art League School in Virginia, which was a formative experience for me.
8. Where do you see yourself in five years?
Working as a freelance illustrator/animator/cartoonist, publishing a graphic novel.
9. What about in ten?
Maybe teaching?
10. What do you hope to achieve with your art?
I want to create visual art that I am proud of and that other people like, too. I like making animations that make people laugh and I want to draw comics that delve into some of the intellectual terrain that I find interesting—the relationships between people, technology, landscape, and work. I think the best art captures something of the mystery of the world, so that is what I will strive for.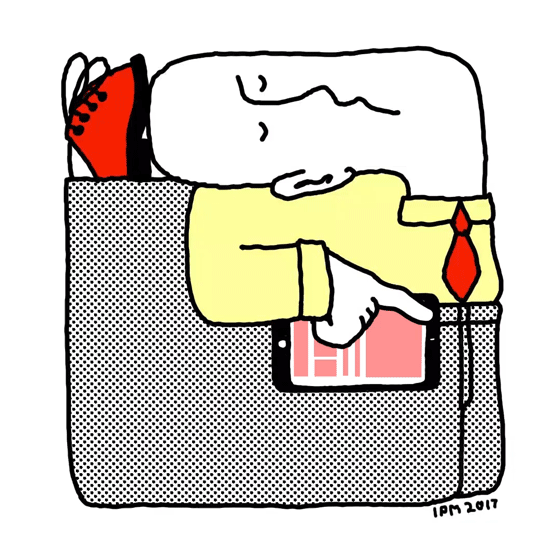 11. Now, tell us a little more about you as a person: what is your favourite food?
Northern Chinese cuisine—especially Xi'an style!
12. Favourite book?
The Myth of the Machine by Lewis Mumford.
13. Favourite genre of music?
Anything my ears like.
14. What are your hobbies?
I like reading books and magazines, talking with friends, walking through the city and thinking, riding my bike, watching movies, and hanging out with Lucy.
15. If you weren't an artist, what would you be?
An urban designer.