Instagram:
@hi_there_illustrates
Website:
www.hithereillustrates.com
1. What's your story? Where are you from?
Hello. My name is Hi there. You're wondering why I have this name, right? I'm a Japanese who usually uses Japanese, but I like the fact that when I receive mail in English, it's addressed to me as "Hi there," so I use the anonymity of "Hi there" as my handle on social networking sites. I was born in Japan and grew up in a fruit-farming family in Japan. I studied fashion and textiles in the art university and I worked as a fashion designer after graduation but I became an illustrator in 2020 because I was more interested in drawing than making clothes.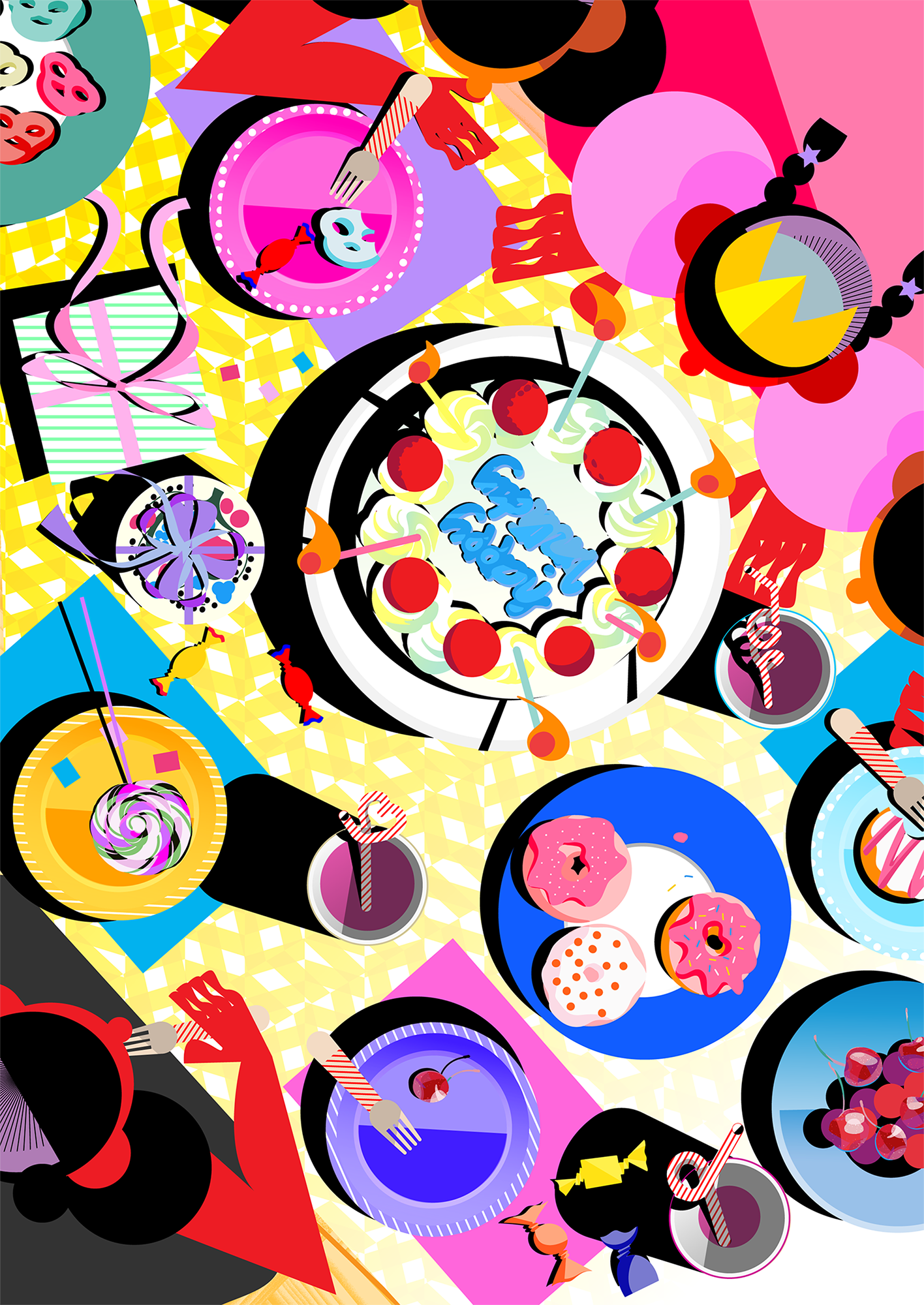 2. Tell us about your aesthetic.
I prefer to depict everyday scenes, but I do not copy what I see through my eyes. My aesthetic is to change the colors and shapes as I see fit, and to create pictures with shapes and color combinations that I choose based on my feelings at the time. 

3. What is your favourite medium and why?
I usually use digital tools to create illustrations. In particular, vector illustration using paths such as adobe illustrator allows me to work without stress as the adjacent colors do not mix with each other and the shapes remain correct. 

4. What is your artistic process like?
My process of making pictures is similar to the way make 3D illustrations. The order is modeling, placement, texture setting, lighting, rendering, color adjustment, and then completion. 

5. Who and/or what inspires your work?
I like to appreciate the fashion and culture of the moment. I also enjoy myself by drawing them. Window displays when I go out on the town, social networking sites for fashion and food, and my current mood. 

6. What role does art play in your life? How does it change the way you view the world?
Art is something I enjoy when I eat and sleep well, so it helps me get my life in order.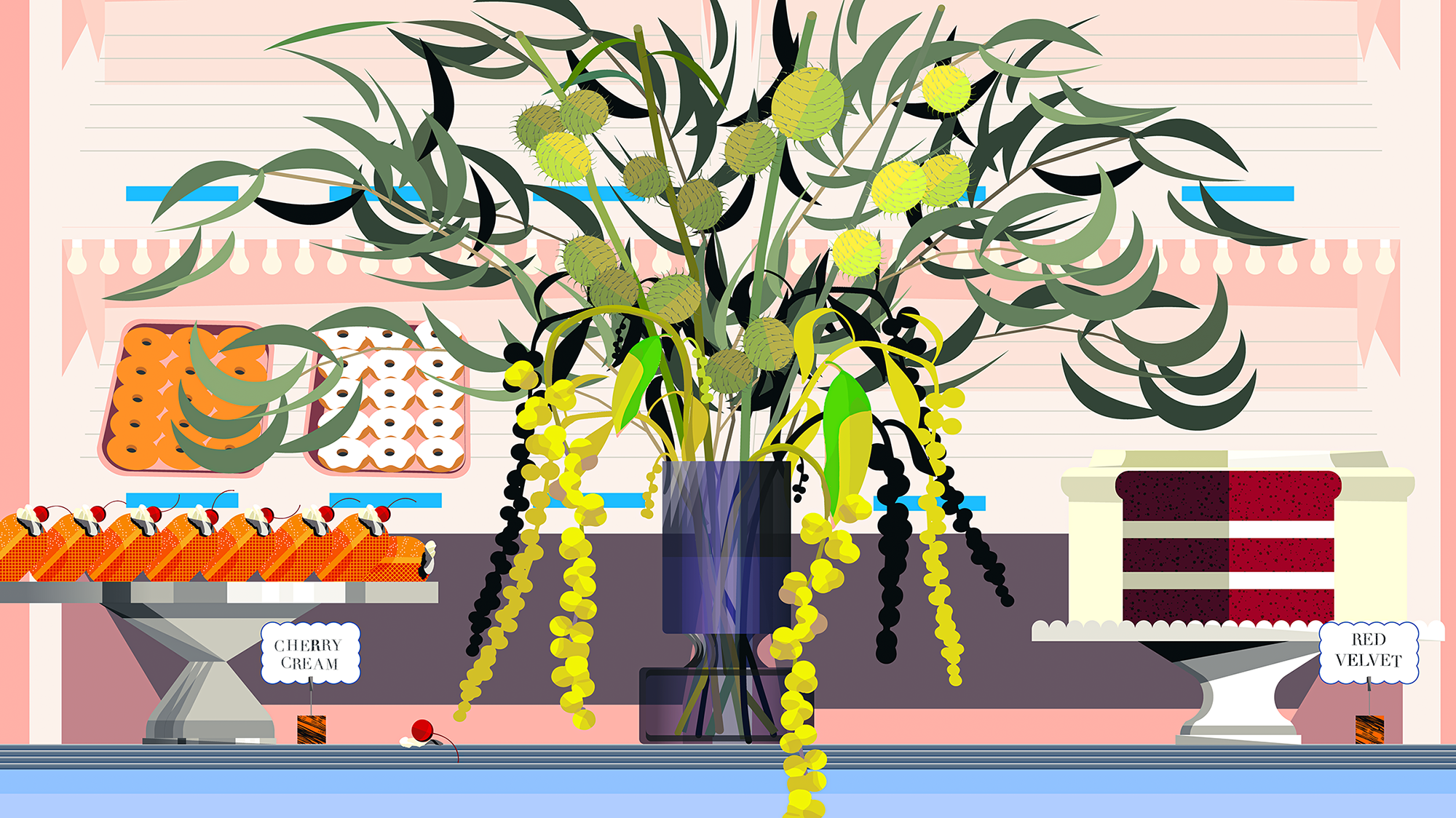 7. Where did you study?
I spent a lot of time and under a lot of guidance painting for college entrance exams, college classes, and also for work. 

8. Where do you see yourself in five years?
It's an unknown world, but I think I'll be evolving under the influence of the ideas and culture of society at the time. I am interested in lithography and letterpress printing, and I would like to expand from digital illustration to analog expression. 

9. What about in ten?
I can't imagine it, but I hope I'll have made some good changes. 

10. What do you hope to achieve with your art?
I would like to give people a sense of surprise and comfort through the expression of form and color through sketching.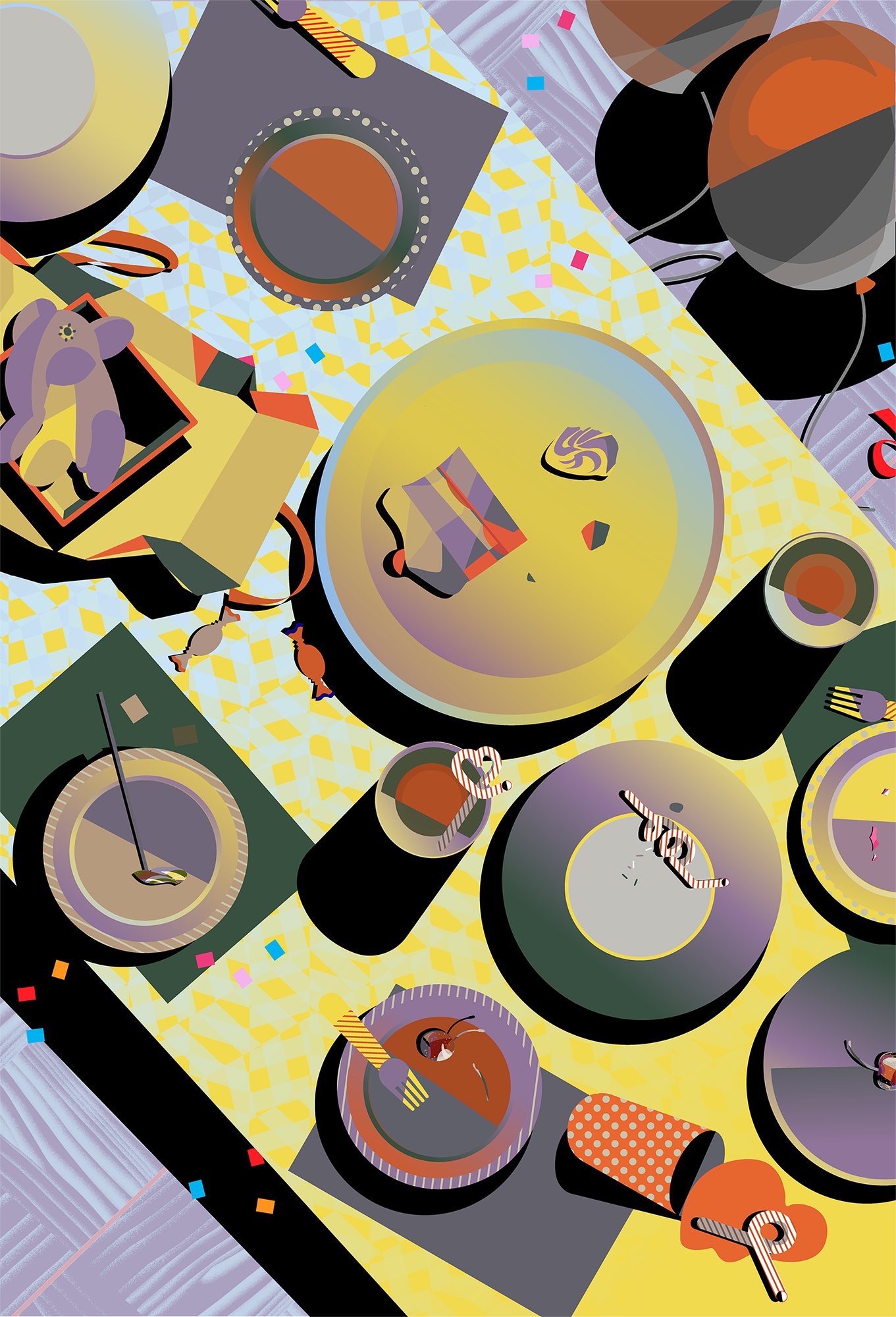 11. Now, tell us a little more about you as a person: what is your favourite food?
Japanese spiced curry. A new and free curry made with spices without using roux, based on the cooking methods of the Indian subcontinent, with ideas and arrangements added by each restaurant. 

12. Favourite book?
Japanese avant-garde fashion culture magazine, "HANATSUBAKI" art directed by Nakajo Masayoshi. 

13. Favourite genre of music?
Electronica from the 2000s and indie rock. 

14. What are your hobbies?
Watching movies and dramas to experience various cultures. 

15. If you weren't an artist, what would you be?
I'm interested in being a video game creator, but I'd like to be drawing there too.