Instagram:
@hirokomatsushita
Website:
www.hirokomatsushita.com
1. What's your story? Where are you from?
Hello, my name is Hiroko Matsushita. I'm from Japan and have been based in the Netherlands since the end of 2019. After working as a sales and project manager in an interior design/construction company, I made my career change into the creative filed in my very late 20s. I flew to the U.K. to study interior design as my first choice but shifted to illustration soon after I took an art summer course. I found my love to craft something and my deep interest in the paper has been growing since then.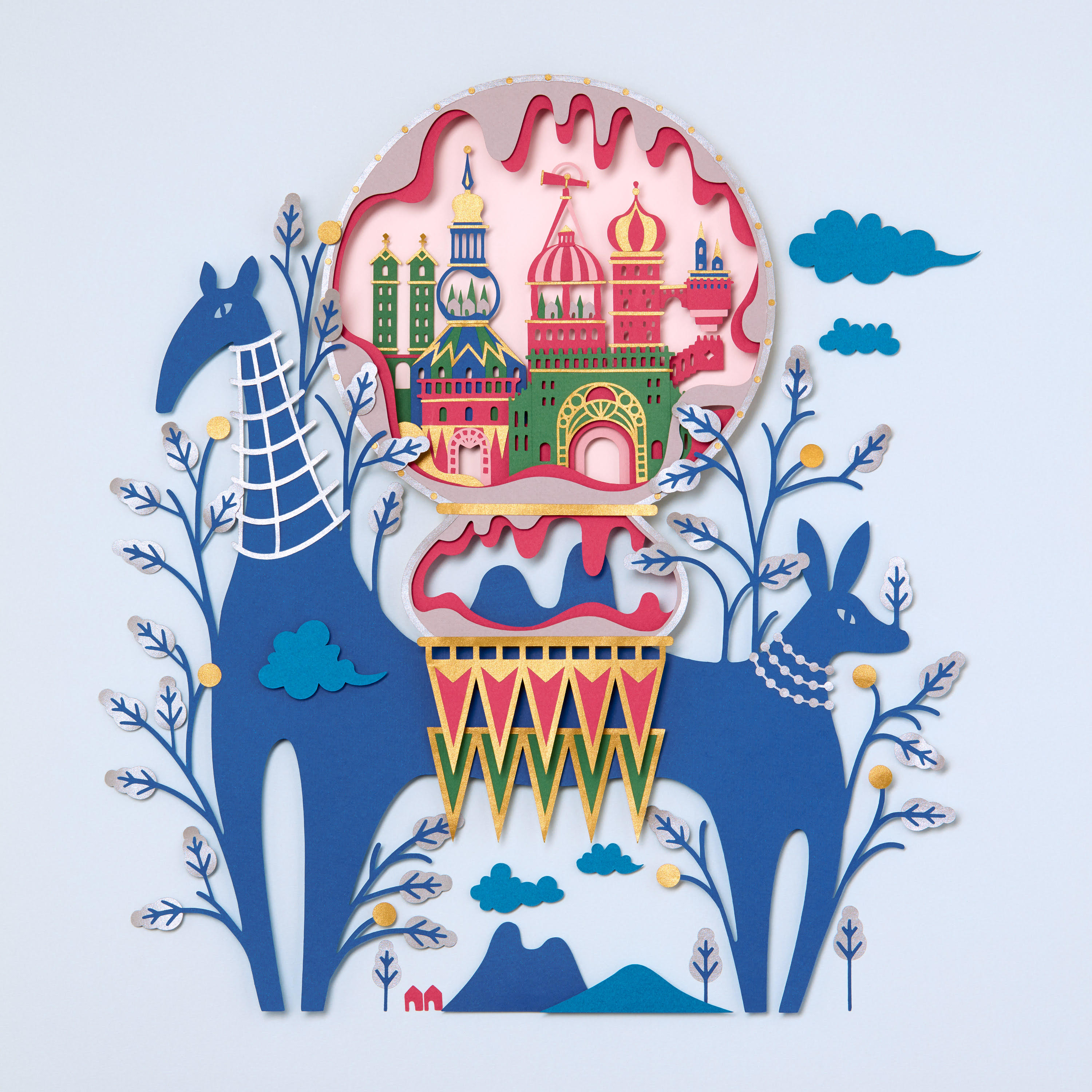 2. Tell us about your aesthetic.
I often look into the elements in the space such as depth and shadow as my fundamental interest. They are also important for my paper illustration to make tactile and I want to bring the beauty of them into my work.
3. What is your favourite medium and why?
Paper intrigues me in different ways. Not only its adaptability, but also its texture, concepts such as whiteness, front/back, and quick transformation. The subtleness of paper-cutting that evokes the sense of touching and seeing. When I cut paper, just even a hole, the paper turns into something with more volume as we can see the thickness, depth, and shade to catch my attention.
4. What is your artistic process like?
For most of my commissioned works I draw with Adobe Illustrator and convert them to the cutting data for my craft machine. This allows me to confirm the design clearly with my clients and modify quickly when the cutouts are not assembled well. If you would be interested in the process of making, here is a video you can watch:
https://vimeo.com/286105689
. I don't take photos by myself for commercial projects but direct how the outcome should look like, especially casting a right shadow is important for my work. On the other hand, I create self-directed projects which are not so many but I also enjoy very much. In these works, I explore more about light/shadow and perspective in a different format. Some come from experiments with materials and some are more conceptual to be based on my social interest; perception about females.
5. Who and/or what inspires your work?
Nature is the most powerful inspiration in my everyday life; the layer of leaves, distant mountain range, how light changes the view of the scenery.
6. What role does art play in your life? How does it change the way you view the world?
Art introduced me to the different perspectives, uniqueness of humanity, and interestingly made me stronger. I could appreciate just who I am, which I couldn't do very well before. Also, I became more aware of gender-related issues since my Master's study. I do admire other artists' artworks that are tackling social issues.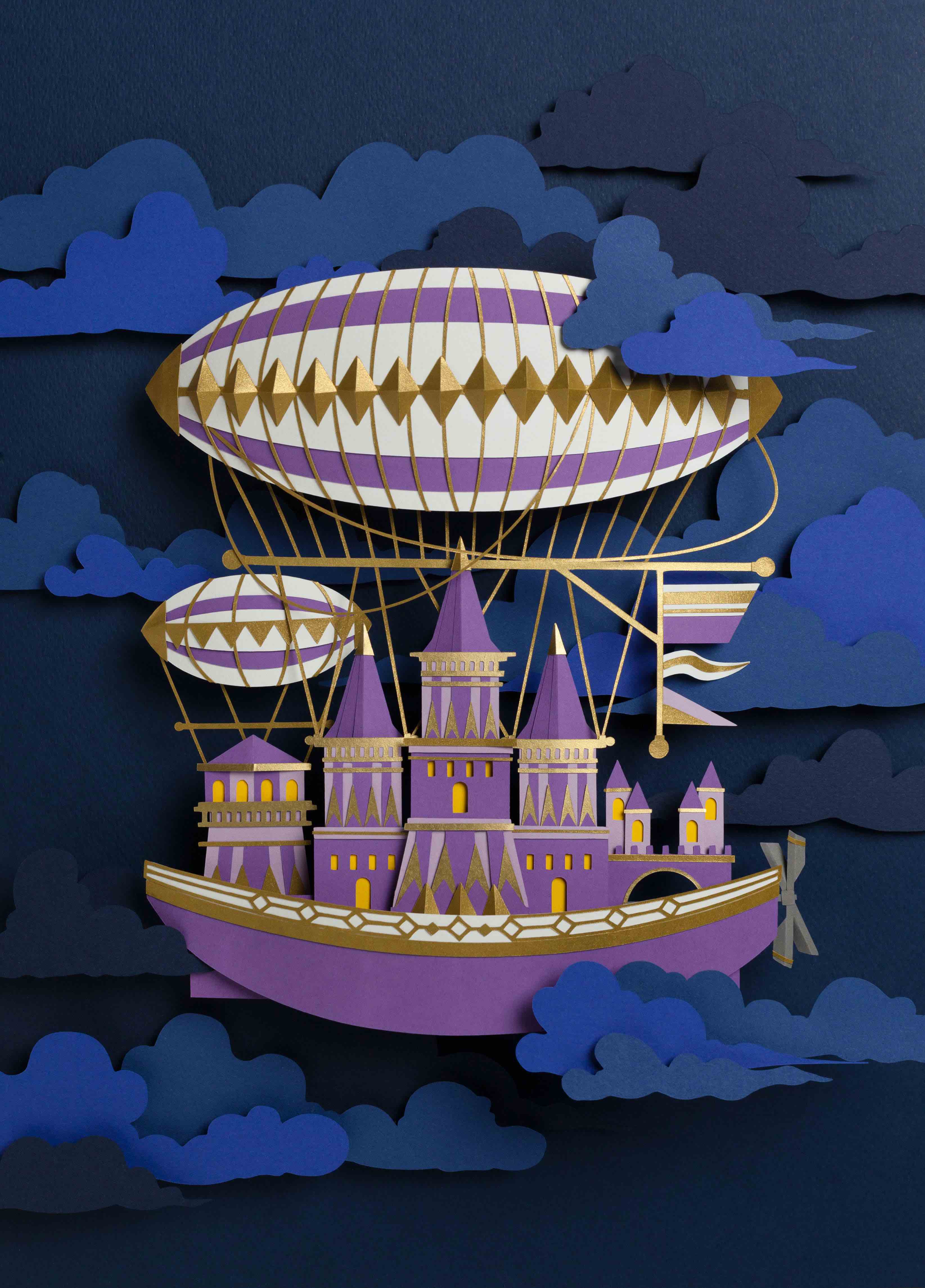 7. Where did you study?
My degree in Japan was an International Study. After working in Japan I studied Illustration (diploma) in Central St. Martins in London and a Master's degree in Illustration in Arts University Bournemouth. For paper engineering techniques, I learned by myself.
8. Where do you see yourself in five years?
As now I have a daughter at one-year-old I hope I will find the right balance between my work and my motherhood in five years. I want to develop my work more in the educational or child-related field, for example, children's books or workshops. Also, I want my paper illustration to be seen in real life such as a window display.
9. What about in ten?
I want to make a team to achieve bigger work. Being a freelancer I often miss having colleagues and teamwork to push my boundary, get inspired, and widen the range of projects. And I would like to be like that to others too in ten years.
10. What do you hope to achieve with your art?
If my work can change or give some impact on other's perspectives, I will feel I could achieve something with my art. Or I wish my work can be a part of someone's life as your favorite book in your childhood.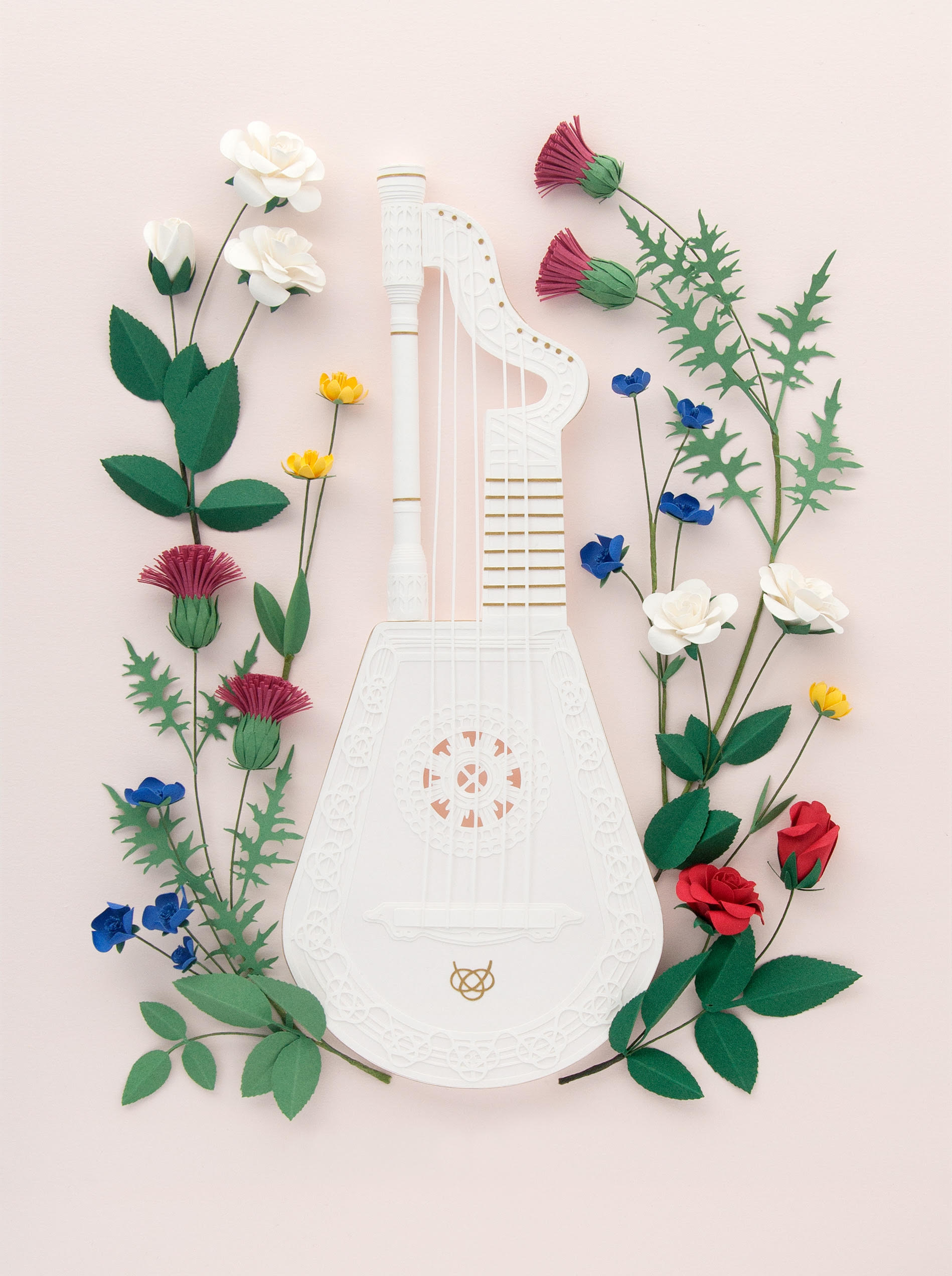 11. Now, tell us a little more about you as a person: what is your favourite food?
I love noodles! Many of my friends ask me what food I miss the most from Japan; I always say good ramen.
12. Favourite book?
'In Praise of Shadows' by a Japanese author Junichiro Tanizaki. It gives a unique insight into Japanese perception in shade and shadow. I was inspired by the book very much. I also like children's books. My favorites are 'Mysterious Pictures' by Mitsumasa Anno, 'I want my hat back' by Jon Klassen, and 'The little house' by Virginia Lee Burton.
13. Favourite genre of music?
I don't have a strong attachment to music, although I used to play piano and bass clarinet. I listen to classical music and rock sometimes.
14. What are your hobbies?
Bird watching and cooking, especially something with flour like pasta, bread, and tortilla. I recently made empanada for my first time.
15. If you weren't an artist, what would you be?
I would be interested in Art conservation or Archeology, although I'm so bad at science.