Instagram:
@historiasdelciervo
Facebook:
www.facebook.com/historiasdelciervo
Youtube:
www.youtube.com/c/historiasdelciervo
Blog:
www.elciervo.co
1. What's your story? Where are you from?
I started baking four years ago. I moved into a new city and my life changed totally in that moment. One day, I tried to bake Chocolate Muffins and they were a disaster, they exploded in the oven and melted like lava. I was so frustrated that I pushed myself to bake them one more time and they were a fail again, so I got obsessed about baking. I spent next 6 months finding recipes, reading books, watching video tutorials and getting inspired on great bakers I found online. Since that moment I haven't stopped of baking. I am from a little town in Colombia, but actually I live in Medellin.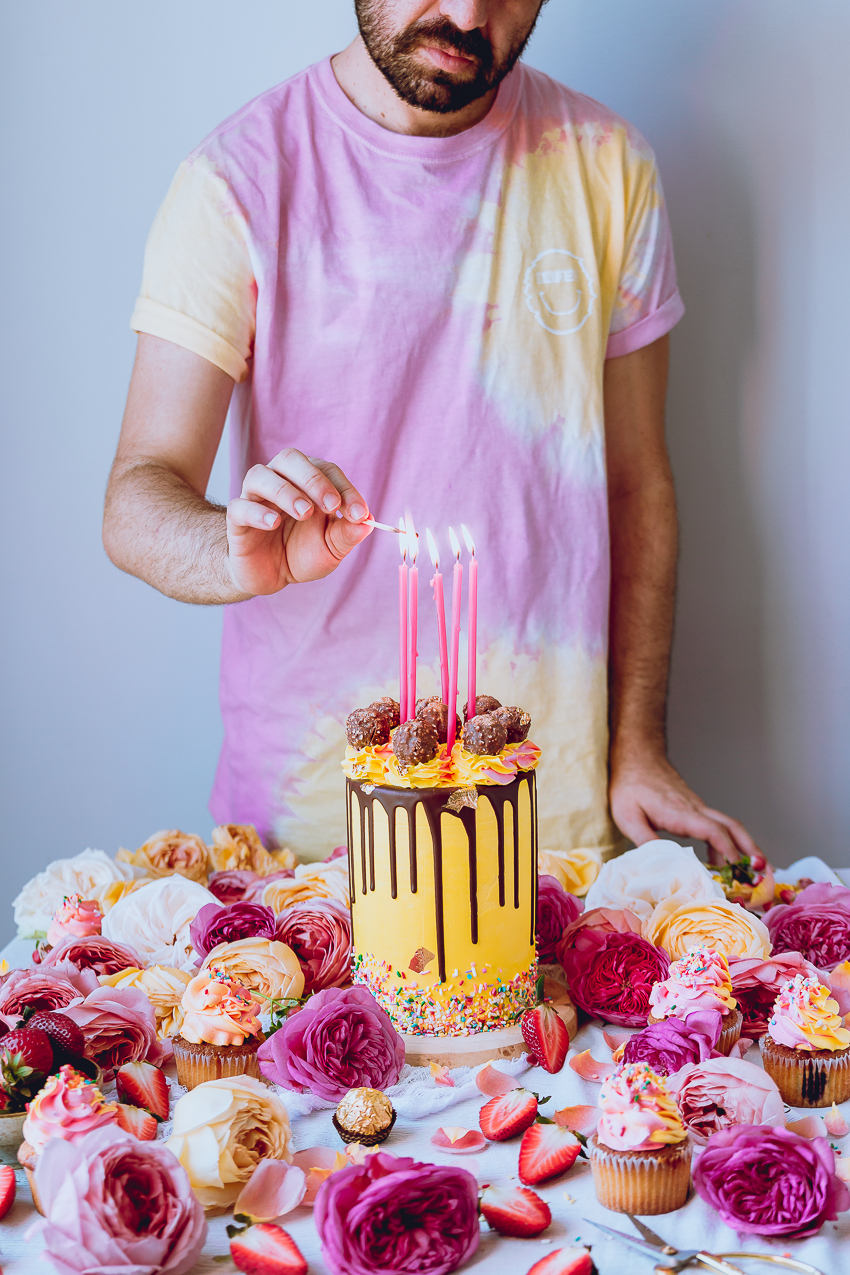 2. Tell us about your aesthetic.
It is very difficult to define my Aesthetic, but I can tell you that baking is a magic and simple world where I feel as a child again. Cakes are usually made to celebrate something, so every when I bake I feel like if it was my birthday. That's why I like to make outrageous and dramatic cakes, charged of feelings, color, glitter, sprinkles, swirls and everything I imagine. I like to express myself trough maximalist ideas.
3. What is your favourite medium and why?
Color may be the most important part in my cake designs. I try to show a mood, a feeling, a thought or a simple idea. Sometimes an image comes to my mind as an abstract idea, I usually do not sketch or plan exactly what I will do, I just start baking and decorating and let the cake comes out straight from the soul, and it's amazing because my cake designs are always a surprise even for me.
4. What is your artistic process like?
At the beginning I can barely know how the final cake will look like. So I choose a mood, it can be romantic, fantastic, tropical, childish or any fool concept that comes to my mind. Then I choose my ingredients, always trying to use fresh and local products like fruits and flowers. I read some recipe books and blogs to find some inspiration, Then I create a recipe that fits my ingredients and my own personal taste, not too sweet and always using simple techniques and procedures. I usually bake at night, as I have a full time job as designer by day. I bake cakes, make fillings and frostings, then everything goes to the fridge overnight; next morning I start leveling cakes, filling, coating and decorating according the mood I want to get. Decorating is of course my favorite part of the process.
5. Who and/or what inspires your work?
Almost everywhere and everyday. I am in love with the idea that knowledge is free and everybody around the world has something to teach me, so I spend some time looking for art, design and baking trends. Also, I get a lot of inspiration in my own memories, I think about my first birthday cakes, so tacky and decorated. Lately, I have been feeling so inspired by the fables, fairy tales and magic stories I used to read as a child.
6. What role does art play in your life? How does it change the way you view the world?
Baking and cake decorating have changed my world totally. When you grow up and you start feeling like an adult, you fill your mind with a lot of useless ideas that you take from the society. Art lets you become who you really are, by expressing yourself in the way it is. Art has made me feel more secure about myself.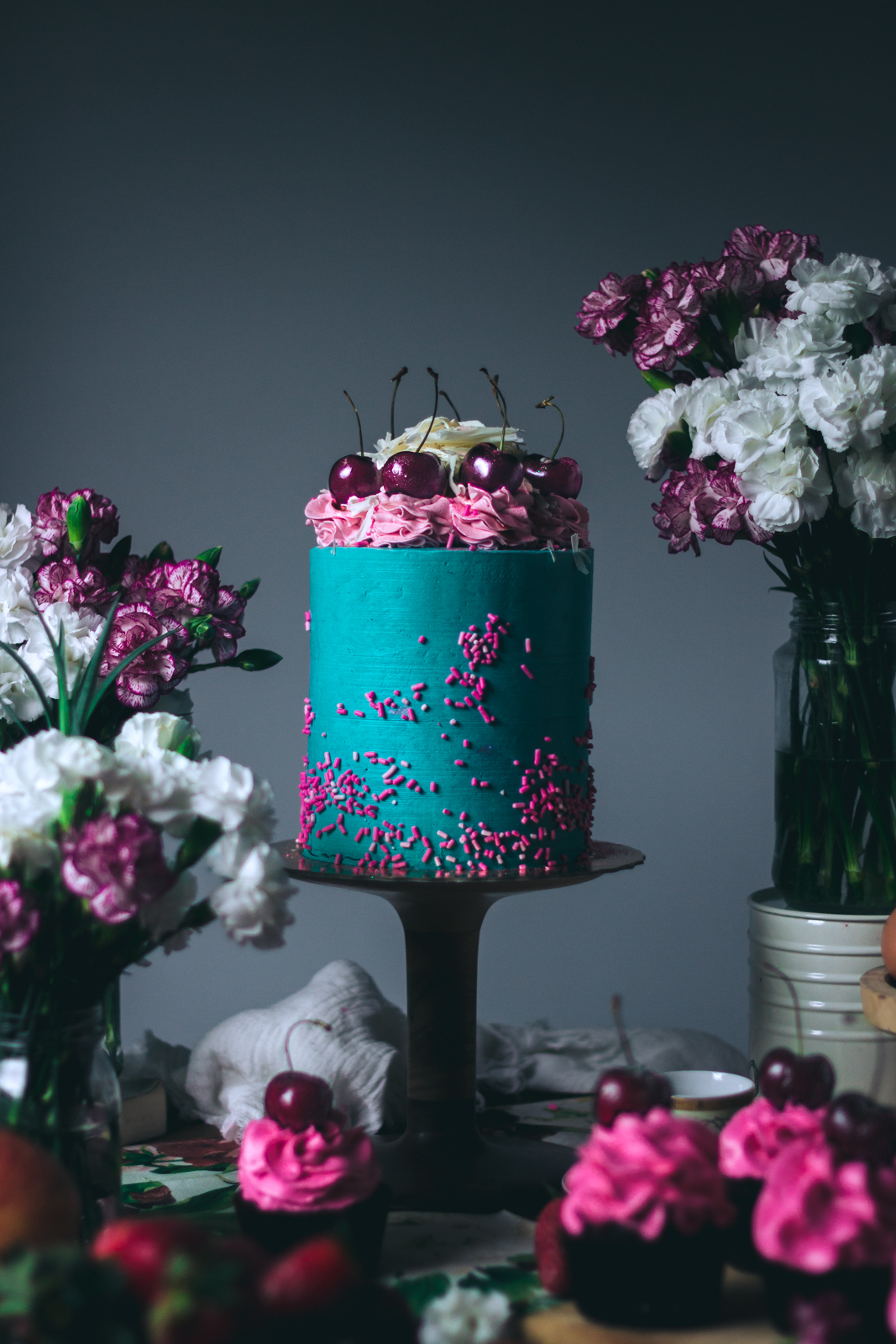 7. Where did you study?
I studied Communications and Design in Armenia, a charming town in Colombia.
8. Where do you see yourself in five years?
I try never asking that to myself, as that question adds a lot of unnecessary pressure. But, as I do now, I would like to handle my own time and being able to move in a creative area.
9. What about in ten?
That makes me anxious.
10. What do you hope to achieve with your art?
Being able to do it forever and inspire some more people in the road.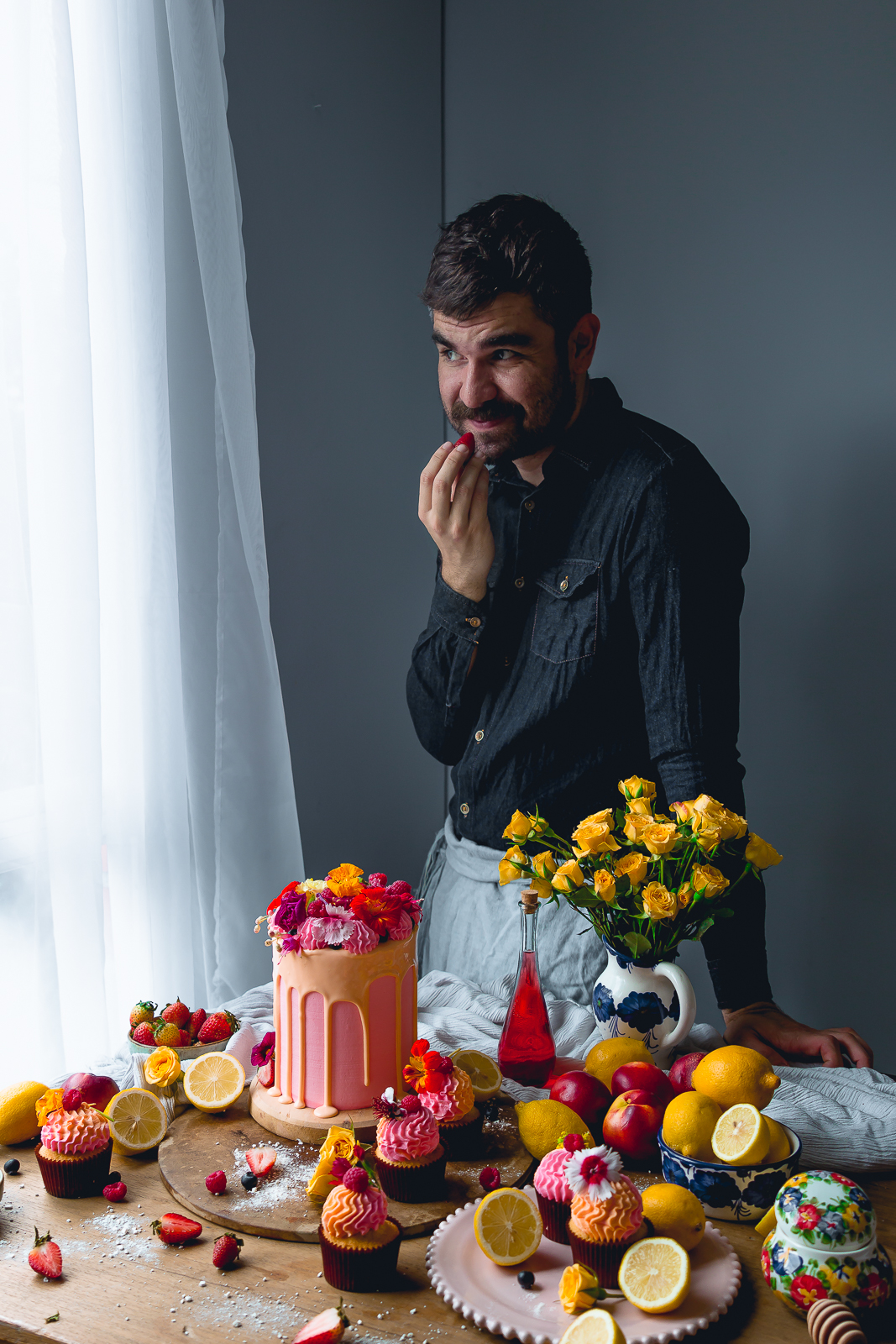 11. Now, tell us a little more about you as a person: what is your favourite food?
I am a huge Pizza Lover.
12. Favourite book?
Magic realism novels. Cien años de Soledad y El Amor en los Tiempos del Cólera from Gabriel García Marquez, a colombian author.
13. Favourite genre of music?
I like very emotive music. The XX is one of my favorite bands. But I also love Abba, Madonna, London Grammar, Disclosure and Latin Rock.
14. What are your hobbies?
Baking was a hobby that became a job. but now, in my free time I love reading, watching movies and traveling.
15. If you weren't a creative, what would you be?
Probably something related to spiritual studies or a teacher.