Instagram:
@hizzeomi
1. What's your story? Where are you from?
I'm Hyebin Lee, a freelance illustrator from South Korea.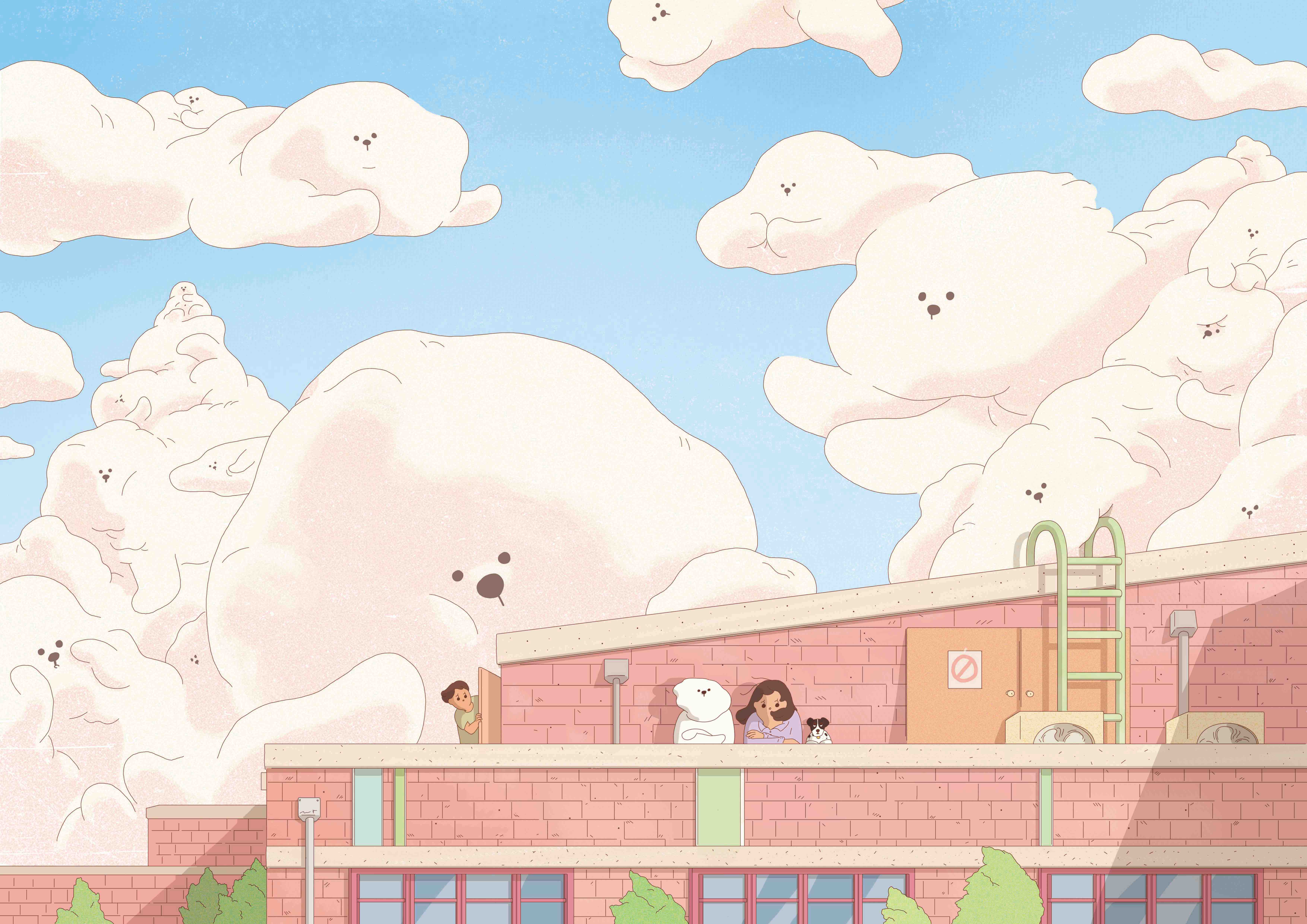 2. Tell us about your aesthetic.
I want to spread out positive energy to the world where the smile fades away. So I draw the character by using Korean consonant "ㅎ" which means smile and draw happiness coming from trivial life.
3. What is your favourite medium and why?
I usually work digitally. But sometimes I work with a pencil, because the rough sound and soft textures comes only from a pencil, which cannot be felt in digital work.
4. What is your artistic process like?
I usually like to take pictures. I take pictures and pick out the good scenes, imagine it in a painted form or get another idea. When these things are set in my head, I sketch simply on paper. Scan all simple sketches, redo the sketch with Photoshop and fill the picture with the desired colors.
5. Who and/or what inspires your work?
Conversations in everyday life, listening to songs, recording my life... while I draw. Also, my boyfriend has a lot of ridiculous words and I get interesting inspirations from him.
6. What role does art play in your life? How does it change the way you view the world?
Drawing something is so much fun to me that it is hard to guess what I would do if I didn't draw. Sometimes I feel stressed because I want to do better but it is the only thing that allows me to focus on something and live passionately.
7. Where did you study?
I majored in glass-ceramics design at university. Glass and ceramics are interesting but drawing is more interesting to me so I was doing something different from my major.
8. Where do you see yourself in five years?
I hope I can communicate with more people with better pictures than now.
9. What about in ten?
It is likely that I will still be drawing a picture 10 years from now.
10. What do you hope to achieve with your art?
I want to set up the showroom filled with the goods of my own character "Hizzeomi".
11. Now, tell us a little more about you as a person: what is your favourite food?
I like bread very much. It is fluffy, sweet, light. It is so delicious. So sometimes I make bread myself, but it is better to buy and eat.
12. Favourite book?
I like the comic book H2. It is so interesting that I watch it many times.
13. Favourite genre of music?
I like listening to music regardless of genre. When I work, I just leave YouTube playing music randomly. Now, I'm listening to half - alive - still feel.
14. What are your hobbies?
I love playing games, battlegrounds are so much fun these days. Another hobby is taking a film camera.
15. If you weren't an artist, what would you be?
I think I would be an athlete. When I was young, I used to like to exercise.