Instagram:
@holapaumorgan
Twitter:
@paumorgan
Facebook:
www.facebook.com/holapaumorgan
Website:
www.paumorgan.com
1. What's your story? Where are you from?
I was born and raised in southern Chile, and I have lived in Temuco, Santiago and Barcelona. I worked long time as a graphic designer, until I realized that what I liked the most was illustration.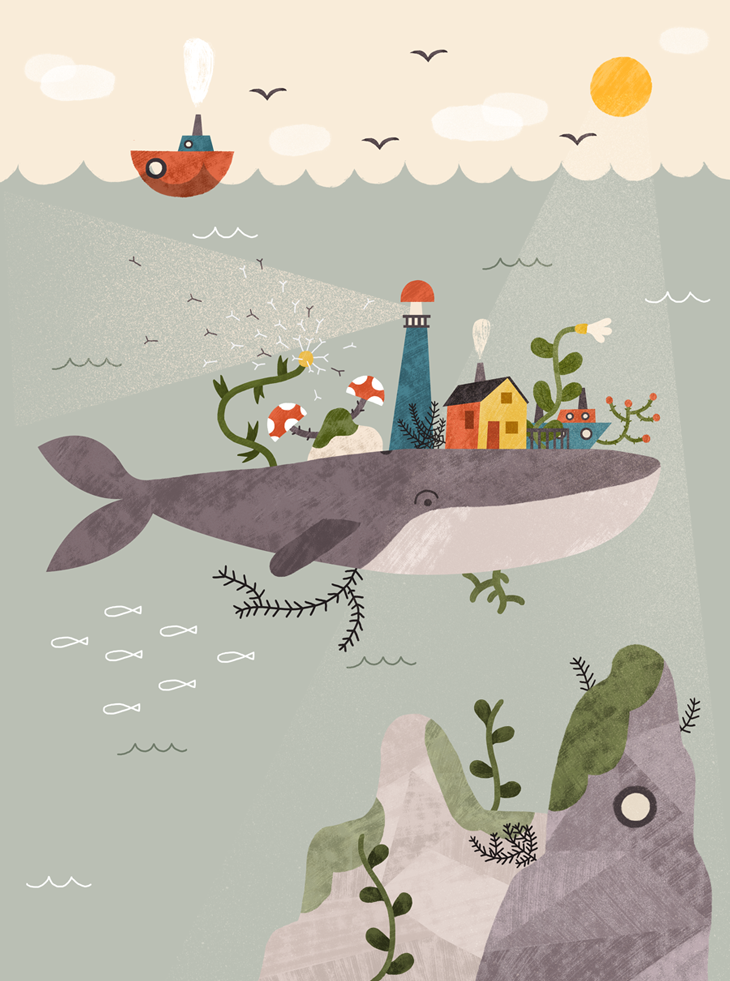 2. Tell us about your aesthetic.
I think my illustrations are cheerful, simple and very colorful.
3. What is your favourite medium and why?
I like to work in a digital way, it's very easy because I can do and undo without much problem, also I like to paint with watercolors and colored pencils.
4. What is your artistic process like?
When I work I see many references, I turn to books and I look a lot in pinterest. I draw everything in my notebook, then I clean it, scan it and finish it in photoshop.
5. Who and/or what inspires your work?
Many things, books, music, food but I think what inspires me most are books and the work of other artists or illustrators.
6. What role does art play in your life? How does it change the way you view the world?
Art is an important part of my life, my grandmother taught me about art, without this I would not have discovered illustration, I think both coexist very close and complement each other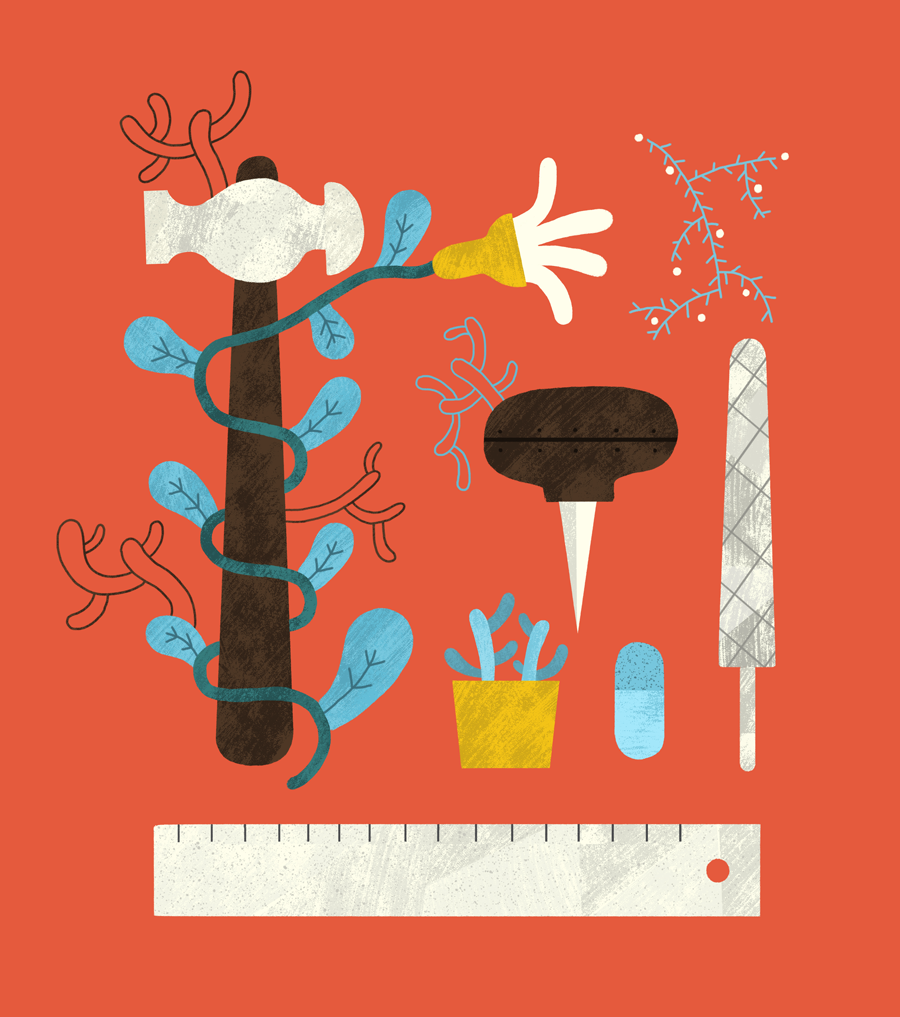 7. Where did you study?
I studied graphic design in Temuco and then I did a master's degree in art direction in Barcelona.
8. Where do you see yourself in five years? Working in an agency?
I worked for many years for agencies and I would not want to go back. In 5 more years I would like to be happy illustrating in my house and making many books
9. What about in ten?
In 10 years!!?? I hope to continue illustrating and living of what I do.
10. What do you hope to achieve with your art?
I would really like to inspire people, especially children. I like to think that people enjoy what I do.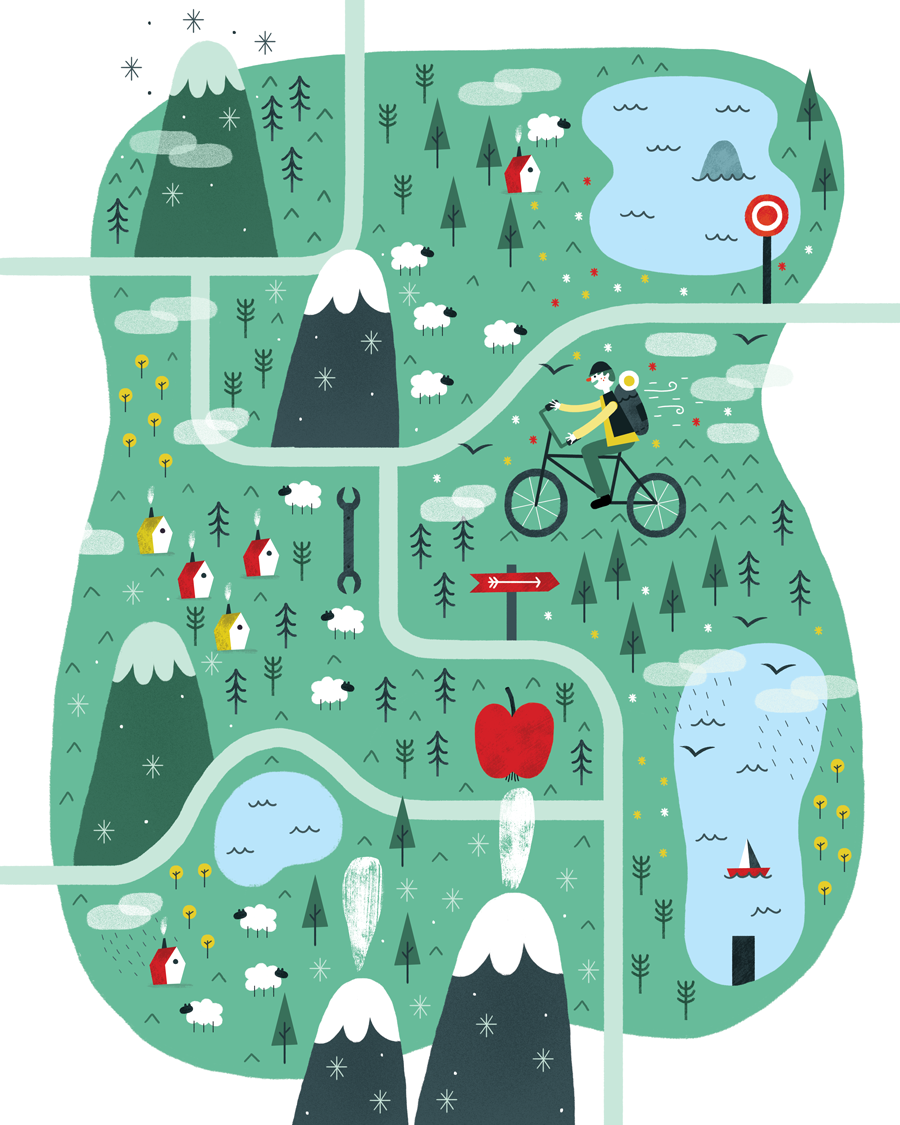 11. Now, tell us a little more about you as a person: what is your favourite food?
I love Food! Pizza, hamburgers, soup, desserts... everything nom nom :-D
12. Favourite book?
My favorite book since I was little is little Red Riding Hood.
13. Favourite genre of music?
I really like indie music, folk and soul
14. What are your hobbies?
Cooking, knitting, cycling.
15. If you weren't an artist, what would you be?
I do not know, maybe a baker, I love making bread :-)