Instagram:
@hollymaguireuk
1. What's your story? Where are you from?
I was born and grew up in Winchester in the south of England. It's a lovely little historic town where a lot of my family still live. I moved to Cardiff to go to university in 2007 and then to Bristol in 2010. I have very recently moved to London which I am loving so far!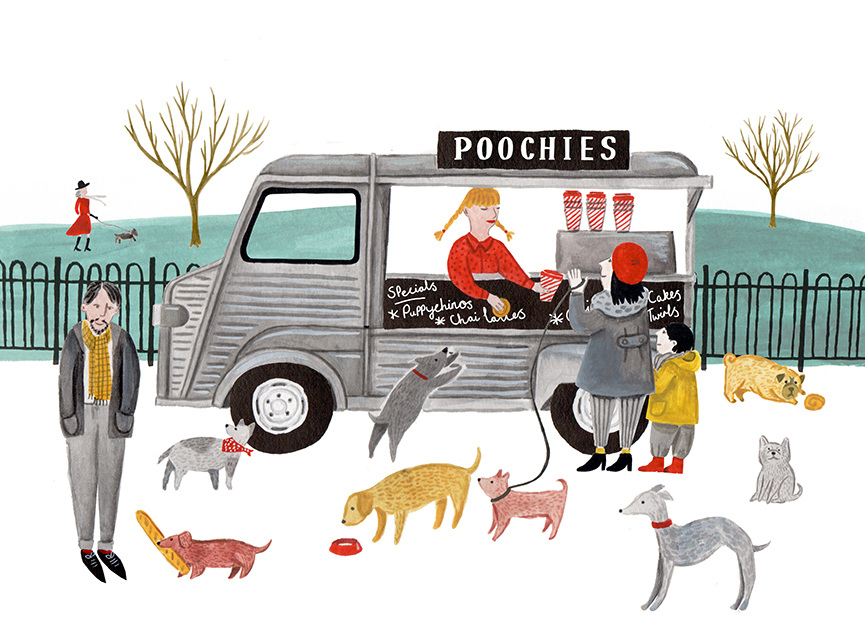 2. Tell us about your aesthetic.
I would describe my aesthetic as bright, painterly and playful. I also use a lot of pattern and detail in my work.
3. What is your favourite medium and why?
All of my Illustrations are hand-painted and I usually use gouache and acryla (A mixture of gouache and acrylic). Though I do use photoshop to edit and clean up images, I've particularly love working by hand. Painting feels very natural to me and it's my favourite way to express myself in my work. I also love working with bright and rich colours and gouache and acryla are both great for that.
4. What is your artistic process like?
My process usually starts with a few pencil sketches on plain printer paper. When I've settled on a particular design I then use a lightbox to paint the Illustration on watercolour paper using the sketch underneath as a rough guide. When I've finished the painting I then scan it and tidy up any smudges or mistakes in photoshop.
5. Who and/or what inspires your work?
I collect my inspiration from all over! I love vintage cookery books, Impressionist painters, Mexican textiles, architecture, Eastern European Design, Fashion, children's books and many more things! Illustrators and I really admire include Carson Ellis, Yelena Brysenkova, Emily Sutton, M.Sasek and William Morris. I am also inspired by the paintings of Rousseau, Matisse, Kahlo, Hockney and Lowry.
6. What role does art play in your life? How does it change the way you view the world?
Art and Design makes me so happy! From the furniture, I buy the food packaging that grabs my eye from the shelf. I love how art can be both beautiful and useful. It certainly makes me see the world in a more positive light!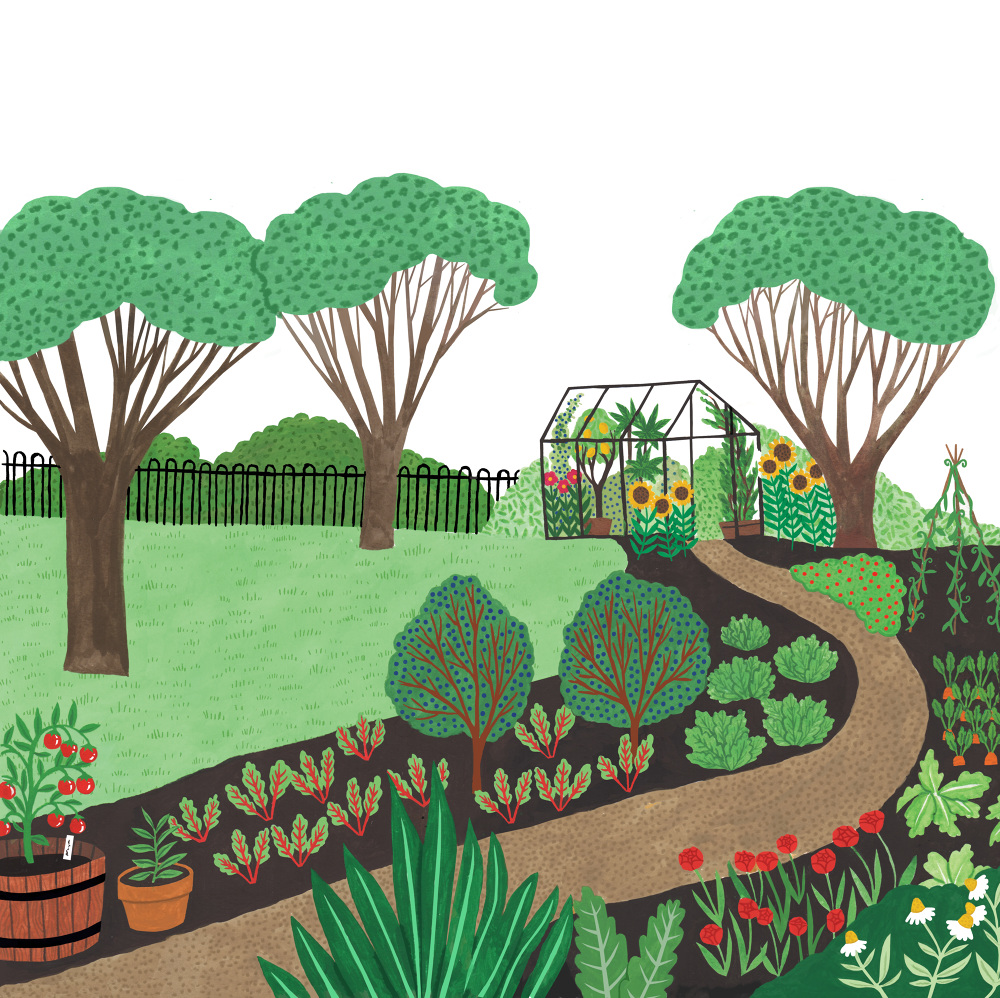 7. Where did you study?
I studied Illustration at Cardiff School of Art and Design and graduated in 2010.
8. Where do you see yourself in five years? Working in an agency?
Hopefully, I'll still be working a freelance Illustrator, with some great jobs under my belt and pieces in my portfolio. I'd particularly love to work on more children's books in the future. I don't currently have an agent but I would definitely consider working with one in the next 5 years.
9. What about in ten?
I struggle to see that far into the future! I guess I would like to be in a stable and successful career that continues to make me happy and push me creatively.
10. What do you hope to achieve with your art?
I really just want to create Illustrations that people can enjoy and that I love making. When I am working on something new I usually think about how it will be used and what it will add to the world. If I can keep making things this way then I will be happy!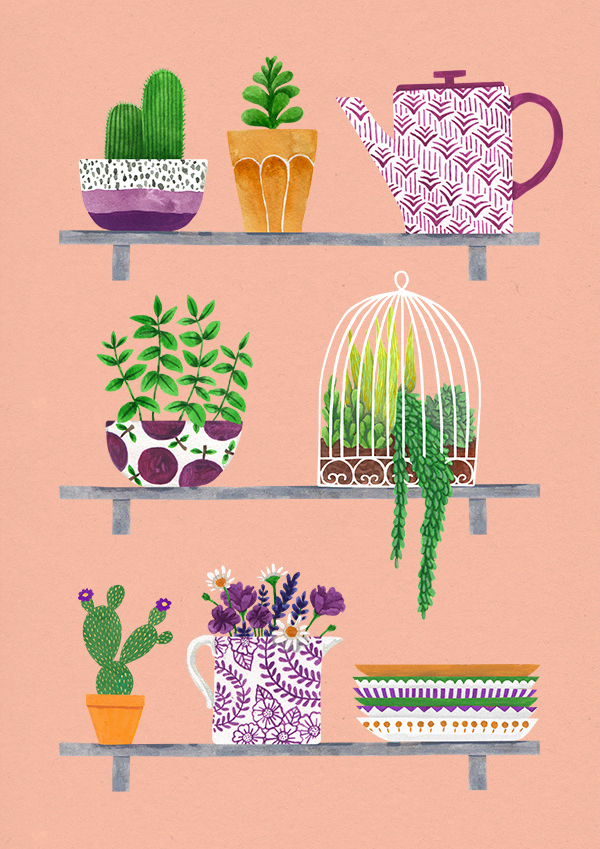 11. Now, tell us a little more about you as a person: what is your favourite food?
I love Mexican food and Tapas!
12. Favourite book?
I really treasure the vintage cookery books I have that belonged to my great grandmother. One of them is a recipe book for rationing during the war. I love leafing through it every now and then, it has a lovely line drawn illustrations.
13. Favourite genre of music?
It really depends on my mood. I'm a big fan of '80s and fun electro music for parties, and I love reggae and folk for when I'm relaxing.
14. What are your hobbies?
I enjoy baking, exploring new cities, collecting food packaging, exhibitions, people/dog watching, street food markets, vintage/charity shopping and running.
15. If you weren't an artist, what would you be?
I've always thought I'd love to be a baker and cake decorator if I wasn't an Illustrator. Not sure how good I would be professionally though as I'm quite clumsy!!