Instagram:
@hollyszczypka
Website:
www.hollysz.pb.design
1. What's your story? Where are you from?
Hello! I'm Holly, an illustrator and designer based in Edinburgh. I love all things communication design: I work across graphic design, motion and illustration. I was born in Krakow, Poland but I've moved around all my life; from England to Hong Kong. I've now been in Scotland for 10 years.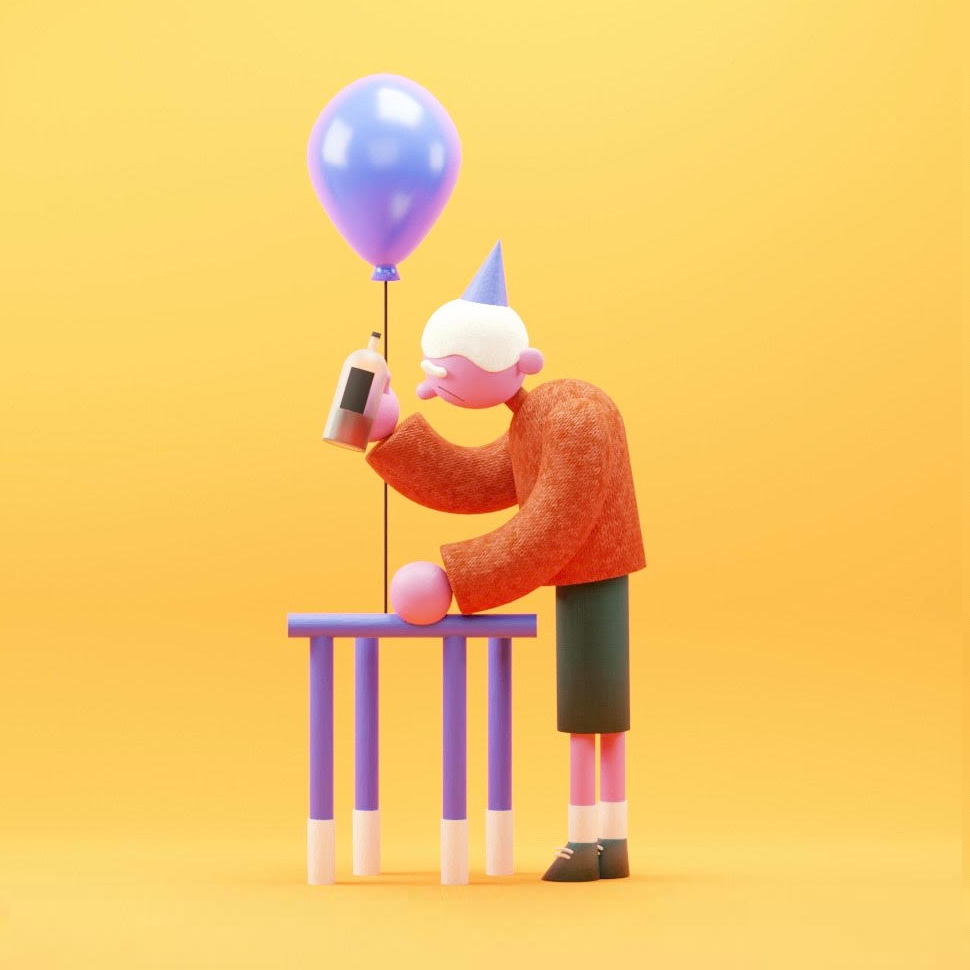 2. Tell us about your aesthetic.
I feel like my aesthetic is constantly changing- I love to experiment and try new techniques. One thing that seems to stay consistent is my love for bright, playful colours and geometric shapes. You'll find a lot of pink and smiley faces where I can get away with them! I'm drawn to cheerful things and hope my work conveys and sense of joy.
3. What is your favourite medium and why?
My favourite medium is currently 3D. I've started using Blender this year, after being intimidated for a long time. It's been surprisingly fun to learn the ropes, and it's not been as difficult as I feared. I love the ability to create a whole host of different materials and finishes to my work in 3D. It feels like the possibilities are endless.
4. What is your artistic process like?
My artistic process depends on the project, but regardless of the medium I usually try to follow three main steps: 1) research 2) exploration 3) execution. I try and figure out what the aim of the project is in the research phase, building mood boards and defining the direction. I then create sketches and different colour variations before moving on to the execution.
5. Who and/or what inspires your work?
There are so many artists that inspire my work! I'm really interested in artists working with physical mediums, like stop motion, especially to help guide my 3d work to be as tactile as possible. I think Johnny Kelly is great. I also love the minimal, geometric 2d work of Judit Zengovari and illo.tv. Outside of other artists, I get a lot of inspiration from things that happen in my life, the places I go and the different colour combinations I see in real life.
6. What role does art play in your life? How does it change the way you view the world?
Art has always been a huge part of my life, It's a great source of self-expression and I've found it a great way to meet people from around the world. Learning how to draw has also taught me a lot of skills: Experimentation, taking feedback and perseverance. I use those skills in every aspect of my life.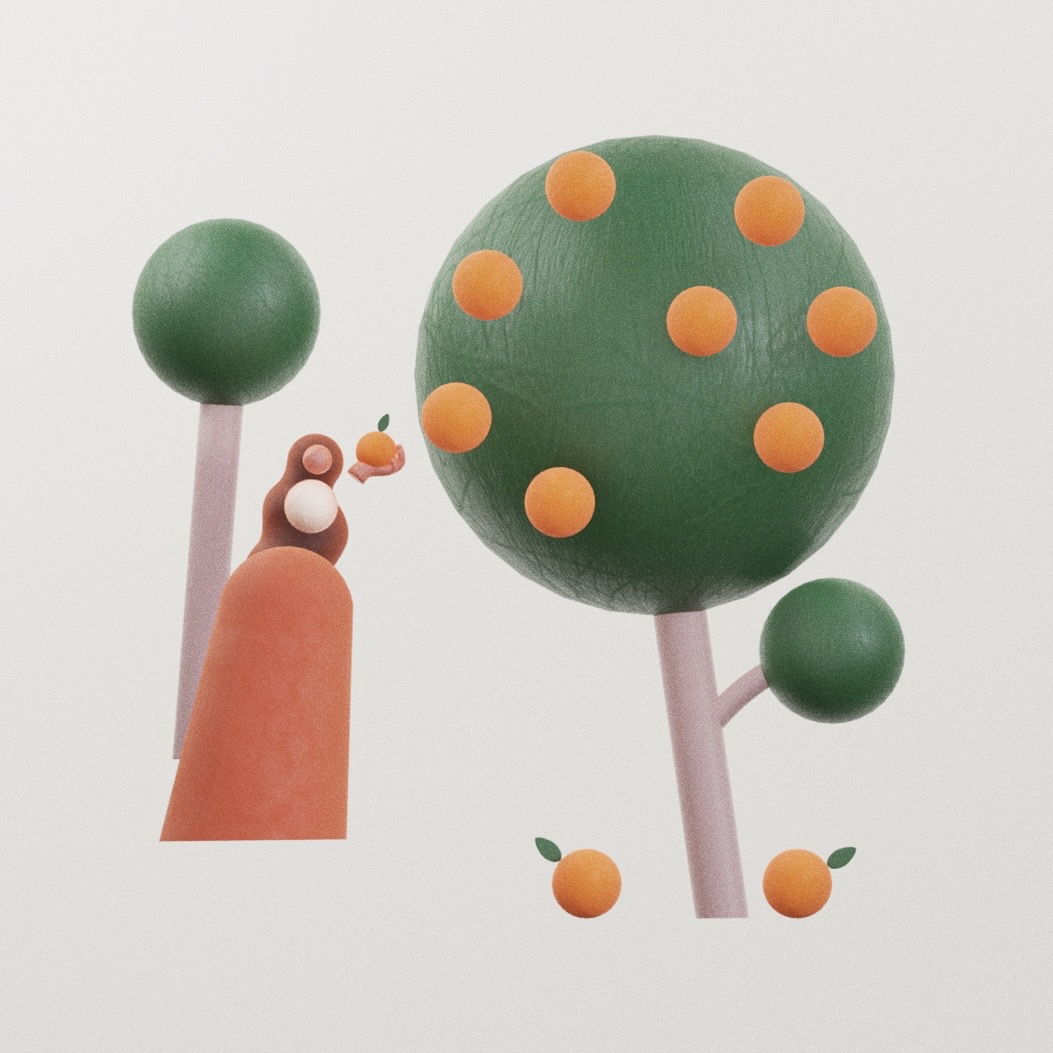 7. Where did you study?
I studied Animation at DJCAD, in Dundee.
8. Where do you see yourself in five years?
That's a tough question! I think I've tried to stop planning since the pandemic. I think it's more fun to take things a day at a time and be receptive to the opportunities that come to you. I'm a very different person from who I was at 20 so it's hard to see where I'll be at 30.
9. What about in ten?
Same answer (but maybe with a cat.)
10. What do you hope to achieve with your art?
I want to keep evolving as an artist and trying new things. If I can make work I like, other people like and that can pay the bills, I think I'll be doing ok!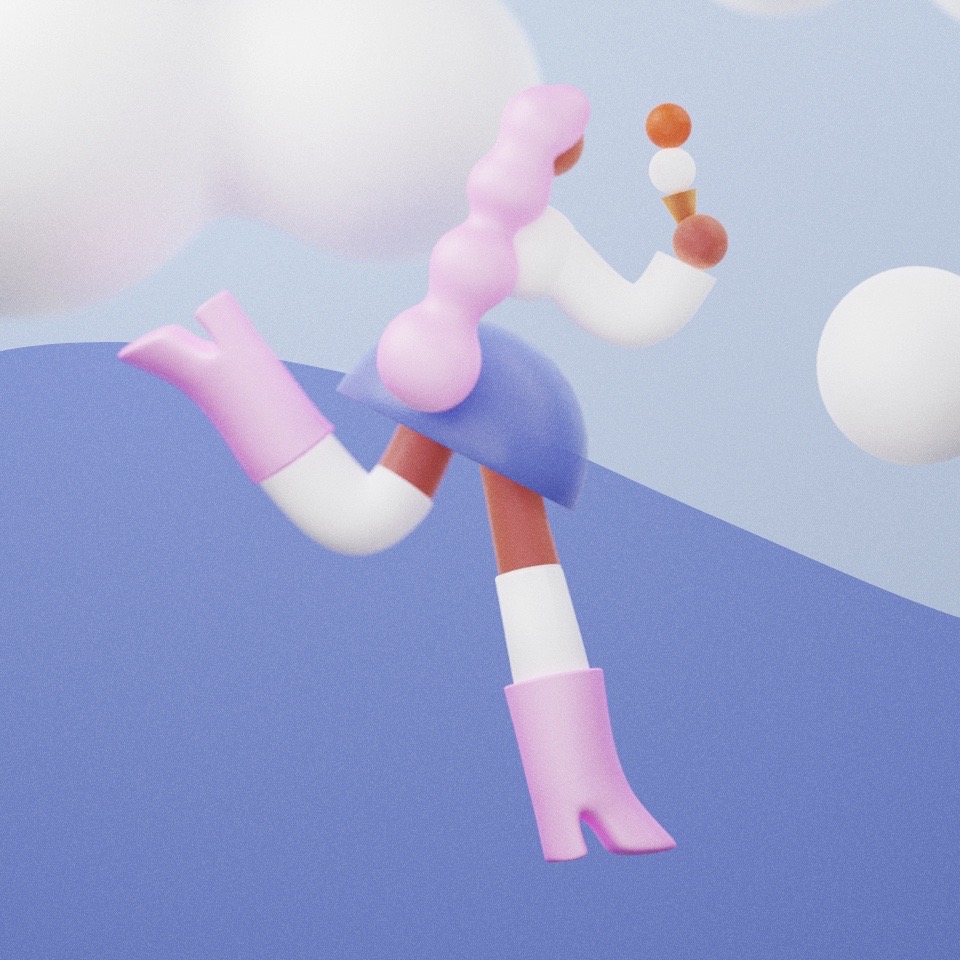 11. Now, tell us a little more about you as a person: what is your favourite food?
I'm a little bit obsessed with vegan doughnuts. I've ranked my favourite from across the UK- number one is a tie between Crosstown and Considerit.
12. Favourite book?
Another tough one, I read Range by David Epstein this year. It really changed the way I think about things- so I'll say that.
13. Favourite genre of music?
Is Taylor Swift a genre?
14. What are your hobbies?
Outside of making stuff, I like running, board games and podcasts.
15. If you weren't an artist, what would you be?
I really like making PowerPoint presentations, so probably something corporate.