Instagram:
@hone.ar
1. What's your story? Where are you from?
I am a 24 y.o. filmmaker and travel photographer currently based in the UK, and I was born and raised in Vigo, Spain.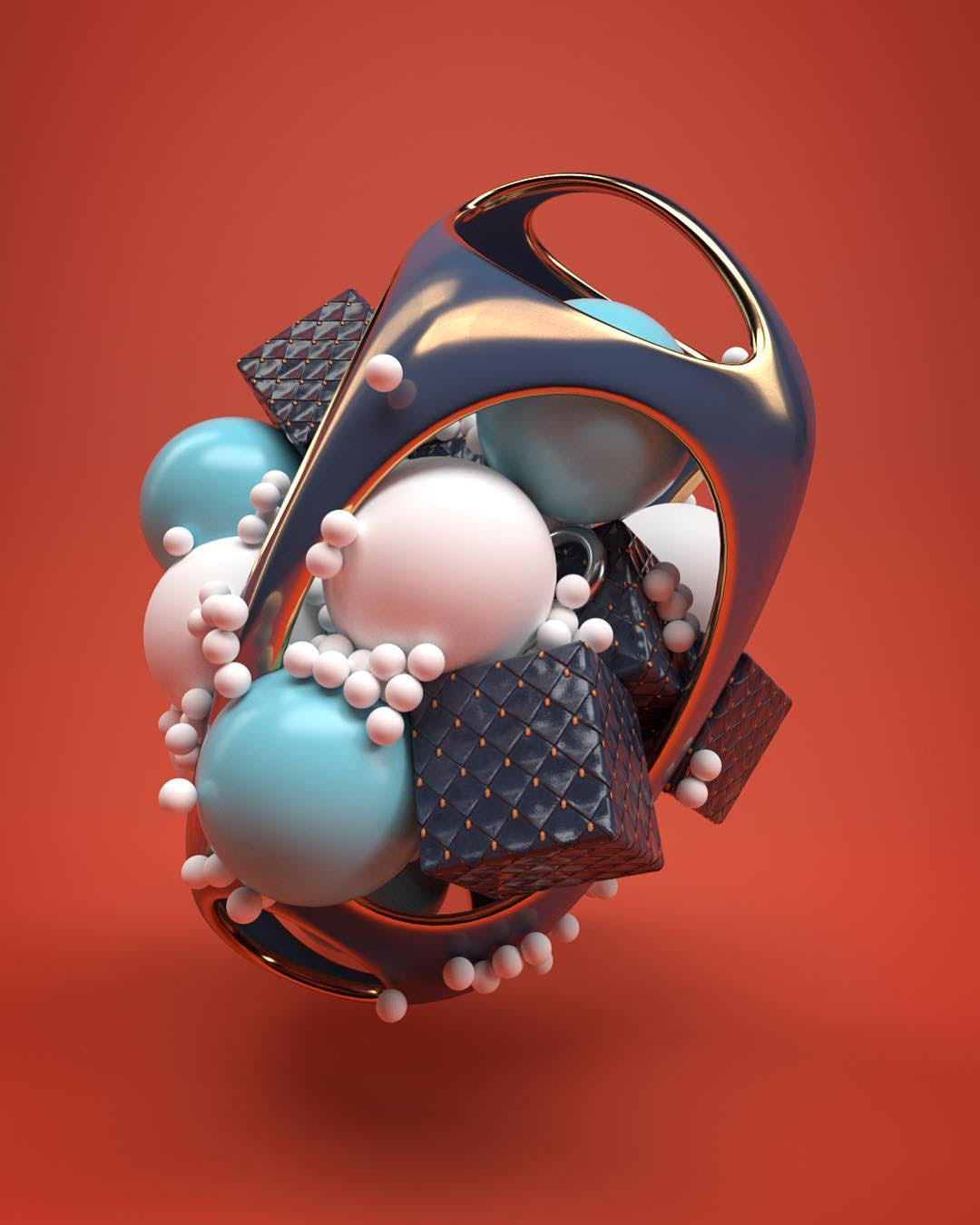 2. Tell us about your aesthetic.
A lot of people say what I make looks like candy! Mostly it revolves around formations made off of basic shapes. It sounds simple, but the amount of play you get with that is immense.
3. What is your favourite medium and why?
I have to say digital! Whether it's with film, photography or 3D I've always done most of my work in front of a computer screen – It's where I'm most comfortable at. I've certainly tried sculpture and oil painting before but trust me when I say you don't want to see my creations there.
4. What is your artistic process like?
I 'just' do it. I spent so much time struggling to come up with an inspiration, a reason, a meaning to the work I create that I felt stuck. Then I thought "let's just do anything", and I turned on my computer and came up with the ugliest piece of work. And I posted it. It felt satisfying because even if it was bad, I was still doing something, and following through. The next time I sat down, I pushed myself a little more, and it wasn't so ugly this time. Little by little I got to be more critical with myself and move further the line of when I consider a work to be "done", all the while still forcing myself to put out work consistently. Nowadays the backlog of ideas and techniques I want to try out is so big, that I can comfortably sit down and just play around until I find something I like. I look for interesting compositions and shapes, always implementing techniques that require me to learn a little bit more. I fine tune it and then start adding textures, colors, and lighting. I've recently started delving into animated loops, but that's a whole other world of things.
5. Who and/or what inspires your work?
I feel like my mood influences a lot of my work. Sometimes I have better days and my work is all bright and colorful, and some days I'm in a mood and it's all just muted colors and a generally dark tone. Other times I just think of a memory, or a person, or a feeling, and try to translate that into shapes, colors and textures in my own way. As for other artists, I'm forever in love with the work of Peter Tarka and Yuri Shwedoff. I remember when I first started making 3D art I was constantly looking at Filip Hodas's art.
6. What role does art play in your life? How does it change the way you view the world?
Since my works consists of basic shapes, color palettes and textures, I'd say my eyes are constantly open, in a way. I find that I'm very likely to notice patters and textures in objects and places that I otherwise would ignore, or see combinations of colors and think "that'd look really cool" and then come back home and implement it. Aside from that, I make a living off of photography and film, so being on the constant look out for interesting views, angles and moments is just a part of my life.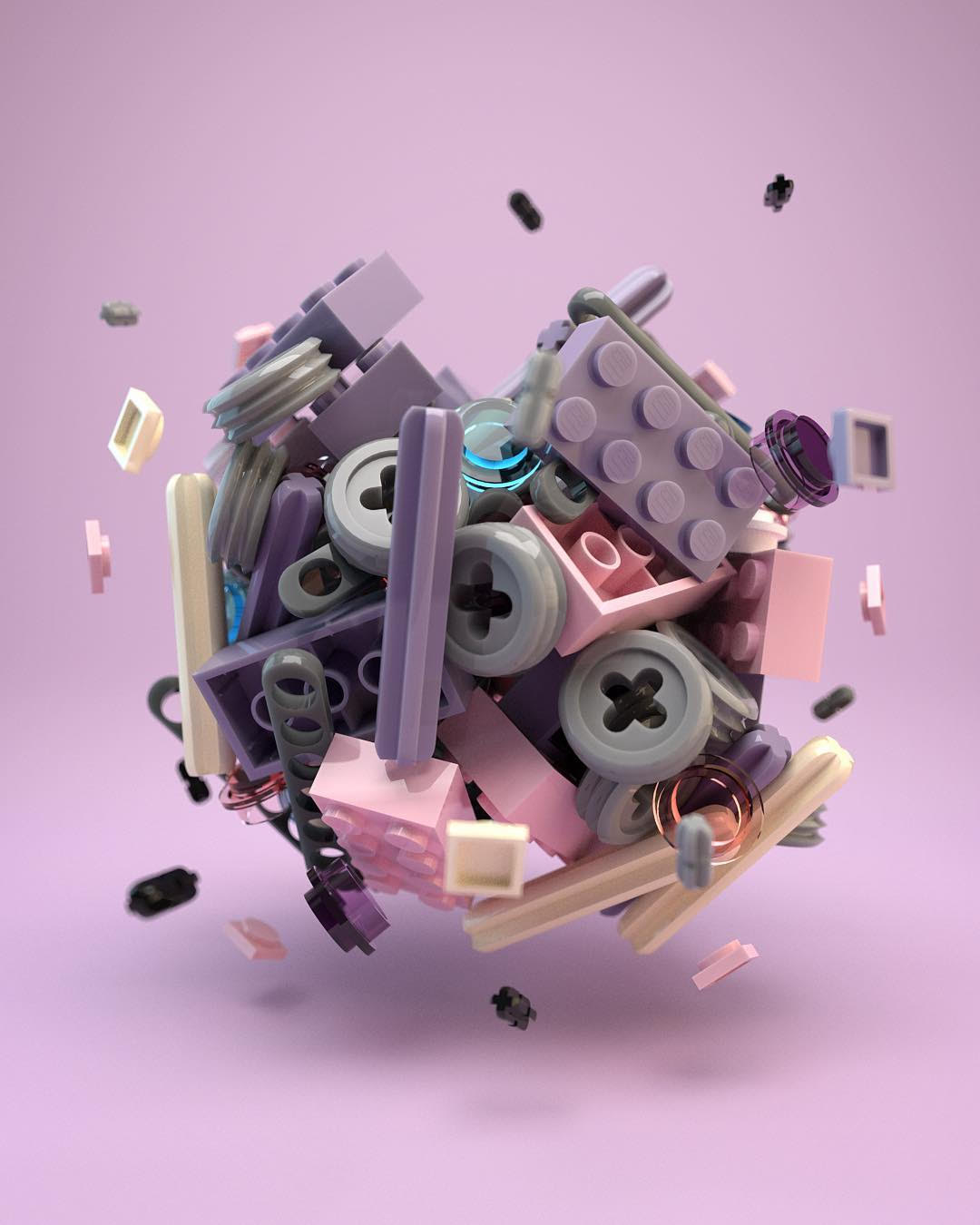 7. Where did you study?
I studied High School in UWC in India. I then went to Ringling College of Art + Design for a major in film and minor in photography. All of what I know about 3D is from asking for friends' help and watching videos on the internet.
8. Where do you see yourself in five years?
I am constantly on the move, and I really hate making long-term plans in advance, so I don't know where I will be in five years. But I know where I want to have been. The more I travel, the more I realize how little we all know about the people who we share the planet with. I want to help bridge this gap of knowledge by telling stories and encouraging people to travel more.
9. What about in ten?
I want to make more, and better. Always! I'm learning things from here and there and one day I just want to take all of my knowledge and work on Video games. I've always found them to be a safe space to explore a variety of topics and interesting ideas that can teach you a lot. They are often (nowadays less and less) overlooked or thought of as silly, but the potential for telling stories is enormous. Have you played Journey?
10. What do you hope to achieve with your art?
With my 3D, I want people to get inspired! I remember constantly seeing art that would push me to want to make things myself. Without that, I would have probably never tried out, and all the work –in film, photo and 3d– I've made now means so much of who I am, that I owe a great deal to all those other artists that once inspired me. If I can do that for even one person, I feel like it's already been worth it!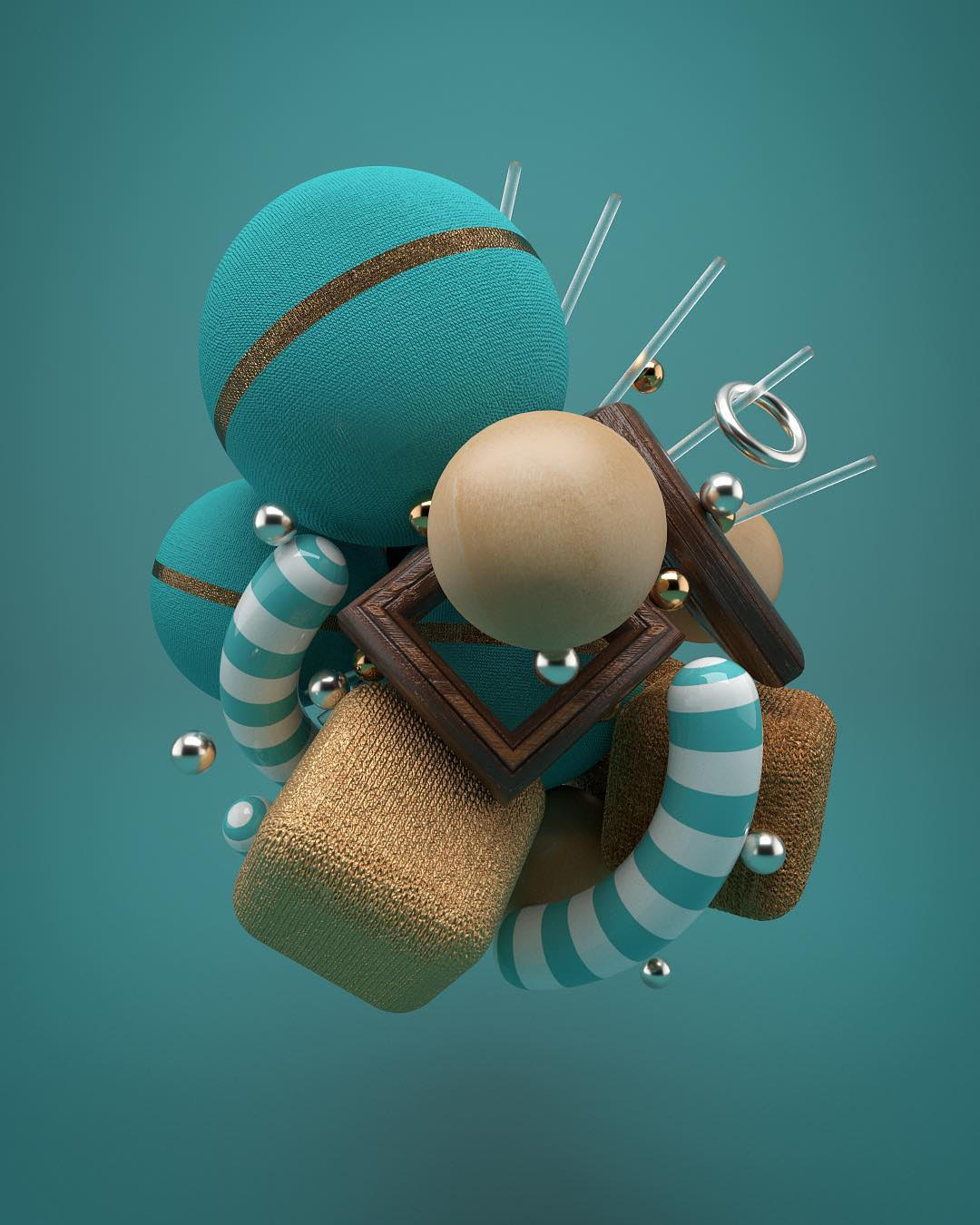 11. Now, tell us a little more about you as a person: what is your favourite food?
Eating solo pasta for the first three minutes after it's been cooked on a pot with very salty water can bring me to tears of joy. Then I'll add the sauce, and cheese and etc, but it's never the same.
12. Favourite book?
The 13 and a half lives of Captain Bluebear, for sure. I think I owe Walter Moers a good part of fostering my imagination when I was a kid. This book is amazing.
13. Favourite genre of music?
I'll listen to anything depending on the mood I'm in. I have a huge library of music that I keep neatly organized. If I had to choose a genre I'd say that post-rock (Explosions in the Sky) never gets old for me. I got to see them live last year and I love them even more since.
14. What are your hobbies?
3D is my hobby! I travel and take photographs/video as a job, so when I come home from work I like to hop in and do something in the tranquility of my space and with good music, all by myself.
15. If you weren't an artist, what would you be?
Studying arts was a last-minute decision right before I applied to college. I always intended of doing something in the field of biology. I think I would have probably ended up working with animals in one way or another, maybe keeping photography as a side hobby.