Instagram:
@huihuihuiart
Behance :
www.behance.net/hyangd4e7
Website:
hyang.myportfolio.com
1. What's your story? Where are you from?
Hi, I am Hui Yang, I was born and raised in Dalian, a beautiful seaside city in northeast China. I love drawing and design and enjoy making people laugh with my works. My goal is always trying to make things more interesting. Now I am an MFA student majoring in Illustration Practice at the Maryland Institute College of Art.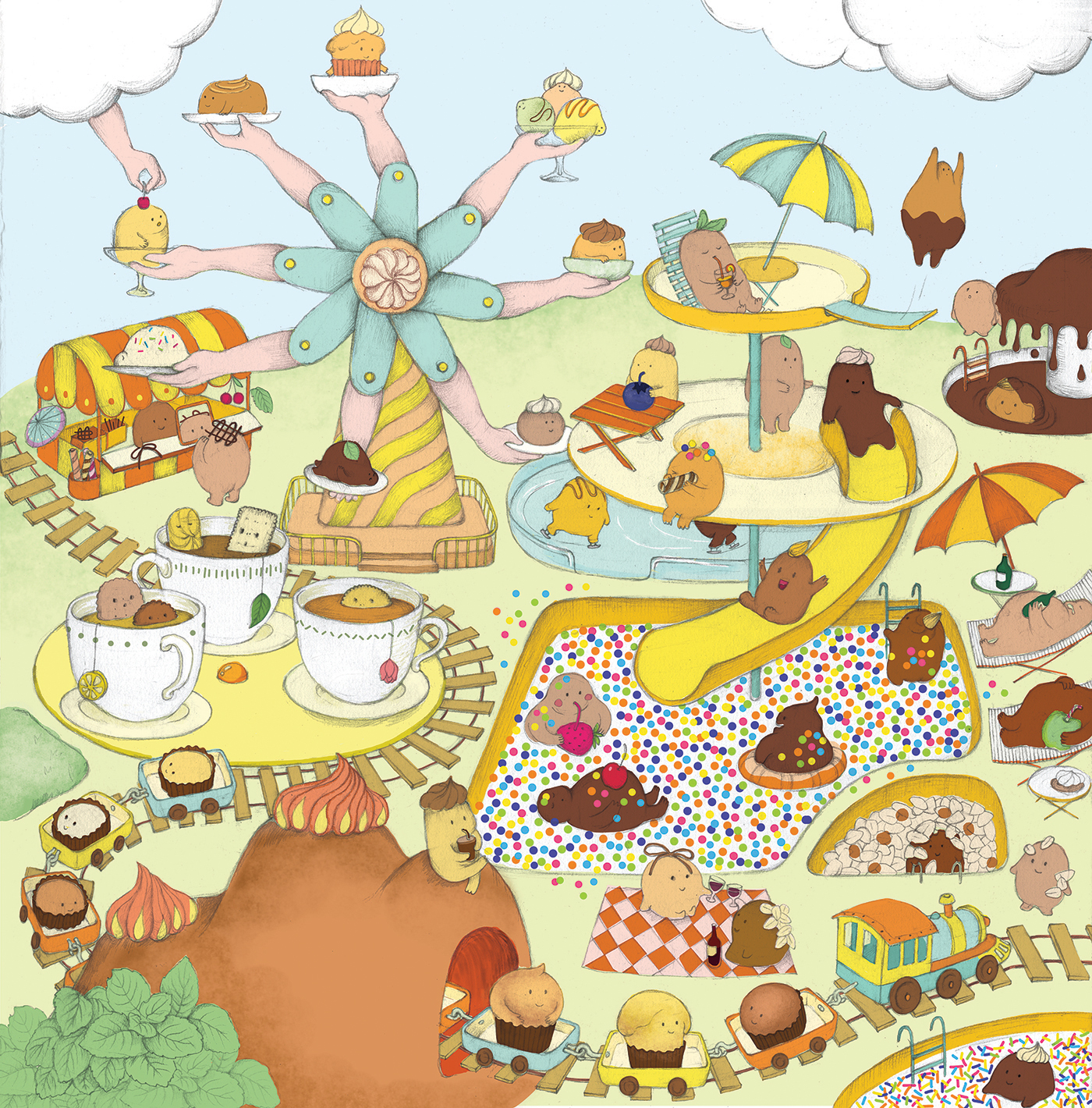 2. Tell us about your aesthetic.
I have loved fashion design since I was very young, so I am always inspired by fashion trends and styles. Those vivid colors and interesting or elegant details inspire my illustration and visual design, I also enjoy designing clothes and jewelry for myself. In addition, the inner world of people is what I am always curious about. Graphic designer was my job before graduate school, this experience also influenced my creative process and illustration style. Currently I am quite interested in children's books, making gifs and coding, which expands the possibilities of my art. I will keep exploring different visual voices that I can use.
3. What is your favorite medium and why?
I like digital painting because it is easy to modify and it allows me to compare the same composition with different color panels. But I am also very interested in combining digital painting with traditional media such as pencil, oil pastels, collage, watercolor and acrylic to enrich my illustration style.
4. What is your artistic process like?
Usually I get inspiration from whimsy and funny ideas about my life. Most of time I like to start with rough sketches, but I also like randomly playing around with colors, shapes and textures in Adobe Illustrator or Photoshop to see what I can come up with. For school projects, I always start with sketches and critiques. Brainstorming is always a good way to generate great ideas. I take feedback from others to improve my project and keep the project making sense for myself. Trying new things and continually challenging myself while doing school projects can be really helpful.
5. Who and/or what inspires your work?
Fashion, delicate food, daily life, whimsy and funny ideas in daily life all inspire my work. I'm interested in people's gesture and lifestyle too. In addition to that, I really like Ugo Gattoni's illustration, because I enjoy his imaginative and playful details as well as the interesting spaces and delicate shapes in his works.
6. What role does art play in your life? How does it change the way you view the world?
Art plays a huge part in my life. It is my hobby, my habit and my job. I use art to express myself, record my life, communicate with others and make friends. When something funny happens, I always think about how I can translate it to my art.
7. Where did you study?
I studied printmaking at the China Academy of Art from 2010 to 2014. Now I am an MFA Illustration major at the Maryland Institute College of Art.
8. Where do you see yourself in five years? Working in an agency?
I want to be a freelance illustrator as well as an art teacher, making children's book, editorial design and some interesting illustration projects.
9. What about in ten?
It is hard to say, maybe I will try to be an art director.
10. What do you hope to achieve with your art?
I want to make my audience laugh and make them feel happy about living in this world. I want to make things intelligently beautiful and playful, and I always try to make my artworks have interesting interactions with people.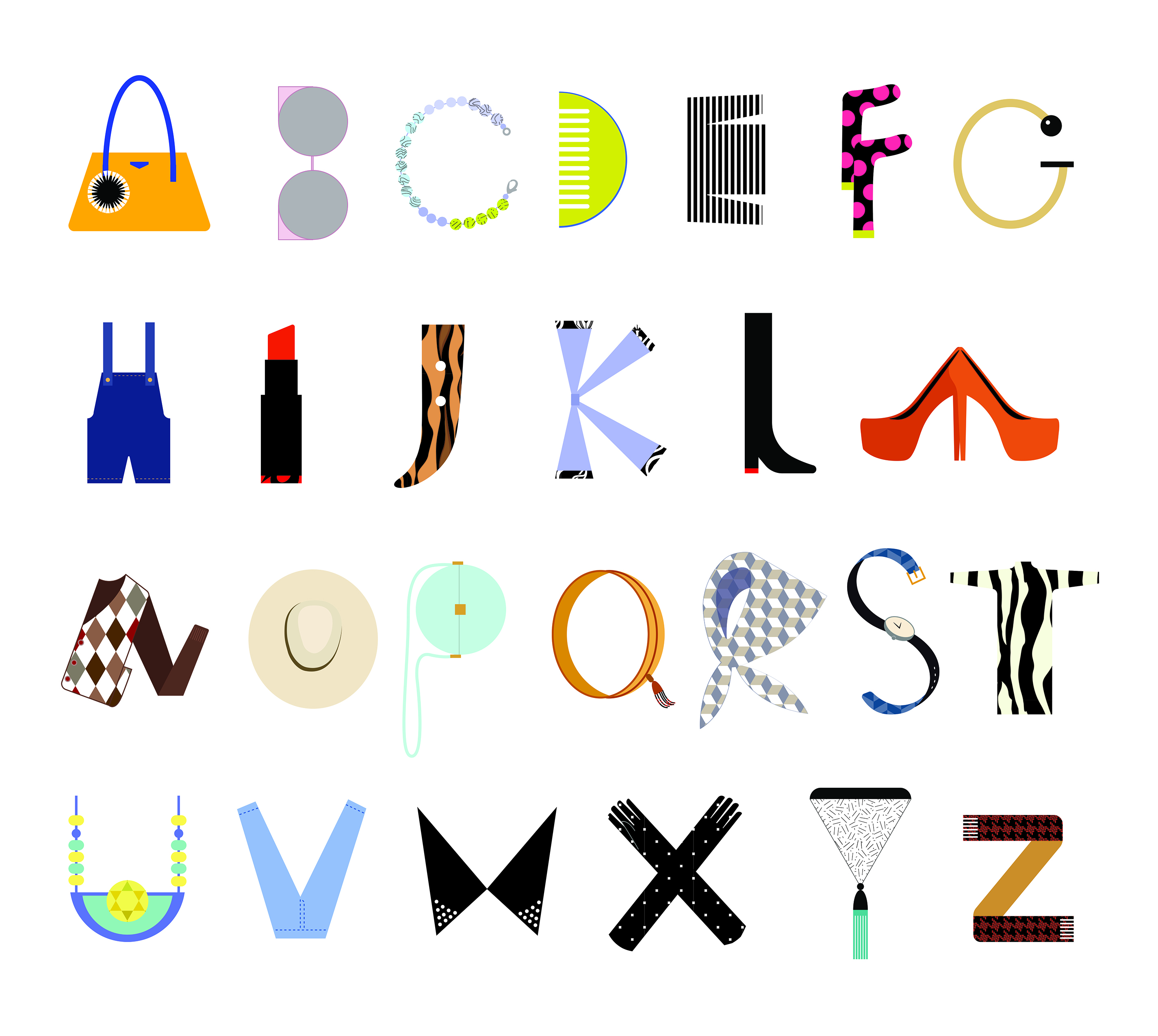 11. Now, tell us a little more about you as a person: what is your favorite food?
I am a foodie. Chinese food is my favorite kind of cuisine. I also love French desserts.
12. Favorite book?
Currently my favorite book is Love, an Index by Rebecca Lindenberg. It is a collection of poems, which gives me new inspiration about writing and illustration.
13. Favorite genre of music?
Country music and folk music.
14. What are your hobbies?
I like making handy crafts, Yoga, cooking, shopping, cartoons and traveling.
15. If you weren't an artist, what would you be?
A fashion shop owner, I guess.