Instagram:
@huinii
1. What's your story? Where are you from?
Hello! My name is Whitney. I was born and raised in Georgia. I currently live in the suburbs of Atlanta with my little dog, Peanut. It's the kind of place where families leave their doors unlocked and strangers wave to each other on the street. I've been drawing since I was a child, and now I'm only a few months away from graduating with an art degree from the Savannah College of Art and Design. Even though I was always drawing, I didn't seriously consider a career in it until much later. I knew I really enjoyed art and I was decent at it, but it just seemed like a lifelong hobby! I'm very happy and thankful to be here.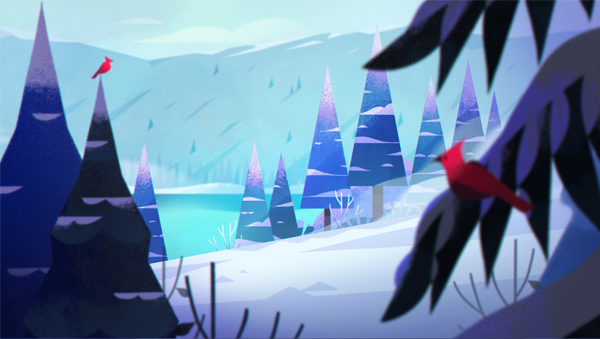 2. Tell us about your aesthetic.
I don't really have an aesthetic! I find many different styles charming and my own style changes so frequently that it's hard to nail down what it is. I hate to be defined by only one look. Though, I typically like to make colorful pieces, work that has energy and a nice mood.
3. What is your favourite medium and why?
My favorite medium is traditional: pencil, paper, pastel. I attribute a lot of the skills I have now to the period in time when I only drew with pencil on paper. Its a much more satisfying experience than drawing digitally.
4. What is your artistic process like?
A wonderful mess! Usually, it starts with a seed of an idea that I have to nurture for a while. If the idea isn't solid, then the drawing won't be. I sketch until I find a decent composition, before diving into colors.
5. Who and/or what inspires your work?
God, family, friends, life. Hardship and overcoming hardship. I'm inspired by many, many things, but I'm often drawn to melancholy or pain. The things that make us uncomfortable and urge us to change.
6. What role does art play in your life? How does it change the way you view the world?
Art used to be EVERYTHING to me in the past, but now its just another aspect of my life. I have a great appreciation for it, but I'm learning not to place my own value on my ability to create art. It can really consume you, especially when art is your career. Though, one of the best things that I've gleaned from art/art education is being able to watch movies with a more trained eye. I definitely appreciate colors in the natural world and that can inspire me!
7. Where did you study?
I am currently acquiring my bachelor's at SCAD. Shoutout to the Bees!
8. Where do you see yourself in five years?
In five years, I hope to see myself with much more confidence, wisdom, hopefully having accomplished a few key goals and enjoying life. Perhaps with a canine companion by my side.
9. What about in ten?
...alive and well!
10. What do you hope to achieve with your art?
I hope my art has a positive impact on other people. Art really is a powerful tool that can be wielded to produce meaningful thoughts and provoke ideas. In the near future, I want to create a greater focus on working on projects that really matter to me, ones that will have that power to educate others or highlight an important topic. I'd really like to create short films one day that address, for example, immigrant stories, family stories, coming of age stories, complicated emotions that can be expressed beautifully on a screen.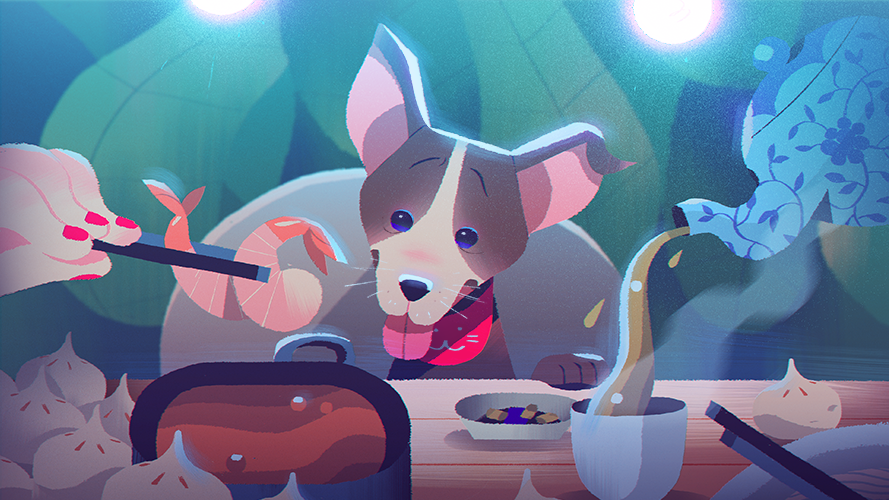 11. Now, tell us a little more about you as a person: what is your favourite food?
My least favorite food is olives...my favorite is everything else.
12. Favourite book?
One of my favorite books is "Dragonkeeper". It's an epic story about a girl who befriends a dragon. I cried, I laughed, I loved.
13. Favourite genre of music?
I've been listening to a lot of oldies lately, like the Jackson 5. I like upbeat songs.
14. What are your hobbies?
Cooking...and meal prep has been a big thing with me and my sister recently. Fashion is also an expensive hobby that I've been indulging in. I like soft outdoor activities like walks and hikes. I've also been thinking about taking different classes downtown, like improv or creative writing.
15. If you weren't an artist, what would you be?
Sometimes I dream of becoming a chef or a nomadic writer. It just sounds so romantic! I'm not very good at either, but it's nice to dream.