Instagram:
@hullojackie
Twitter:
@hullojackie
Tumblr:
hullojackie.tumblr.com
Website:
www.jackieferrentino.com
1. What's your story? Where are you from?
I was born and raised in New Jersey, and I now live in sunny Brooklyn, NY where I work as a freelance illustrator. I also work part-time at Nautilus Magazine as their Staff Illustrator and Graphics Editor. I primarily illustrate for editorial clients, but I'm open to any project as long as it's interesting. I've made illustrations for clients such as TIME Magazine, NPR, Mother Jones, Frederator Studios, Family Circle, PLANSPONSOR, and TED. I'm also left-handed and went to space camp for three summers of my youth.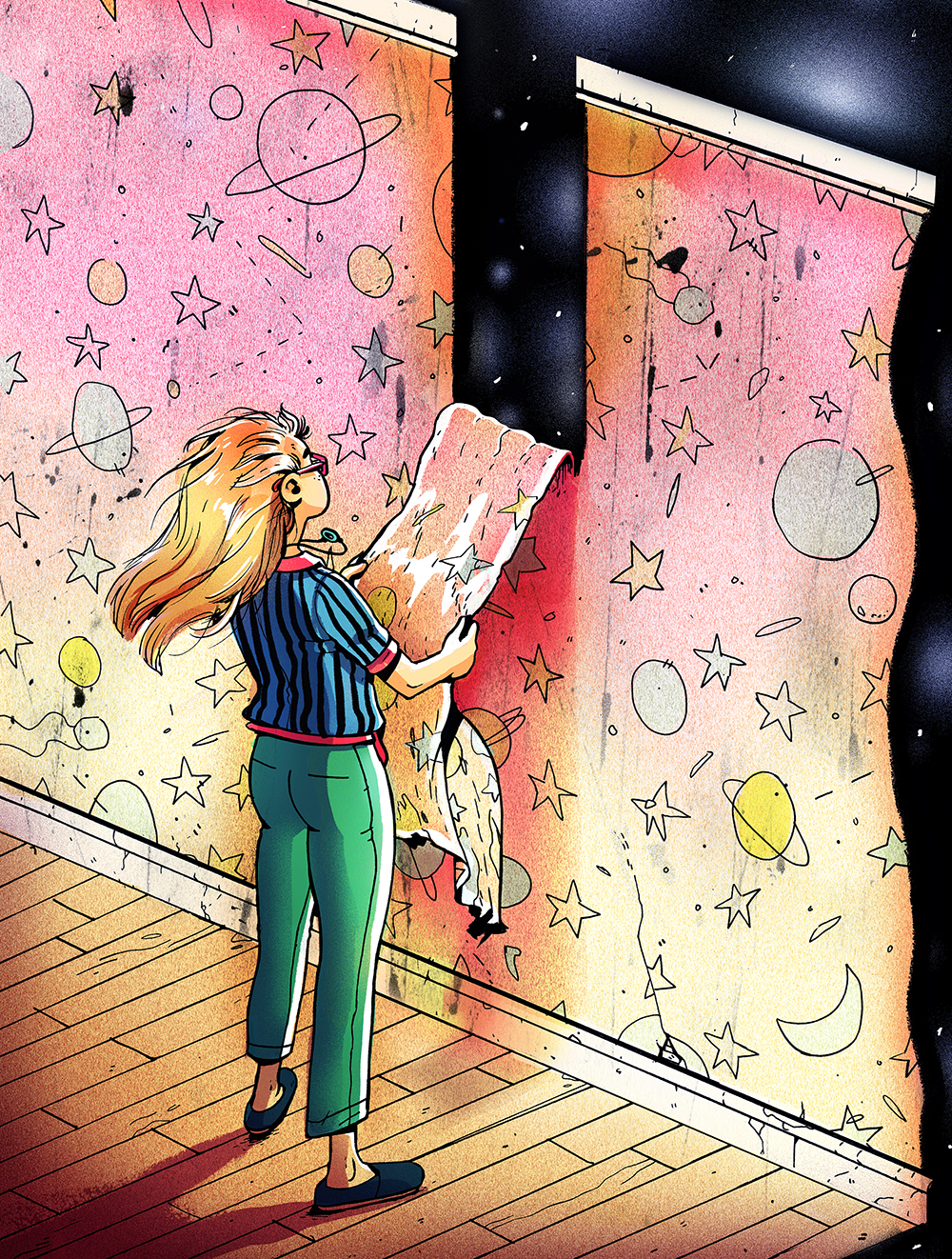 2. Tell us about your aesthetic.
A lot of my work is figurative, cute, textural, cartoony, detailed, surreal and has a retro vibe. I like to be flexible though, so if the piece calls for it, I like to try out different qualities and moods.
3. What is your favourite medium and why?
I have most experience and comfort with using technical pens and coloring my drawings digitally. Although I also love to play with other messier mediums, like gouache, using ink and digital for client work fulfills my artistic needs and keeps the inherently chaotic process of art-making convenient and straightforward.
4. What is your artistic process like?
First I do sketches in Photoshop, and once I know what idea I'm going to use I trace my sketch onto Bristol paper with pencil. From there, I make my final drawing with Micron pens. Once my drawing is complete, I scan it back in the computer and use Photoshop to clean up the lines and add color and texture.
5. Who and/or what inspires your work?
Anime and Manga, diagrams, nature, 8-bit video games, graphic design, exploring new places, antiques, classic cartoons, street fashion, all kinds of kitsch, photography, golden age illustrators and alternative comics. Also, reflecting on my past and meaningful personal experiences provide a wealth of emotion for me to draw on for personal work. And of course, lots of contemporary illustrators and my friends-- who are mostly illustrators, artists, and designers too. I'm lucky to live in a place where I have a creative community, and I can interact with some of my favorite artists on a regular basis.
6. What role does art play in your life? How does it change the way you view the world?
Since I was a little kid, all I've wanted to do was to be an artist (here is proof). It sounds cheesy, but art has given my entire life shape and meaning and has given me a clear continuity between my past and present self.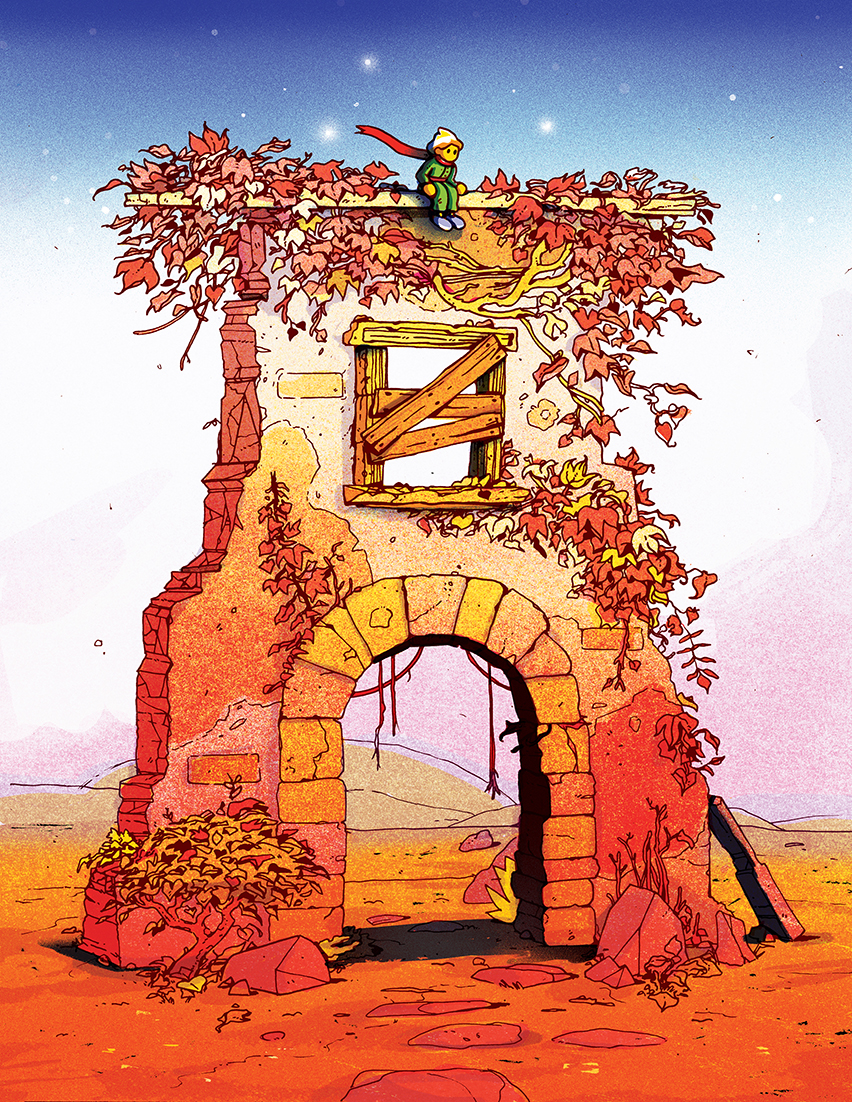 7. Where did you study?
I studied illustration at the Rhode Island School of Design(RISD) and graduated in 2015
8. Where do you see yourself in five years? Working in an agency?
I want to be doing similar things in my freelance career but just bigger and better. There are lots of editorial clients I still want to illustrate for, so I hope to get the chance to draw for quite a few of them in five years. I'm also interested in doing more work for other industries, like in publishing and animation, experimenting with risograph printing and with virtual reality, as well as making more comics and selling my own merchandise. It would also be nice to have a studio alongside some of my friends. Most importantly though, I want to use my work that helps causes I'm passionate about like combating climate change.
9. What about in ten?
It's difficult to think so far ahead in the future, but if I learn how to keep a houseplant alive successfully, I will consider my life a success. Oh and if I've published a book or made my own video game by then, that would also be pretty cool.
10. What do you hope to achieve with your art?
I want to be the best I possibly can at my craft. And it seems cliche, but I want to make art that that leaves the world a slightly better place and that inspires others to do their best.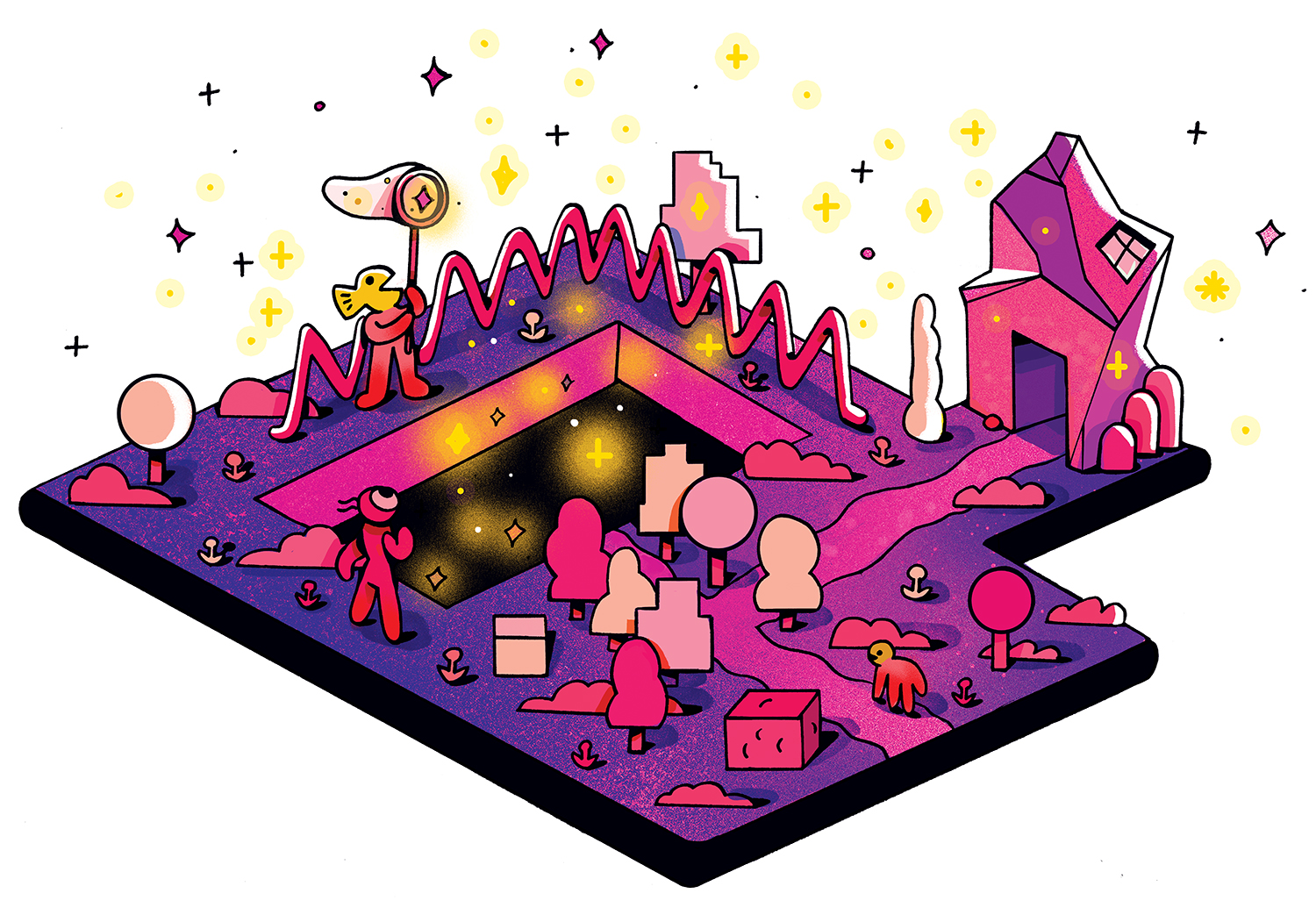 11. Now, tell us a little more about you as a person: what is your favourite food?
Roasted Brussels sprouts, no contest.
12. Favourite book?
Meditations by Marcus Aurelius
13. Favourite genre of music?
I have pretty varied musical tastes. Recently though, I've been listening to Childish Gambino's "Awaken, My Love!" on repeat.
14. What are your hobbies?
Reading, walking around the city, exercising, spending time with friends, watching cartoons, listening to podcasts, doing headstands and eating at diners.
15. If you weren't an artist, what would you be?
Probably a psychologist or a fiction writer. Maybe both.