Instagram:
@human_gabriel
1. What's your story? Where are you from?
(b. 1996) I am Gabriel Guzman (Human), I am an illustrator and artist born, raised and established in Mexico City. Living in the capital has allowed me to have an approach with art and with everything that is being created in this country. I work on different projects involving mural, painting, digital illustration, and design as my main tools while continuing in a search to expand the techniques I use. I got involved in the world of illustration for different circumstances since I was a child I was not particularly interested in drawing or art, but until my years in high school where I started to be more of a spectator and a consumer. This led me to study design and from there I found an interest in illustration, until now which is really the only thing that interests me and I like to do.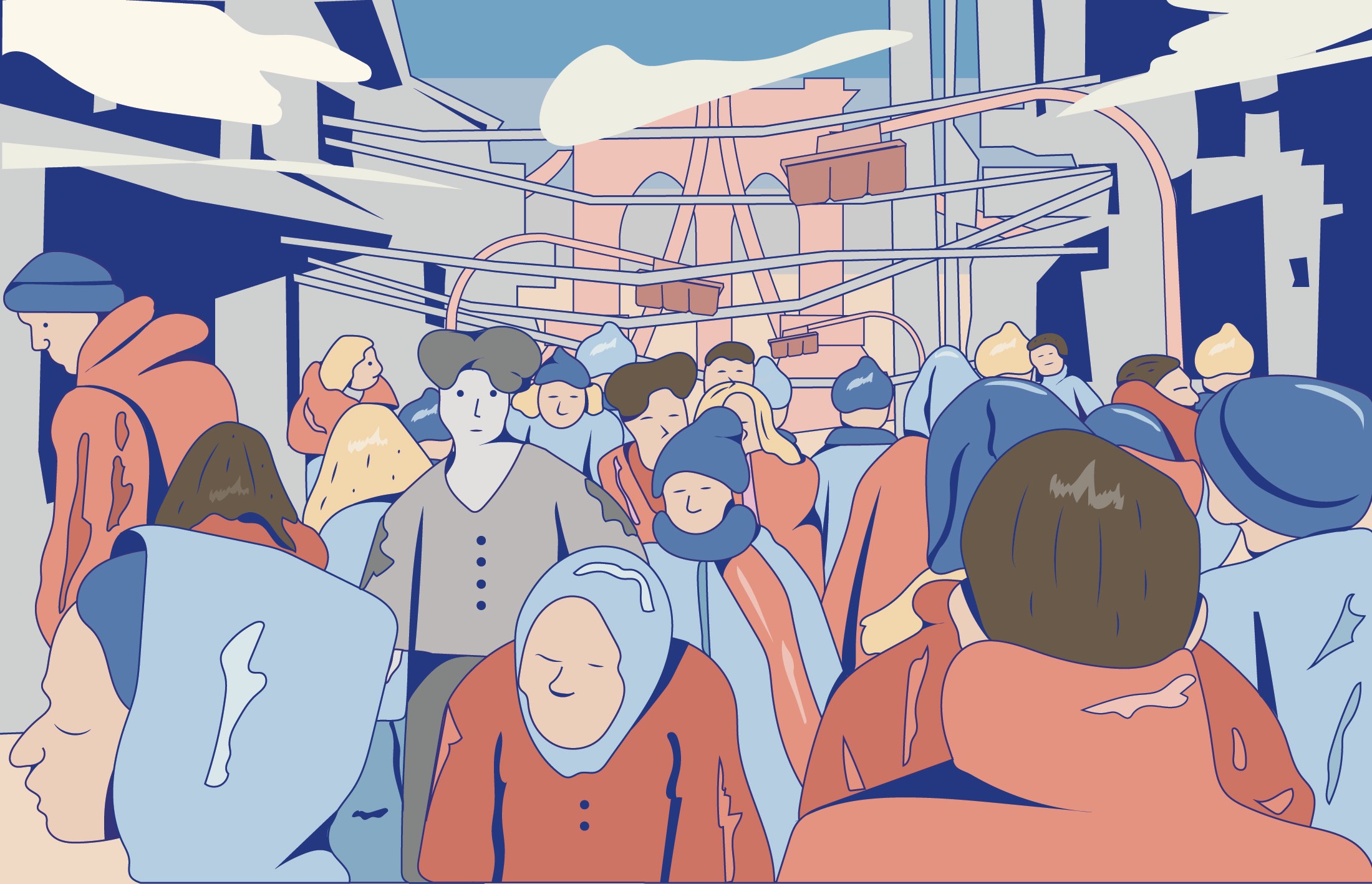 2. Tell us about your aesthetic.
I could define it as a mixture originated by the high influence of graphics and other aesthetics related to the surreal and science fiction, generating a version full of colors, with high contrasts and sometimes somewhat childish. I am mainly interested in humans and their relationship with natural and artificial environments and how they modify and generate social behaviors that define us as agents of change, assimilation and mutation. Always carrying out exercises to create characters, atmospheres and ecosystems, each one delimited by specific themes, which usually have to do with everyday life, with activities that people usually carry out or with scenarios where the expressiveness and emotions of the characters can be shown. In the end, my aesthetic could define it as "something that I would like to see as a spectator and that I would enjoy" lol
3. What is your favourite medium and why?
I usually work with illustrator on my laptop, digital work is the most constant in my work and allows me to modify elements during creation, such as changing the composition, colors or adding other elements. But also speaking of something more analogous, I really like acrylic paint, being able to feel the painting and create with it is something that I don't get with digital, in addition to being able to do it on other supports. Digital removes you from any limitation and frees you, and that is something I like to think about, that I am capable of creating anything and that the possibilities are not yet over.
4. What is your artistic process like?
When I work on an editorial project I spend a lot of time making many sketches of all the ideas that come to mind, I try to visualize an image in my mind. The concept is the most complicated part, and it always involves a great challenge, once you get it you almost have the job finished, and that way you can already enjoy the whole process and visualize the concept you conceived. I think that a story or a message is essential for illustration so I try to make that always be a goal in my work. When I work on my personal pieces the process is very different, and in general, it is usually easier. I begin to sketch characters or ideas that seem interesting to me about my state of mind, and the drawings are usually more fluid. After this I can scan my sketches and work it directly on the digital, vectorizing it and already working more on the final version, it is like being able to play for me, they are very fun moments for me.
5. Who and/or what inspires your work?
I am highly inspired by film and music. There are two essential aspects in my life, especially cinema, the way it communicates and the language that I have seen through it is something that changed my life and that continues to teach me a lot. I find a lot of inspiration in all the arts, and in the different disciplines. I think there are very talented people in different branches and that constantly motivates me. I have learned a lot from my best friend who is also an illustrator, I think it has always been inspiring to work together and improve with each other's support, in a way it is a path in which we demand to be better and create better things, that inspires me personally a lot. Speaking of other artists, there really are many, it would be difficult to mention them all. James Jean, Zoer, Rune Fisker, Matt Velvet, Sebastien Plassard, Sandro Rybak, etc.
6. What role does art play in your life? How does it change the way you view the world?
Art for me is like oxygen, it is something I need to be able to live, to be healthy. Art has helped me a lot and has been one of the greatest supports in my life in the difficult stages of my life, it is something that counteracts bad times. I think this is what has changed my perspective because I always try to convey in my illustrations. Make them expressive enough to share those incredible feelings that arise when I draw. We are blessed by all the things there are and the creations. The fact that I can interpret and represent them the way I see them and that this has a small impact on the people who see it, who see ordinary things now in a different way, I think that is the power of the illustration or the art for me.
7. Where did you study?
I studied Design and Visual Communication at the UNAM Faculty of Arts and Design in Mexico City
8. Where do you see yourself in five years?
Doing the same thing that I like, having the opportunity to be illustrating all the time. Right now I consider that I am in a learning process and I hope in these 5 years to be able to shape my work to the point where I want it and that I still have a lot to learn to achieve it. And of course, having enough work. Similarly, I have several projects that I have been working together with a friend and I hope we can achieve it.
9. What about in ten?
I don't really have such clear plans in 10 years. I hope I have evolved enough as an artist and also as a person. Let there be no doubts in me, and continue having that passion and emotion every time I do a project. Make the following projects more interesting, exciting and more challenging. Having more important clients, and more quantity of them. I would also hope that my work is inspirational to other young illustrators, that they find motivation in my work and that I can help them in some way.
10. What do you hope to achieve with your art?
As time goes on I question this more. It is important to have a voice and highlight in some way the way you think, I would like to know that what I transmit is something positive. I want to achieve that, communicate and continue communicating with more and more people all my imagination, my feelings and those ideas that I have in mind. Transmit feelings that are relevant and that touch people, leave a trace on others. I want it to transcend.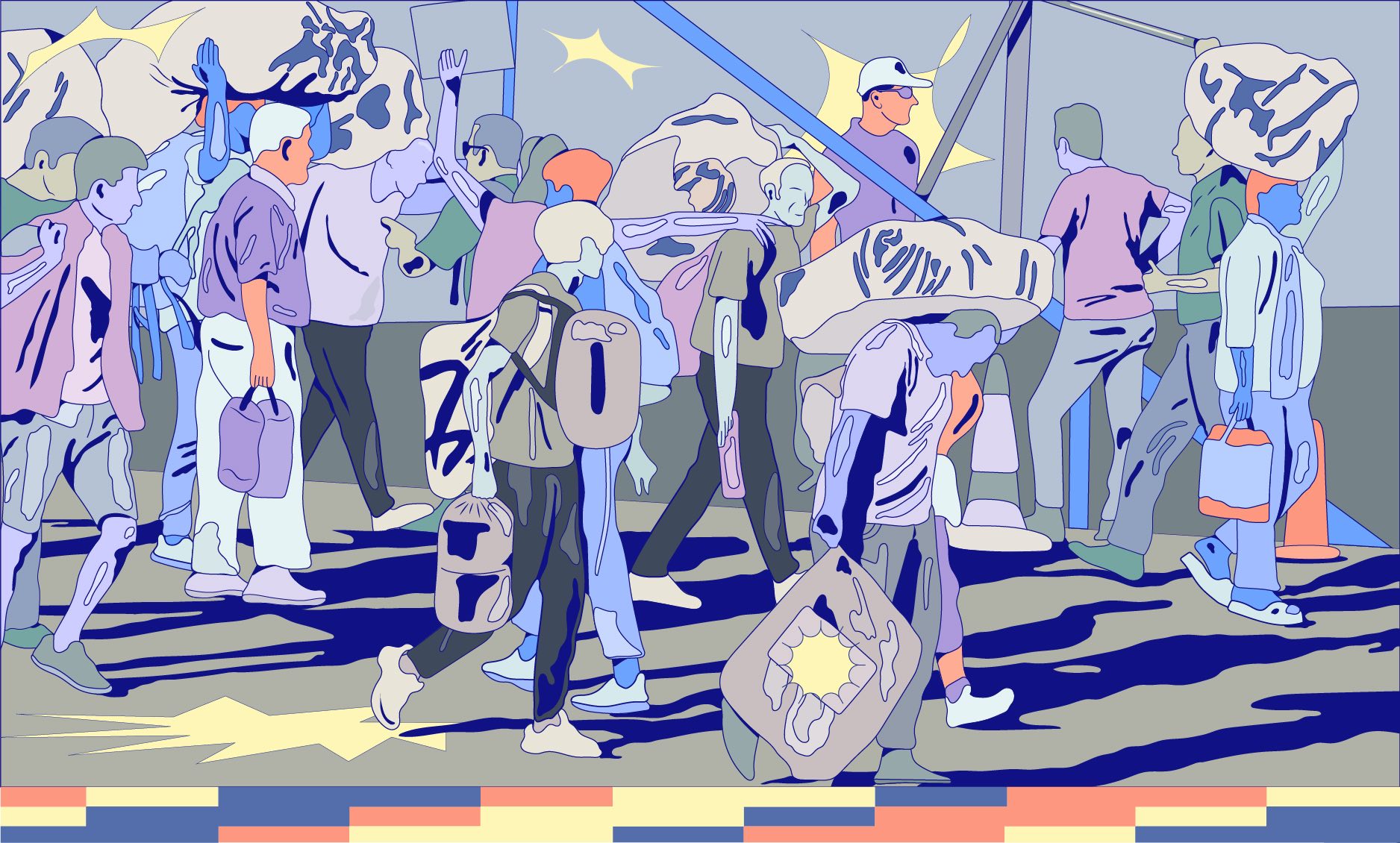 11. Now, tell us a little more about you as a person: what is your favourite food?
It would be difficult for me to just choose one, as Mexicans we have a great variety of incredible dishes, enchiladas, cochinita pibil, tortilla soup, Shrimp cocktail. But I still love meatballs, the pasta and the lasagna. :-)
12. Favourite book?
The Unbearable Lightness of Being by Milan Kundera.
13. Favourite genre of music?
Darkwave, Coldwave, EBM, Post Punk, Gothic, actually they are all related, or may even be the same haha. Anything that can be dark and danceable I like.
14. What are your hobbies?
Watching movies, I really like auteur cinema, listening to music, playing chess online. I do not do it regularly but I like to skate, go hiking and bowling, there is also something else, I like to watch anime, and discuss it with a friend lol
15. If you weren't an artist, what would you be?
It is hard to imagine. But I definitely would have liked to be a filmmaker, something to do with recording moving images. Or maybe a musician, and since these are all dreams, I would also have liked to be a pro skater.