Instagram:
@hydman.illustration
Tumblr:
sofiahydman.tumblr.com
1. What's your story? Where are you from?
I'm Sofia Hydman, a Swedish Illustrator and Gif Artist. I work my 9–5 as at a design agency in Stockholm and in my spare time I do gifs and illustrations. After I studied my BA in Visual Communications I moved to New York to work as an Art Director at an Ad agency, after a while I decided it was time for me to move back home, become a graphic designer and earn less money. So I did.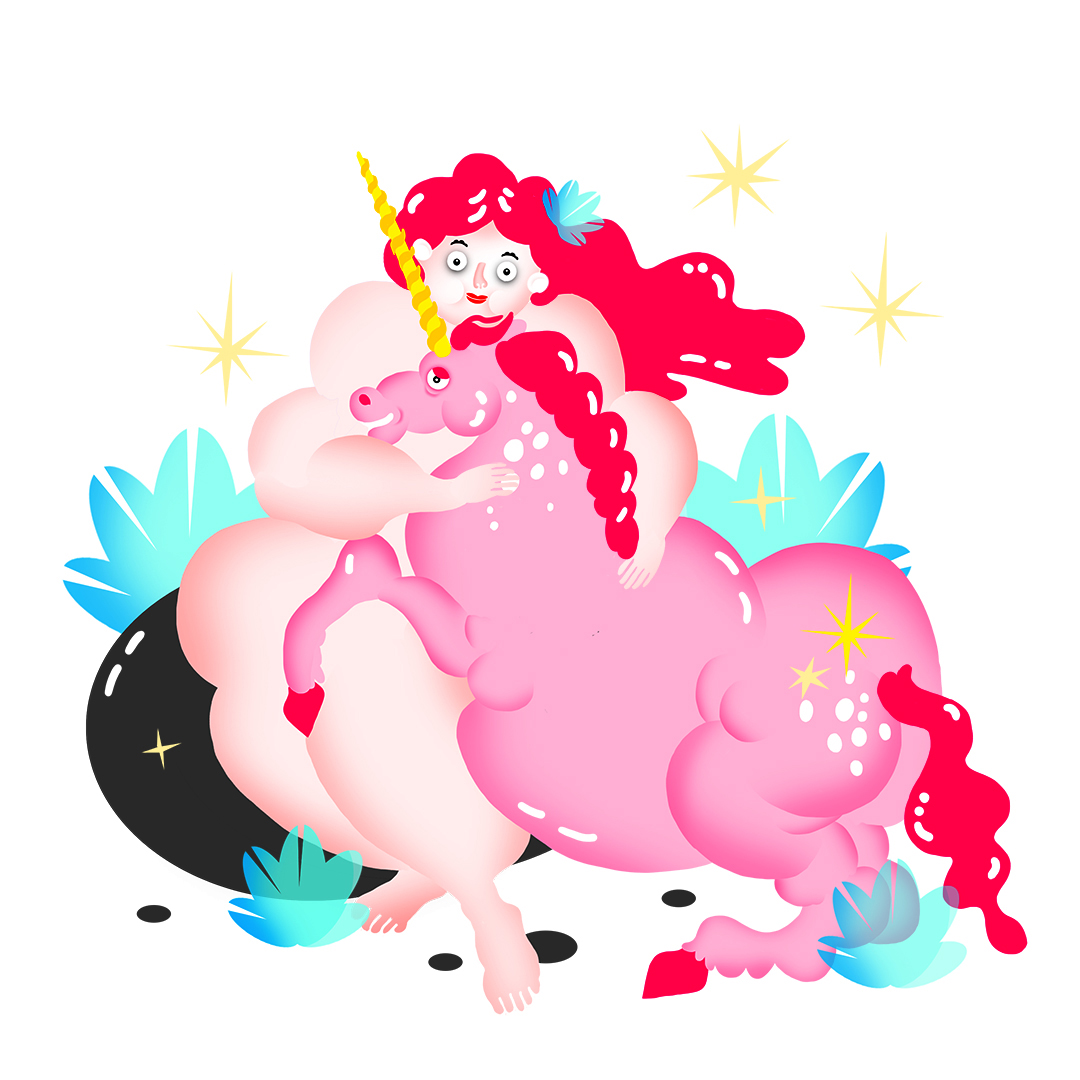 2. Tell us about your aesthetic.
I usually draw bubbly, cheeky chicks with love handles, dancing thorough life.
3. What is your favourite medium and why?
Now days I always draw in Photoshop and animate in After Effect. I really don't miss using analogue materials but I wish I did. Its much more romantic.
4. What is your artistic process like?
I work with my illustrated GIFs at home, late nights after work or during the weekends. I sit on my bed, crooked like a cheese doodle, with my Wacom and Mac, listening to podcasts. Often I plan ahead, you kind off need to when dealing with animation. Being disorganized or sloppy could end up costing me hours. Hours. And I'm an easy crier.
5. Who and/or what inspires your work?
I spend hours lurking through Instagram where I follow a bunch of super talented people. I would say my biggest drive is jealousy.
6. What role does art play in your life? How does it change the way you view the world?
Im sorry if this makes me boring, but I don't think art changes the way I view the world. Wish it did thought.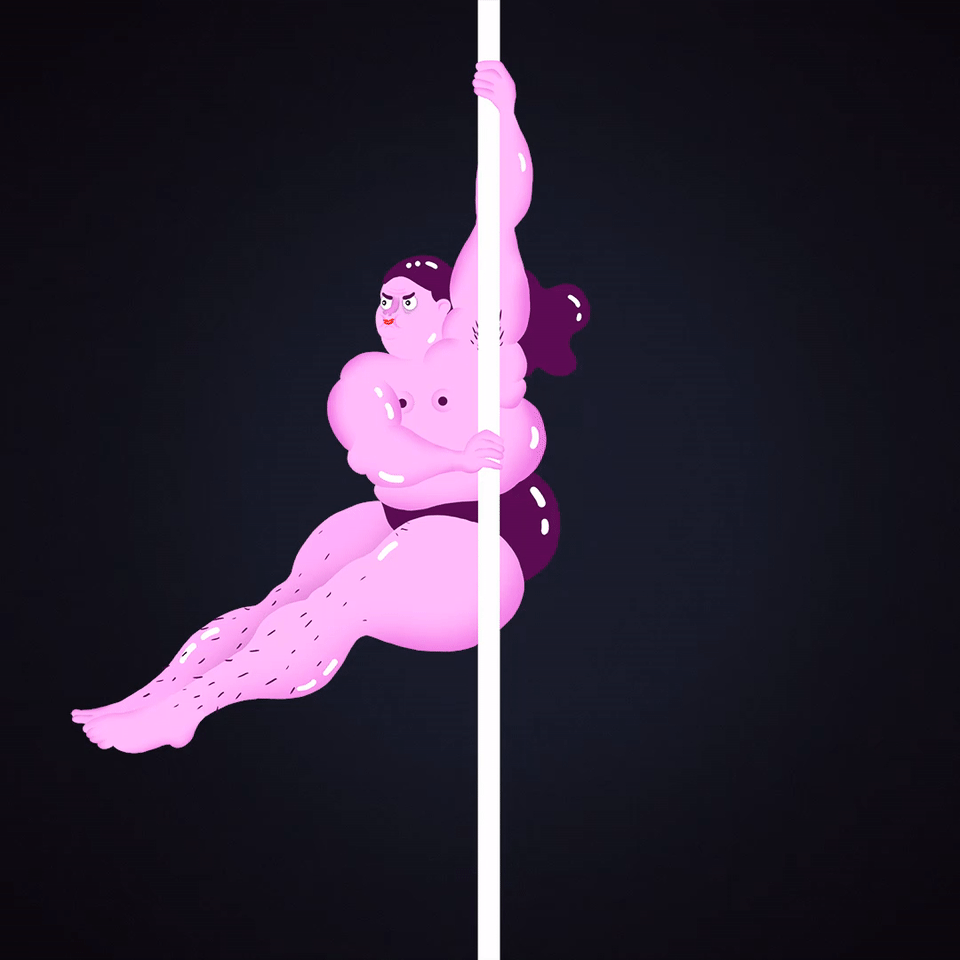 7. Where did you study?
I received my BFA in visual communications at Beckmans College of Design in Stockholm. Before that I spend two years studying photography in the deep dark woods of Värmland (Sweden). I also paid some time at an small art school close to Stockholm, studying illustration and drinking cheap wine.
8. Where do you see yourself in five years? Working in an agency?
I am working in an agency and plan to continue doing so for as long as I'm allowed. Still wanna find time for my own projects though, that's important.
9. What about in ten?
Who knows?
10. What do you hope to achieve with your art?
World fame. I wanna be Kim Kardashian butt, I wanna break the internet.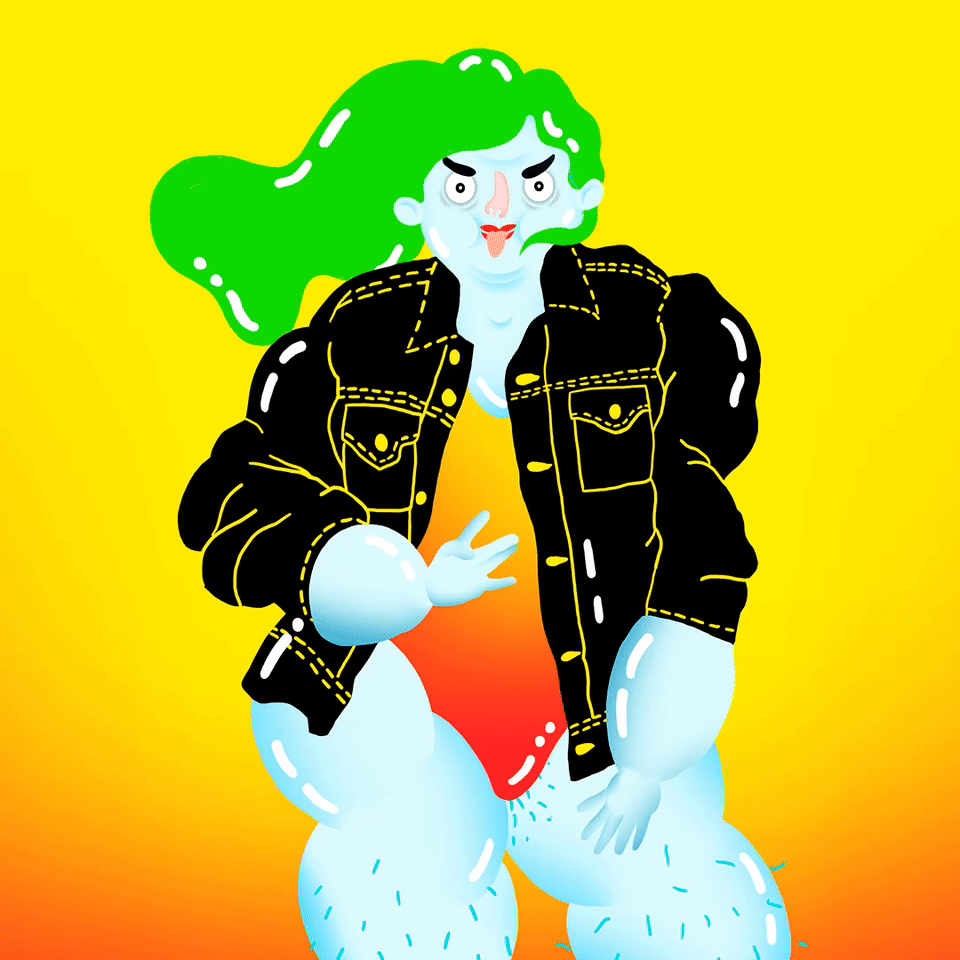 11. Now, tell us a little more about you as a person: what is your favourite food?
Vegetarian lasagna with too much greasy cheese.
12. Favourite book?
Wilful Disregard by Lena Andersson and the seven Harry Potter books.
13. Favourite genre of music?
Thats a secret.
14. What are your hobbies?
I'm a big fan of laziness. I spend hours watching really bad dating shows on swedish tv and scratching my belly.
15. If you weren't an artist, what would you be?
Easy. A dolphin trainer.