Instagram:
@hyejinchung831
,
@jomooljomool
Website:
www.hyejinchung.com
1. What's your story? Where are you from?
I'm from Korea but I was born in Singapore because of my father's business. He used to work for a trading company back then. And since then, I've lived and traveled in many countries and experienced different cultures which eventually nourished me to be an artist. Now I'm settled down in New York to pursue my dream as an illustrator.
2. Tell us about your aesthetic.
I love to draw people and plants with vibrant colors. Especially, I feel comfortable when I include greenery in my drawings.
3. What is your favourite medium and why?
Paper, pencil, scissor, glue stick and ink. I liked cut and paste colored paper with a scissor and glue when I was a little kid. I liked colored paper and glue more than Barbie dolls. I still love to make something with paper using a scissor. I don't know why but I think I like to touch the texture of paper, the process of cutting paper with a scissor and glue it and the unexpected shapes that scissor made.
4. What is your artistic process like?
Once I have an idea, I draw very rough small thumbnails that no one can read. Then I blow it up the size using a scanner and photoshop then print it. I retrace the images, add more details and scan it. Go back to the retraced images and ink them. Then I cut the images using a scissor and scan them. And then bring all the images on photoshop and play them around. It is like a digital version of doing collage.
5. Who and/or what inspires your work?
Various people I bumped into on the street mostly. There are so many various characters and moments you can witness outside. I include them in my work.
6. What role does art play in your life? How does it change the way you view the world?
It helps me to feel my family's love. My grandfather who used to be a high school English teacher supported my dream since I was a teenager, and because of my parents supports, I was able to studied abroad in New York to pursue my dream. And now my husband and his family are fans of my art so I'm very lucky woman. Whenever I feel lack of ability and frustrated what I'm doing, I am able to get positive energy by thinking of my family's supports.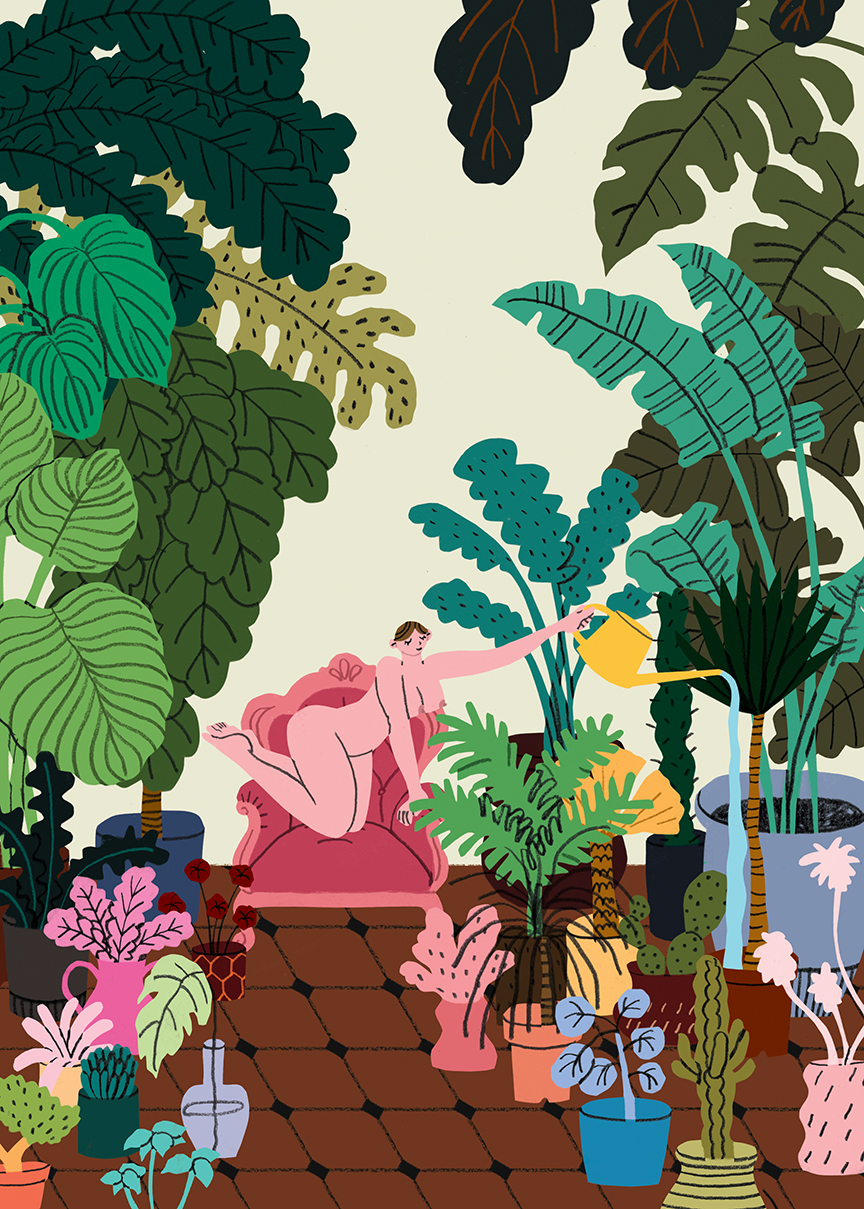 7. Where did you study?
I've received BFA degree in Design in Korea and then received MFA degree in Illustration from the School of Visual Arts.
8. Where do you see yourself in five years?
Hopefully, in five years, my products (I've been making pins, patches, prints and zines) would be selling worldwide and I would get clients from various fields such as fashion brands, broadcast media, and advertisement, etc and also doing collaboration work with fashion designers.
9. What about in ten?
In ten years, I wish I could draw almost everything without seeing references. That means, I have to draw continuously without skipping a day. And it would be awesome if I could buy a building and open my own store on the first floor filled with my products.
10. What do you hope to achieve with your art?
The first thing is to create my own unique art and the second thing is to be able to share my artistic taste with public.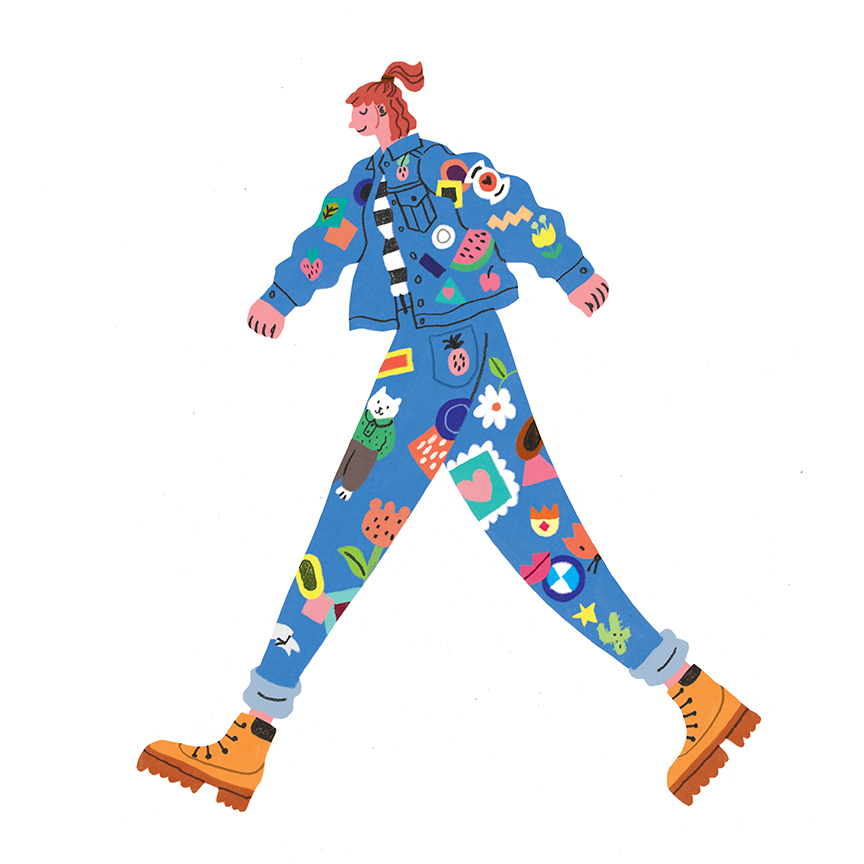 11. Now, tell us a little more about you as a person: what is your favourite food?
Pizza. (When I was blind dating with my husband, he asked this question and I answered pizza!) Korean barbecue, Injeolmi(Korean rice cake), Carbonara that my husband made, Kkwobarou(Chinese sweet and sour pork).
12. Favourite book?
L'arbre Des Possibles by Bernard Werber, My Name is Red by Orhan Pamuk, Art and Fear by David Bayles and Ted Orland, Suchan No Koi by Masuda Miri, Memoir of a Murderer by Young Ha Kim.
13. Favourite genre of music?
If the music is good then I'm not picky about genre. Recently, I'm listening to Indie pop, Indie Rock, Electro, Synth pop, and K-pop the most.
14. What are your hobbies?
Watching movies, traveling, cleaning my house, browsing online stores that sell unique fashion and interior items, posting my drawings on Instagram twice a week.
15. If you weren't an artist, what would you be?
Archeologist, botanist, land lord, socks collector, flower shop girl, tour guide, owner of a stationery store, etc.