Instagram:
@hyltonwarburton
1. What's your story? Where are you from?
I am an illustrator and graphic designer from Durban, South Africa. I've been in the industry for 10 years, working for small agencies and freelancing after hours. I grew up in Durban, and always had a love for art and drawing. I discovered graphic design through another love of mine, music, and I found myself obsessively analyzing and collecting CD packaging. That packaging opened my eyes to a world of design that I knew I wanted to be a part of. Over the years my interests have broadened but its still that same love for design and creation that drives me.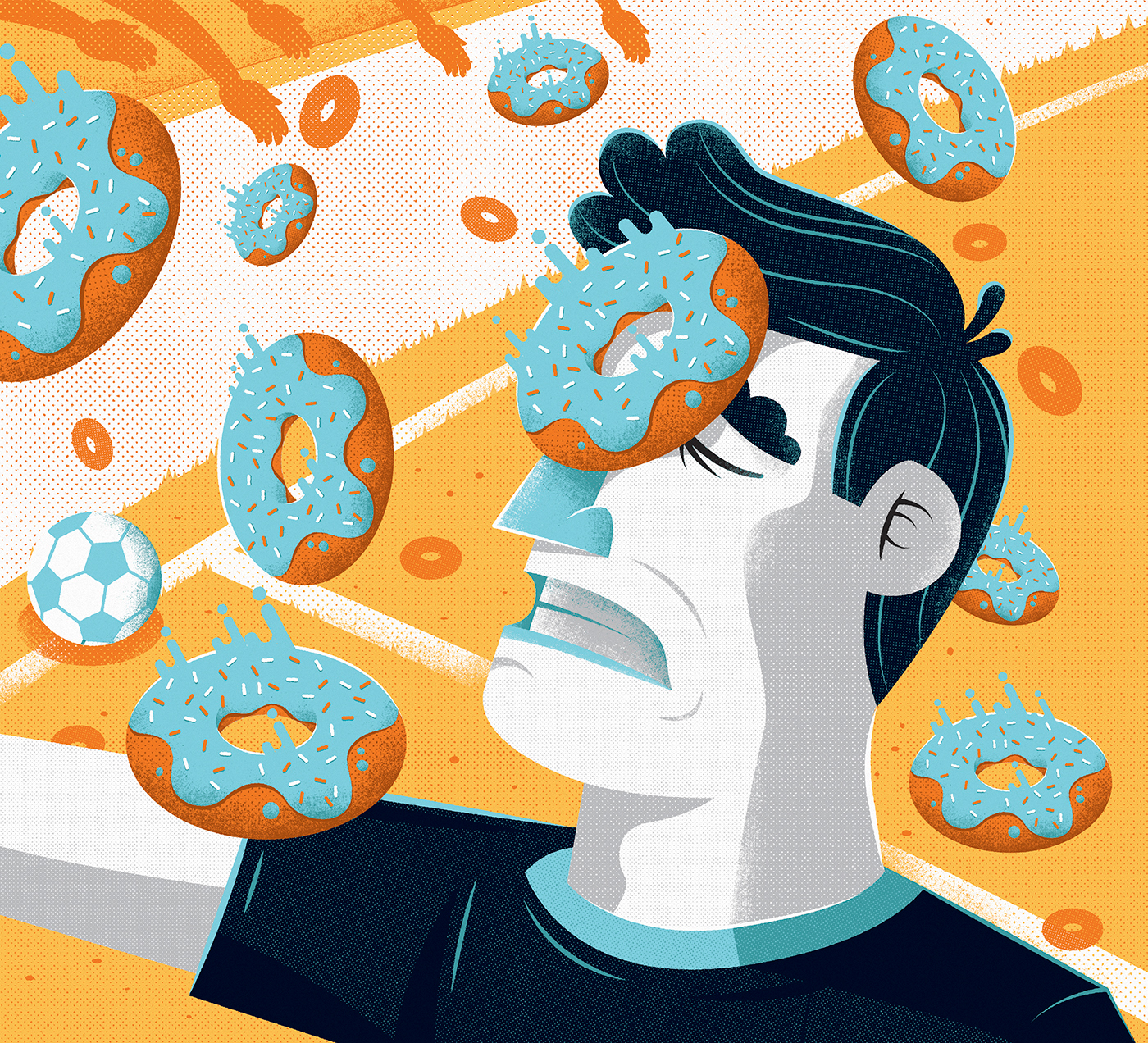 2. Tell us about your aesthetic.
That's a difficult one. My style varies quite a lot for a number of reasons. Firstly, I get bored working in a particular style for too long. Secondly, I believe that the aesthetic should suit the subject of the project. Thirdly, I am always trying to develop and experiment, which results in my aesthetic changing and evolving. I think there is still a certain flavour that runs through all of my work.
3. What is your favourite medium and why?
My work is predominantly digital. I feel most comfortable with my Macbook and Cintiq. Working digitally allows for a freedom to experiment, chopping and changing things as I go along. Also, Kyle T Webster's Photoshop brushes are amazing and simulate many natural/analog mediums so well. He makes the best brushes around.
4. What is your artistic process like?
My process always starts with brainstorming, research and sketching. My wife is also a graphic designer, so I always bounce my ideas off of her. Then I'll proceed to a loose rough phase, experimenting and throwing all my ideas out there. I then cull off the ideas that don't work and craft the design further. I am a sucker for details, so I usually spend a lot of time refining my illustration and adding details that most people won't consciously notice.
5. Who and/or what inspires your work?
One of my biggest influences is Invisible Creature (invisiblecreature.com). I stumbled upon their work through my love for CD packaging. They designed a lot of the packaging for music that I liked and became one of my biggest inspirations. I'm still a big fan of their work today. South Africa has a lot of creative talent, and I'm always inspired by the work that is produced here. It has a different flavour to the design produced by the likes of the US and UK for example. I get excited when I think of the opportunities here in S.A. I also get inspired by music and movies, especially stop-motion movies. I find joy in seeing love and craft being put into art.
6. What role does art play in your life? How does it change the way you view the world?
It plays a huge role in my life. I find that I look at everything through a design lens. Graphic design is about problem-solving, so it's hard to separate from that way of thing in life. Being married to a graphic designer also means that a lot of our conversations and interests revolve around design and art. My wife, Chantelle, lectures graphic design and is currently doing her master's degree, so we often find ourselves debating and analyzing design in the world around us.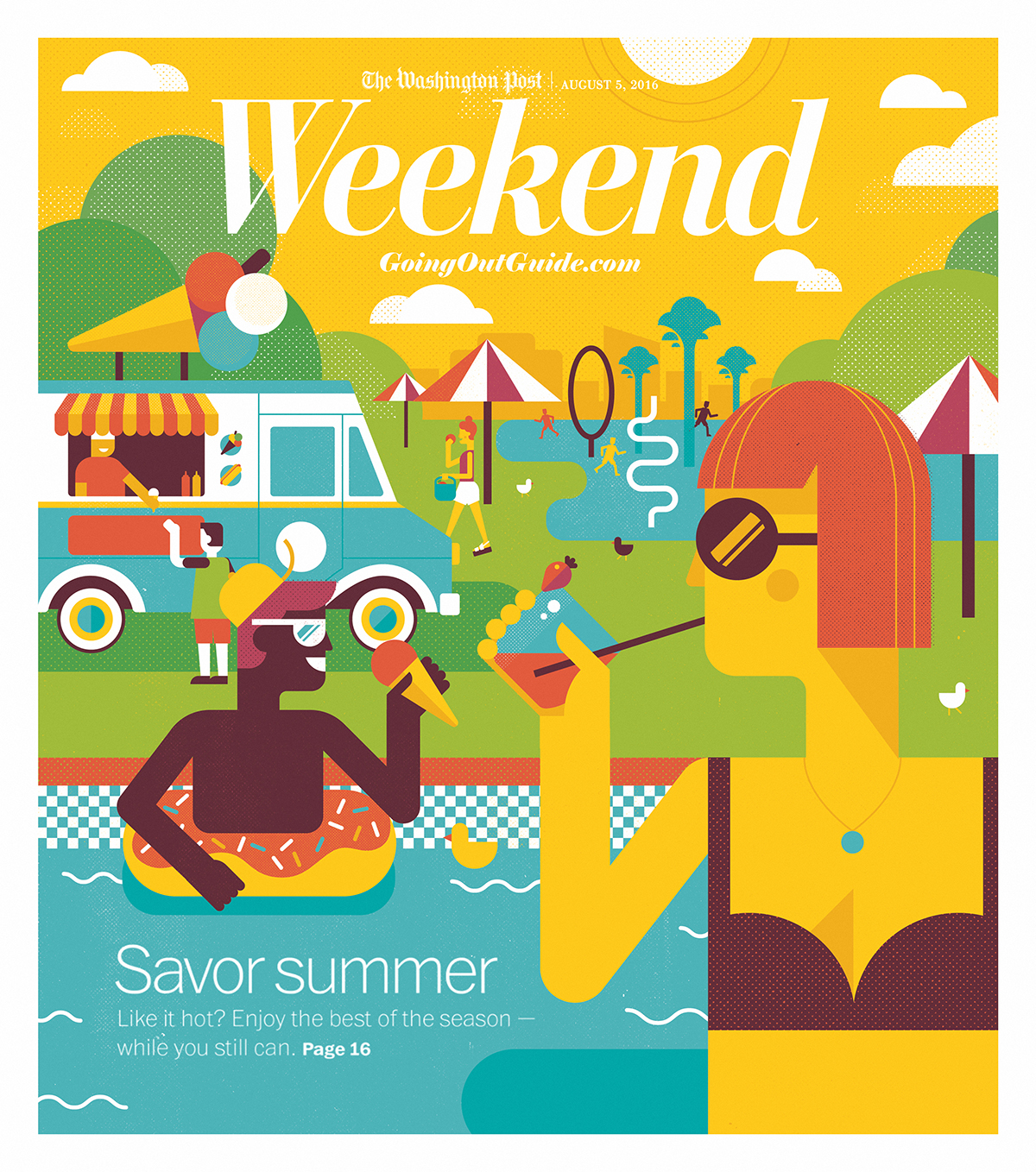 7. Where did you study?
Durban University of Technology
8. Where do you see yourself in five years? Working in an agency?
I've always had a dream of freelancing full-time, running my own small studio, or starting a collective of talented creatives. It's something that I'm working on overtime. Working in an agency has its perks. It has security and is great if you work with nice people. Who knows though, a lot can happen in 5 years. I've learned a lot from working in agencies.
9. What about in ten?
Running my own studio full-time.
10. What do you hope to achieve with your art?
I just want to create positive, beautiful work that affects the world in a good way.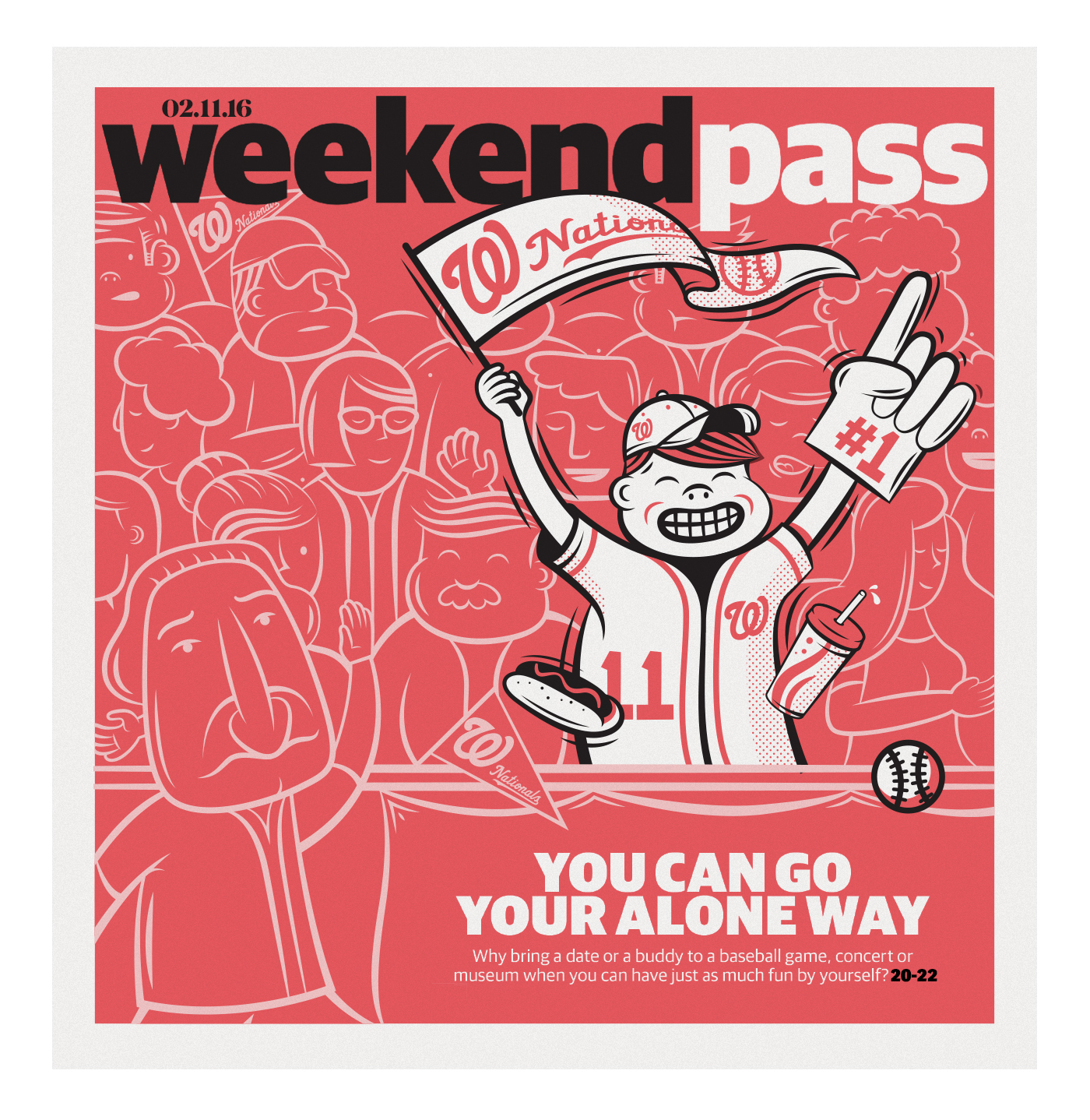 11. Now, tell us a little more about you as a person: what is your favourite food?
Seafood. More specifically, mussels. I also love Italian food.
12. Favourite book?
I read The Martian recently, that was really good. I have a lot of design books. I collect children's books too. My favourite kids-book author/illustrator is Oliver Jeffers. Don Clark of Invisible Creature recently illustrated a book called The Biggest Story. It's a visual feast and I'd recommend it to anyone.
13. Favourite genre of music?
Metal/hardcore/rock. The louder the better!
14. What are your hobbies?
I love playing video games. It's an amazing medium for story-telling and experience design. I'm also a bit of a nut for Sci-Fi movies. My wife and I have been watching a lot of 80's Sci-Fi movies recently. I also dabble a bit in playing the guitar and making music.
15. If you weren't an artist, what would you be?
It's hard to see myself doing something that isn't creative. If I wasn't doing what I'm doing now, I'd either be doing something to do with stop-motion film making or video game development.