Instagram:
@hyworks.la
Website:
www.hyworks.com
1. What's your story? Where are you from?
Hi, my name is Hyun Yu. I was born in Seoul Korea, and while I was in elementary school my family immigrated to the United States. For as long as I can remember I have loved making things. As a little girl, I used to make paper dolls and outfits for the dolls. Today, I make jewelry.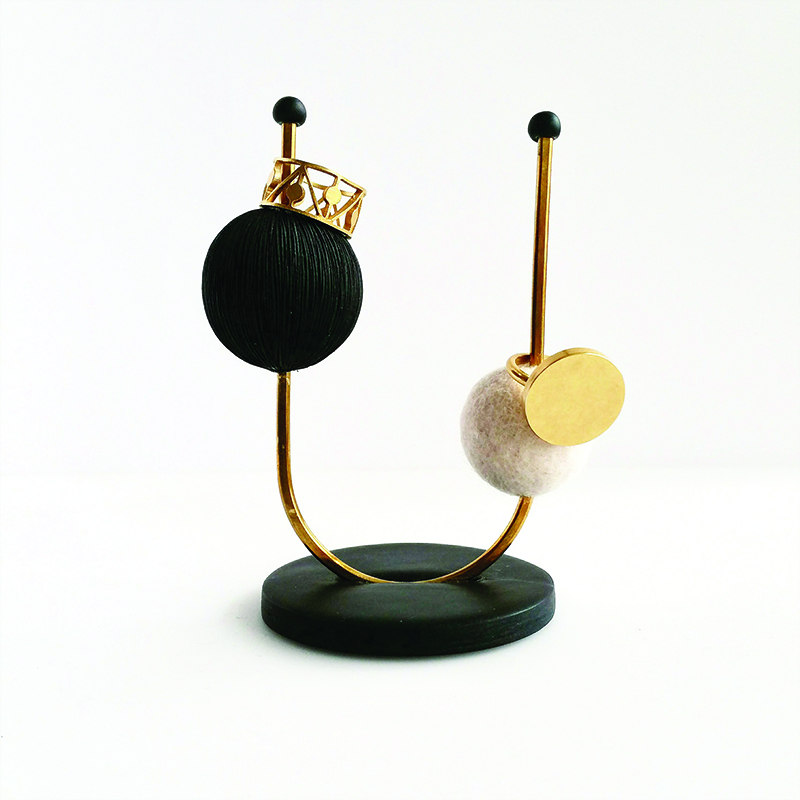 2. Tell us about your aesthetic.
I love clean lines. I would say my aesthetic is minimal and modern.
3. What is your favorite medium and why?
I love exploring various mediums. Often the material I am using influences the direction of the design. I love working with hand blown glass, metal, felt, leather, and I have added acrylic to the mix for my latest collection.
4. What is your artistic process like?
Materials I am working with often shape my process. I rarely sketch designs before I start making jewelry. As I am working with materials, their textures, colors and shapes set the direction. Sometimes the design happens very fast, 1-2 tries, and other times I have to reconfigure the design many times before it becomes final.
5. Who and/or what inspires your work?
Jee Young Lee, Do Ho Suh, Il Lee, Mimi Jung.
6. What role does art play in your life? How does it change the way you view the world?
I studied and worked in graphic design for many years, and that trained my eyes for fine details and the ability to capture their surroundings. The things I see and experience stay in my mind and express themselves through my work.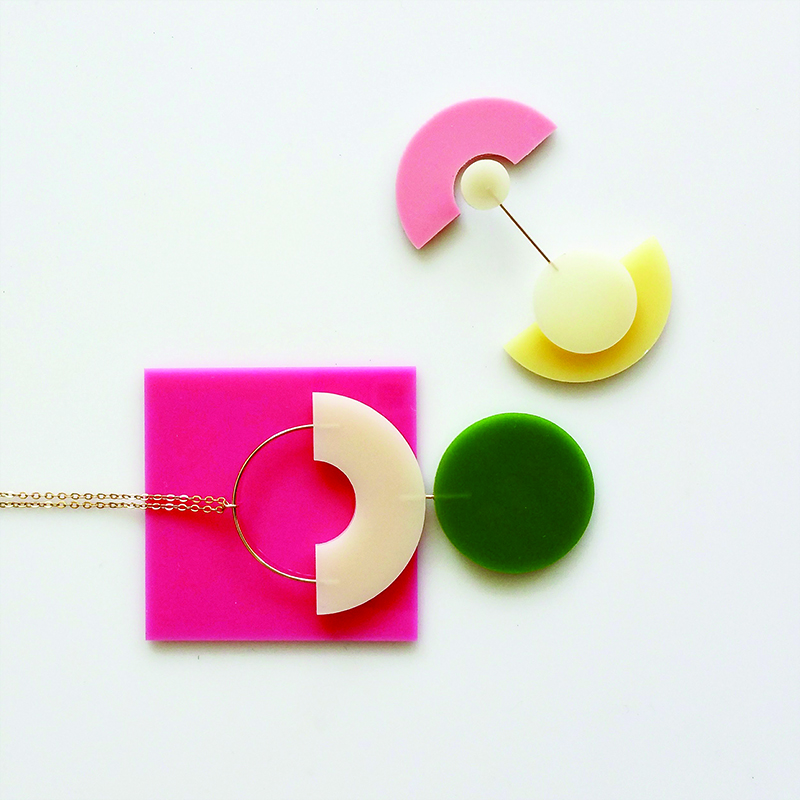 7. Where did you study?
I studied at U/Mass Boston.
8. Where do you see yourself in five years?
I see my designs expanding to home products and unique art pieces.
9. What about in ten?
I would love to expand my product lines into home and fashion while actively developing and showing personal pieces.
10. What do you hope to achieve with your art?
Making gives me an outlet to express myself, which I appreciate and value. For so long I had been away from it. Making gives me personal satisfaction. Seeing people enjoy my work is the cherry on top.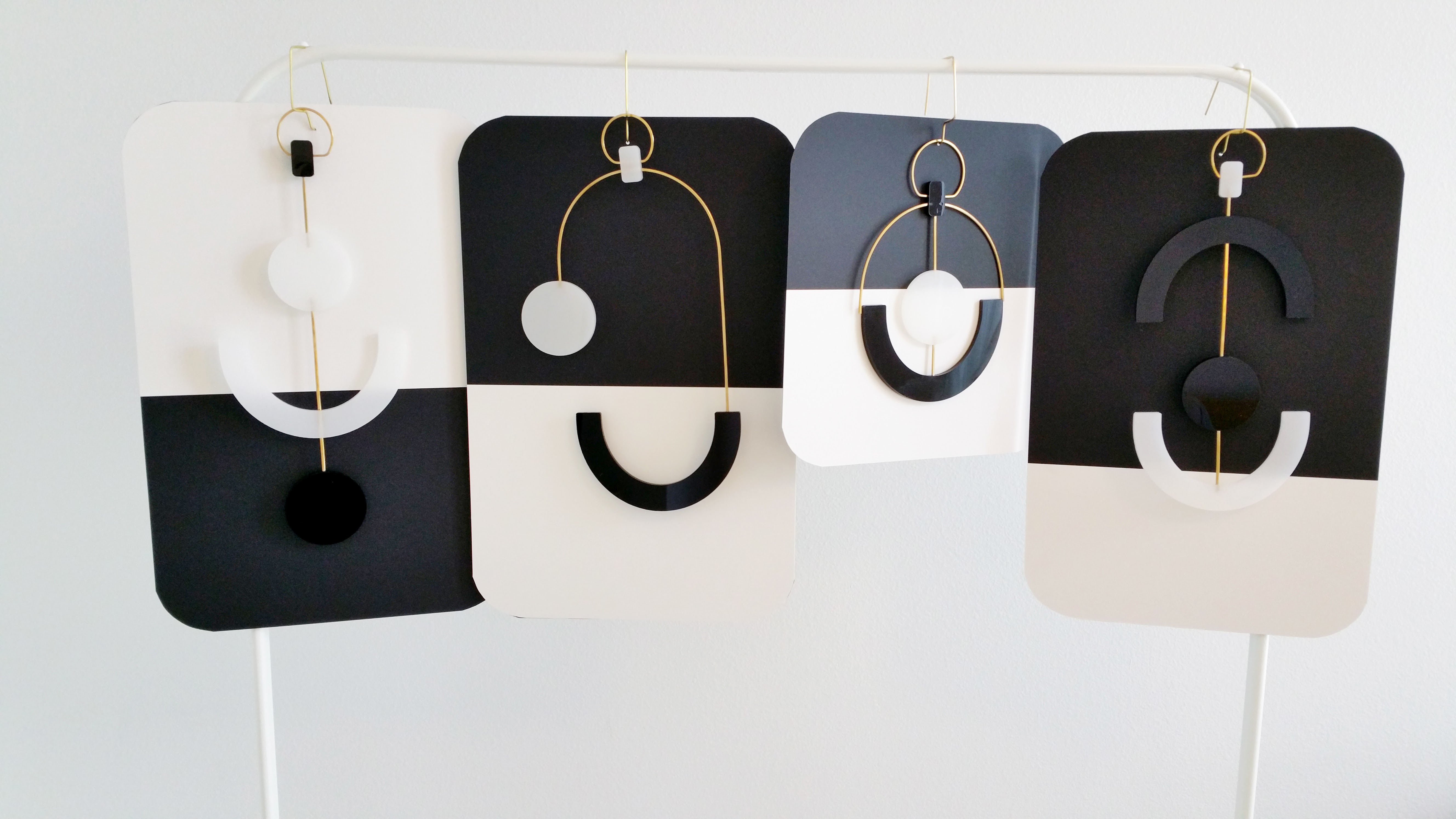 11. Now, tell us a little more about you as a person: what is your favorite food?
Dumplings, all types of noodles and Korean pancakes (pa jun)
12. Favorite book?
The Power of Now by Eckhart Tolle
13. Favorite genre of music?
Pop, folk, and classical
14. What are your hobbies?
I love hiking in the woods with my husband Bill and dog Maddy, and taking photos of Maddy for her Instagram @maddypuffears
15. If you weren't an artist, what would you be?
I was a graphic designer working for a company for many years before I decided to pursue my own designs. I have a feeling I would have ended up where I am today no matter what profession I pursued. I am most content when I am expressing my own vision.