Instagram:
@iammunkee
Website:
www.iammunkee.com
1. What's your story? Where are you from?
My name is Karina Nova, in the virtual world I go by the pseudonym münkee. I'm from a small island in the Caribbean, the Dominican Republic. I am based in Santo Domingo as an art director at a local digital ad agency called Capital. But my passion is illustration, I live and breathe anything that relates to that.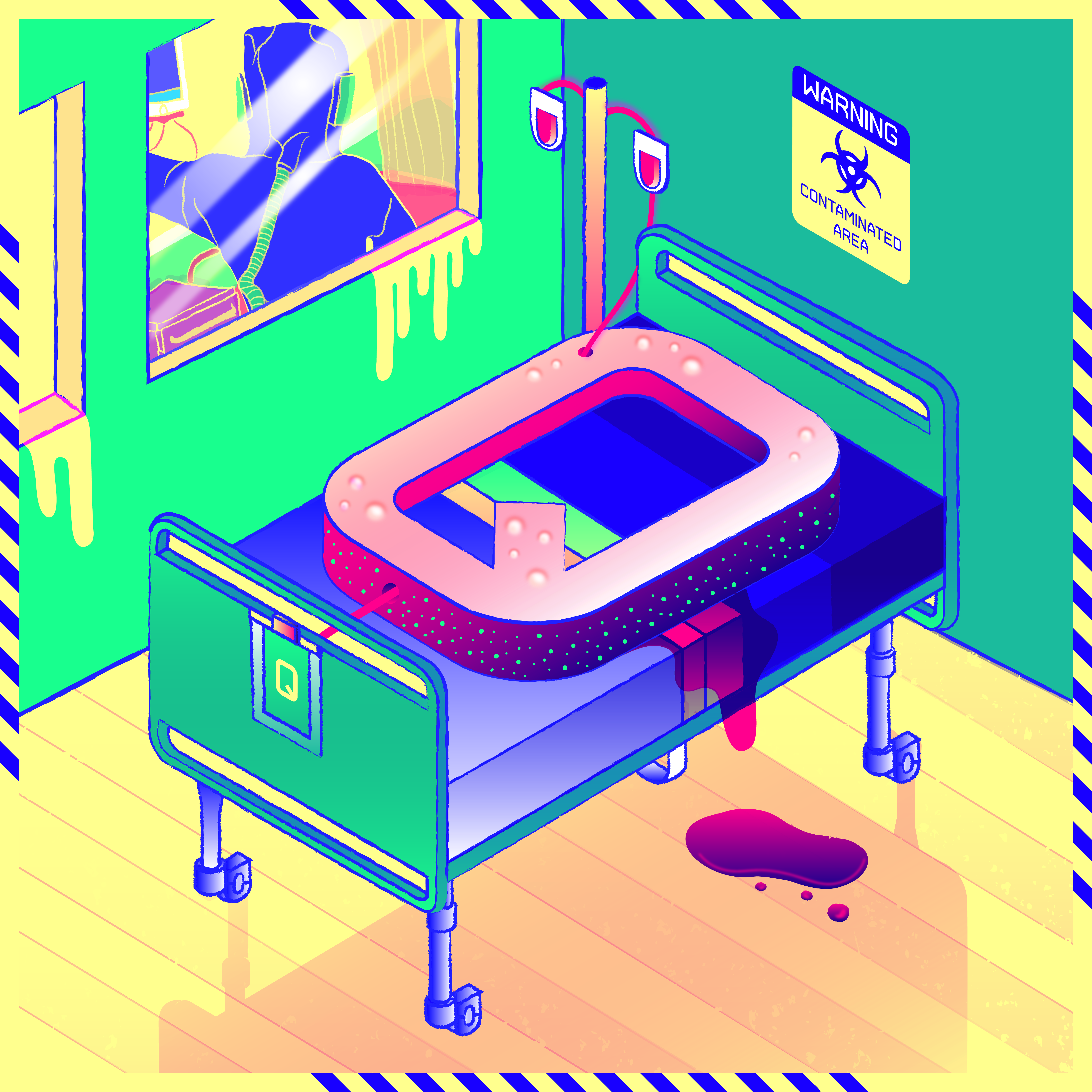 2. Tell us about your aesthetic.
There's a vibe for dark humor, a tendency for an illustrative style being type or image, layering of visuals, maximalist style vs. minimalist, an interest topically in darker subjects. Describing my style is completely subjective and depends on how you see it. Whether it be grungy or surrealistic, a friend of mine likes to describe it as "wasted TV cartoons." My aesthetic isn't perfect and that's what I like about it, I thrive on imperfections, very figurative and there's an inkling towards distortion. I thrive on a wide range of colors, it might be seen as complex, but it's all about experimenting.
3. What is your favourite medium and why?
There are different mediums that I like, I'm a marker junkie (any kind you name it). Recently purchased some Copic and posca markers to test them out. There's no greater feeling than sketching and creating different textures and forms through pen and paper, there are no limitations when it comes to creating something by hand. I also like to shift between digital and analog to switch things up, Adobe Illustrator is my jam.
4. What is your artistic process like?
It varies on the project, but normally I like to do a visual brainstorm and look for inspiration through imagery. If it's something personal I like to create the first thing that pops in my head, the weirder the better, I conceptualize on ideas that are odd and different. Once I have the idea at hand I would either sketch and scan and then digitally redraw it and color it into Illustrator. Sometimes I don't even sketch and start from scratch on the computer.
5. Who and/or what inspires your work?
Anything can inspire me, from music to movies, to graphic novels or zines. 80's and 90's contemporary imagery, from MTV's Liquid television to Cartoon Network's Adult Swim. The typographic patterns of Kate Moross, the vibrant colors of Jesse Jacobs, the linework of Kelsey Wroten, to name a few.
6. What role does art play in your life? How does it change the way you view the world?
It is my world, I don't know what I would be doing if it wasn't for illustrating. Creating is a way to express my inner thoughts, and for them to flourish anonymously in the digital and physical world. I like how art is subjective, one person can look at the same work and have a totally different opinion, reaction, etc... then the next. There are no inhibitions.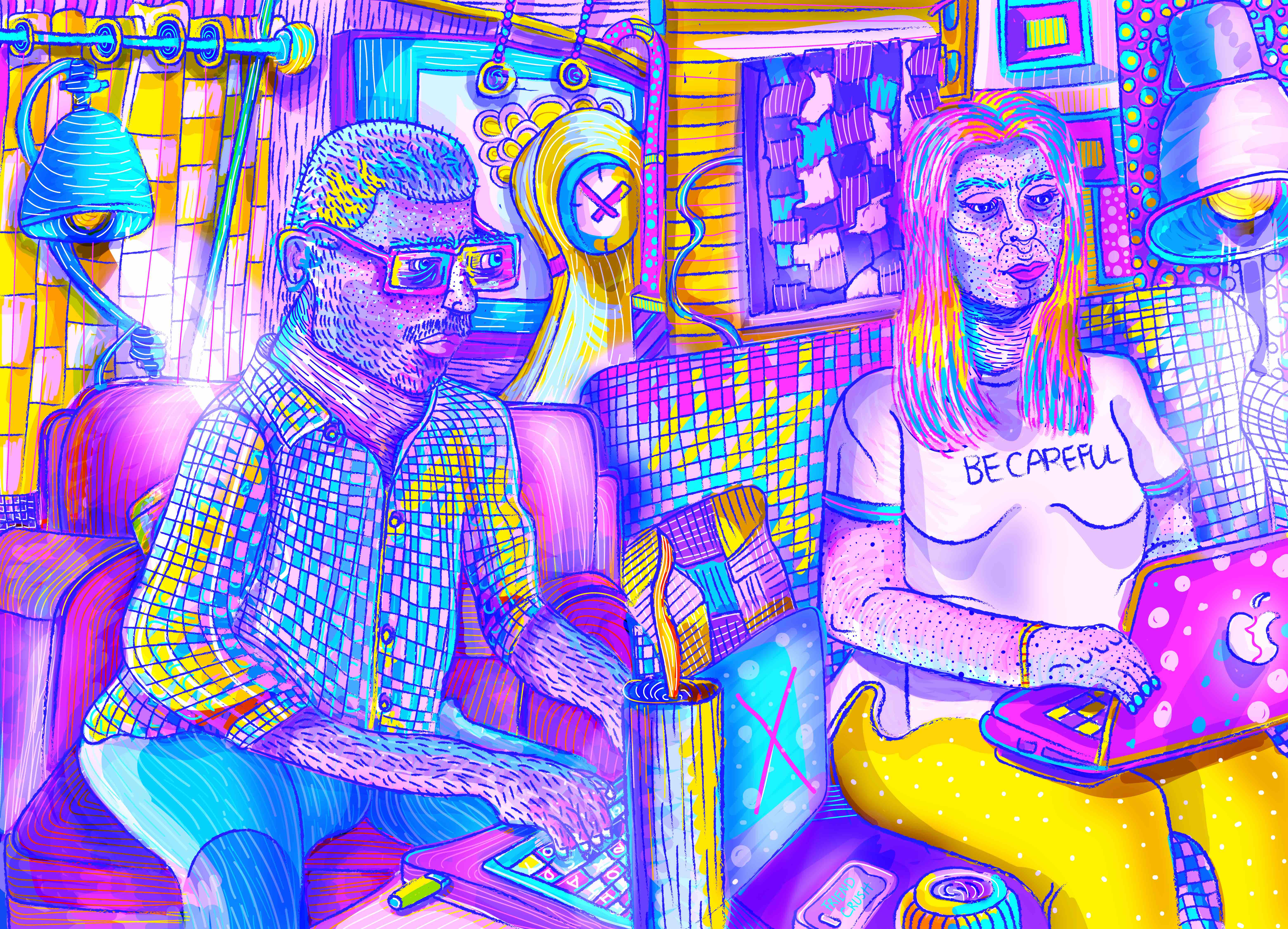 7. Where did you study?
I studied Communication Design at Altos de Chavon The School of Design and Parsons The New School for Design.
8. Where do you see yourself in five years? Working in an agency?
Starting a new medium, having my own private studio. Creating a graphic novel, making an animated series, collaborating with other artists, living in another country.
9. What about in ten?
The world is my oyster. I'd like to open a design studio with my filmmaker sister Alina Rancier.
10. What do you hope to achieve with your art?
"If you want to achieve greatness stop asking for permission."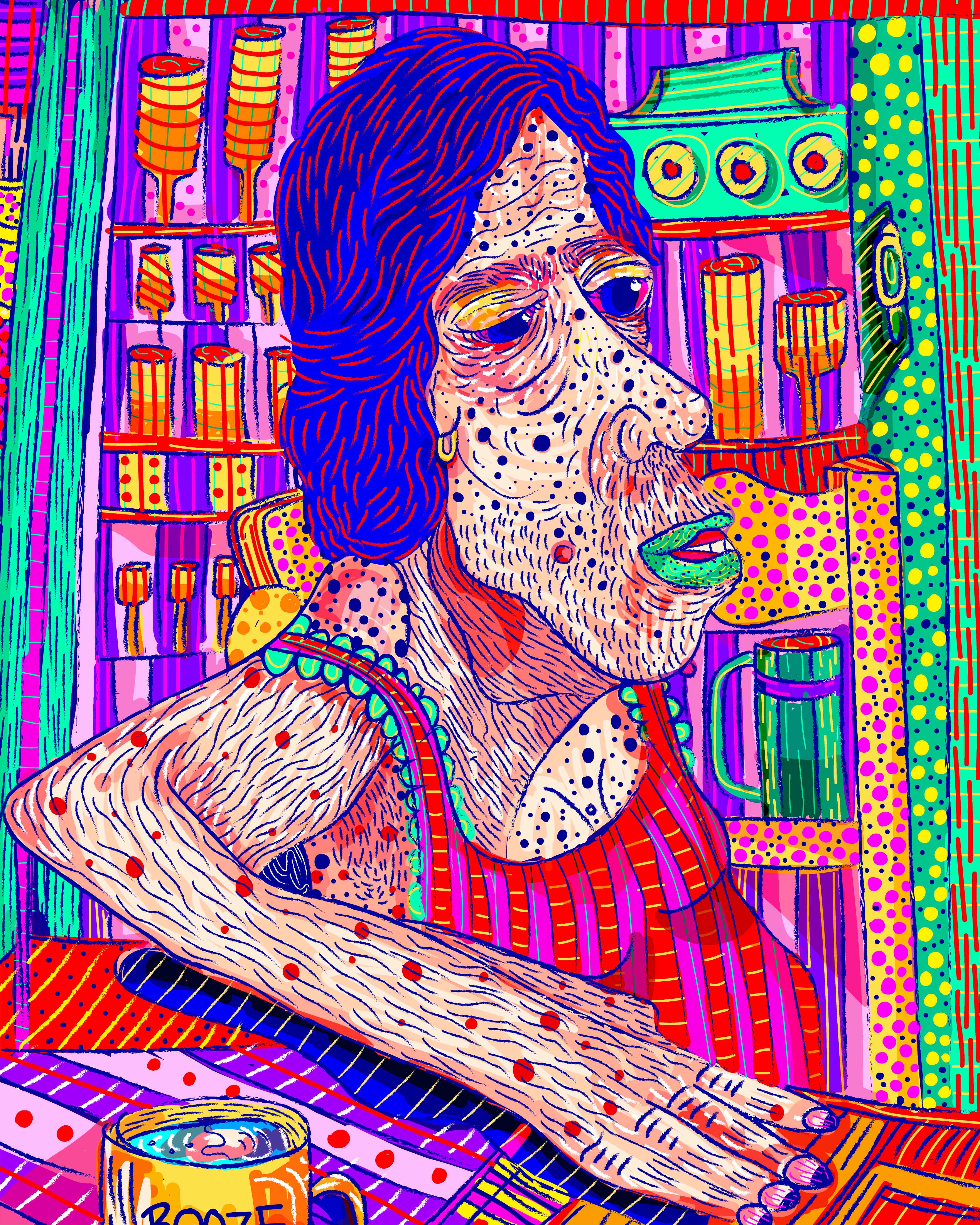 11. Now, tell us a little more about you as a person: what is your favourite food?
Sweet tooth all the way, my kryptonite. I love Mexican food, I dig spicy food and sushi, an Indian food stan (wish there were more options in my country).
12. Favourite book?
There's too many to choose from, graphics novels in particular. Charles Burns "Black Hole," Paul Hornschemeier "Mother Come Home," Jesse Jacobs "Crawl Space," to name a few.
13. Favourite genre of music?
Christine and the Queens have been on repeat for a while. Is eclectic a genre…? Indie pop, chillwave, alternative, new wave, synth-pop.
14. What are your hobbies?
I have my hermit phases, but I love to travel and experience something new and recharge. I like the outdoors, from beaches to mountains, to forests or lakes.
15. If you weren't an artist, what would you be?
When I was a kid I was obsessed with a medical TLC show called Trauma Life in the ER, I was fascinated with human anatomy and how it was able to adapt and heal. So if it were another lifetime I would be a trauma surgeon. Wicked right?