Instagram:
@_ianmccallum
,
@kontraband.studios
,
@first.coat
Tumblr:
ian-mccallum.tumblr.com
Website:
www.kontrabandstudios.com.au
1. What's your story? Where are you from?
My name is Ian McCallum an artist and sign writer currently based in Toowoomba, Qld. As a co-director of Kontraband Studios and First Coat Festival, I am passionate about providing creative opportunities for emerging and established creatives.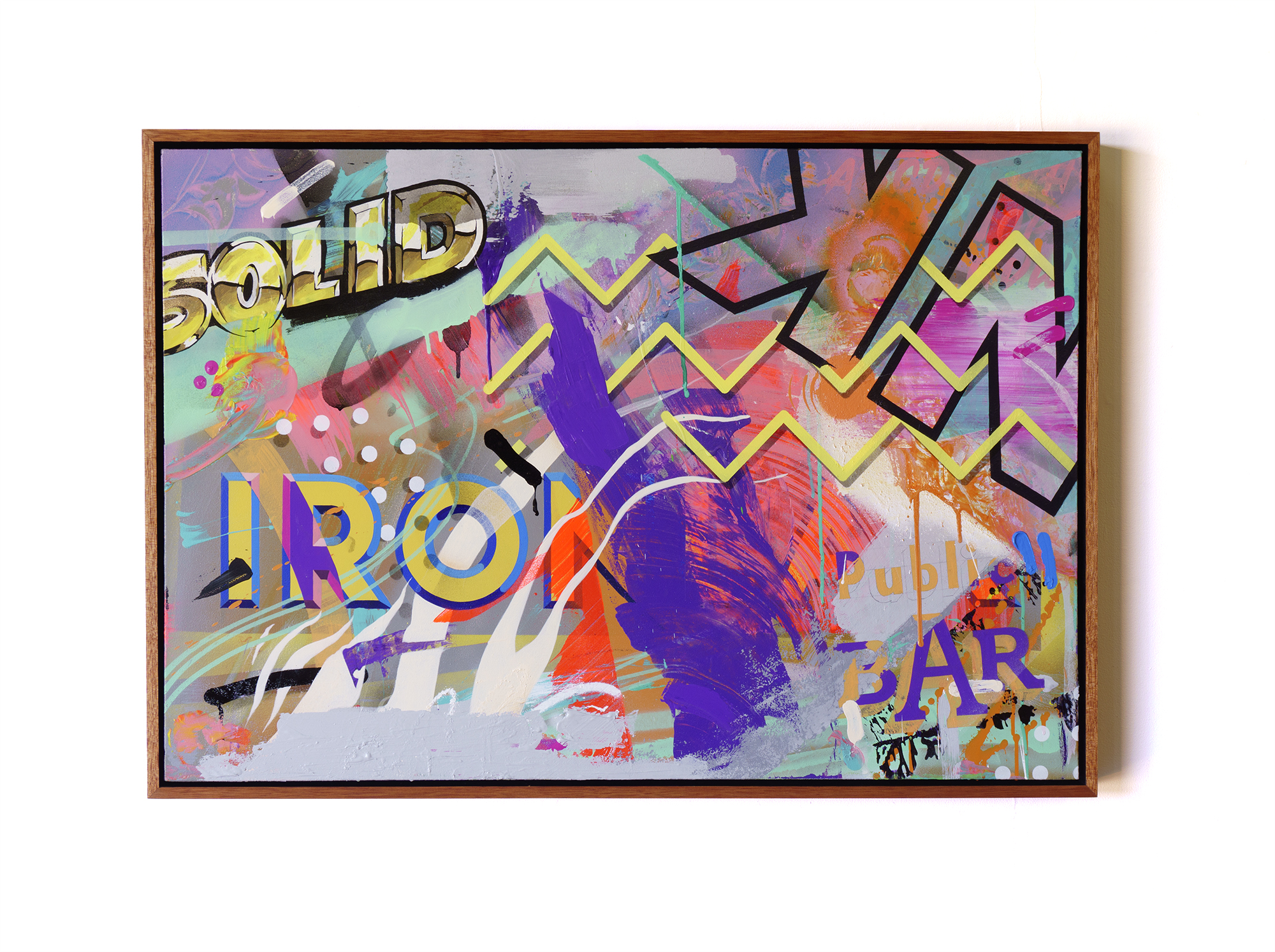 2. Tell us about your aesthetic.
My aesthetic is a culmination of styles that I have been developing over the last 5 or so years. Basically it is a visual diary/representation of a daily process of creating.
3. What is your favourite medium and why?
My favourite medium is paint, and almost every way it can be applied. Spraycan, brush, roller, scraper, random piece of wood, etc
4. What is your artistic process like?
My artistic process is exactly that, its all about painting processes. Everything I see and do through my commercial sign and mural work directly influences what I create. I reuse and recycle textures, colours, and letterforms that I have used previously in my daily commercial process.
5. Who and/or what inspires your work?
I am very inspired by handprinted sign writing. I am constantly on the lookout for little hidden gems. Along the way I will also find destroyed and small easily missed things of beauty which will also work their way into my work.
6. What role does art play in your life? How does it change the way you view the world?
It's a constant in my life, lots of other things seem to come and go but art always stays. For me it is a way of understanding what it means to be here and it makes me wonder where this need to create things comes from. People need to feel like they have purpose, art is that for me I guess.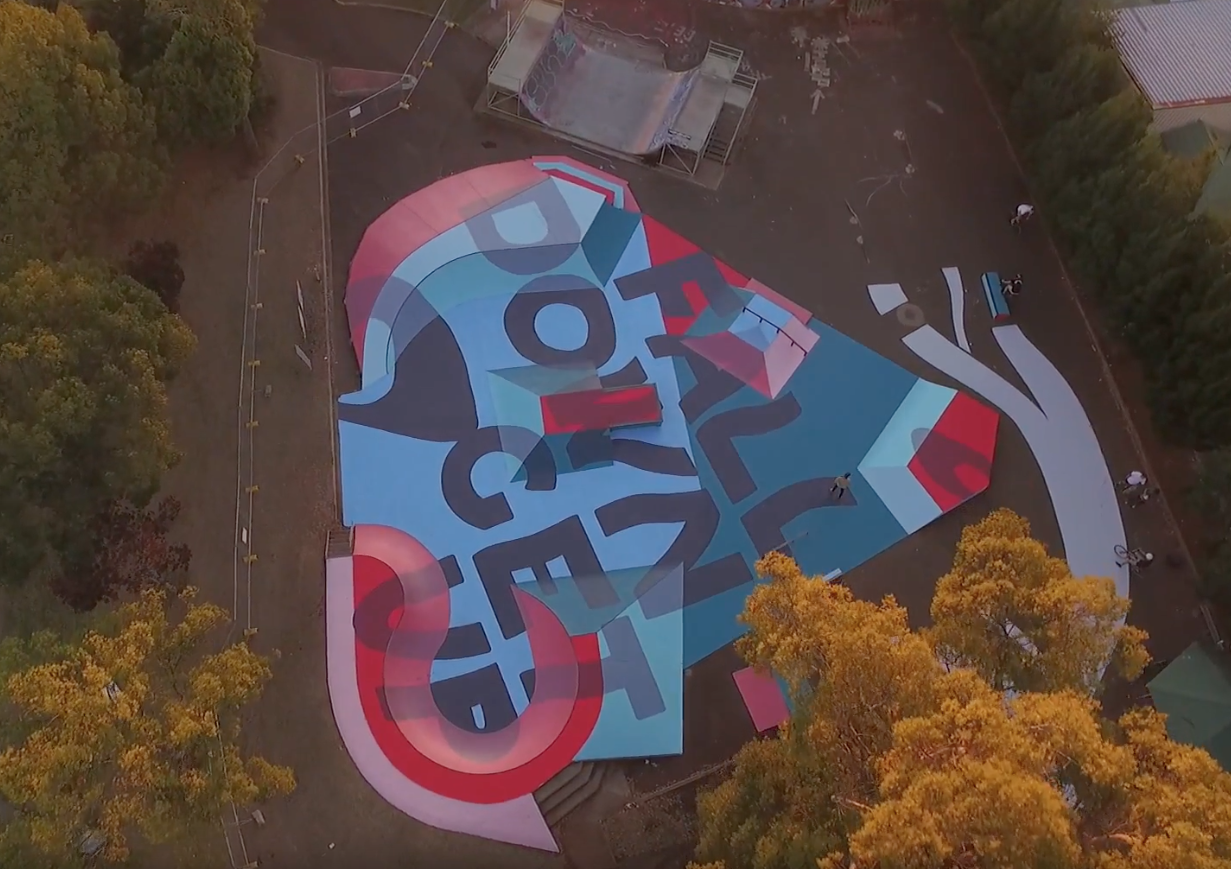 7. Where did you study?
I have completed a sign writing apprenticeship and did 2 years of a Bachelor of Creative Arts before I quit to run Kontraband Studios full time.
8. Where do you see yourself in five years? Working in an agency?
In 5 years I want to be working mostly in my signature style, I have a lot of work to do to get there. There is potential for agency work, if the right one comes along.
9. What about in ten?
It would be nice to have painted in at least 10 different countries by then.
10. What do you hope to achieve with your art?
To be content with what I am giving back creatively to the world. I believe a creative environment can only lead to creative new ideas and a better world to be in.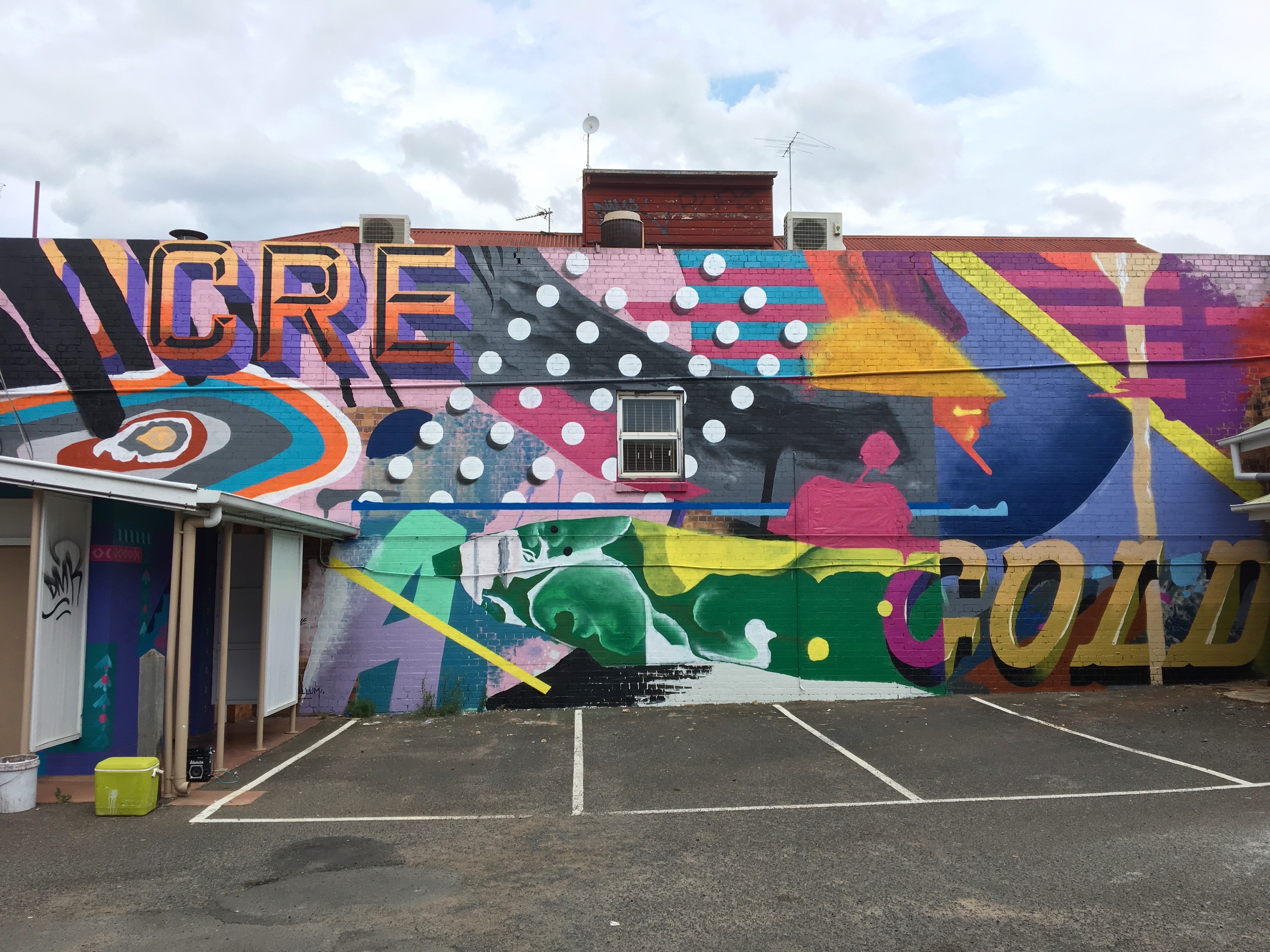 11. Now, tell us a little more about you as a person: what is your favourite food?
That's so hard I love food so much. Has to be stir fry because there are so many different amazing types! Oooo but what about asian soups, they are a close second!
12. Favourite book?
Perfume by Patrick Süskind. The descriptive language in that book is next level.
13. Favourite genre of music?
Hard one to narrow down but Hip hop, covers most bases. Im definitely a beat head.
14. What are your hobbies?
I love to go for a ride on my Motorbike.
15. If you weren't an artist, what would you be?
I would love to be a beat producer. (I'm not very good at picking secure jobs)