Instagram:
@ichijo_hikaru_
1.What's your story? Where are you from?
It is Hikaru Ichiko. I am from Tokyo, Japan. I graduated from the art college and now I am depicting illustration while doing a designer at the design office. 一乗ひかるです。日本の東京出身です。 美術大学を卒業して、今はデザイン事務所でデザイナーをやりながら、イラストを描いています。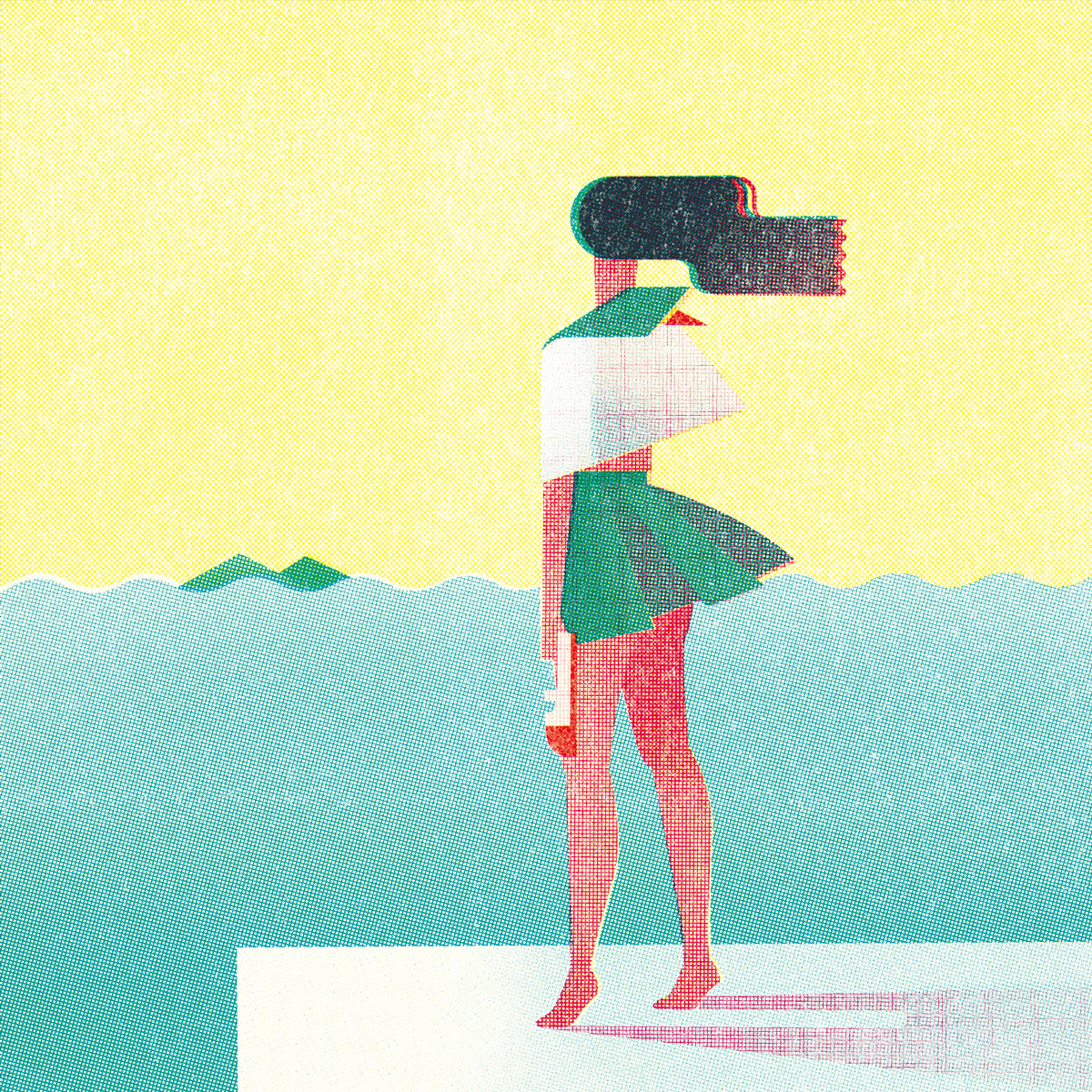 2.Tell us about your aesthetic.
A woman I draw does not show facial expressions. It makes a mystery, thereby giving the viewer room for imagination. As a result, I am thinking that I feel fragile, but intense. I frequently draw Japanese high school girls because their existence itself is transitory and powerful. Also, I feel that outlining, planar expression, and overlapping of colors like printmaking are Japanese-style expressions. But that was unconsciously doing. 私の描く女性は表情をみせません。 それによって謎めき、見た人に想像の余地を与えます。 結果、どこか儚げで、しかし意思がある強さを感じさせたいと思っています。 日本の女子高生を頻繁に描いているのは、その存在自体が儚く、力強いものだからです。 また、アウトライン的で、平面的な表現、そして版画のような色の重なりは、日本的な表現だとも感じています。しかしそれは無意識にやっていることでした。
3.What is your favourite medium and why?
Make an outline with Illustrator and color it with Photoshop from there. After that, I also print on screen printing. I like the expression on screen printing, the expression on which the ink is on and the coloring. I also like the process of printing one color at a time. I think that there is my character and screen print. イラストレーターで形を描いて、そこからフォトショップで色をつけます。 その後、スクリーンプリントで印刷もします。 スクリーンプリントの、インクが乗っている表情や発色が好きです。 また、一色づつ刷り上がっていく工程も好きです。 私の性格とスクリーンプリントがあっているんだと思います。
4.What is your artistic process like?
I am trying to express how to express it with a simple outline. However, the part where the point of view can easily go is a little complicated form. I am also thinking about composition, shape and color from the viewpoint of graphic design. いかにシンプルなアウトラインで表現するかを心がけています。 しかし、視点がいきやすい部分はすこし複雑な形を取っています。 グラフィックデザインをやっている視点からも、構図や形や色を考えています。
5.Who and/or what inspires your work?
I get inspiration from the boss of the design office and also from college classmates. Also, the words from the teachers who were taught during college and preparatory school days are always in my mind. デザイン事務所の上司や、大学時代の同級生達から日頃刺激をもらっています。 また、大学や予備校時代に教わった先生達からの言葉は常に頭にあります。
6.What role does art play in your life? How does it change the way you view the world?
To make is my life itself. I realize that I am alive by expressing it. It is also a communication tool for me, meeting people, creating conversation, depending on what I made. 作る事はわたしの人生そのものです。 表現する事で自分が生きてる事を実感します。 作ったものによって、人と出会ったり、会話が生まれたり、わたしにとってはコミュニケーションツールでもあります。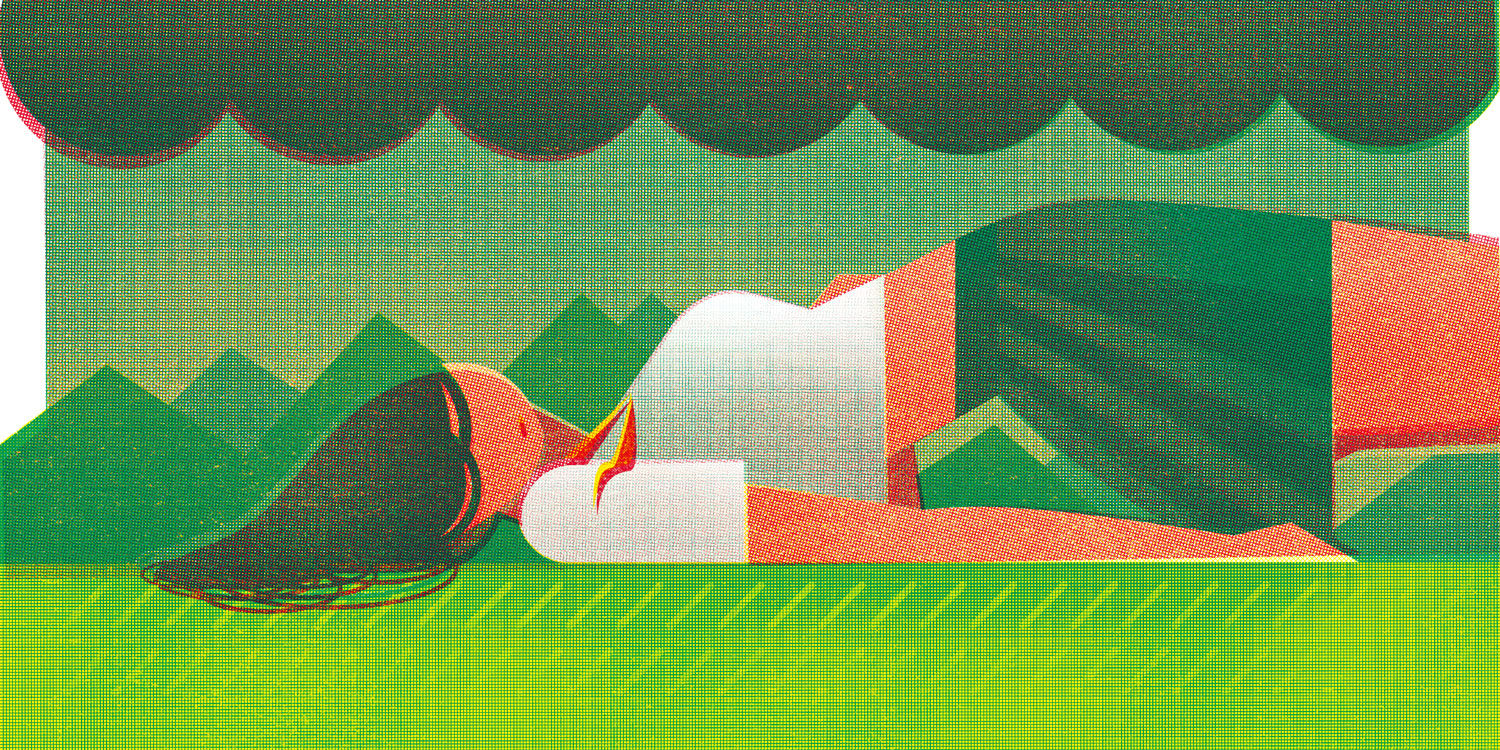 7.Where did you study?
I studied various designs at the Tokyo University of the Arts for 6 years, undergraduate and graduate school. The final major is graphic design. 東京芸術大学で学部と大学院の6年間、様々なデザインを勉強しました。 最終的な専攻はグラフィックデザインです。
8.Where do you see yourself in five years?
It may be that they may be drawn illustrations individually while doing designers at the current design office, so it may not be so. I can not see the future. いまのデザイン事務所でまだデザイナーをやりながらイラストを描いているかもしれないしそうじゃないかもしれないです。 まだ先が見えないです。
9. What about in ten?
At that time, I would like to become a famous designer and illustrator. その頃までには、活躍している人間になっていたいです。
10.What do you hope to achieve with your art?
Eventually, people and animals want to make something that makes everyone happy. I think that it may be of any form, such as art or design. ゆくゆくは、人も動物も、みんなが幸せになるようなものを作りたいです。 それはアートかデザインか、どんな形であってもいいなと思っています。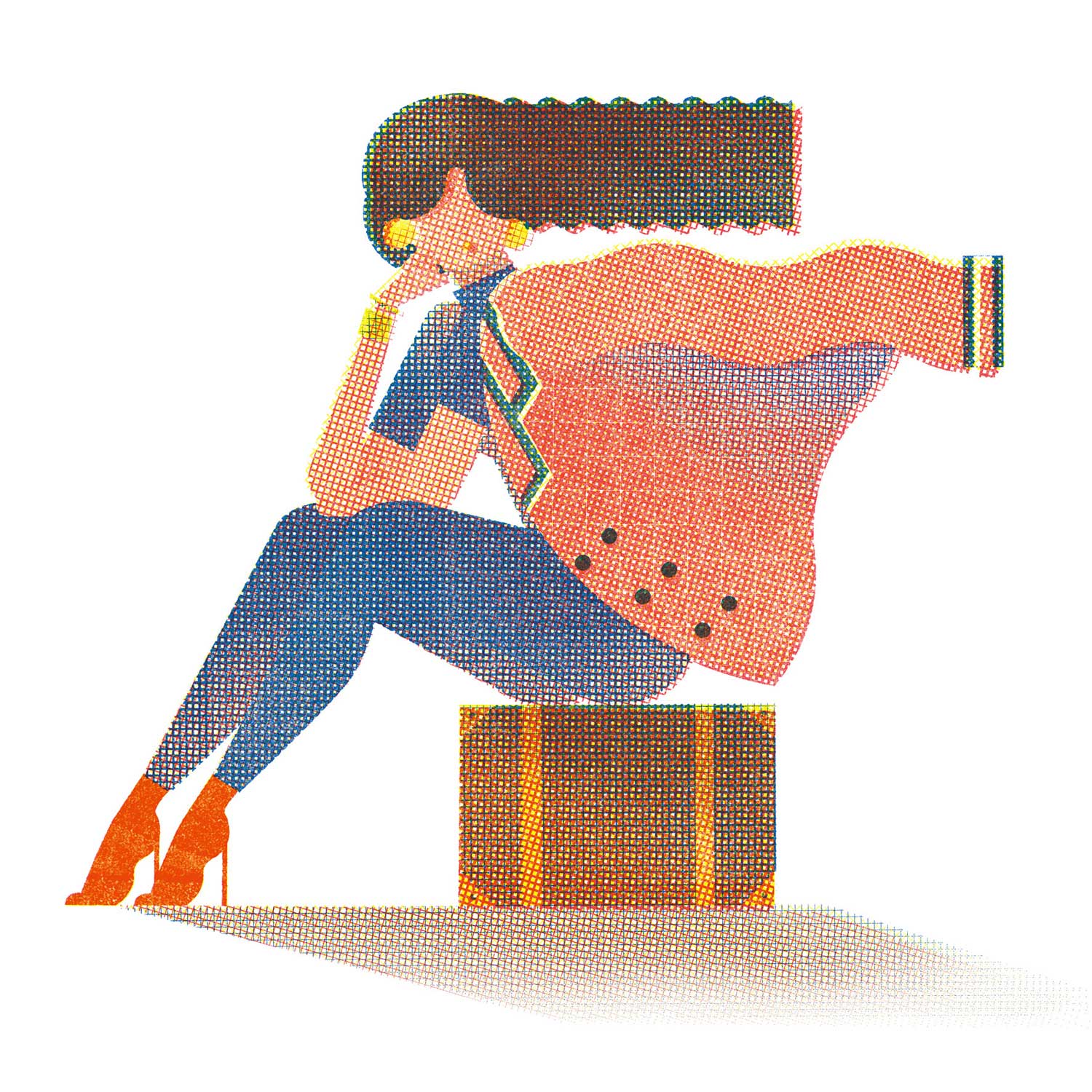 11.Now, tell us a little more about you as a person: what is your favourite food?
Pho,Curry,Sashimi フォー、カレー、刺身
12.Favourite book?
I read comics frequently. 漫画をよくよみます。
13.Favourite genre of music?
I like 70's J-POP(Showa songs). There are times when you are listening to Irish music when drawing illustrations. 日本の歌謡曲が好きです。 作業中はアイリッシュミュージックもよく聞いています。
14.What are your hobbies?
Drinking alcohol with people. And painting is also a hobby. 人とお酒を飲むこと。絵を描くこと。
15.If you weren't an artist, what would you be?
I can not imagine it at all. But I'd like to make a free trip such as backpacker. 全く想像できないですが、バックパッカーとか自由なことをやっていたいです。