Instagram:
@ievarag
Facebook:
www.facebook.com/ievaragillustration/
Etsy:
www.etsy.com/shop/IRagauskaite?ref=hdr_shop_menu
Cargocollective:
www.cargocollective.com/ievarag
1. What's your story? Where are you from?
I am Ieva Ragauskaite from Vilnius, Lithuania. I'm 22 years old but still, feel like such a baby in the art world.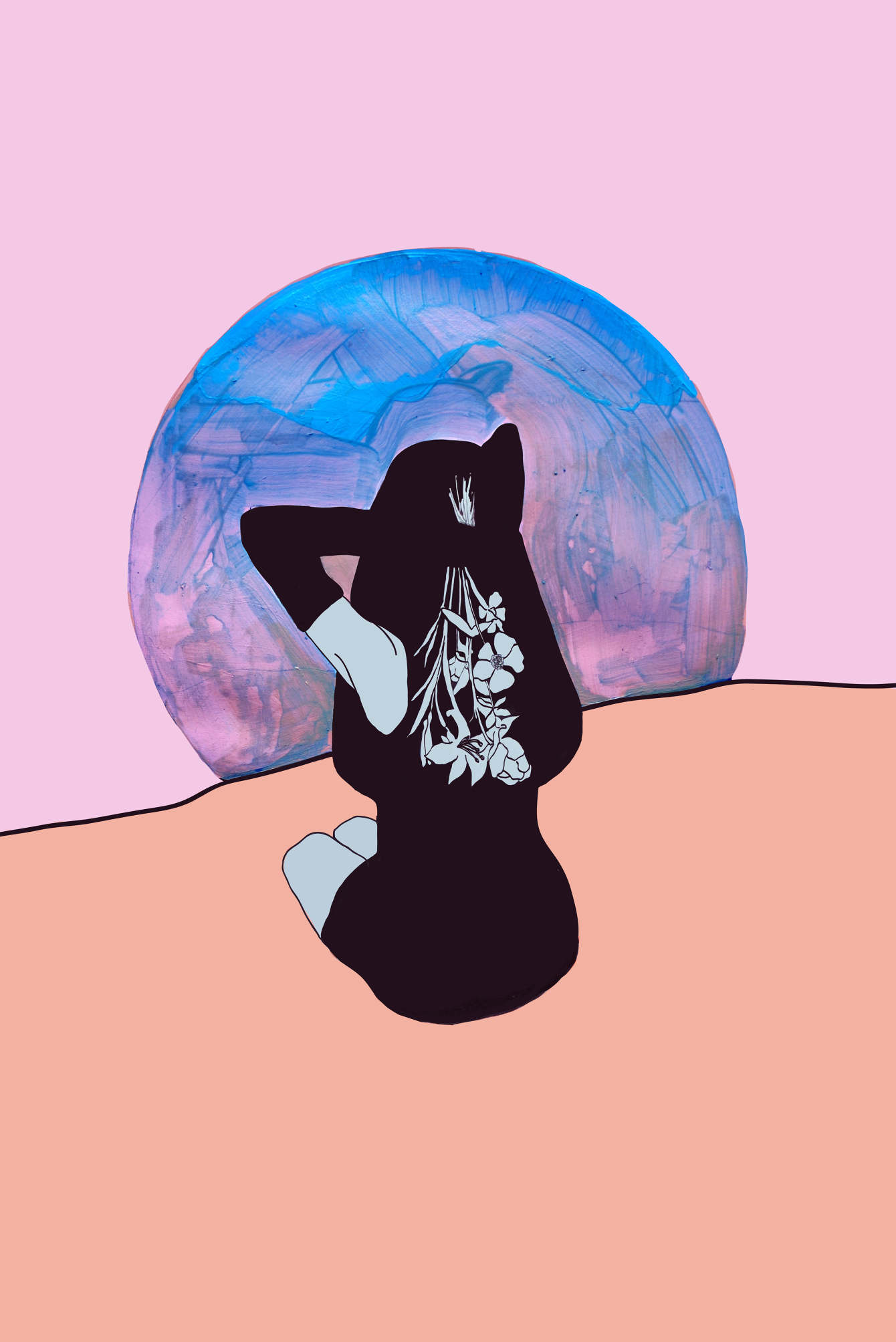 2. Tell us about your aesthetic.
Pinky girly surrealistic portraits with a lot of plants and details of classic graphic
3. What is your favourite medium and why?
All my illustrations are made on paper with acrylic paint, markers, pens or pencils. I cannot imagine myself working another way I don't think I could ever go fully digital though my works afterwards are digitalized using basic adobe programs. To create one work can take up to a few weeks but I like it. In the fast world like ours, it's nice to create something slowly and with a lot of details.
4. What is your artistic process like?
Usually, I don't have some ideas per se in my head. All my works are born the same way they probably look – like a weird collage. Usually, I know what I wanna see in my work and most of the time it's a woman haha. I love flowers so I will definitely put flowers somewhere. Then I think about the background, maybe places where this weird, surrealistic looking woman could be standing or maybe what could bring whole work in one piece and not look like tiny parts of something. So to me its very collage type of illustrations.
5. Who and/or what inspires your work?
Travelling, new cultures, women, young artist, art itself.
6. What role does art play in your life? How does it change the way you view the world?
I think most artist feel the same that art in a way controls us. We cannot go through posters in the streets and we cannot watch a movie like normal people – always looking for beautiful cinematography to be inspired by. Consciously or unconsciously art shapes us and makes us look for art everywhere. Art is more like this bad guy on your shoulder controlling you: " No, you cannot enjoy this cup of coffee! You need to draw it! NOW!"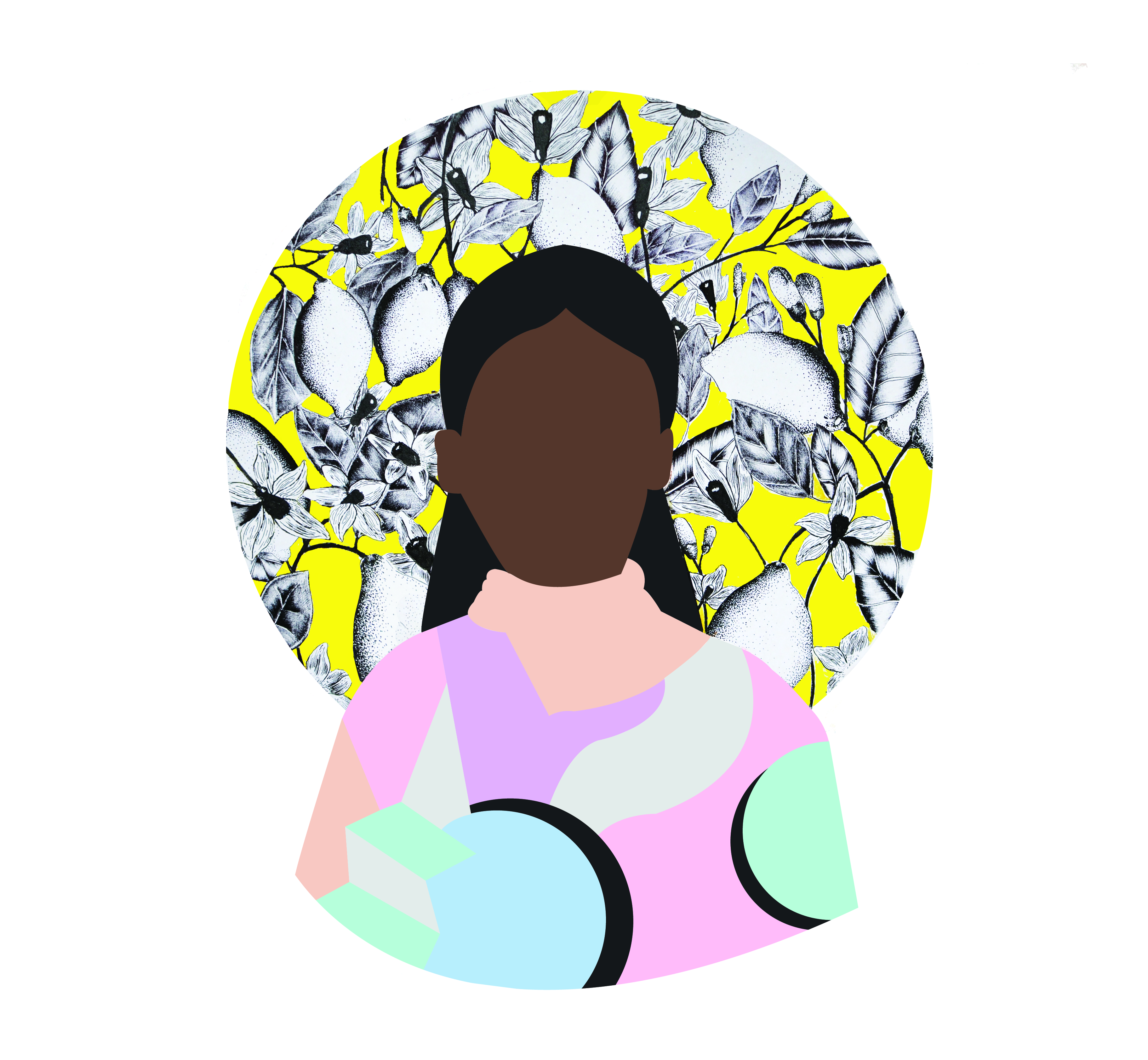 7. Where did you study?
I finished an art school when I was a teenager and studied for two years in the art academy here in Lithuania but after a few years I dropped out of it. Rebel!
8. Where do you see yourself in five years? Working in an agency?
Oh no no no! In five years I'll be somewhere in Argentina dancing. And art wise I will just keep doing what I'm doing now and I will see. Somehow good things find a way to me always.
9. What about in ten?
In ten years…In ten years I will probably feel old. 32? Yikes!
10. What do you hope to achieve with your art?
At first I thought I'm just drawing girls portraits but maybe a year ago I started to see my work as really feminine and feministic. At least now I hope to create art inspired by women to women.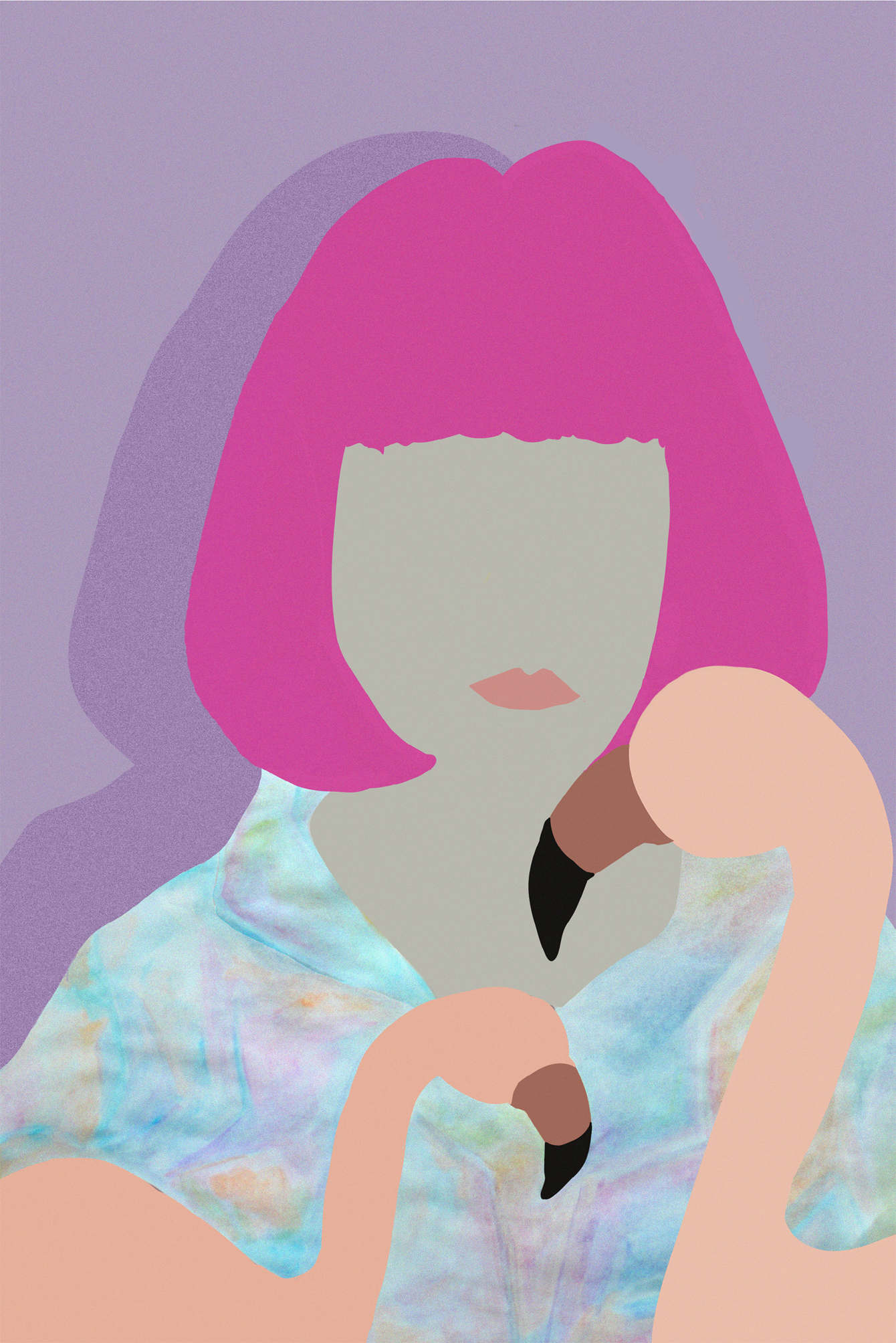 11. Now, tell us a little more about you as a person: what is your favourite food?
Here in Lithuania and in other Baltic states countries we have this delicious and sweet thing called "cheesies". It's made from curd and on top they have chocolate. I love them. I can eat ten at one sitting. It was the only food I wanna get back home after travelling.
12. Favourite book?
maybe Henry Millers 'Tropic of Cancer' and 'Tropic of Capricorn'
13. Favourite genre of music?
For the last couple of years, I listen mostly only old school and hip hop! When I'm working I'm just browsing SoundCloud and searching for new sounds some music so weird I could never know what kind of genre it is haha!
14. What are your hobbies?
I'm always afraid of people asking me this because I might sound so boring. Can my work be my hobby? I love travelling but it's more of a way of life than the hobby itself. Also, I love cooking and eating so these two things comes perfectly together!
15. If you weren't an artist, what would you be?
A chef!