Instagram:
@ikyste
Twitter:
@ikyste
Society6:
www.society6.com/ikyste
1. What's your story? Where are you from?
I'm 25 years old, I was born in a really small town in the middle of Brazil, I dropped out of college twice (architecture/journalism) and I mostly stay indoors.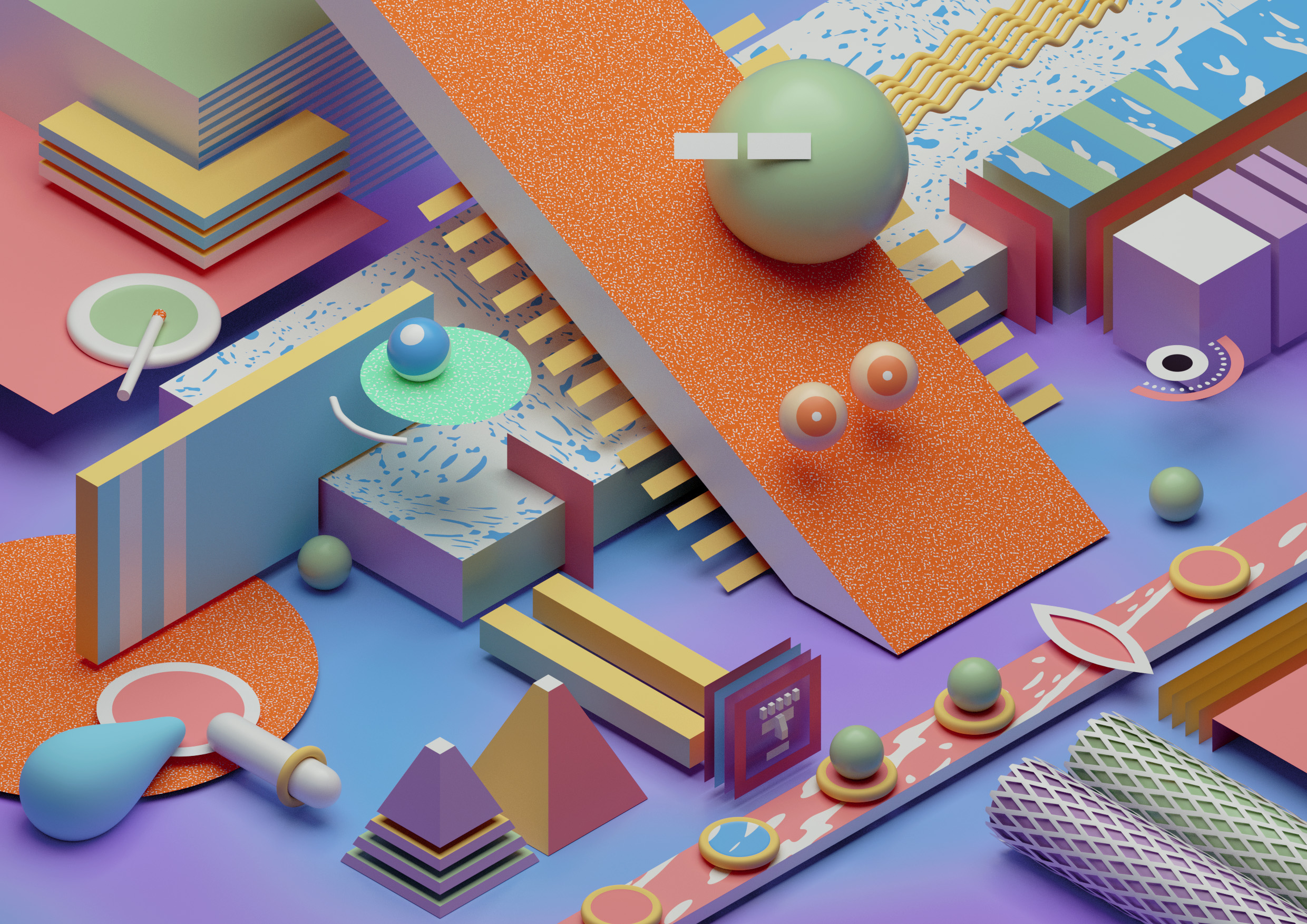 2. Tell us about your aesthetic.
When it comes to my work I guess I'm heavily inspired by architecture and traditional art. I've been studying futurism, dada, surrealism and abstract expressionism. I'm interested in their experimentations with color, materials and composition but I also enjoy the way they interpreted thought and expression. They were heavily interested in abstraction as a subject and as a tool and that's something that speaks to me. So I think people can understand my aesthetic if they look at the work of artists like Kazimir Malevich, El Lissitzky and Kurt Schwitters, because that's where I'm getting inspiration from. It's an attempt to achieve something similar, and my tool right now is 3D modeling but I wanna try other mediums too.
3. What is your favourite medium and why?
Paint. I like the way people interact with it. If someone's really interested in a painting then it becomes a moment. And abstraction probably gets a stronger reaction, for better or worse, and that's something I enjoy too.
4. What is your artistic process like?
Sometimes I do research and sketch but most of the time I just open Blender, set a camera and start adding objects to the scene until I have something I like. Then I set the lighting, followed by adding colors to every object in the scene and sometimes I add textures (procedural and image textures) too. Then I mess around with the final render on Photoshop.
5. Who and/or what inspires your work?
I enjoy every attempt at abstract art, so I look at a lot of it. I also enjoy digital art, and most specifically game art, so I look at a lot of it too (@EthanRedd, @Yukon_Bear, @_Teejay5)
6. What role does art play in your life? How does it change the way you view the world?
I guess I'm just nonstop thinking about it. And like most people starting out I have an urge to feel like I'm putting all my effort into it. Doesn't bother me 'cause it's definitely what I want to be doing and I know that's necessary. Art makes me constantly aware of visuals, which helps me get inspired by a lot of different things, and it's easier to do that if you try to be continually curious instead of judgy.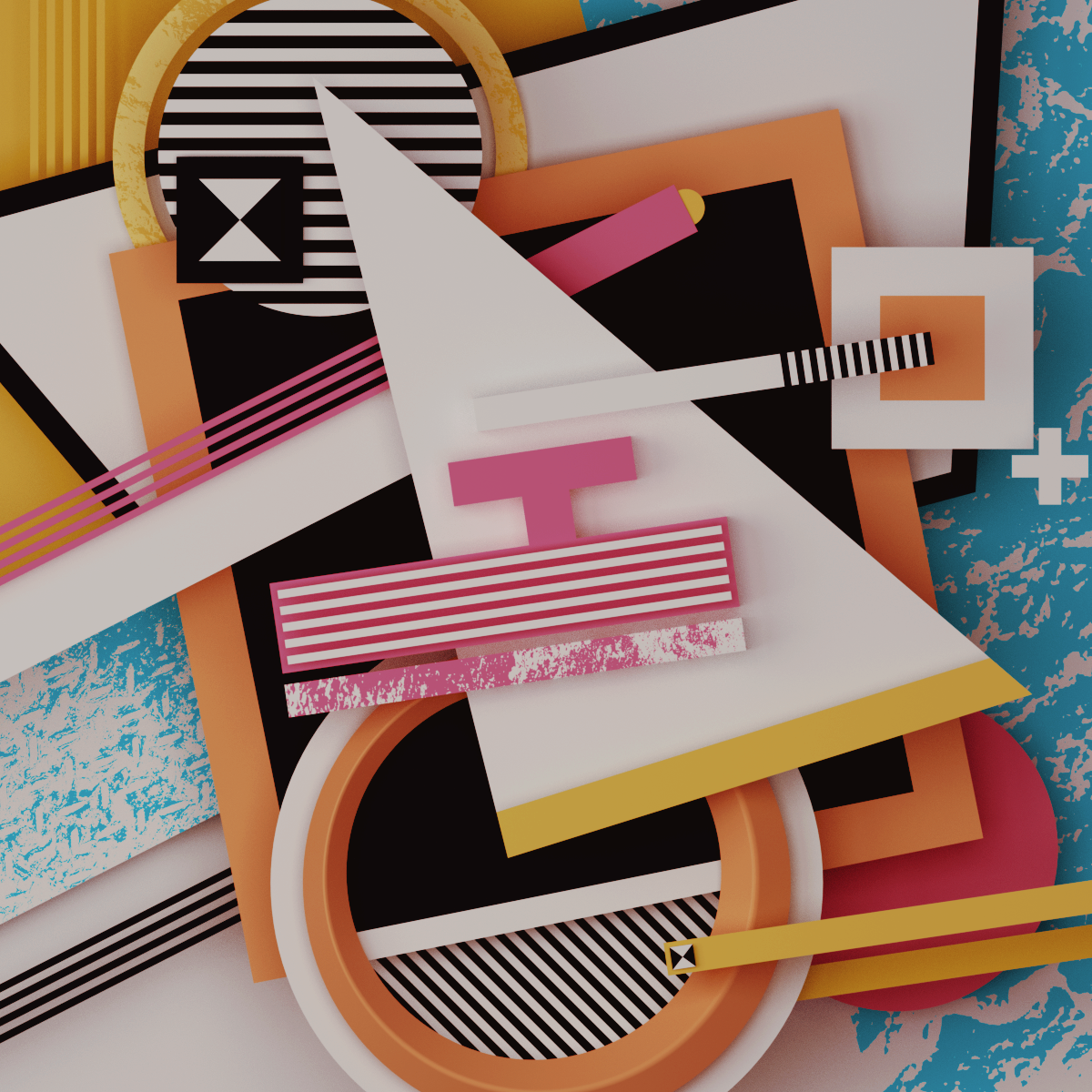 7. Where did you study?
Universidade Federal de Uberlândia. But not too long. Taught myself 3D modeling with the amazing community surrounding Blender.
8. Where do you see yourself in five years?
Hopefully working on my own studio.
9. What about in ten?
Working on my own studio in an extraterrestrial colony.
10. What do you hope to achieve with your art?
I would love to make my own contribution to abstract art, maybe show people that you can use 3D digital tools to achieve a unique style, and that working with digital doesn't mean a lack of interest in traditional art. I would also enjoy showing people that Brazil is a big country with a lot different and interesting productions and that we work hard to experiment with our art and the tools available to us.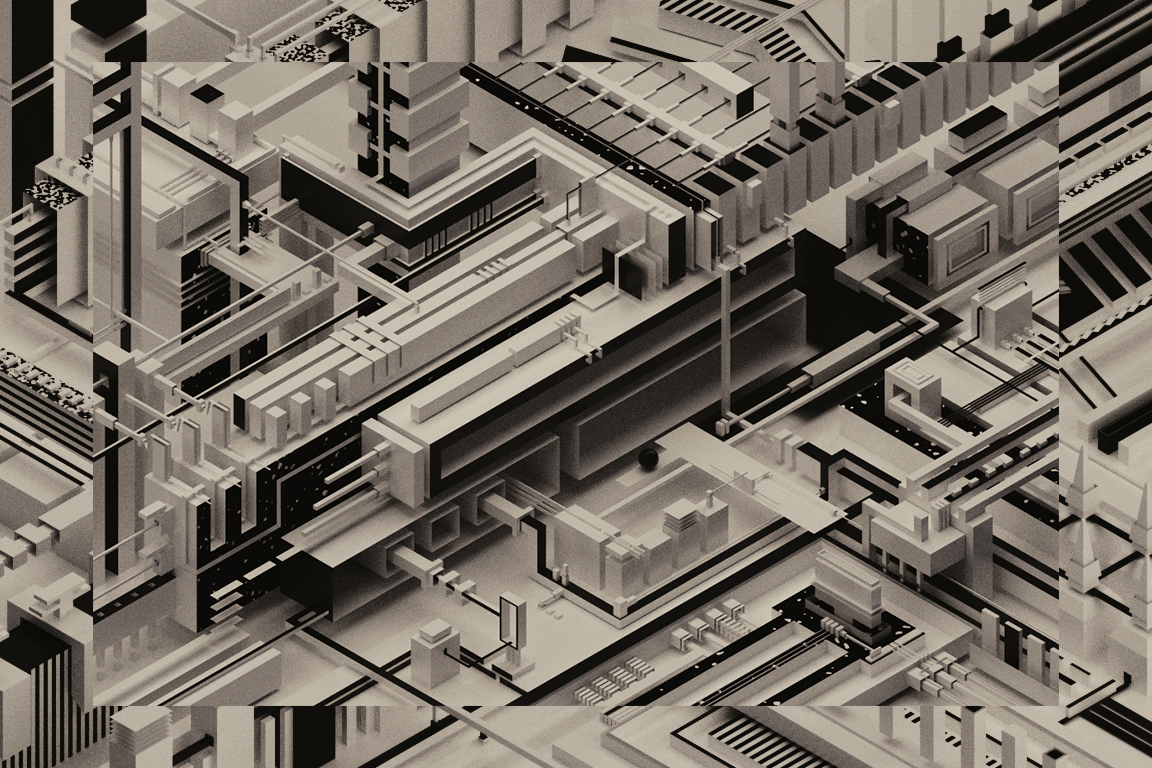 11. Now, tell us a little more about you as a person: what is your favourite food?
Probably "pastel", which I definitely encourage anyone visiting Brazil to try it.
12. Favourite book?
"The empire of the grotesque" by Muniz Sodré and Raquel Paiva.
13. Favourite genre of music?
Probably electronic and alternative rock but I listen to mostly anything.
14. What are your hobbies?
Music/games/movies.
15. If you weren't an artist, what would you be?
Before deciding I should try working with art I thought I could be a psychologist, a lawyer, a journalist, an architect, an economist or a kitchen chef. So I would probably be a mess.