Instagram:
@ilaria.ranauro
Facebook:
www.facebook.com/ilariaranauroillustration
Behance:
www.behance.net/ilariaranauro
Etsy:
www.ilariaranauro.etsy.com
Website:
www.ilariaranauro.com
1. What's your story? Where are you from?
I was born in Rome, Italy in 1983. I studied as graphic designer and also attended a master in Toy Design in Milan. I'm the founder of the brand Ninjo Toys (
www.ninjo-toy.com
). After 10 years spent working as a graphic designer for several companies, I was tired of not being able to express my creativity. That's when I decided to quit and pursue my dream of becoming an illustrator. In 2014 I moved with my husband and my two cats to Berlin, where I currently live and work as a freelancer.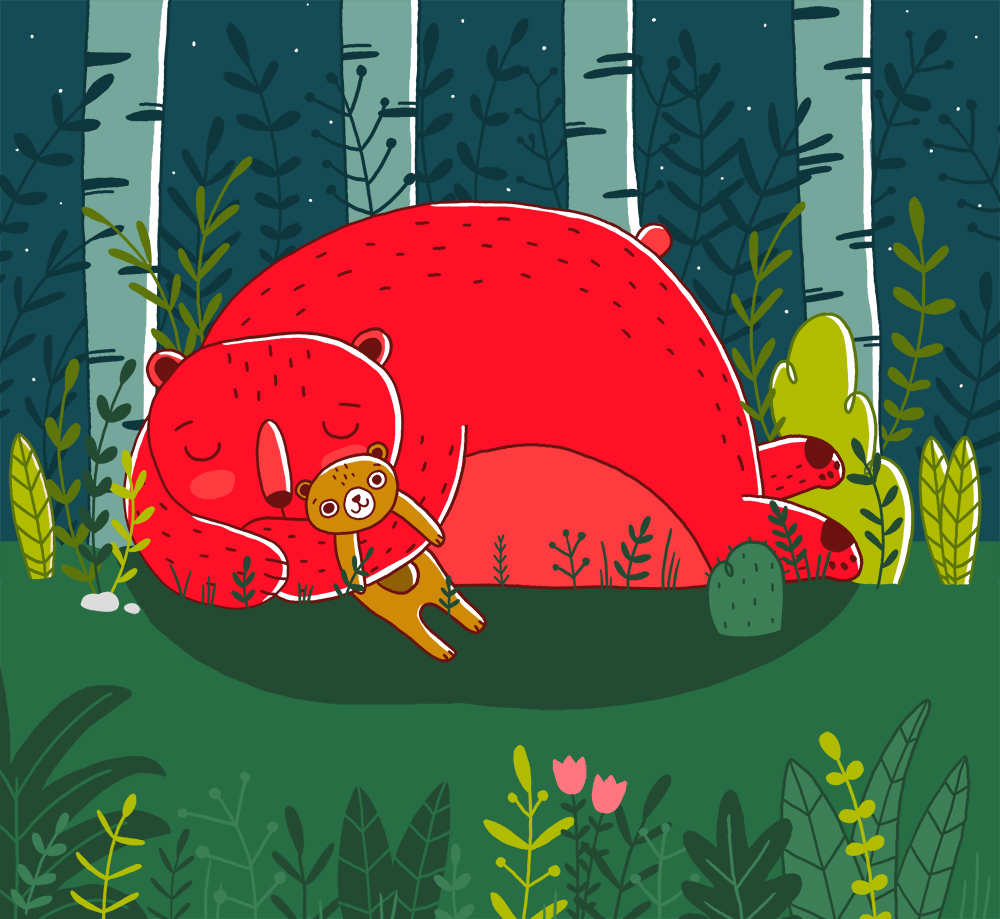 2. Tell us about your aesthetic.
I try to create illustrations that give positive feelings. My drawing strokes are quite simple and clean. You can find a lot of white lines in my style, that's what I use to bring light to my illustrations.
3. What is your favourite medium and why?
I like to mess around with colored pencils, because they remind me of my childhood. But my works are mostly created with digital tools, I recently bought a Cintiq and I can't be more fond of it.
4. What is your artistic process like?
I start all my works with my favourite Caran D'Ache pencil and a rubber. When I'm fine with the sketch I scan the image and open Photoshop. Then I trace and color the illustration with the pen display using digital brushes. You can see more about my process on my YouTube channel https://www.youtube.com/watch?v=9YGn_CPhZqQ
5. Who and/or what inspires your work?
Other artists' work is what inspires me the most. I spend a lot of time looking at illustrated books or magazines for children and I also like to discover new artists on Instagram. Some of my favourite ones are Frannerd, Mark Conlan and Oliver Jeffers.
6. What role does art play in your life? How does it change the way you view the world?
Art is my everyday. It's not only what I do for living but what I like the most. Art gave me a more precious pair of eyes, that are not only able to see the world but to observe it deeply.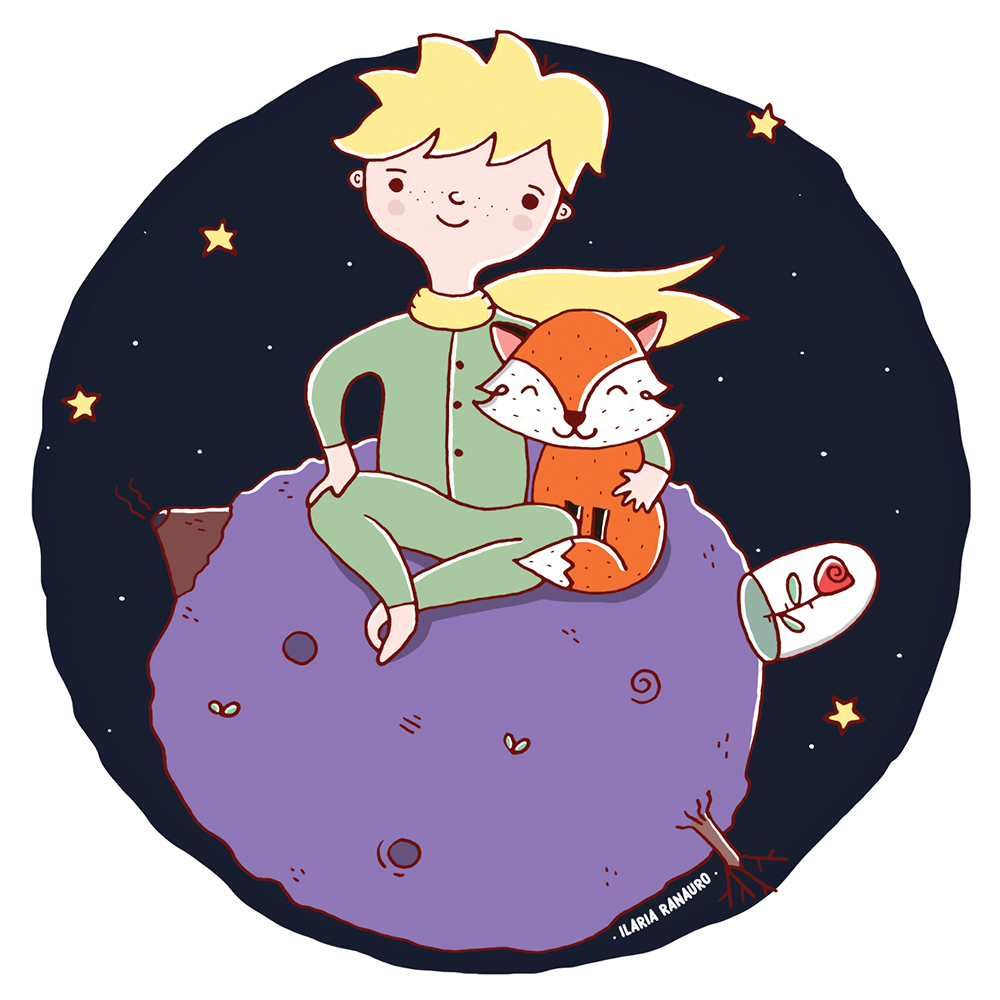 7. Where did you study?
I graduated in Graphic Design at Virginia Woolf school in Rome, but I'm a self-though illustrator. If I could go back in time I would choose Illustration instead.
8. Where do you see yourself in five years? Working in an agency?
In five years I hope I published a few children's books and found a good agent. I don't have big dreams of success, for me is just amazing to keep working with illustration from my home studio with my two cats. For sure I'd love to have some kids around my place.
9. What about in ten?
Still working on amazing projects, with nice clients.
10. What do you hope to achieve with your art?
I hope my illustrations give a smile and positive feelings to the people. For me is enough to see a kid pointing at my drawing with a smile and a flame in the eyes.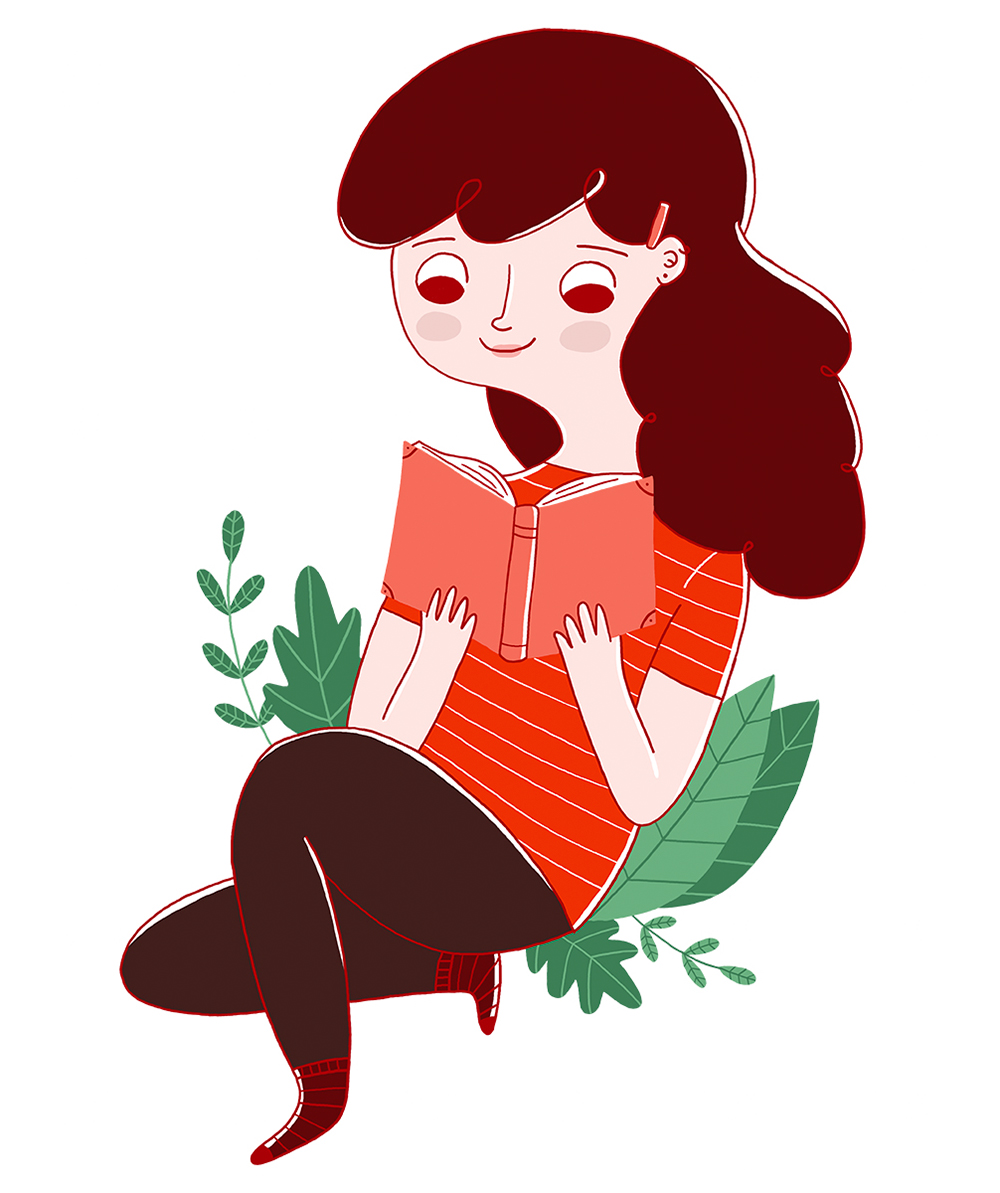 11. Now, tell us a little more about you as a person: what is your favourite food?
It might sounds ordinary but I have to say pizza. Plus all the amazing Italian food.
12. Favourite book?
Banana Yoshimoto - Amrita.
13. Favourite genre of music?
I like pop and hip hop music, but also the old jazz and swing.
14. What are your hobbies?
In my spare time I like to go to the gym and meet with friends. Currently I enjoy to decorate mugs.
15. If you weren't an artist, what would you be?
When I was a kid my dream was to become a veterinary, so yes I think this is what I would be.