Instagram: @illuminery
Website: www.kashapova.com
1. What's your story? Where are you from?
I'm from Kyiv, Ukraine and moved to US when I was 16. After graduating college in Virginia, I moved around the country a lot, living and working in CA, NYC, DC, and a few other places. I started freelancing as an editorial illustrator over a decade ago. Around that time I also got married. Because my husband is in the military, we still move a lot (which I love!). We have two little kids and two dogs (mini-dachshund and a rat-terrier mix). In the past few years I've shifted my focus to children's illustration.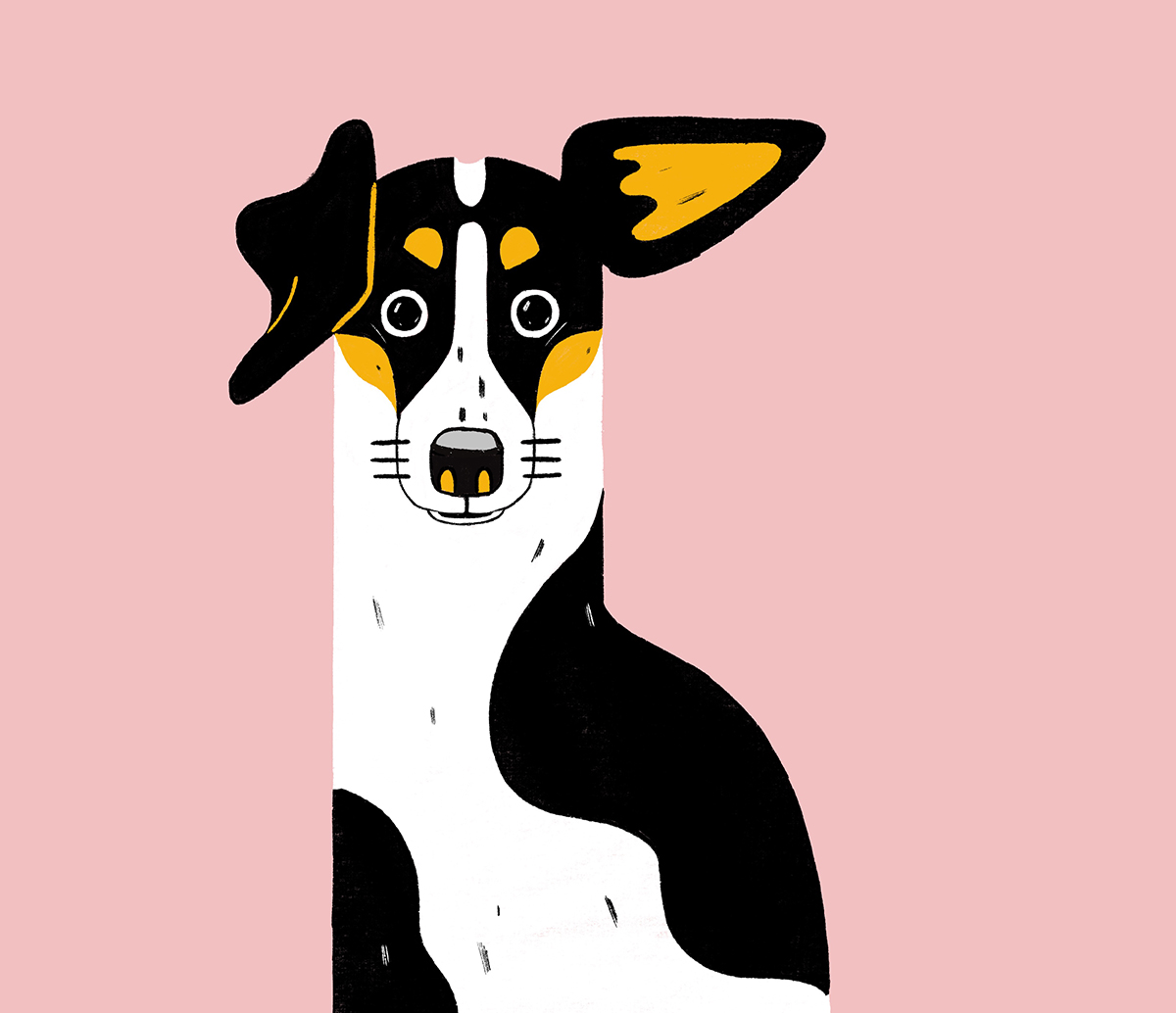 2. Tell us about your aesthetic.
My work is cute, humorous, whimsical, and dynamic. I enjoy working with happy vibrant colors and gritty textures.
3. What is your favourite medium and why?
All of my client work is digital (Photoshop, Illustrator, Procreate), or a combination of ink and brush (or nib) with digital. I'm a bit of a hoarder, when it comes to art supplies - I love experimenting and want to try everything. For the personal work, ink and brush is my go to, but I also really enjoy working with watercolor, colored pencils, acrylics, oils, and pastels.
4. What is your artistic process like?
I keep a long running list of ideas in Evernote. Before starting any drawing, I write about it first, describing what I want to include (the actual elements, accents, the emotional tone), and do a lot of research. Then I do a few very loose gestural sketches (I prefer to sketch on the loose paper rather than in the sketchbook, or in Procreate - whatever is handy), and pick the one that feels right. Then I usually jump into the drawing right away. I like to keep minor mistakes and imperfections - it makes the work more interesting to me. As for colors, I like them bright, but prefer to limit how many I use (it turns the process into some kind of a fun puzzle). Once the coloring is done, I add the effects - it usually takes up about the same amount of time as all the previous steps combined. I'm a fan of the "overlay" blending mode.
5. Who and/or what inspires your work?
I try to draw from life as much as I can, so my kids and my dogs are my muses for sure. Travel is also a giant source of inspiration, as well as nature, films (especially, David Lynch), literature, people's stories (I love listening to the Moth podcast), & comedy. In terms of artists, I'm really inspired by André François, Saul Steinberg, Jiří Šalamoun, Beh Shahn, and Brett Whiteley. I like playful art with a bit of humor and nonsense.
6. What role does art play in your life? How does it change the way you view the world?
As a kid, I would meticulously study every mark of Tenniel's illustrations in my treasured copy of "Alice in Wonderland". I really wanted to draw like that. The artist's ability to convey so much with just a line of ink fascinated me. So I started drawing early, and never really stopped. Making art got me through some personal challenges, and it also became a great way of connecting to people. I like the idea that everyone is an artist in their own way, it's just an additional way to communicate.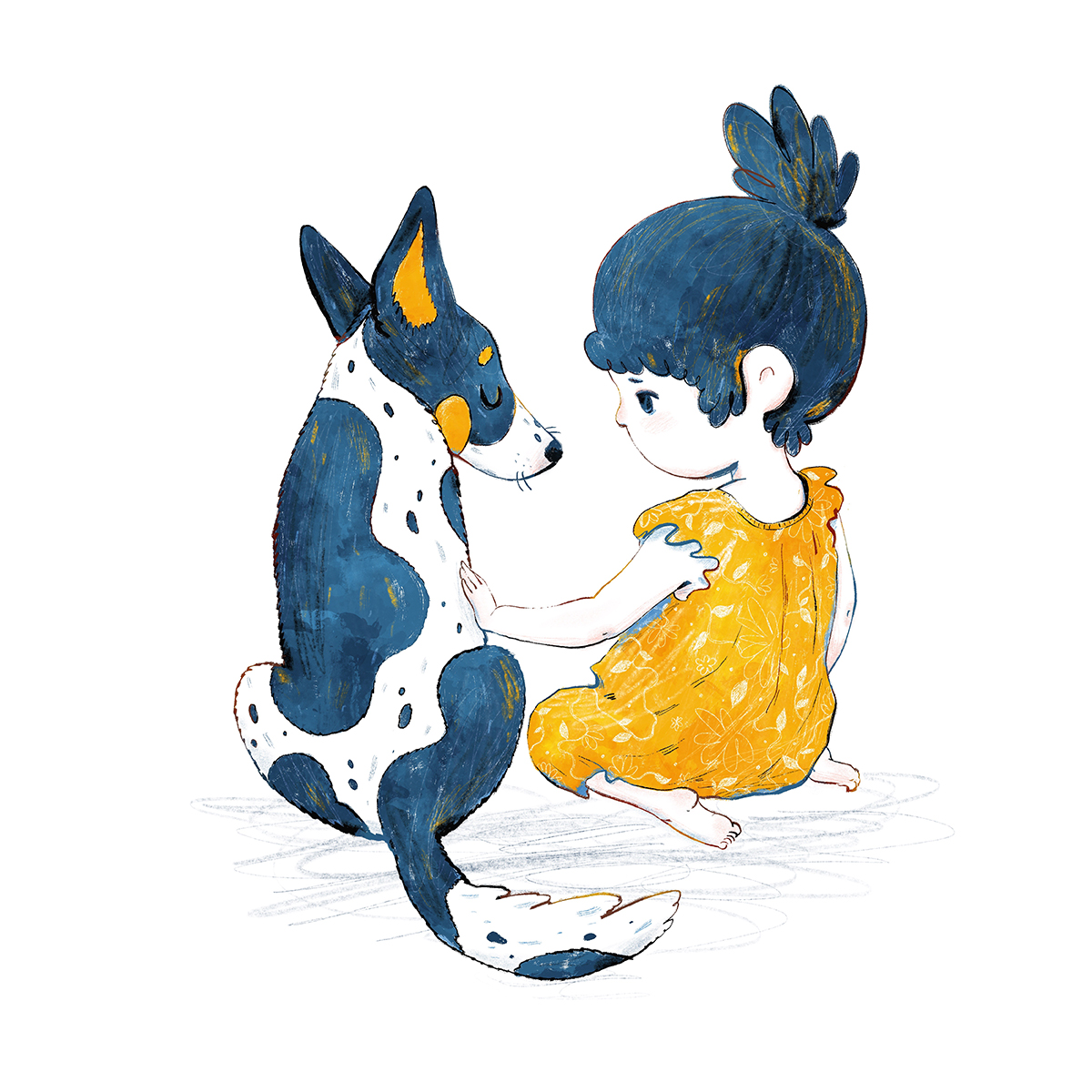 7. Where did you study?
I have a BFA in Studio Arts from University of Virginia. I studied painting, graphic design and cinematography. Although, to get a start as an illustrator and to build my freelance career, I had to self-educate a lot (and continue to do so) by reading copious amounts of industry books, taking additional courses, and finding mentor advice.
8. Where do you see yourself in five years?
Professionally, as a working illustrator, with a published picture book or two under my belt (hopefully!). Personally, as a sane parent of happy kids, in a home with a studio, dogs, a garden, and a big library.
9. What about in ten?
Same, really. I have a lot of unrealized ideas, so I know I'll continue trying something new, as well as working out my skills. But the common denominator would be to be a person who makes a living by making art.
10. What do you hope to achieve with your art?
I just want to bring my share of positivity into the world and lighten up the mood a bit.
11. Now, tell us a little more about you as a person: what is your favourite food?
Probably pickles, any pickled vegetable really. Also, I'm a half Tatar, and there is this amazing dish from the Tatar cuisine that I grew up with called "balesh". It is basically a meat and potato pie. It is simple, but heavenly, and I wish someone would make it for me every day (I tried to recreate it myself a few times and miserably failed).
12. Favourite book?
I have a special place in my heart for the Soviet absurdist literature (Daniil Kharms!) and the satirical plays by Evgeny Schwartz ("The Dragon", "The Ordinary Miracle"). Also, the 20th century Russian poets like Anna Akhmatova, Mandelshtam, Brodsky, Chorny..
13. Favourite genre of music?
When working: Chopin, Erik Satie, Andrés Segovia for the "thinking" stage; post punk and the UK indie rock from early 2000s for the "hands on" stage.
14. What are your hobbies?
Reading, painting, animation, photography, yoga, biking, swimming, snowboarding, puzzles, cooking, travel (especially exploring the cities).
15. If you weren't an artist, what would you be?
A librarian or something in forestry.