Instagram:
@illusootrator
1. What's your story? Where are you from?
I was born in Korea, then moved to the U.S when I was in High School.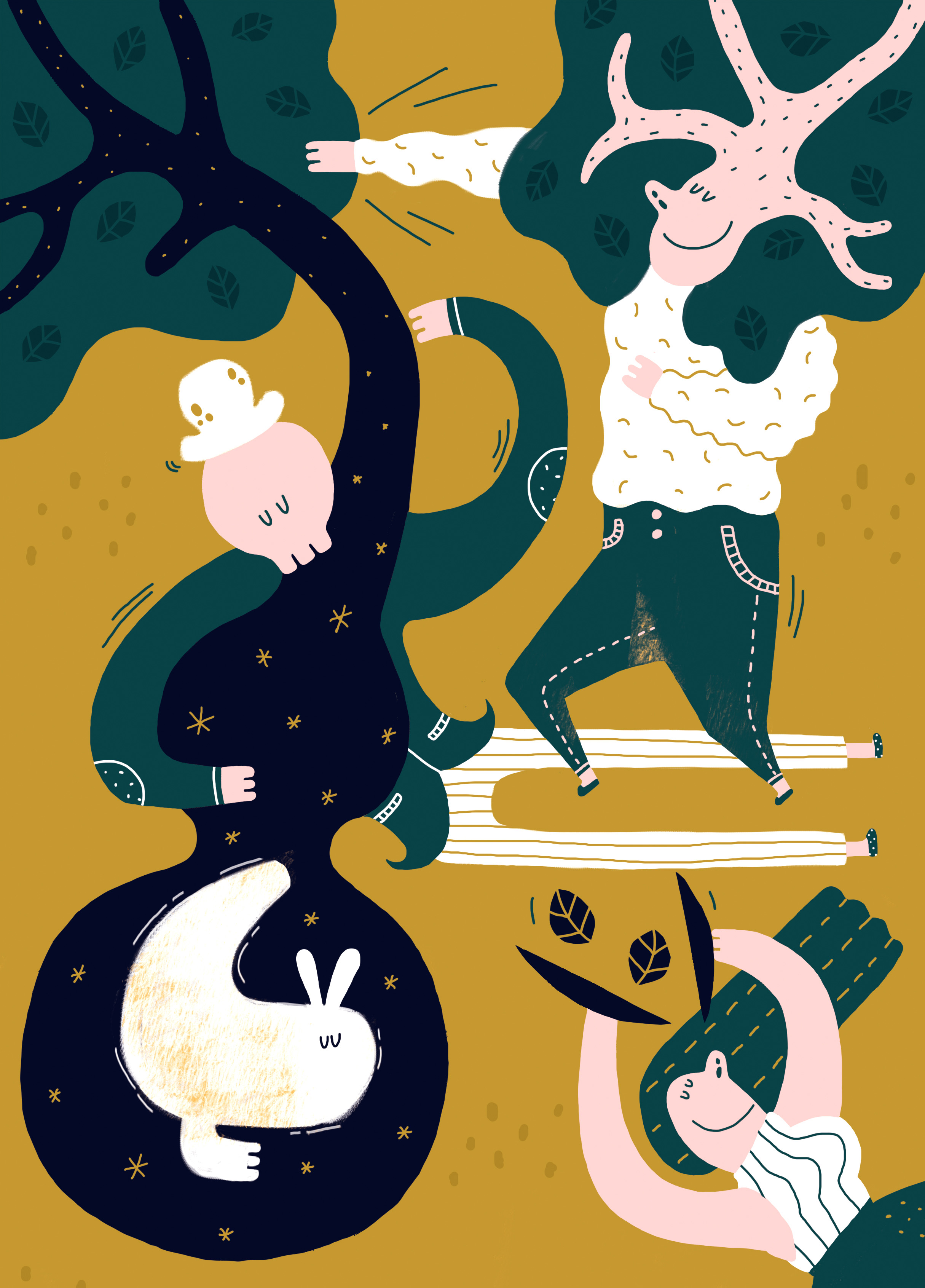 2. Tell us about your aesthetic.
I honestly still look for my own drawing styling so it is hard to tell. However, I tried to draw something that people would feel warm or emotionally agree with.
3. What is your favourite medium and why?
My favorite medium is 0.3mm or 0.5mm High Tech pen. I like it because I can control the detail lines.
4. What is your artistic process like?
Typically, I do not put too much thoughts on illustrations. When I have a topic, I doodle things that are related to the topic then randomly combine two or three things. For example, if the topic is November, I would doodle turkeys, leaves, trees, people or instruments, then I combine turkey and instruments, which would look like a guitar that looks like a turkey.
5. Who and/or what inspires your work?
People, especially my closest people. I imagine people smiling when seeing my drawings. Other than that, I am inspired by own feelings, thoughts, and daily life.
6. What role does art play in your life? How does it change the way you view the world?
Art plays roles like as if it is my lover. I get stressed out when I can't draw but I am happy when I can draw well. I feel proud of myself when people love my artwork. I used to walk around to draw but now I want to draw when I look around.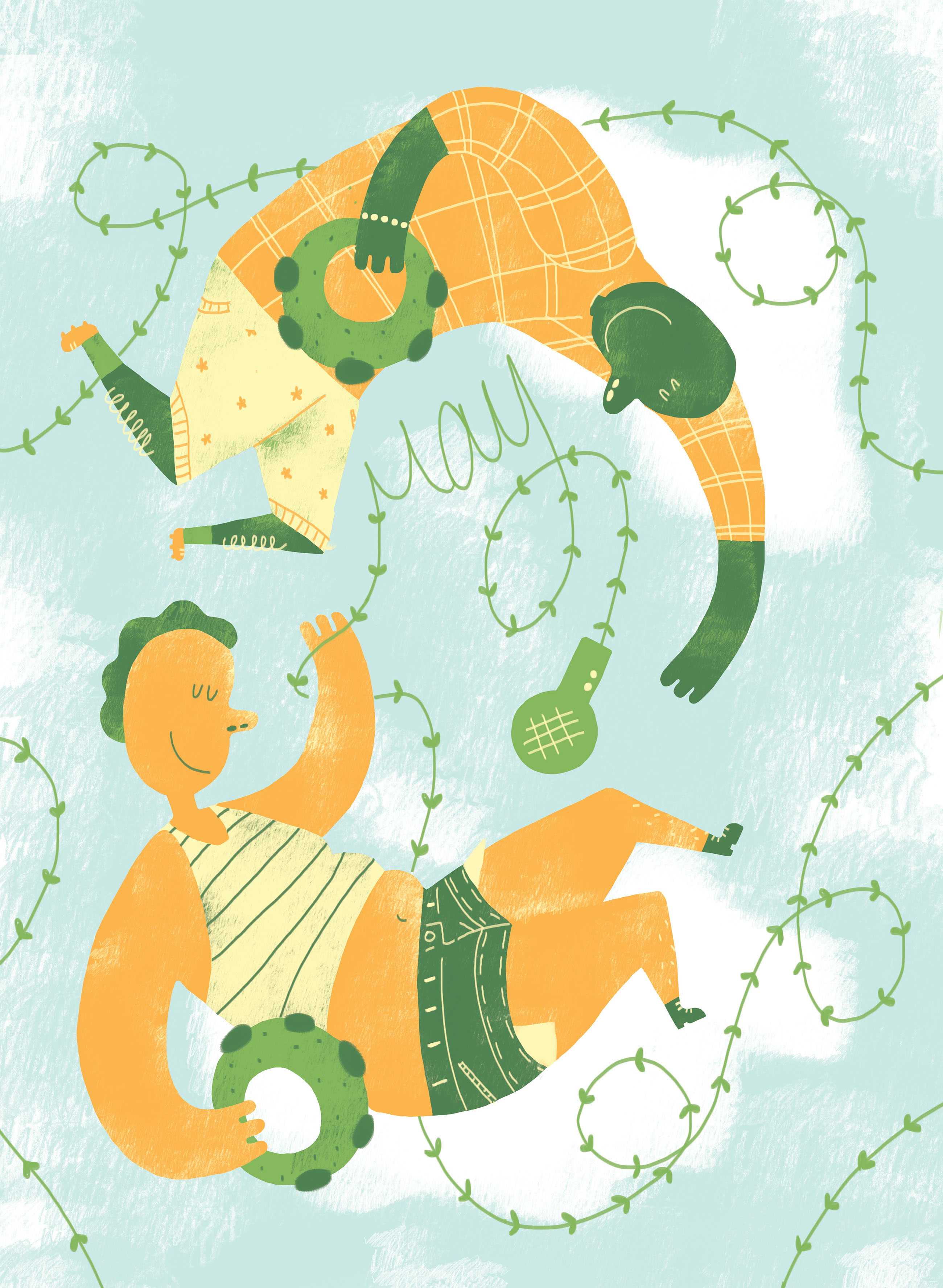 7. Where did you study?
I graduated with a major in Graphic Design, and minor in Art History in Tyler School of Art located in Philadelphia, PA in the U.S.
8. Where do you see yourself in five years?
I can see my drawing style will get more characteristic than now.
9. What about in ten?
I can see myself publishing children's books. I'd also like to travel and read more books. It may sound weird but I will probably study Biology or Psychology again.
10. What do you hope to achieve with your art?
Satisfaction between me and the viewers.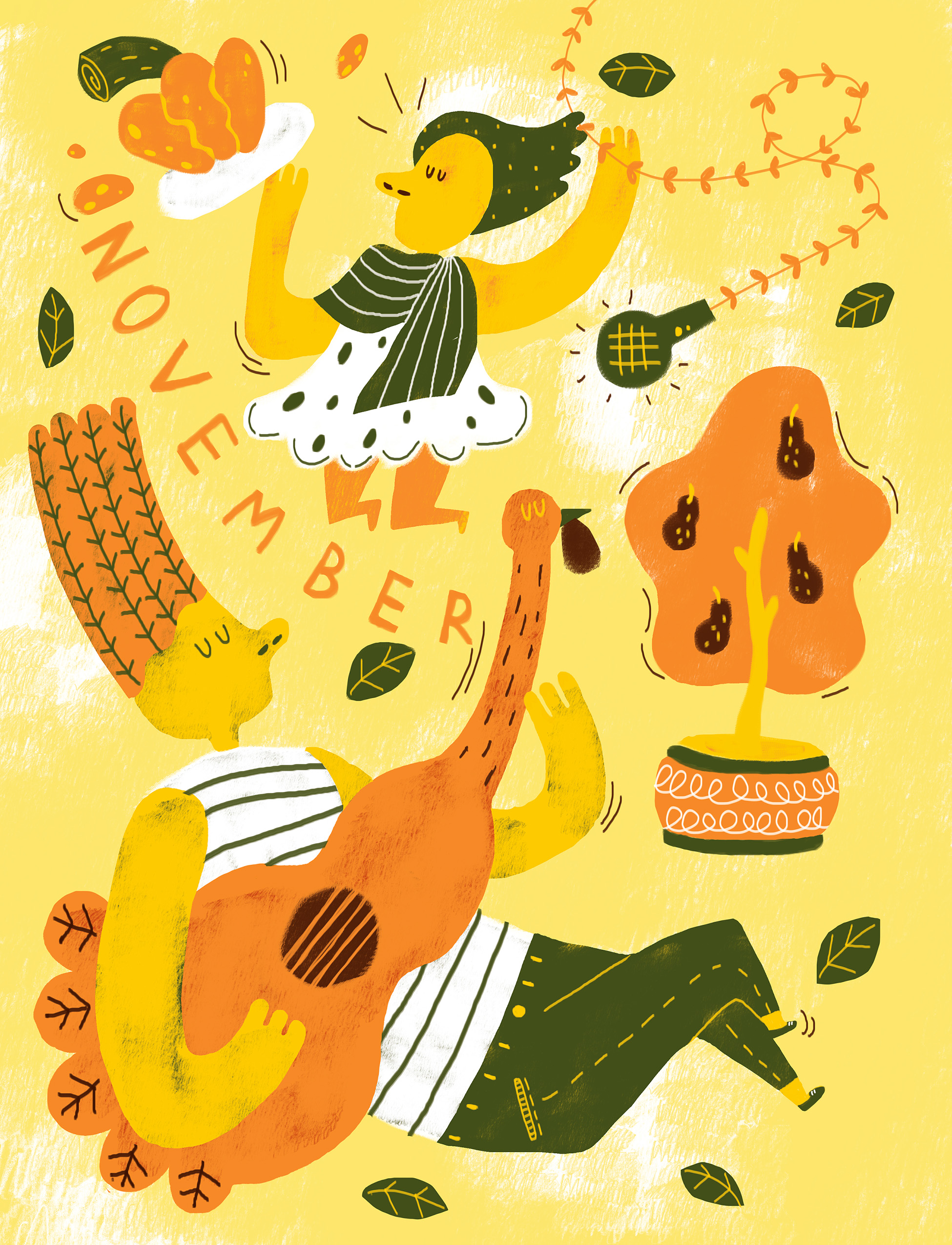 11. Now, tell us a little more about you as a person: what is your favourite food?
It is really hard to pick because I am not picky at all. I like food that contains memories. If I think one now, it would be Sopressata and Manchego cheese.
12. Favourite book?
It changes every time, but I recently enjoyed reading Jonas Jonasson's "The Hundred-Year-Old Man Who Climbed Out of the Window and Disappeared."
13. Favourite genre of music?
I like all kinds of music except death metal.
14. What are your hobbies?
Doodling, finding new songs, camping, and talking about nothing.
15. If you weren't an artist, what would you be?
A math teacher.