Instagram: @illustratedbyelie
1. What's your story? Where are you from?
Hi! My name is Elie. I was born and raised in Mid-City Los Angeles but moved to New York in 2013 and have been here ever since! People always ask me if I prefer NY or LA, but the truth is I absolutely love both. To me, Los Angeles is the brightly colored home that I grew up in, the smell of lemon tree and jasmine in my backyard, and the long walks to meet up with a friend on a Saturday afternoon. New York is energy, the sound of my friends laughing, layers of architectural history on top of eachother, people watching, and going gallery hopping on a Friday. Both places are equally important to me and my journey to becoming the artist I am today.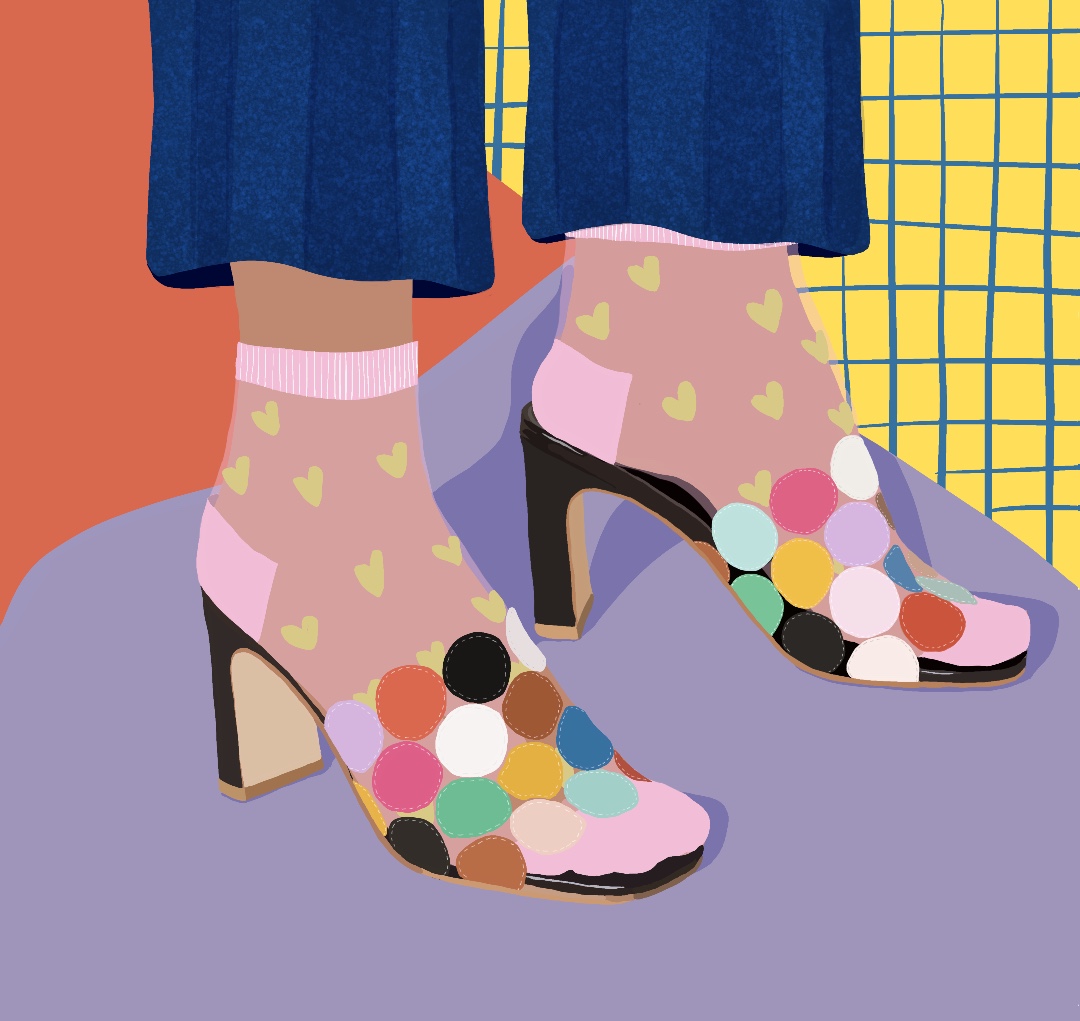 2. Tell us about your aesthetic.
My artistic aesthetic is very feminine and cheerful. I am drawn to florals, bright colors and modern takes on vintage prints and vintage fashion. I find minimalism so boring and love the risk of pushing artistic boundaries by blending unexpected styles and colors.
3. What is your favourite medium and why?
My favorite medium is digital art. I was originally trained in painting and drawing but have shifted to digital recently and love the freedom it gives me. I can change the colors, and compositions obsessively.
4. What is your artistic process like?
It's funny because when I started writing this I thought my process was so different making digital art vs painting but it's actually quite similar. When I paint I rarely have an idea in mind when I want to start. I choose colors and throw them onto a canvas and use my hands to manipulate the paint until I like how it looks. With digital art I typically have a general idea of what I'm making but I play around with options for so long really ensuring that this idea best conveys what I'm trying to make. It's really fun watching the playback feature and seeing all the steps I took to get the piece where it is now.
5. Who and/or what inspires your work?
I'm frequently inspired by articles of clothing I want to buy. When I see a dress or shirt I love I know I have to incorporate it into my work and often that becomes the jumping off point for several of my "fashion girl" illustrations. I also love artists like Carly Jean Andrews, Shyama Golden, Dai Ruiz and Ariana Papademetropoulos. I find elements from each of their work and try to incorporate it into my own.
6. What role does art play in your life? How does it change the way you view the world?
Art has always been a huge part of my life. I was very lucky to grow up in a part of LA where I didn't need a car to get around. In middle school my friends and I would spend every weekend looking at different homes and taking photos of street art hidden in back alleyways. Our favorite destination was LACMA (LA County Museum of Art). We would spend hours walking through the contemporary art wings. The first time I felt like I could be an artist was after seeing Jeff Koons' "Three Ball Total Equilibrium". Staring at three basketballs floating in water made me realize literally anything can be art, I stand by that to this day. Art is subjective, but I think that's the beauty behind it. Art can be intentional and bold, screaming to look at it or it can be unintentional and found in the quiet corners.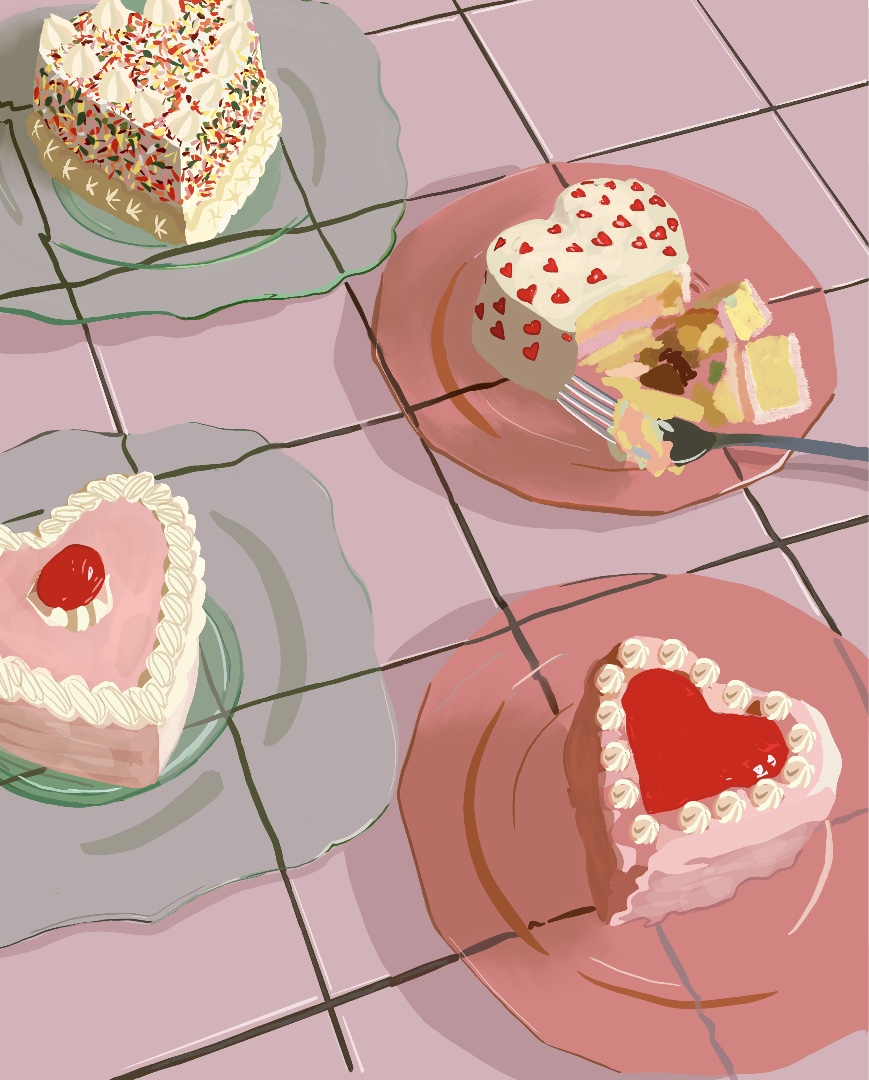 7. Where did you study?
I studied Fine Art with a concentration in Painting at Hofstra University on Long Island.
8. Where do you see yourself in five years?
In 5 years I hope to be freelancing and making a living making my artwork. I would love to work with fashion brands, magazines and even have my own gallery show.
9. What about in ten?
In 10 years I hope to have set up community art workshops that mentor kids and get them excited about art! I am super passionate about art education and hope that I can give back.
10. What do you hope to achieve with your art?
I hope that people enjoy the work that I create and it brings them joy.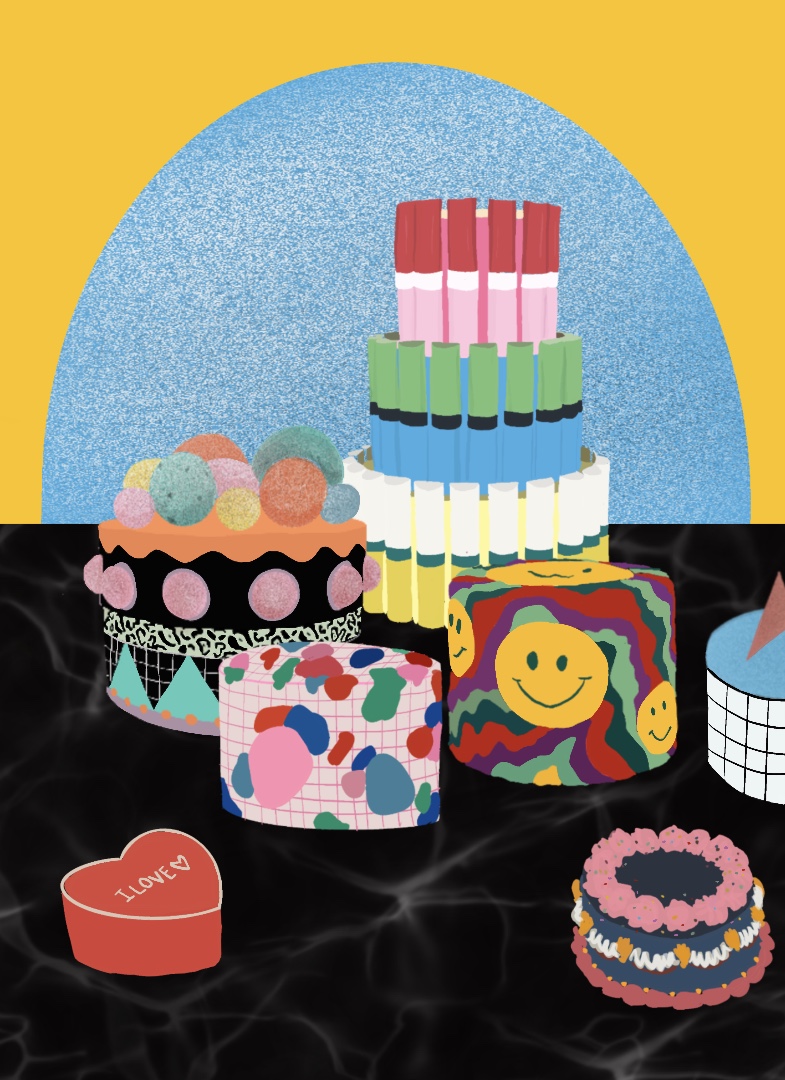 11. Now, tell us a little more about you as a person: what is your favourite food?
My favorite food is sushi and tacos. My comfort food is my mom's enchiladas which I actually just made for the first time!
12. Favourite book?
My favorite book is Just Kids by Patti Smith. Highly recommend it!
13. Favourite genre of music?
Indie rock, disco, folk and classic rock.
14. What are your hobbies?
I love going to museums, concerts, exploring different neighborhoods, eating and running.
15. If you weren't an artist, what would you be?
Either a museum educator or an interior designer!