Instagram:
@illustratedbymark
Etsy:
www.etsy.com/uk/shop/illustratedbymark
Website:
www.colliassdesign.com
1. What's your story? Where are you from?
Hello, my name is Mark Colliass. I'm from a beautiful place called Oxford in England! I'm from a massive family – one of eight children! There's four boys and four girls, which is pretty perfect. I'm the second oldest. I've moved out of the family house now, so I have a little more personal space, but I do kind of miss the craziness! I have always loved creating things in one way or another. When I was younger I used to love skateboarding but probably spent more time designing and building ramps!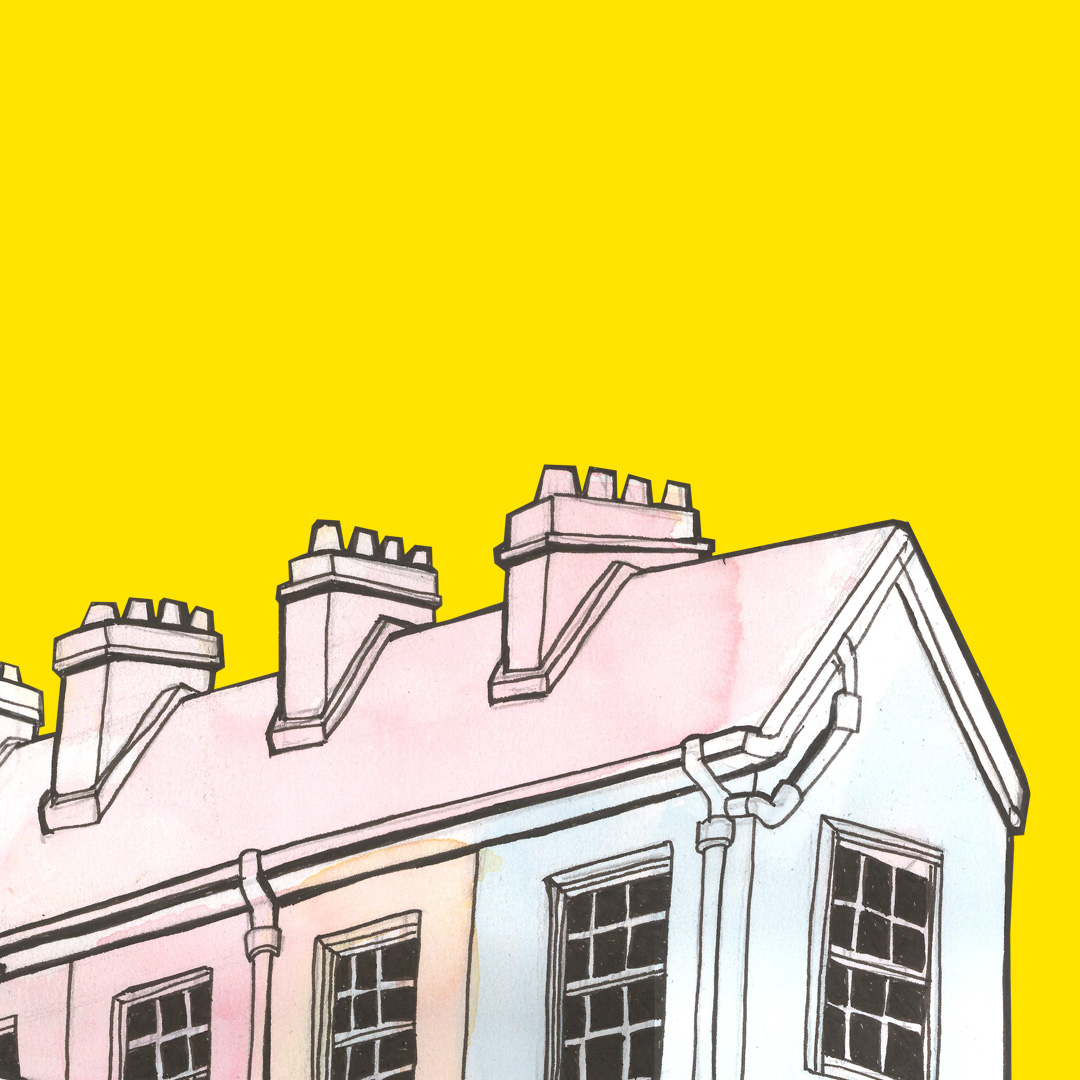 2. Tell us about your aesthetic.
I like to think of it as homely, playful, and relaxed.
3. What is your favourite medium and why?
I love drawing, particularly with fine liners. I think it's the control you get, I often lose my patience with painting.
4. What is your artistic process like?
First, I'll pick a city to draw, and then I'll choose places which, in my opinion, capture the essence of the place, and then start sketching. I'll start with pencil, so I can be quite free with laying it out, and then I add a light colour wash before finally adding in detail with pen. It sounds a little bit uninvolved when I say it like this, but when I'm doing the actual drawing I get lost in it.
5. Who and/or what inspires your work?
Honestly, I think the drawings started from a place of frustration. I work as a graphic designer for a charity, which I really enjoy, but I was starting to feel like something was missing, as everything I do is on a computer. These illustrations are a chance to be free and draw without having to worry about everything being perfectly aligned. There will be times where I might be drawing the roof on a building, for example, and I mess up the tiles, they don't line up or I did one too long, but it won't matter as there is no pressure on it to be perfect. Often it will add unexpected character that I wouldn't have got otherwise.
6. What role does art play in your life? How does it change the way you view the world?
I often feel adrift if I'm not creating something. I guess you could say art gives me energy and a sense of purpose.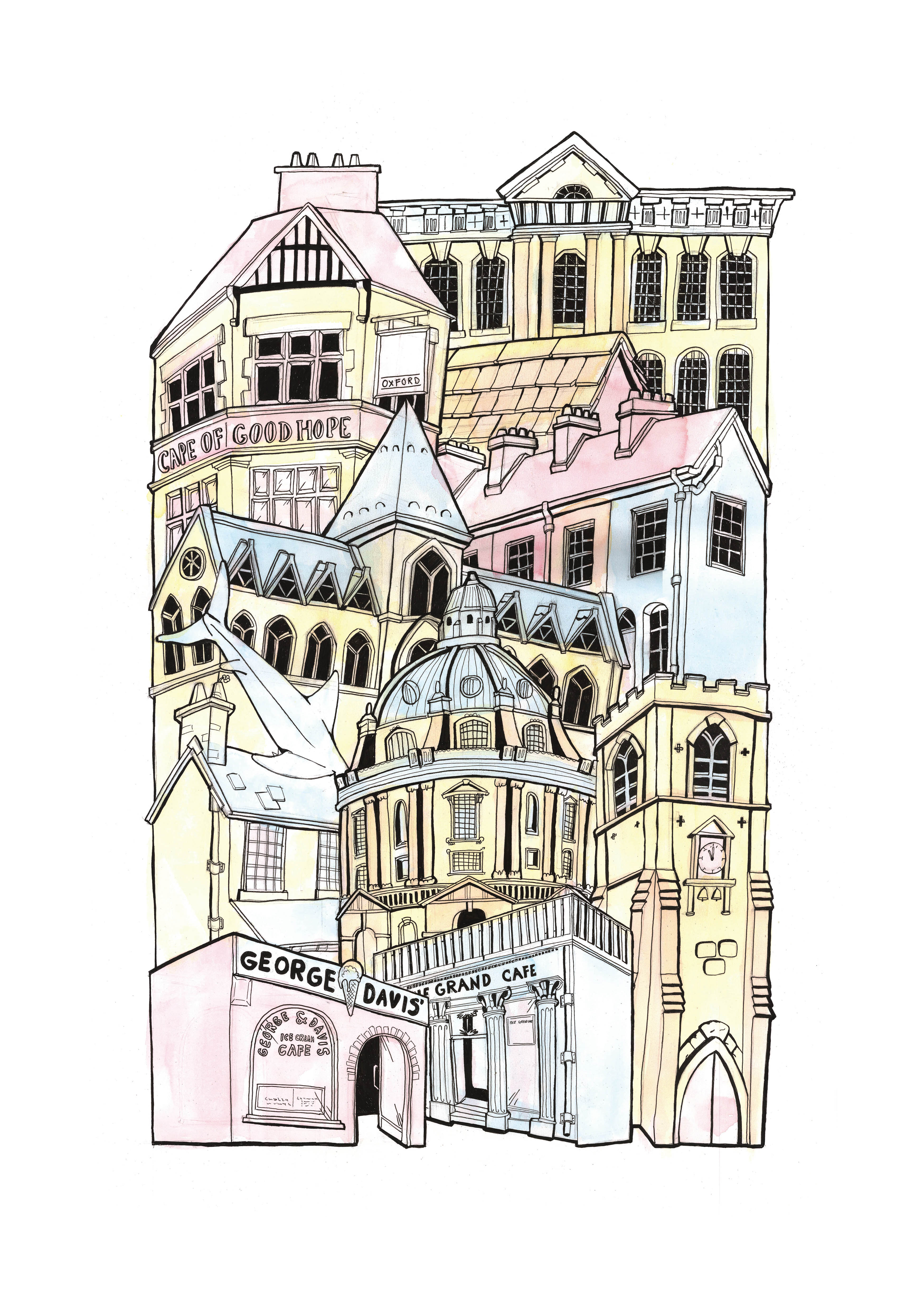 7. Where did you study?
I studied Product Design at Nottingham Trent. It was good fun and I got to experiment a lot.
8. Where do you see yourself in five years? Working in an agency?
I would like to be freelancing, working on a mix of graphic design, illustration and product design projects. Ideally.
9. What about in ten?
My girlfriend is extremely talented and has her own business making lampshades out of ceramic so ideally in ten years we'll have some awesome shared studio space somewhere maybe near a forest or the sea, I could work freelance and she could make lampshades and on our lunch breaks we'd go for walks.
10. What do you hope to achieve with your art?
I have set myself a goal of drawing as many cities in the UK as I can. I would love for people to see one of my drawings of the cities they live in and think I have captured the essence of their home.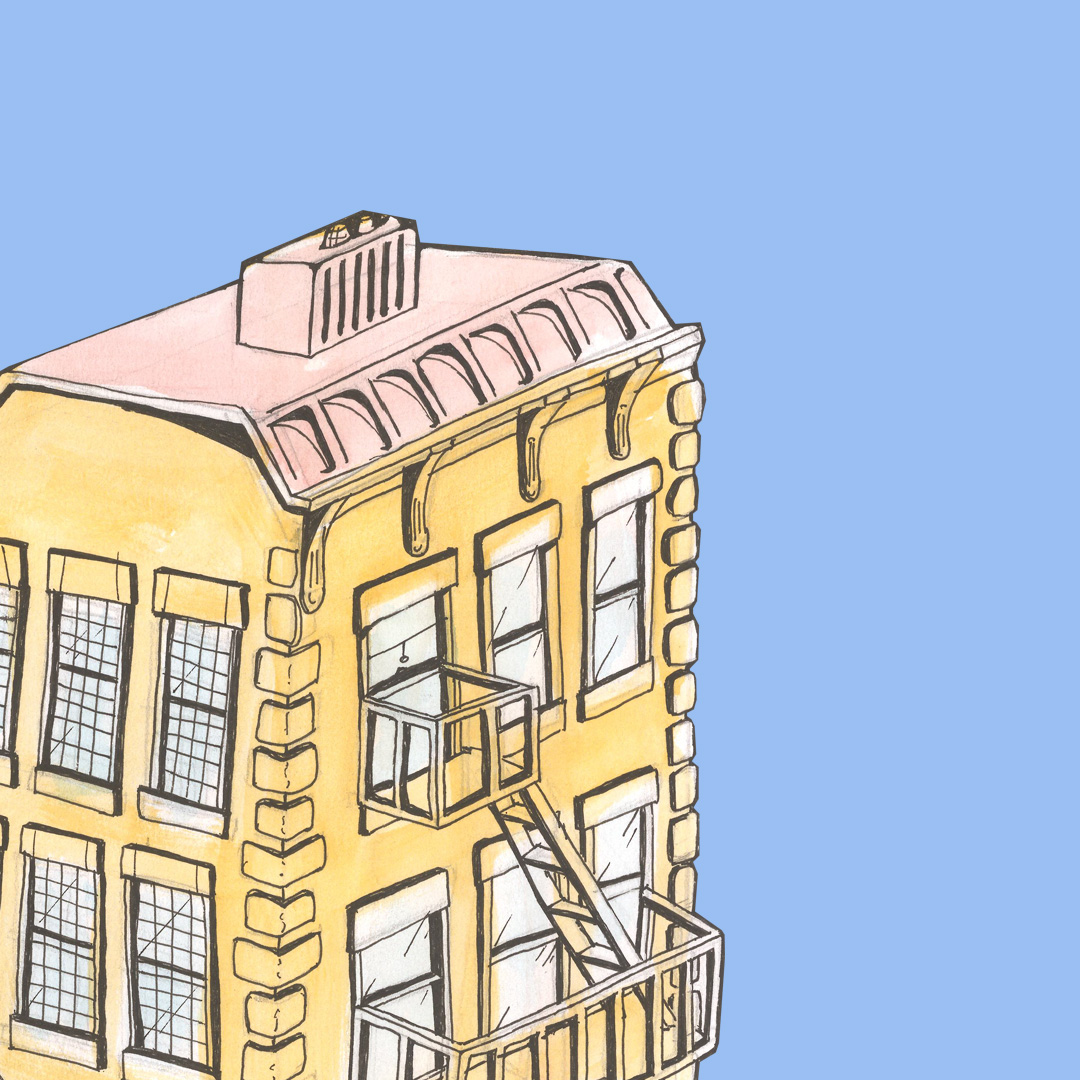 11. Now, tell us a little more about you as a person: what is your favourite food?
I'm really tall and thin and I have a short torso and super long legs… I look a little bit like those old wooden clothes pegs you used to get! I love Mexican food. Burrito places are fairly rare in the UK, so whenever I'm out and want something to eat, and there's a burrito place, I'll get a burrito.
12. Favourite book?
Mr Vertigo by Paul Auster. I don't read a huge amount but this is a great book my brother recommended that came to mind.
13. Favourite genre of music?
Indie folk stuff, in general. Recently I've been listening to the latest Bon Iver album a whole lot!
14. What are your hobbies?
One of my favourite things to do is play board games, I can't get enough of them! I also occasionally play drums, go on nice walks and sit in coffee shops.
15. If you weren't an artist, what would you be?
Probably an electrician...