Instagram:
@illustrobtion
1. What's your story? Where are you from?
I'm a freelance graphic designer born and living in London, doing layout and branding work during the day, and trying to teach myself illustration in the evenings after work. My grandad turned me off of the idea of being a designer when I was younger by telling me it was a tough field to get into (what isn't?!), but after finishing a degree in English Language, I decided I would rather work in the field I was most passionate about, even if it might be a struggle.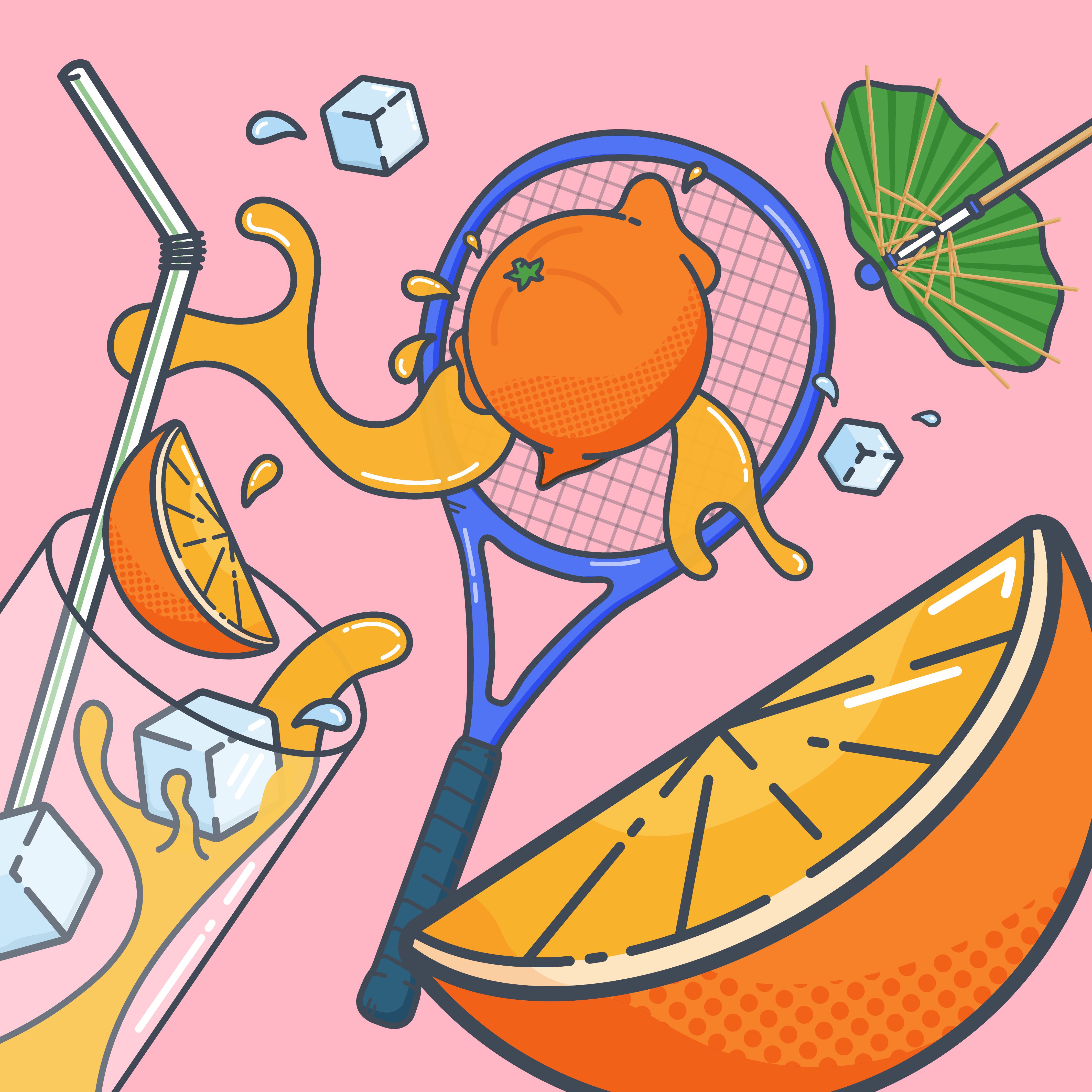 2. Tell us about your aesthetic.
I feel like I'm still developing my style at the moment, but the mainstays so far are thick, bold outlines and brighter than life colours. I want to try and incorporate texture and pattern into my work but haven't figured out the best way to do it just yet. It's freeing being able to make ridiculous creations with the only limit being your imagination. A lot of my day work is ruled by following strict guidelines and processes, so I think I act out in my illustrations by doing the complete opposite.
3. What is your favourite medium and why?
I end up making most of my illustrations in Adobe Illustrator because I love that vector-based illustrations can stay crystal clear at any scale, even though most of these only ever end up being viewed on a phone screen. I recently got an iPad to sketch on, and am slowly coming around to Procreate with the apple pencil too, but it's taking some getting used to because I'm so much more comfortable with the perfect, controlled lines you can achieve with the pen/shape tools.
4. What is your artistic process like?
I go through phases of intense ideation where concepts and potential avenues pop into my head super regularly, and then hit periods of drought where no new ideas pop up for days, sometimes weeks. Knowing this, I keep a list on my phone and add an idea to it every time something crops up so that if I'm ever stuck for what to illustrate, I have a well of old ideas I can dip back into for inspiration.
5. Who and/or what inspires your work?
I think inspiration can be drawn from anywhere. Trying to interact with mediums you don't usually get to is a great place to start - the tactile sensation of flicking through a really gorgeous magazine can be just as, if not more helpful than trawling through Dribbble or Designspiration.
6. What role does art play in your life? How does it change the way you view the world?
I must admit I don't often go to galleries. It's something I always aspire to do more of but never end up getting round to. I do think anything can be art though. You can spot symbolism or typography in almost anything if you're in the right mindset.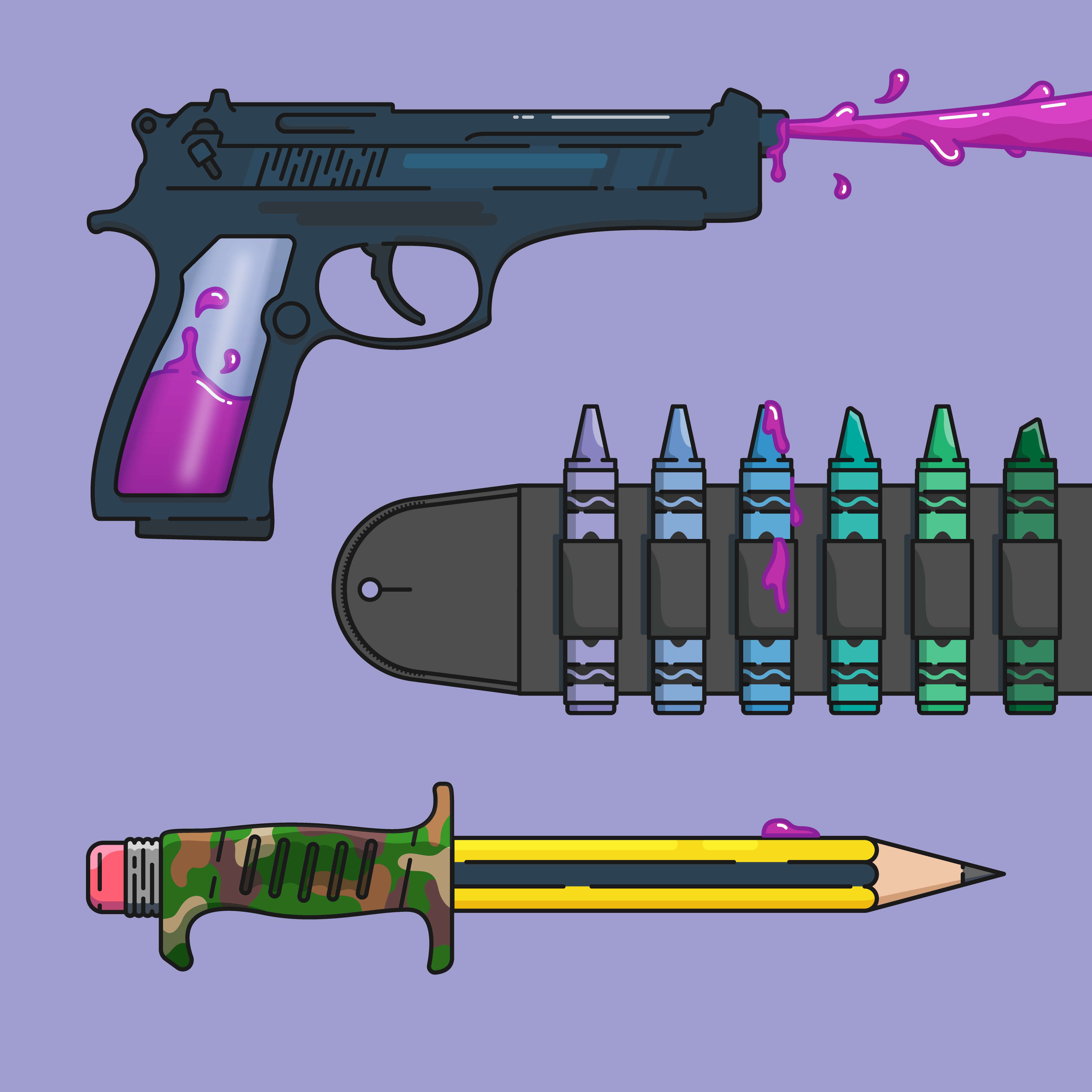 7. Where did you study?
I took a 3-month full-time course in Graphic Design at Shillington College in London. Although it was only short, it was really intense (in a good way), and packed an unbelievable amount of invaluable knowledge into the time we spent there. I made some amazing friends too.
8. Where do you see yourself in five years?
I would really love for regular practice in illustration to lead to some amazing creative opportunities. I could imagine the chance to collaborate with other artists on projects being incredibly rewarding. Getting any kind of recognition for the illustrations I do is really gratifying too, so hopefully plenty more of that too!
9. What about in ten?
Who knows! I could have started my own studio or workspace for other creatives to realize their ambitions, or some collaborative creative endeavour could have lead me down a path I'd never even dreamed of… whatever I'll be doing, all I know right now is that thinking about the future feels exciting.
10. What do you hope to achieve with your art?
I find creating cathartic, so there's some value in it just from that. On a wider scale, I hope that it brings a smile to someone's face when they scroll past it on their feed or gives someone a great idea for their own creation.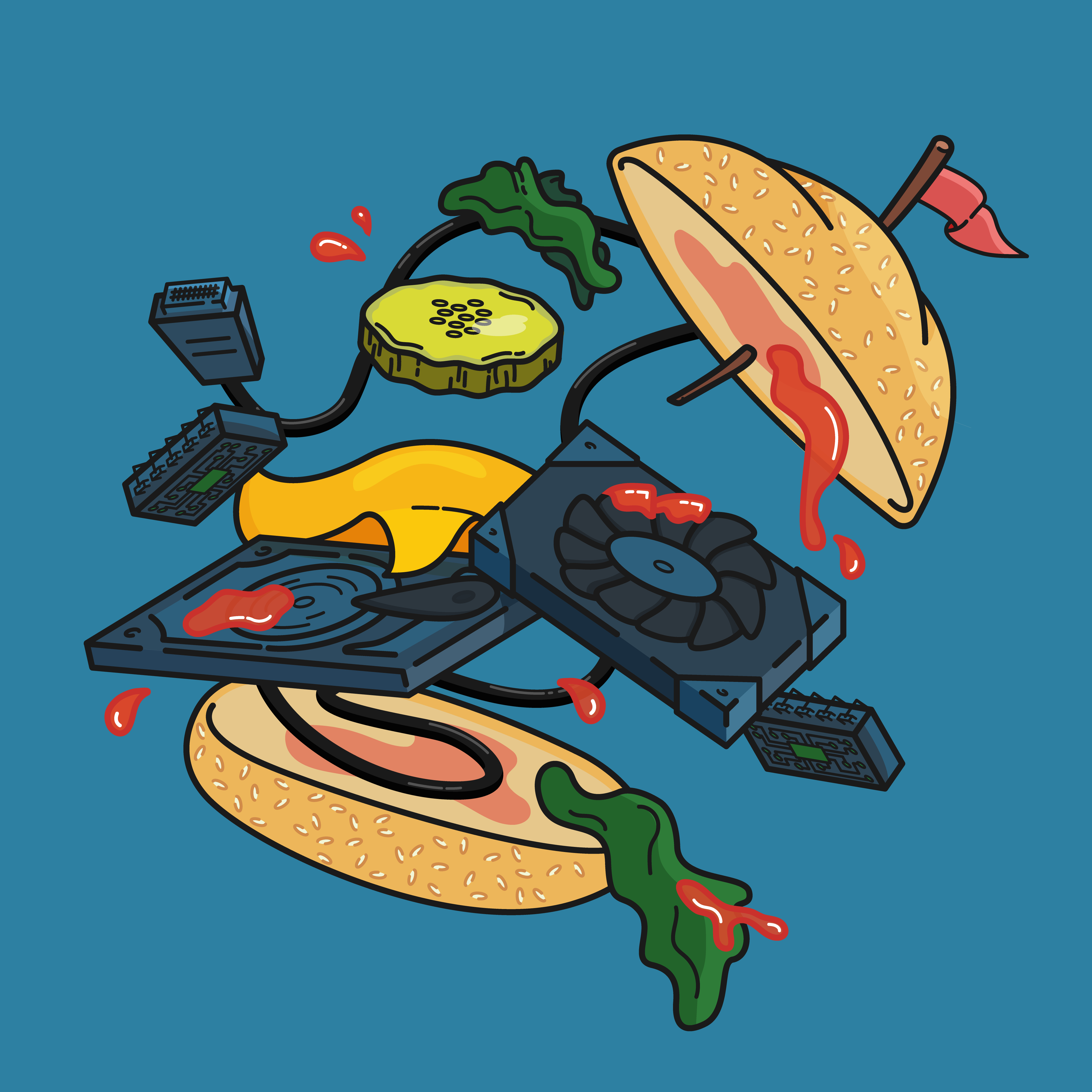 11. Now, tell us a little more about you as a person: what is your favourite food?
ALL OF THEM. A good chilli is definitely up there on the list. Same with lasagna. And that's before we've even gotten to the sweet stuff! I think I could quite happily eat a jam doughnut every single day of my life.
12. Favourite book?
I love a good sci-fi novel. Ender's Game by Orson Scott Card is a much better book than the movie would have you believe. The Southern Reach Trilogy by Jeff VanderMeer is brilliant too.
13. Favourite genre of music?
My music taste is all over the place, but I think my favourite genre would either be Hiphop or Alternative/Rock.
14. What are your hobbies?
I love film, so going to the cinema is a pretty regular occurrence, followed by going to the pub and talking about what on earth we've just seen. I'm also hugely into video games so more often than not have a controller in my hand if I have a spare half hour. That is of course if my dog will let me - I have a miniature Dachshund who is joined at my hip, so if he wants to play/eat/go out then everything else goes out the window!
15. If you weren't an artist, what would you be?
I reckon I would've pushed to try and get into journalism, but I don't think I'd have felt anywhere near as fulfilled.