Instagram:
@ilsesolleveldtoim
1. What's your story? Where are you from?
I am a Dutch graphic designer living and working in Amsterdam. For already ten years I work as a graphic designer at the music venue Paradiso. Making mostly posters, flyers etc for all concerts. I also have my own media design studio (in print and website design) together with my wife, who is an illustrator. Recently I finally found time again to also focus on my own personal work and further develop my own style.
2. Tell us about your aesthetic.
Ever since I was young I was captured by geometric shapes, patterns and making images or sculptures that are simplistic. Everything you see around you is pretty much a geometric shape and I find it extremely fascinating to create something based on and with these shapes, a few lines and one or two (bright) color schemes.
3. What is your favourite medium and why?
I work a lot with the computer (it's a miracle I haven't got square eyes yet) and my number one program would be Illustrator. However, recently I got intrigued by silk screen printing again and I would love to eventually find the best way to reproduce the old traditional printing styles in the computer.
4. What is your artistic process like?
As I have been working already for years in a music venue (in which we have to act extremely fast to bands being booked and communicate them to the public) I have adapted a way of working in which I immediately start sketching in the computer to save time. I have tried to sketch on paper first, but I get impatient and feel like it's going too slow. Usually while sketching I try out several ideas until I find something I feel has potential to grow. It's almost like a puzzle. I twist and turn until all pieces fall into place.
5. Who and/or what inspires your work?
It can be anything, actually. Music of course or a documentary I have seen. City life, architecture, my wife or travelling to other countries. Considering my personal style, I am very inspired by last century's travel poster art and mid century design art. I love Johannes Handschin's work, but also today's Mads Berg and Riccardo Guasco.
6. What role does art play in your life? How does it change the way you view the world?
Art has been a part of my life since I was very young (I come from a very creative family) and I can't imagine a life in which I will not be doing something creative. I do know though, that I draw better when I am facing more difficult times in my life. I guess art and being creative help me through those times.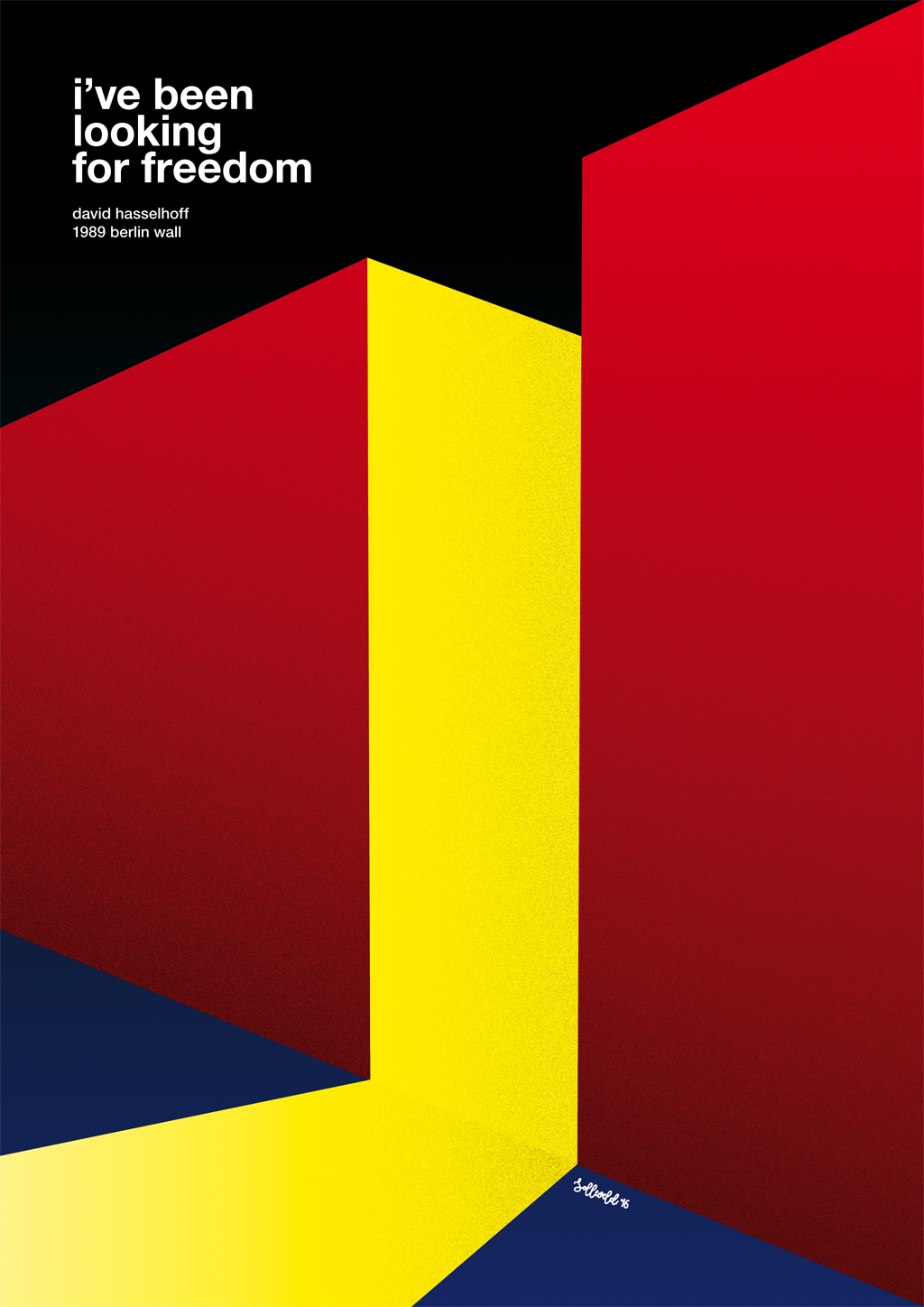 7. Where did you study?
I am actually not a classic graphic design graduate. I studied Media and Information Management in Amsterdam and I graduated as an Editor/Productmanager. Writing is nice, but eventually I felt it was not my calling. When I was young however, I used to draw pretty much every day, went to drawing courses and had art history in highschool. After my graduation I decided to just master the graphic programs myself to put my drawings into the computer. What I realized was that it doesn't matter how you get to your goal or how you get to your creation. As long as you get there and do what you love.
8. Where do you see yourself in five years? Working in an agency?
Wow, now you're asking me something. I don't have a clear picture yet, but I hope I am still happy in my work and life in general. If that means working in an agency or being fulltime my own boss: that's all fine by me.
9. What about in ten?
I think pretty much the same as where I will probably see myself in five years. By then though I do hope to be the owner of a big piece of land with my own farmhouse and live there with my family.
10. What do you hope to achieve with your art?
If my creations can bring a smile on the receiver's face, than I am very happy lady.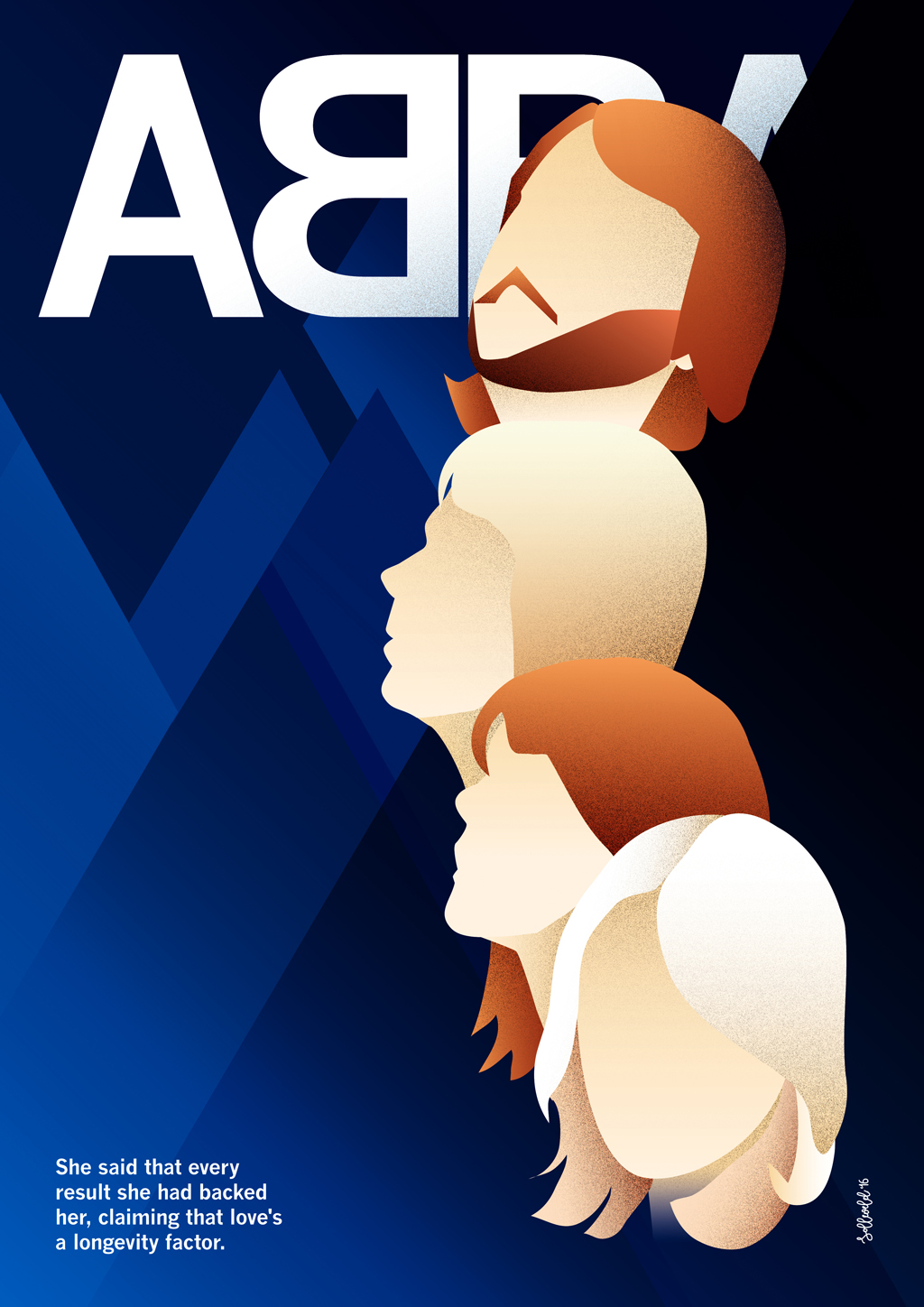 11. Now, tell us a little more about you as a person: what is your favourite food?
You are probably going to laugh, but that has to be 'Rijst met blubber en steentjes' (it pretty much translates as: Rice with mud and stones). It's a Surinam-chicken-rice-dish-thingy which can be compared a bit with a chicken hachée. It is de-li-ci-ous! My mother came up with the name when my older brother was still very young and was asking her over and over again: what's for dinner? Ever since, we use this name in our family and even my family-in-law in Estonia is now making it.
12. Favourite book?
The Pretty Puking Girl by the Belgian author Herman Brusselmans. I just can't explain his bizare view on the world and humour. It's brilliant.
13. Favourite genre of music?
I like most genres, but I love to listen to 40's music (calms me down) and mostly 60's-80's music. However, I recently discovered that my favorite artists pretty much all come from Sweden: Abba, First Aid Kit, Roxette, Robyn. Hmmm. Does the genre 'Sweden' exist?
14. What are your hobbies?
Whenever I am actually not working on my computer, I like to make photos, take walks with friends, visit second-hand stores, do some knitting, crocheting or just have a Netflix-day.
15. If you weren't an artist, what would you be?
I think I would be a farmer. A herb farmer. Perhaps I will have a herb farm in the future, next to being a graphic designer. Yeah, that will be a good combination!