Instagram:
@imaginaryanimal
Shop:
www.imaginaryanimal.com
Website:
www.mariegardeski.com
1. What's your story? Where are you from?
I grew up in Grand Rapids, Michigan. Both my parents are creative, my dad did a lot of wood carving and my mom was always sewing or working on a crafty project. She made my sister and I the most delightful dollhouse, complete with flower-filled window boxes, handmade furniture, a bowl of the tiniest sculpted fruit and a loaf of bread, partially sliced. There was never a shortage of scrap paper in our house, a stack in every closet, brushes in the laundry room, adhesives in the basement. I spent most of my free time as a kid in the yard with a sketchbook, in my dad's workshop with glue and wood-scraps, in my mom's sewing room making tiny garments, in the woods tying twigs into teepees or in the driveway sorting stones. I guess not much has changed.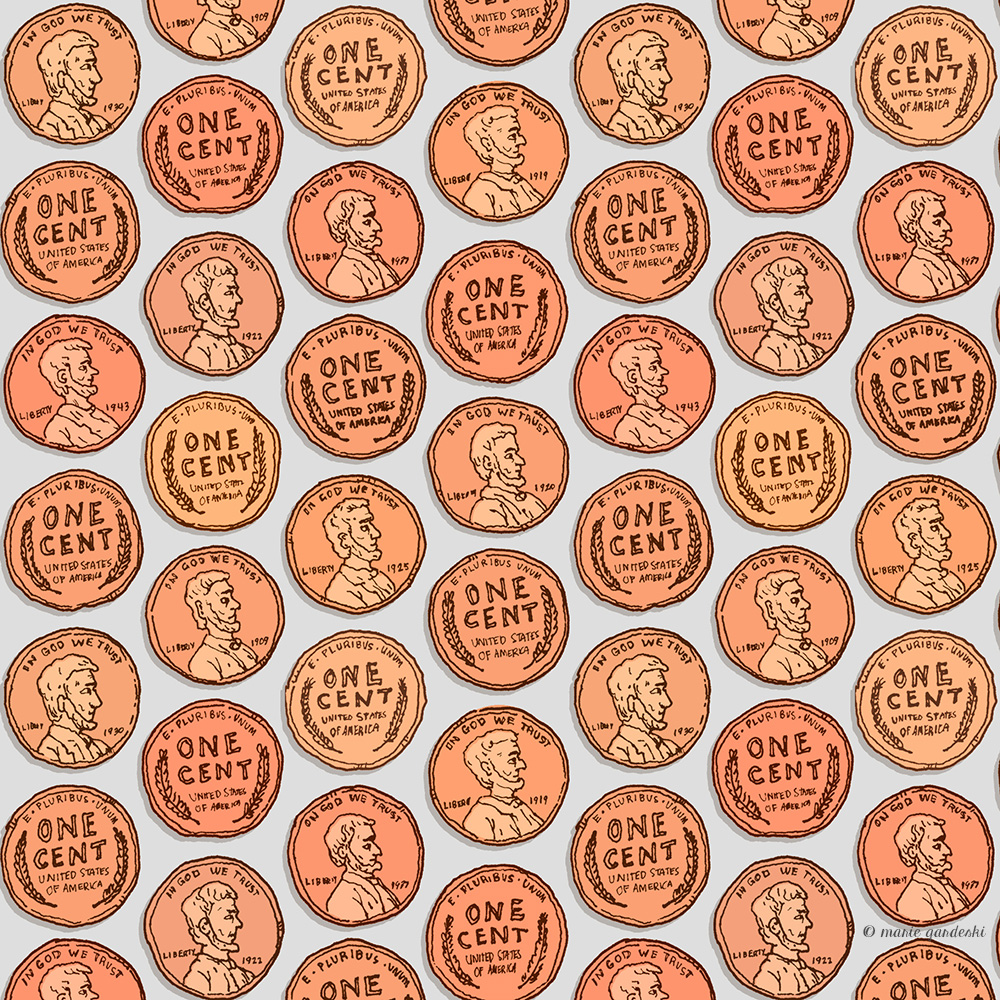 2. Tell us about your aesthetic.
My work has been described as delicate and detailed, though lately, I've been experimenting with brighter colors and blobbier shapes. Somehow I can't help but work small, I love drawing little things in organized repetition. Often pages are filled with the same character, with slight variations in each form.
3. What is your favourite medium and why?
In my personal work, I mostly draw with mechanical pencils and watercolor. I like the detail and line quality I get with a pencil and watercolor is just plain fun. You can do so much with it and sometimes get surprising results. For illustration and pattern design I also like brush pens and gouache for bolder lines and more saturated colors.
4. What is your artistic process like?
In my personal work, I rarely plan or sketch a piece before beginning. For me, this makes the marks more immediate and exciting. It's fun when things get a little wonky. I think my characters have more personality when the first go is also the final. Sometimes I start with a watercolor blob and see what it suggests… I like letting each shape or mark tell me what should happen next.
5. Who and/or what inspires your work?
A lot of my inspiration comes from the weird miscellaneous toys, objects and images I collect and surround myself with. I also love drawing plants while looking closely at a twig or leaf in front of me and also by just completely imagining the shapes and tangles of buds and vines. For me, combining carefully observed objects with imagined elements results in a more interesting image.
6. What role does art play in your life? How does it change the way you view the world?
For me, it's a way of seeing and imagining and documenting (not necessarily reality). Almost everything I see could inspire a drawing, from an old guy mowing the lawn in his undies to a delicate vine growing through a chain-link fence.
7. Where did you study?
I received my BFA from the Maryland Institute College of Art in Baltimore, MD and my MFA from the Cranbrook Academy of Art in Bloomfield Hills, MI.
8. Where do you see yourself in five years?
Working full time as an artist, continuing to collaborate with my husband, painter David Birkey.
9. What about in ten?
Drawing and exhibiting more, working with companies to use my patterns on various products and clothing, travelling and making art with my husband.
10. What do you hope to achieve with your art?
Aside from having it support me financially, I just want to make images I like, that make me smile and hopefully others enjoy, too. I don't want to get hung up on or intimidated by huge aspirations. I just wanna have fun.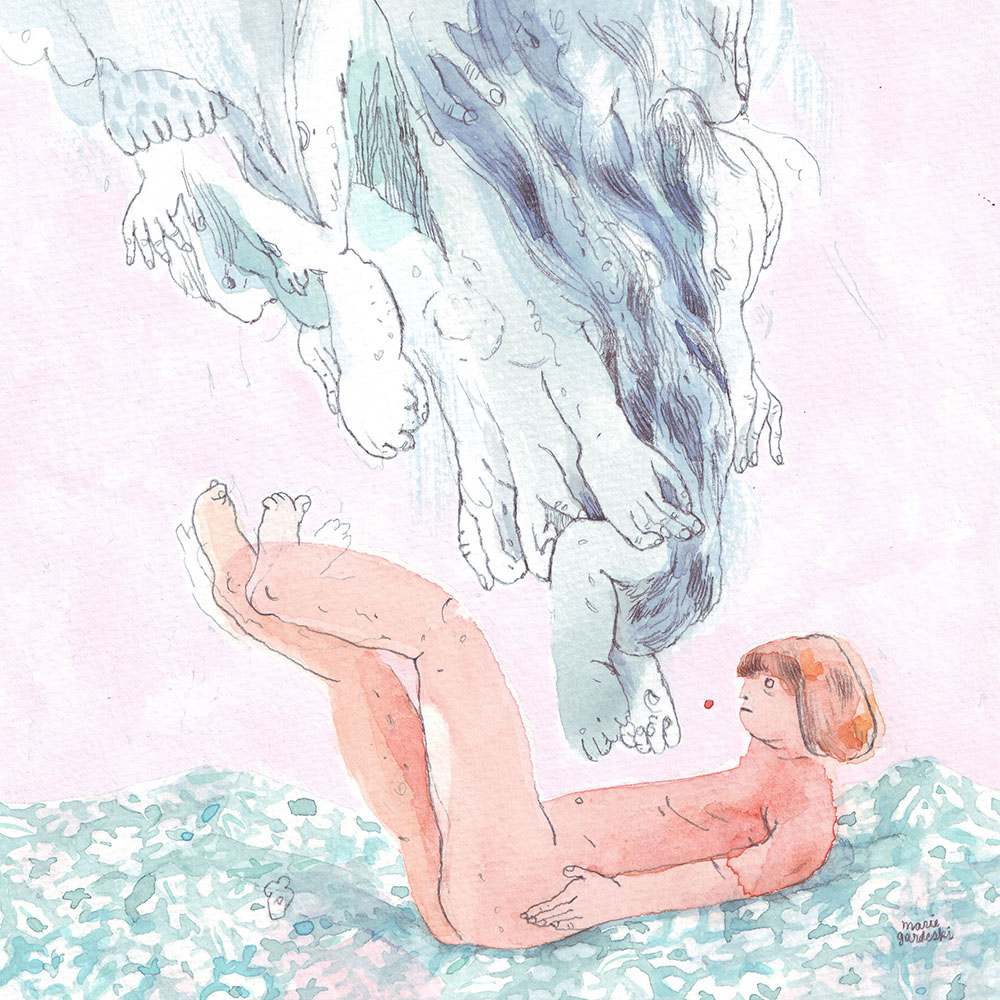 11. Now, tell us a little more about you as a person: what is your favourite food?
Probably avocados and dark chocolate and good cheese. Not a very balanced diet.
12. Favourite book?
That's too hard. How about favorite authors: Beverley Nichols (his non-fiction), Steinbeck and Patricia Highsmith
13. Favourite genre of music?
I'm not sure what genre these fall into, but some of my favorites are: Talking Heads, Robyn Hitchcock, Fiery Furnaces, Magnetic Fields, Euros Childs, Jauna Molina, Cate Le Bon, Beirut, Destroyer
14. What are your hobbies?
Growing plants (I might have too many houseplants), sewing, knitting, photography
15. If you weren't an artist, what would you be?
Probably a musician (I took piano lessons for a long time), a writer or something having to do with plants.