Instagram:
@imjakehollings
1. What's your story? Where are you from?
I'm from the Yorkshire in the North of England. I studied Graphic Design & Illustration up here and then moved down to London where I lived and worked for a few years before coming back to Leeds last month.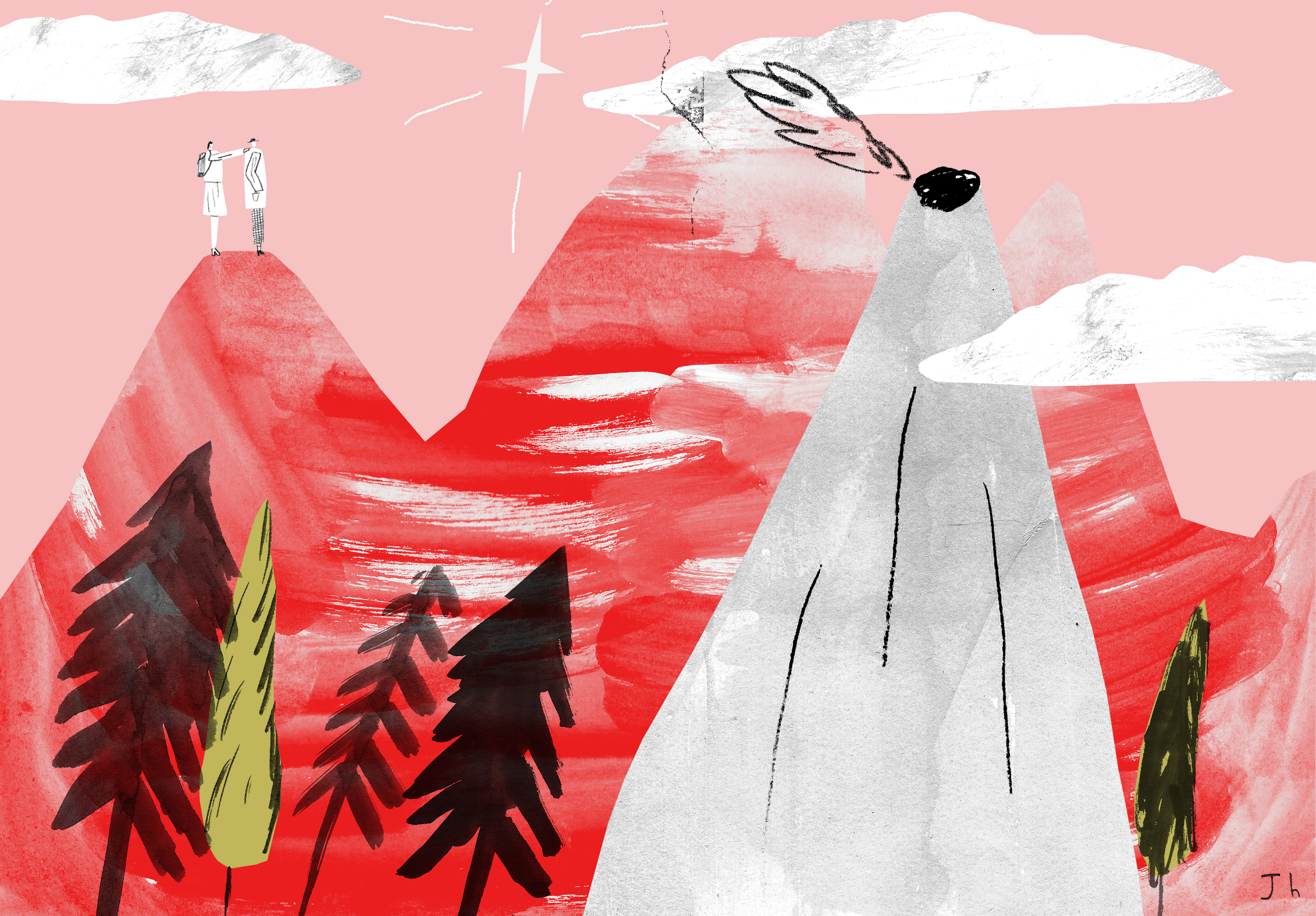 2. Tell us about your aesthetic.
I like to work quite graphically recently, keeping a happy medium between hand made textures, collaged elements and bold shapes. Colour is important to me. I like to play around with different combos which can sometimes be hit and miss but I'm finding out what works for me. I also love print, the way the ink can miss register and create texture. That's an idea I run with a lot of the time.
3. What is your favourite medium and why?
Using anything black to create layers. The best thing I've ever used are black Posca pens, especially when they have been battered a bit and give a distressed line. I use these a lot to create block shapes and background textures. Spray paint is also pretty fun to use.
4. What is your artistic process like?
So I draw in my sketchbooks, jotting down any ideas I have in note form or sketches. Then I'll make layers of texture and imagery using black materials like spray paint, Posca, Pencils; basically anything I find to make an interesting mark. Once I've gathered all my drawings I'll work it up in Photoshop (sometimes illustrator). This involves colouring my layers, and building it up as though it's a print. I don't plan as much as I should but I enjoy the process of playing around digitally with all the drawings I've created and seeing what works. It's basically digital collage.
5. Who and/or what inspires your work?
So many things and so many people. I see loads of fresh new work all the time and it's really exciting to see. I enjoy work that is against the grain, odd shapes and weird characters. I want to see something I haven't seen before, like everyone does I guess. I'm personally inspired by organic shapes, nature, abstraction, positive/negative space and recently the way typography works within illustration. If I was going to pick artists I'd go with Studio Käse, made up of Tomas Nilsson, Olle Halvars & Sebastian Eriksson. I've exhibited with Tom before and he's definitely an inspiration in my work. These guys are a classic example of creating fresh ideas and doing whatever they like. That's the best bit. Other favourites are Zebu, Thinh Nguyen & Nik van Es.
6. What role does art play in your life? How does it change the way you view the world?
A massive role, maybe even too much sometimes. I guess everything relates back to it. Going for a beer with my best mate, we talk about art a lot of the time, what we are going to make next, what we are working on at the moment, the classic "oh that's a nice pattern / colour", "have you seen this" yeah so it's an obsession that you can't switch on and off. It also gives me something positive to work towards and look forward to.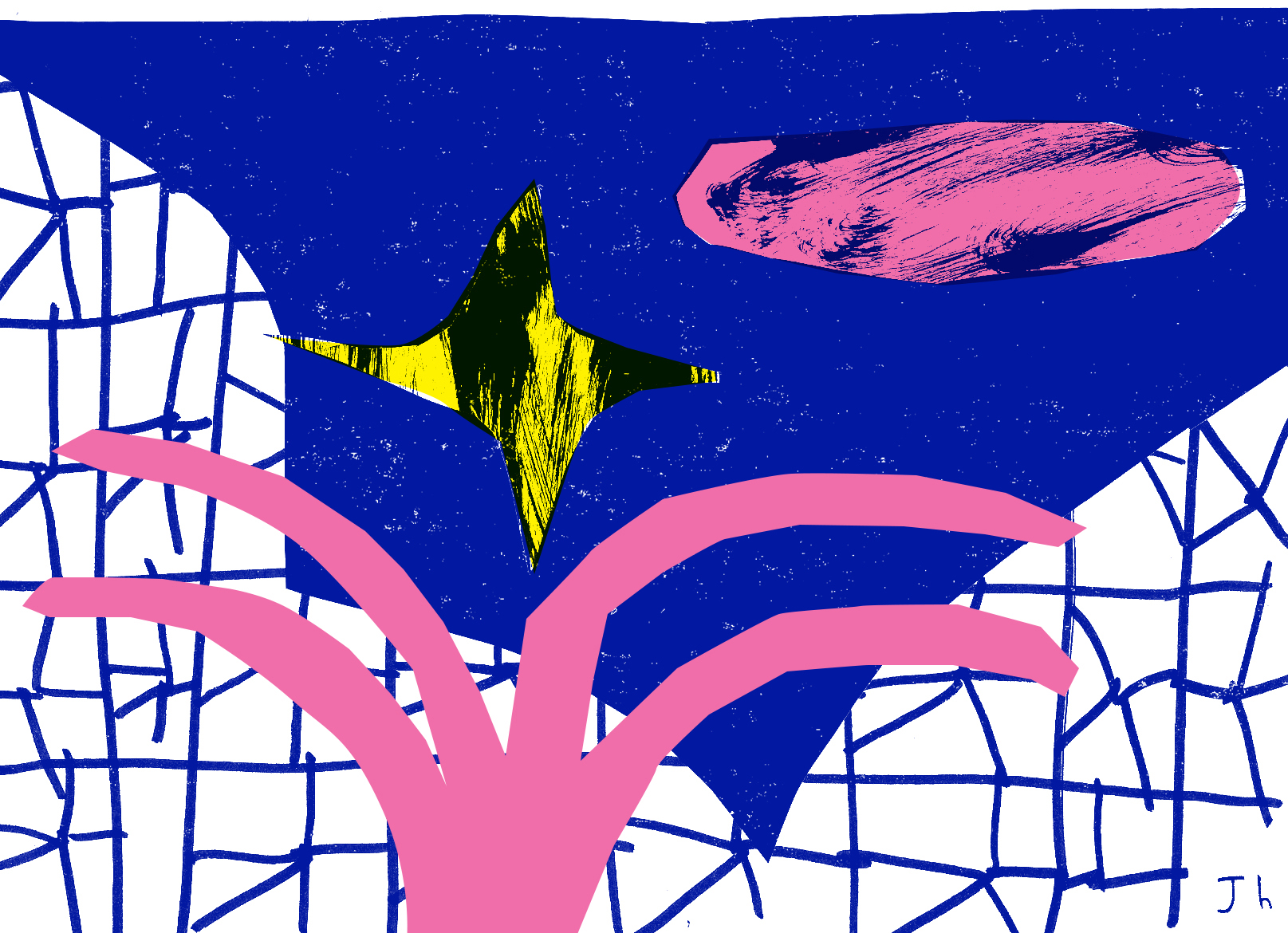 7. Where did you study?
I studied Illustration at The University of Huddersfield. A nice spot inbetween Leeds and Manchester.
8. Where do you see yourself in five years? Working in an agency?
I don't like to plan that far ahead, a lot can happen in 5 years. I just want to keep progressing with what I'm doing and gain more friends within the industry. Maybe an agency could work for me, I would give it a go.
9. What about in ten?
I'd be 34, by then I'd hope to have my shit together. It would be ace to run my own studio with my friends and be making work we love without chasing the money.
10. What do you hope to achieve with your art?
I hope to keep making work that I enjoy and keep developing new ideas. I'd like to work with people that allow creative freedom. I also aim to create work that makes people feel positive.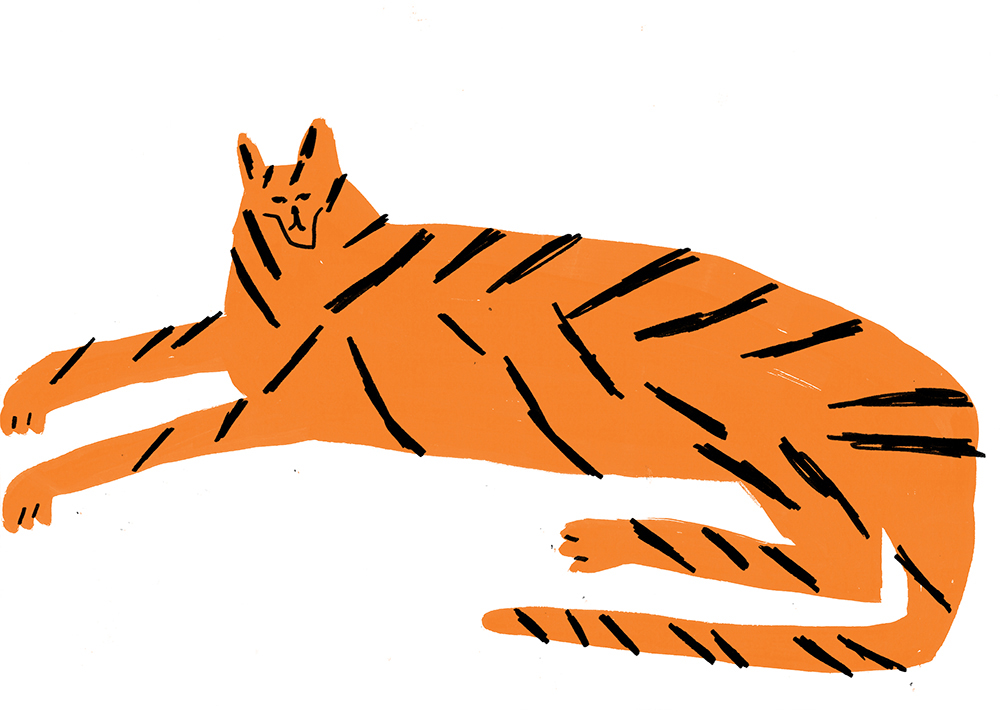 11. Now, tell us a little more about you as a person: what is your favourite food?
I like BBQs
12. Favourite book?
I should read more I know that about myself. I'd say the book that gave me the most joy was The Twits by Roald Dahl.
13. Favourite genre of music?
Alternative/Indie. I like slacker rock and that kinda thing. At the moment I'm listening to a lot of Blaenavon, Darlia and Bill Ryder-Jones.
14. What are your hobbies?
I like to run in the sun. I'm gonna buy a new bike and start cycling again this summer too. I go to gigs, I watch football and I like craft ales. Are craft ales a hobby?
15. If you weren't an artist, what would you be?
Probably financially better off. But way more bored. I'd be a painter & decorator.