Instagram:
@imjessezhang
Website:
www.jesse-zhang.com
1. What's your story? Where are you from?
I'm Jesse, an illustrator, born and raised in Brooklyn, New York...and I'm still here! I work in both digital and traditional mediums and love bringing the two together.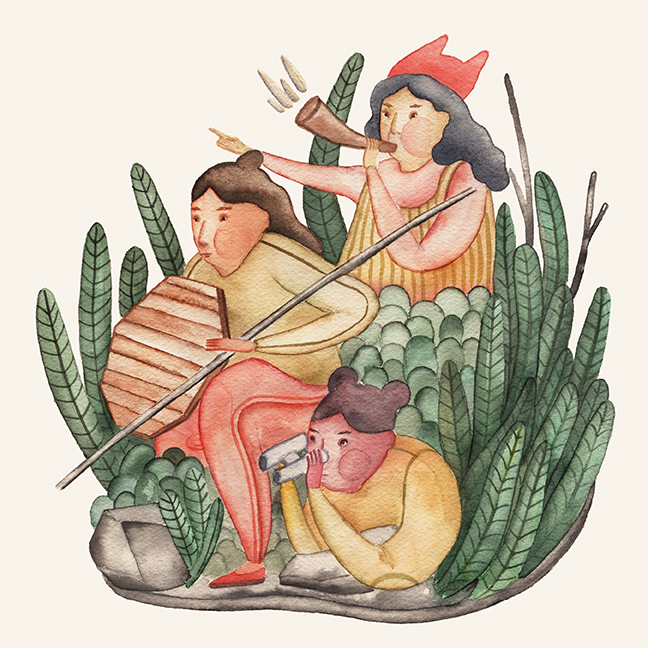 2. Tell us about your aesthetic.
Sweet with a little bit of melancholy and mystery.
3. What is your favourite medium and why?
Watercolor because even with the most controlling hand there will still be a touch of unpredictability.
4. What is your artistic process like?
I always start off with a few rough sketches in photoshop or on my iPad. Once I have an outline of the illustration I'll begin the inking process on paper. One of the reasons why I love watercolor and inks so much is that it still surprises me even with a planned drawing. Depending on the effect I want the final illustration to have, I'll either finish painting it by hand or color it digitally. I'm also a bit of a sketchbook hoarder and have a "bad work" sketchbook for experimenting with different painting techniques.
5. Who and/or what inspires your work?
A lot of my inspiration comes from non-visual work. It's fun to translate a certain line from a book or the mood of a song into a visual piece. Personal experiences and feelings play a big part in my artwork as well. I'm a very emotional and empathetic person which I tend to hide, so it ends up manifesting in my artwork.
6. What role does art play in your life? How does it change the way you view the world?
Art is a big part of who I am as a person. I was an only child with parents working around the clock so I spent the majority of my time home alone. We didn't have internet or cable TV until I was a teenager so I would lose myself in drawing or a picture book for hours. Art makes the world a magical place for me and I wouldn't survive without it. It makes me look at life and my surroundings through a lens, kind of like protective goggles but also eye opening...if that makes sense at all.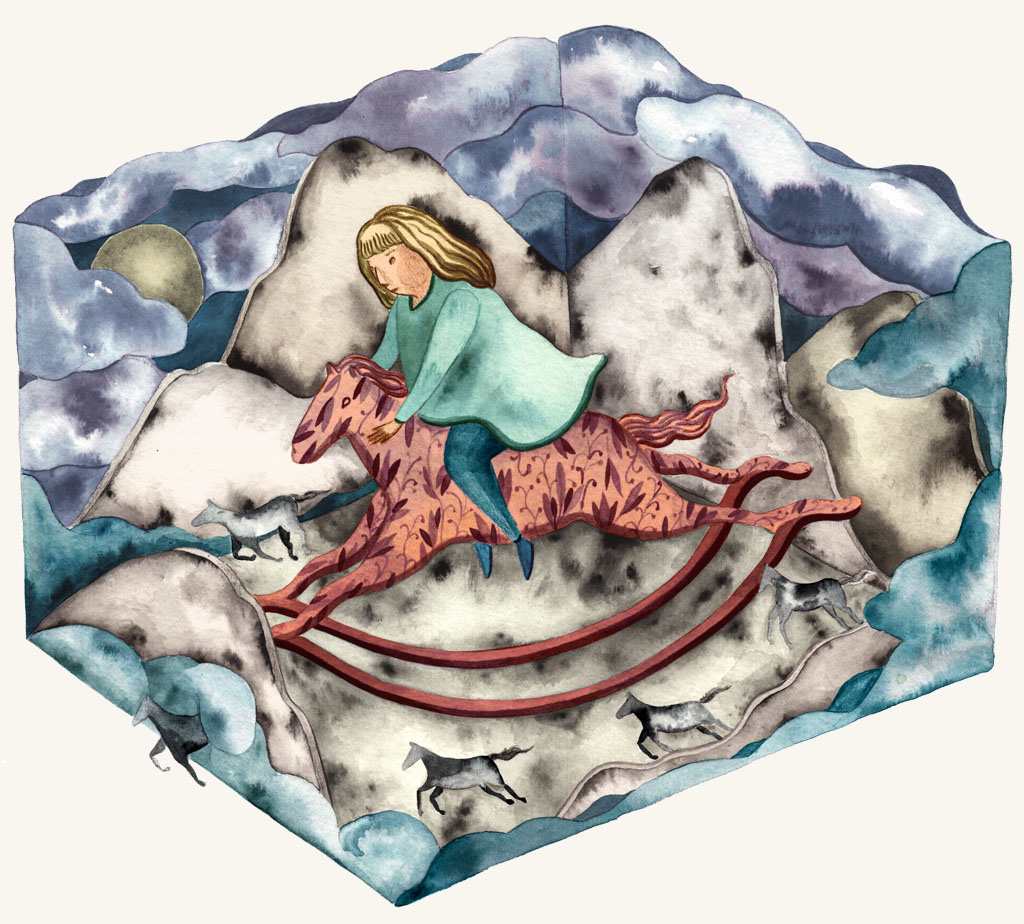 7. Where did you study?
I received my Bachelors of Fine Arts from The School of Visual Arts in New York City and studied at Gerrit Rietveld Acadamie in The Netherlands for half a year. I was also in the art program at Edward R. Murrow High School and it was the most beneficial and nurturing out of all my school experiences.
8. Where do you see yourself in five years? Working in an agency?
As a full-time freelance painter/illustrator. I'm also interested in painting murals.
9. What about in ten?
I would love to have illustrated many children's books by now and doing the same as above, hopefully with more wisdom.
10. What do you hope to achieve with your art?
I hope my art resonates with people in some way. I want to remain honest and authentic with my work, staying true to my own process, and continuing to learn and grow.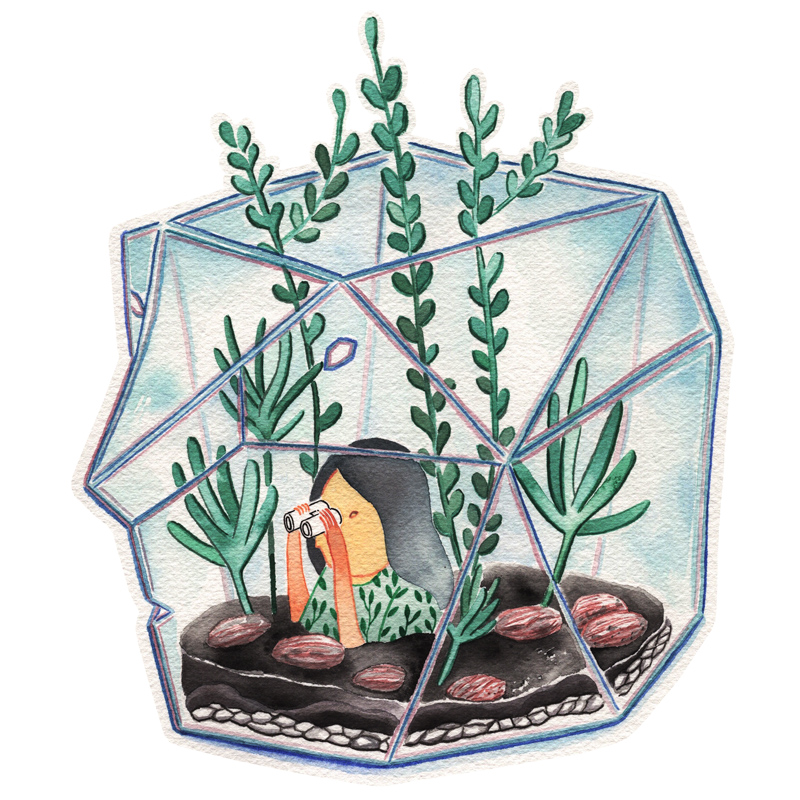 11. Now, tell us a little more about you as a person: what is your favourite food?
Italian food. Feed me a big bowl of pasta and we'll be friends forever.
12. Favourite book?
Never Let Me Go by Kazuo Ishiguro. It's a little bit of science fiction and romance wrapped up in a really beautiful story about the human condition. The movie was good too if you don't have time to read it.
13. Favourite genre of music?
Usually downtempo, trip hop, or anything mellow and relaxing. I listen to pop music when I'm sad.
14. What are your hobbies?
Reading, DIY projects, Decorating, Googling random stuff on the internet.
15. If you weren't an artist, what would you be?
A professional organizer or interior designer. A space can have a huge effect on a person and I enjoy making my environment as inspiring as possible. I think I'll be good at helping other people with that!