Instagram: @ines_poggio
1. What's your story? Where are you from?
Hi! I am Inés, an Art Director and Illustrator from Madrid, Spain. I have always been passionate about nature, so I studied environmental science in Madrid and finished the degree in Norway.

The year abroad taught me a lot and made me want to continue exploring different countries, so when the opportunity to work in Austria in an engineering department of a plastic manufacturer came along, I had not even doubt.

The years working in Austria brought me to spend long periods of time in many places around the world (Norway, Austria, Colombia, Perú, Bolivia, Venezuela) and learn to speak German (or Austrian). These years in the engineering industry were key to my future career as a designer, they gave me the confidence, experience and independence that I needed to change my path. So, one day I decided to quit my job and do something creative. I started trying filmmaking to end up in graphic design.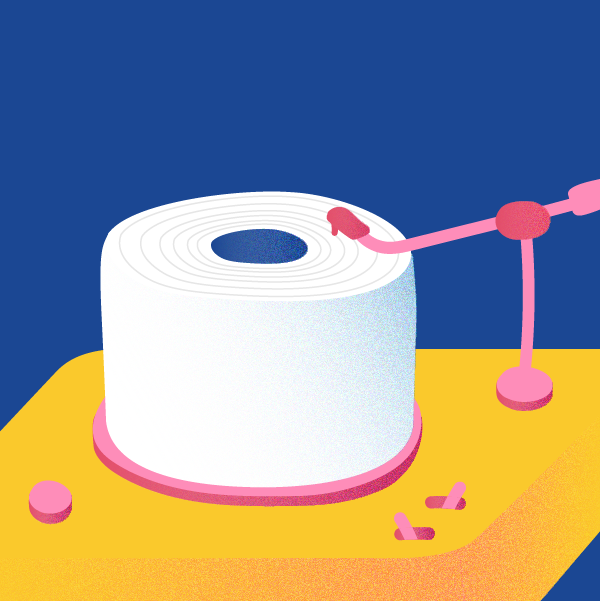 2. Tell us about your aesthetic.
The main aspect I care about in all of my projects is to tell a story. To have a clear concept before I start working is key to keep being passionate about it. That is one of the reasons why I love working in series, it is easier to develop the storyline using several artworks under the same concept. I also love working with a limited bright color palette; it makes me feel positive and full of energy.

"How do you roll?" is the last series I did, and it was developed during lockdown. It is a collection of illustrations and short written thoughts. The worldwide social madness to buy toilet paper as a first reaction during the health crisis made me laugh as well as cry. It led me to think about what we humans consider basic needs and which ones are our true needs while facing quarantine. Mines were not physical needs, they were rather emotional, they were moments, they were details, they were experiences, they were people. The toilet paper roll, already a symbol of this crisis, was the perfect canvas to tell my stories. To use an unreal need to tell my real needs.
3. What is your favourite medium and why?
I really could not choose a single medium as I love exploring different ones for multiple results. Lately I have been exploring digital illustration, but a year ago I was obsessed with craft mixed with photography or even printed electronics. I find it very challenging and interesting to keep changing mediums and exploring new techniques for passion projects, it gives me the ability to grow as an artist, learn new techniques and be able to implement the most suitable one for client work.
4. What is your artistic process like?
First of all, I use to write an organized and schematic briefing and a to do list by hand, as underlining with colors and crossing out gives me a lot of satisfaction. Once I have a clear idea of the project, I start by making a mental map writing down some key words as a starting point to start developing a concept. Once I have a viable concept thought I start exploring some visual materials on the internet, books, magazines…making a mood board. From that mood board I extract the general aesthetic and sometimes a possible color palette. It is at this point when I start sketching (directly on the computer or the iPad). In my case sketching, composition and color happen more or less at the same time, but it is not until the final composition is decided when I refine the artwork and choose the final color palette. My last step is writing a short description or rationale about the piece to give it context and compel the story.
5. Who and/or what inspires your work?
Daily life is a huge source of inspiration where I recognize new textures, colors and patterns every single day and collect them through pictures. Also, even though I am not a scientist anymore, I take a lot of inspiration for concepts, textures, patterns and colors from deep academic details such as geological maps, microscopic mineral textures, algae, fluid dynamics, zoology, astronomy… Science is an endless source of inspiration that keeps surprising me every time.
6. What role does art play in your life? How does it change the way you view the world?
As I was not involved in an artistic profession since the beginning, art is everything to me. Art means happiness means freedom to do what I love; art is passion but also limitless improvement.
I see inspiration everywhere around me, I notice textures in insects, colors in a landscape, ornaments in a building, compelling stories in every advertisement piece and branding details on Restaurant menus and that is beautiful. Generally, I value a lot that things have a curated aesthetic, even how my food is organized on my plate matters 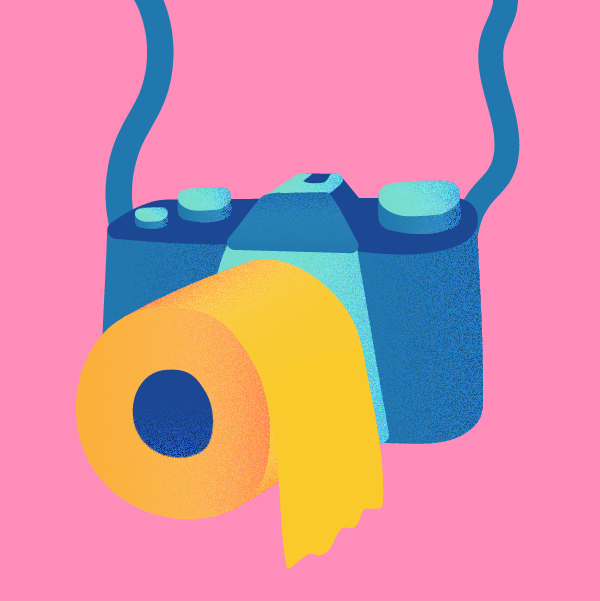 7. Where did you study?
My education as a designer came at first from YouTube tutorials, at the beginning everything I did was hand crafted and photographed afterwards as I did not have enough skills to do it otherwise. When I was sure that graphic design was the direction I wanted to follow, I enrolled in an Art Direction course in "Escuela CICE". The course blew my mind, and suddenly I realized how many things I could do within design and it really helped me to understand the design process, fundamentals and programs. The rest of my education as a designer has been through endless online courses in different platforms like Coursera, Domestika and Skillshare.
8. Where do you see yourself in five years?
I see myself exploring and learning a lot during these years in order to gain experience with new mediums and styles that I really enjoy and help me tell stories and share new concepts.
9. What about in ten?
Perhaps doing something more challenging like doing my own course, writing/illustrating a book or making my own products.
10. What do you hope to achieve with your art?
Nowadays art is not only beauty, but it carries a responsibility as it is an amazing way to communicate important messages. It is the perfect medium to open a conversation and talk about meaningful and personal experiences that people can relate to.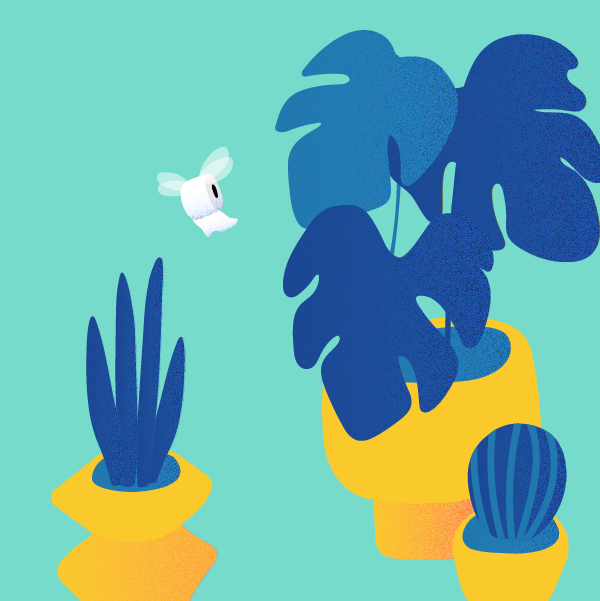 11. Now, tell us a little more about you as a person: what is your favourite food?
I really love trying new food, if I am in a Restaurant, I would always choose the weirdest dish that catches my attention. But my favorite of all is Creamed Spinach Casserole as it reminds me of my childhood. For dessert, anything with Dulce de Leche on it 
12. Favourite book?
I absolutely love reading, so it is really hard to choose, but if have to point out the books that really made me dream during a long period of time, they would be Harry Potter. Particularly the Prisoner of Azkaban would be my favorite.
13. Favourite genre of music?
Artists like Johnny cash, Otis Redding, Marvin Gaye, R.E.M…really bring me in the mood to create.
14. What are your hobbies?
I live in the city, so I love going out to the mountains during the weekend to hike, find new plants or just breath fresh air. I also love sports and used to train with a volleyball team and go 3D archery whenever I could. Under the week I use to enroll in a different craft course every year like jewelry, pottery, silk-screen print, cyanotype…
15. If you weren't an artist, what would you be?
I would probably be a florist, as I am impressed by the beauty and variety of plants. I have a lot of plants at home and consider them my pets, I even named them all 