Instagram: @infinite_mantra
Website: www.infinitemantra.ca
1. What's your story? Where are you from?
My name is Lindsay Kokoska. I am originally from Nova Scotia, Canada and I currently live in Alberta, Canada. I've always loved art but really felt its awareness in me when I was about 18 years old. I picked up a paint brush and some oil paint while sitting outside near a beautiful lake in Cape Breton…. I began creating crazy abstract stuff.
I've developed and shifted over the years and I've also traveled a lot. As I traveled, my art grew, I lived in S.Korea, Thailand, India and Indonesia for a while and was really into the inks and papers I found there, creating mostly hand drawn ink works, but I also started to explore the digital world, (photography and photoshop) and began to mesh the two together. I was also greatly inspired by the religions of the region. When I lived in the Middle East, I really began to get inspired by the ancient traditions, myths and stories… as well as the tangible parts of the culture; fabrics, sacred geometry and patterns.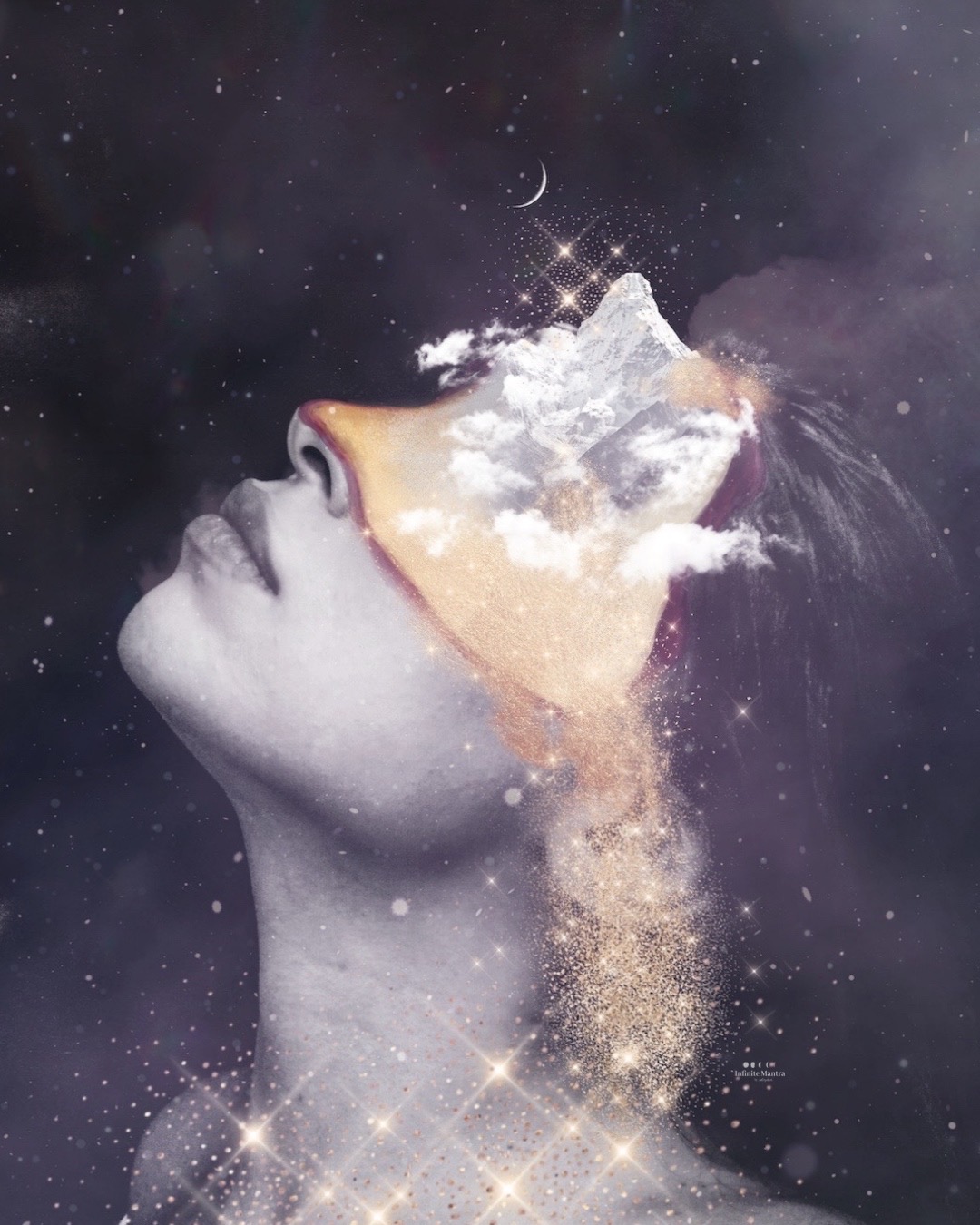 2. Tell us about your aesthetic.
My art is contemporary, it lies between the figurative and surreal worlds and always holds a dreamlike quality to it, with heavy influences of esoteric, spiritual and mystical connections.
3. What is your favourite medium and why?
I love digital art and collage and use Procreate, Illustrator and Photoshop a lot. I also love mixed media, watercolor, pastels and inks.
4. What is your artistic process like?
When I create art, it's like I am channeling an energy; like a clairvoyant receiving a message, I connect to an energy and it guides me. I love utilizing sacred geometry, astronomy, nature, patterns and shapes to create thought provoking compositions.
5. Who and/or what inspires your work?
I draw inspiration from all aspects of my life. My exploration and development in my yoga practice; through seeking to link the worldly and the transcendent, Astrology and my love of travel and culture have greatly influenced my art.
6. What role does art play in your life? How does it change the way you view the world?
It's kind of a way for me to express things that cannot be placed into words. Feelings I receive, energy I sense, it's an outlet for me to express this. It helps me see that the world is much more than what we see. My art helps me interpret all the things that we can't or haven't thought of.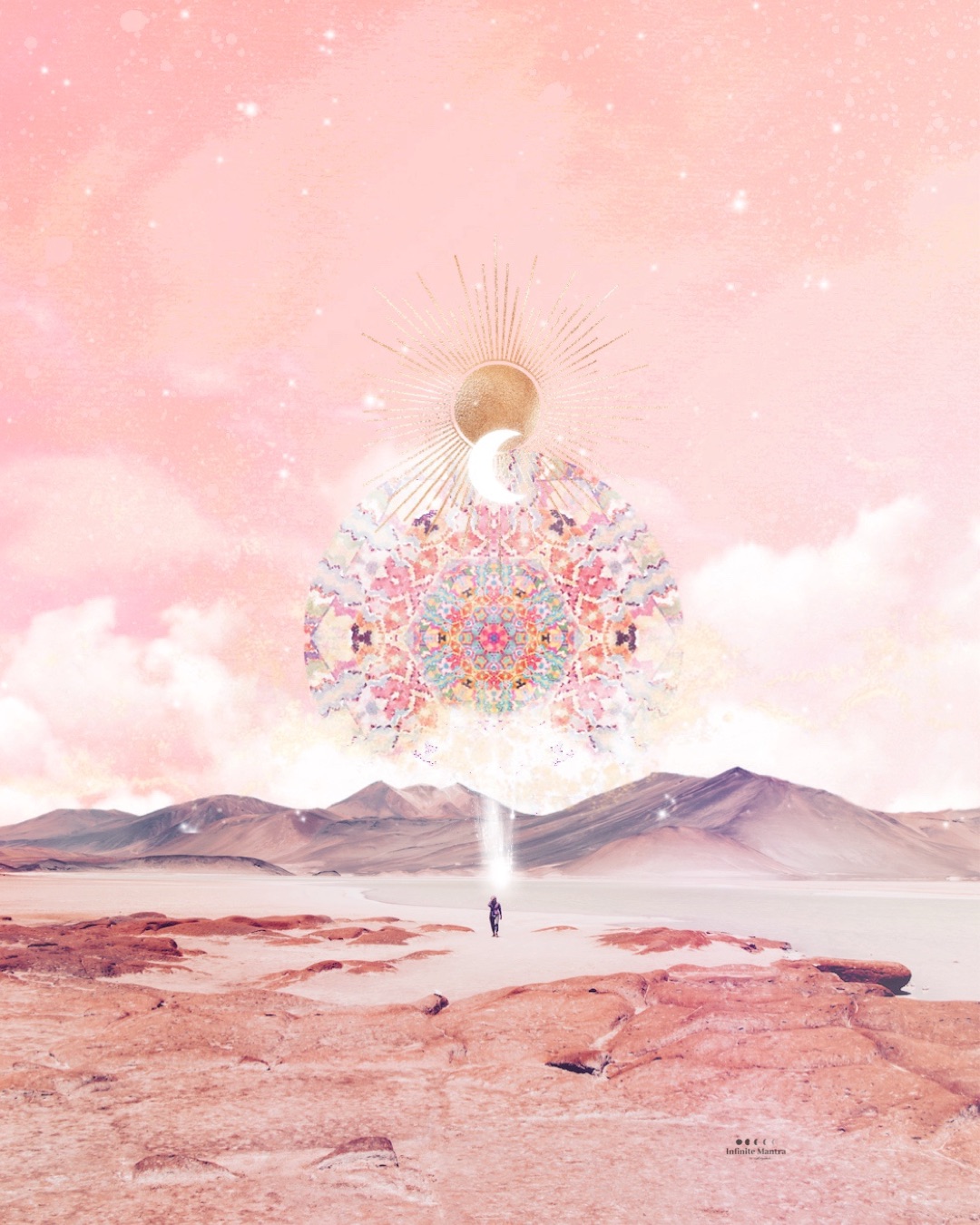 7. Where did you study?
I was self taught in my early years but at 24 went to Toronto School of Art to do an independent art study and I also studied abstract art in Bali, Indonesia when I was 25. At 30, I did my masters in Graphic Art in the US. I also have 2 degrees, one in marketing and one in education.
8. Where do you see yourself in five years?
At the moment, I am an art and graphic design teacher. In 5 years, I hope to just be making and selling art, living in a calm, chilled out space… somewhere in nature, making art and doing yoga. I want to move from education into another space where I can help people somehow, maybe art therapy, life coaching and astrology.
9. What about in ten?
Chilled out in a blissful place!
10. What do you hope to achieve with your art?
I feel that my art manifests the power of intuition. I hope that my work inspires people to go inward, so that they can access a deeper vision, to be reminded of the connections between material and spiritual experiences. and see magic in their lives.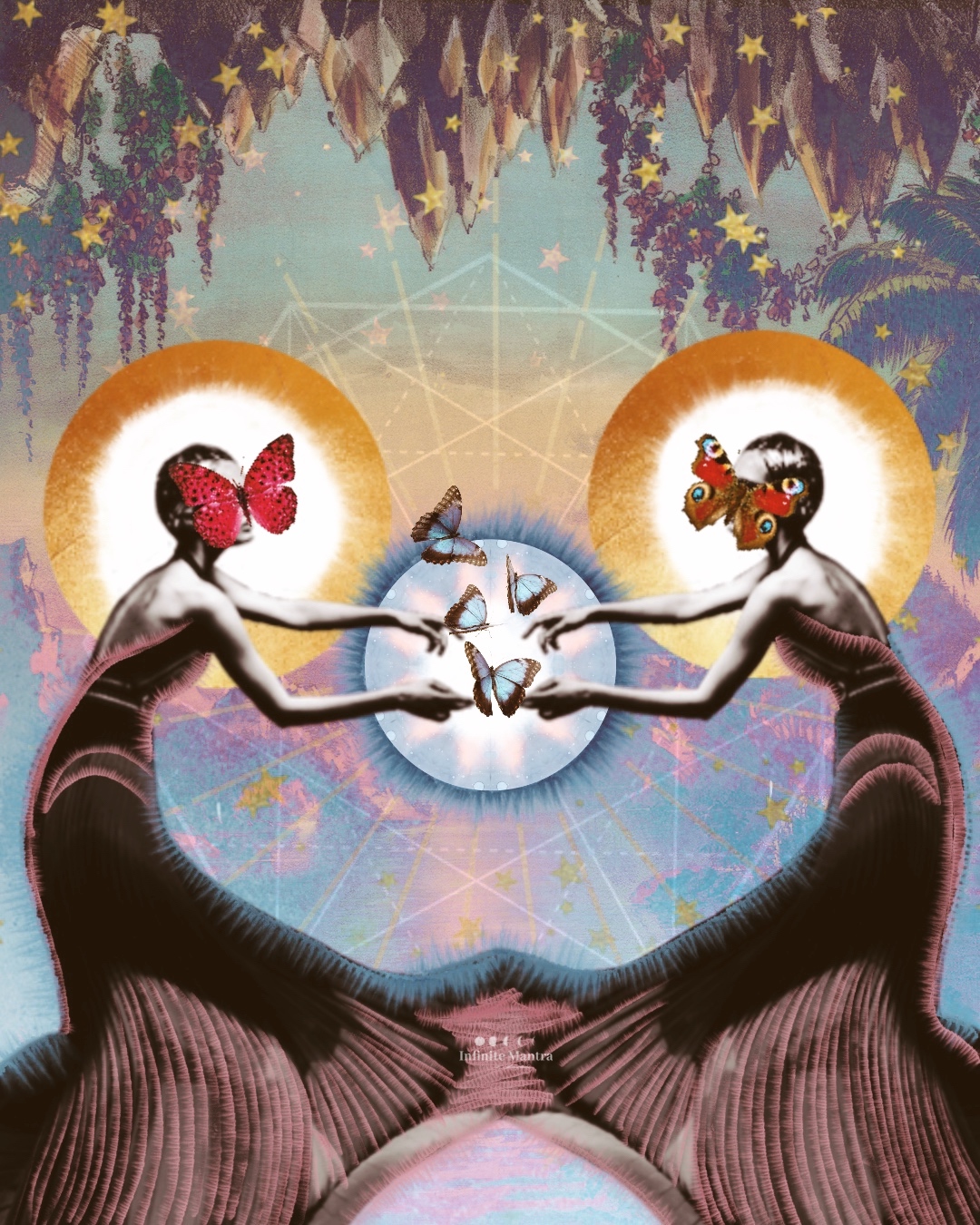 11. Now, tell us a little more about you as a person: what is your favourite food?
It's a 4 way tie- Japanese, Korean, Thai and Moroccan.
12. Favourite book?
The Alchemist by Paulo Coelho
13. Favourite genre of music?
Chillout Electronic
14. What are your hobbies?
I like going for walks in the forest, practicing yoga and cooking.
15. If you weren't an artist, what would you be?
I would be a doctor for sure.