Instagram:
@insalataillustrata
Facebook:
www.facebook.com/insalataillustrata
Website:
www.silviabettini.it
1. What's your story? Where are you from?
I was born and live in Bologna, a lovely small italian city that you might have heard for its good food (believe me, it's true). After school I have worked seven years as a graphic designer. The day I realized I was spending all my free time doodling and drawing, I decided I should become a full time illustrator. This didn't stop me from still being a compulsive doodler even then, though.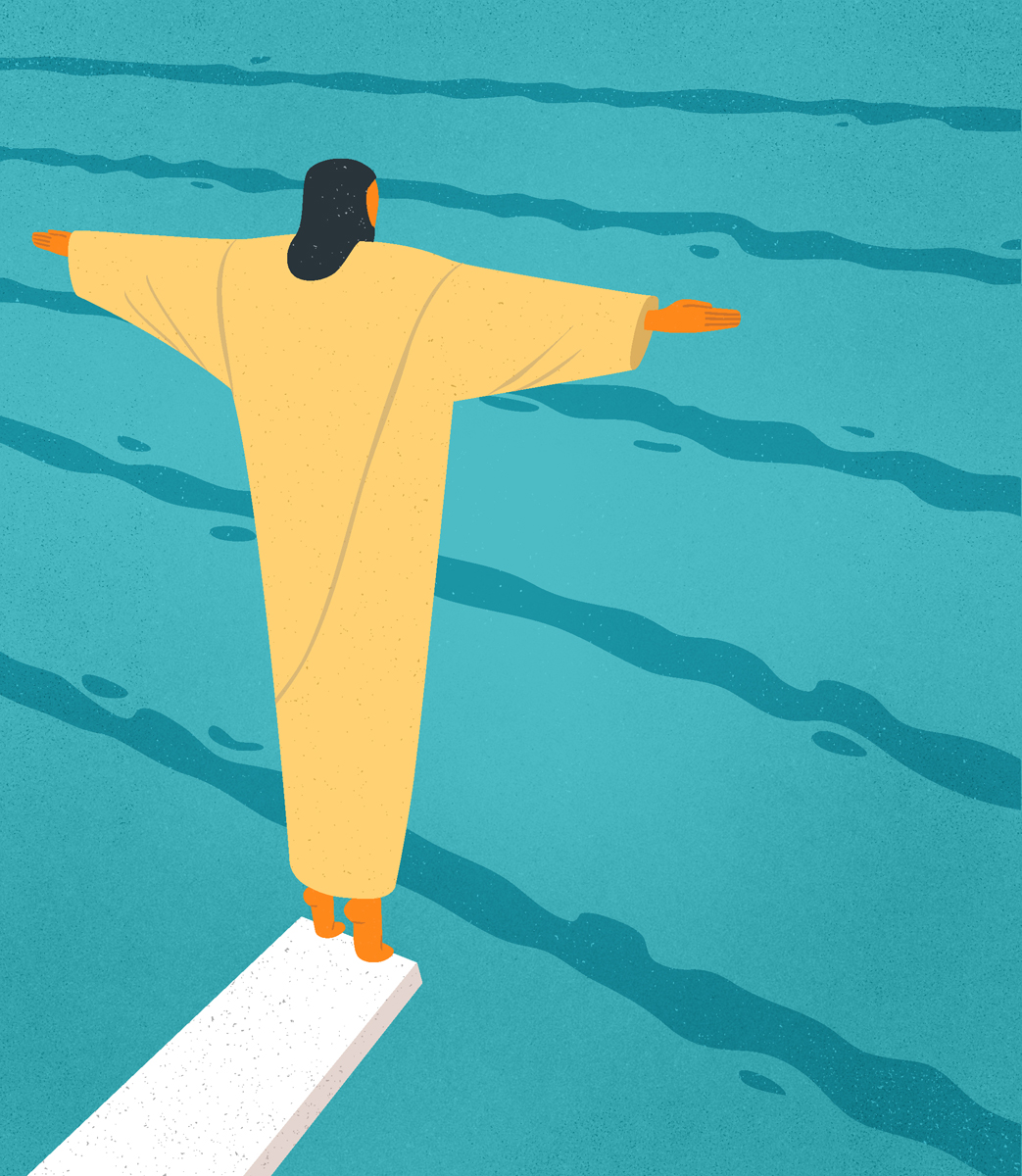 2. Tell us about your aesthetic.
I pursue simplicity and I prefer to subtract rather than to add. I use simple shapes and lines, palettes limited to a few colours and flat backgrounds.
3. What is your favourite medium and why?
I have worked with a variety of techniques, including lino-cut and screen printing; however, at present the medium I am more comfortable with is the digital one because it's very versatile.
4. What is your artistic process like?
After reading the brief I use to write a few key concept on paper and then sleep on it. The next day ideas usually flow better and that's when I start to sketch. As soon as I find a good idea and the right composition I restart drawing from scratch using Adobe Illustrator and my Wacom Intuos tablet. Depending on the result I want to achieve, I may decide to add a subtle texture in Photoshop.
5. Who and/or what inspires your work?
I am inspired by a mix of ordinary things – such as patterns in nature, reflections on water after the rain or a sudden spontaneous gesture – as well as by art from the past – like the Flemish primitives, the Fauve painters or classic roman art. I am inspired almost every day by the brilliant work of Saul Steinberg. Also, I admire a variety of contemporary illustrators, Jean Jullien above all (but the list is long).
6. What role does art play in your life? How does it change the way you view the world?
Art plays a big role in my life, it's a daily inspiration and fills me with a creative energy. However, I do not consider myself an artist, I'm just a professional illustrator.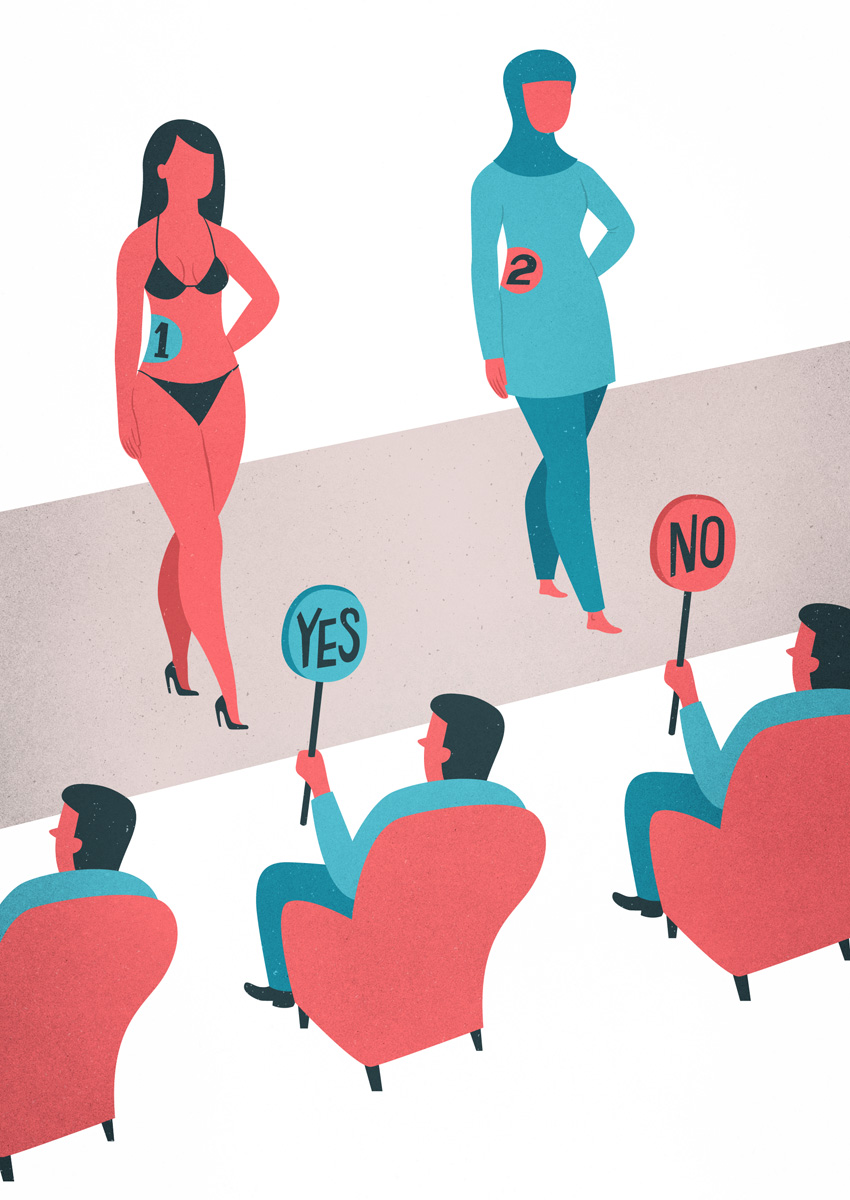 7. Where did you study?
I studied at the Academy of Fine Arts in Bologna.
8. Where do you see yourself in five years? Working in an agency?
I hope I will still be doing my freelance job, only with much more time to travel.
9. What about in ten?
Enough drawing! In ten years I want to be a writer of science fiction novels.
10. What do you hope to achieve with your art?
I am often asked to decorate the white, impersonal walls of children's hospitals with cheerful illustrations to bring relief and joy to the little patients. I am so thankful whenever this happens! Seeing a child cheered by my drawings is a heart warming experience. I like to think that my work can help someone feel better and may be a source of joy, even for a short moment.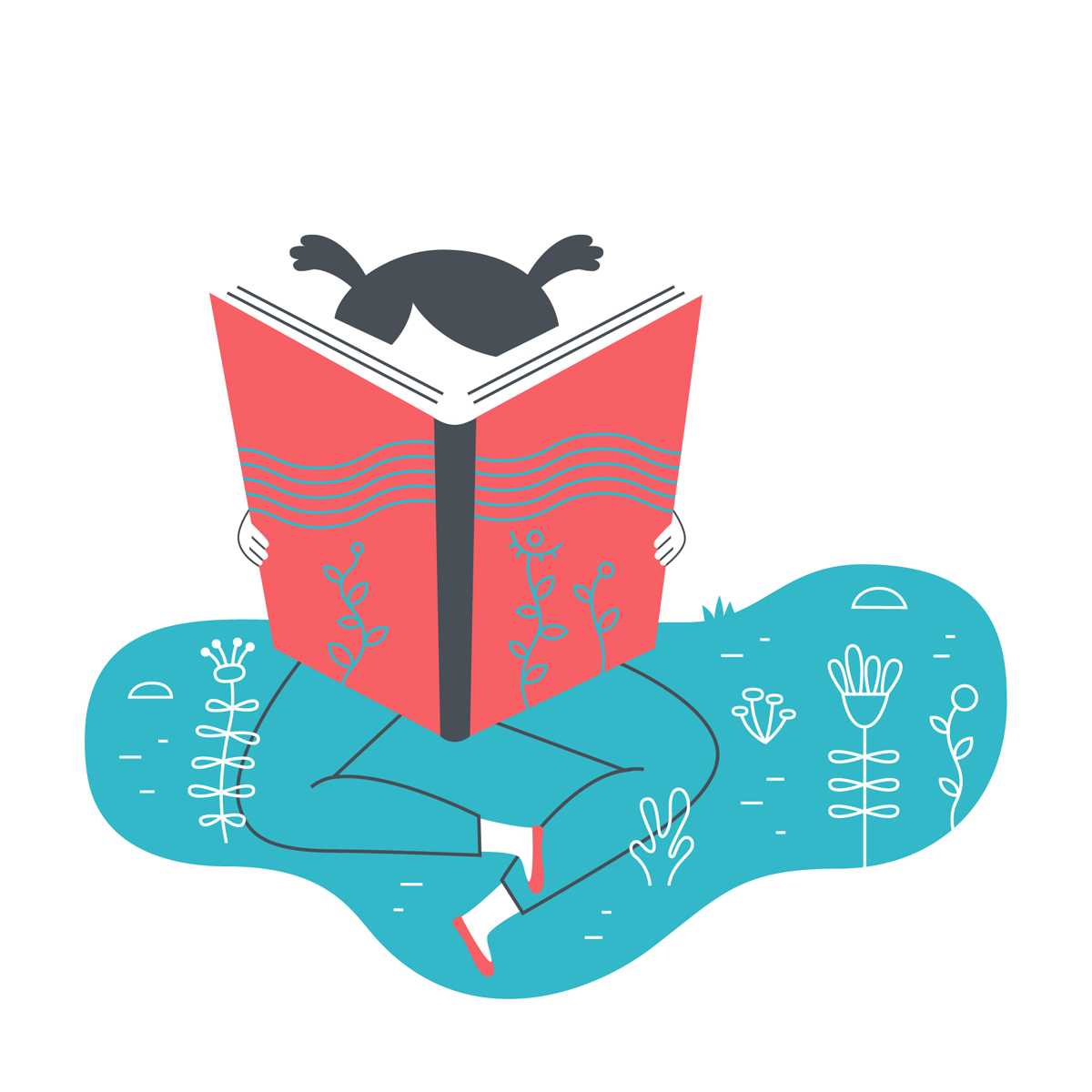 11. Now, tell us a little more about you as a person: what is your favourite food?
My mom's food is the best in the world. However I'm always curious to try everything and I like to be surprised by unusual flavour combinations. And I love wine. Speaking about food, there is no such thing as "Spaghetti Bolognese"! if you read this combination of words in a menu, run away as fast as you can!
12. Favourite book?
Three Novels by Agota Kristof.
13. Favourite genre of music?
Depends on my mood. I like rock from the 70s decade mostly, but I listen to a bit of everything. While working, classical music is the perfect background.
14. What are your hobbies?
Growing my vegetables and herbs garden, reading and roleplaying games. Oh and I'm seriously addicted to tv series.
15. If you weren't an artist, what would you be?
A chef. Or a farmer. Or a charmer.