Instagram:
@irenefeleo
Twitter:
@irenefeleo
Tumblr:
eyefeleo.tumblr.com
Website:
www.irenefeleo.com
1. What's your story? Where are you from?
I am an illustrator and aspiring animation director. I was born and raised in Sydney, Australia but have been based in Brooklyn, NY for the past year and a bit. In Sydney I was working in motion graphics/animating for ads and doing freelance work in illustration and exhibiting art in my spare time. A year ago my boyfriend and I decided to try living in New York, we both got jobs, and that's why I'm here today!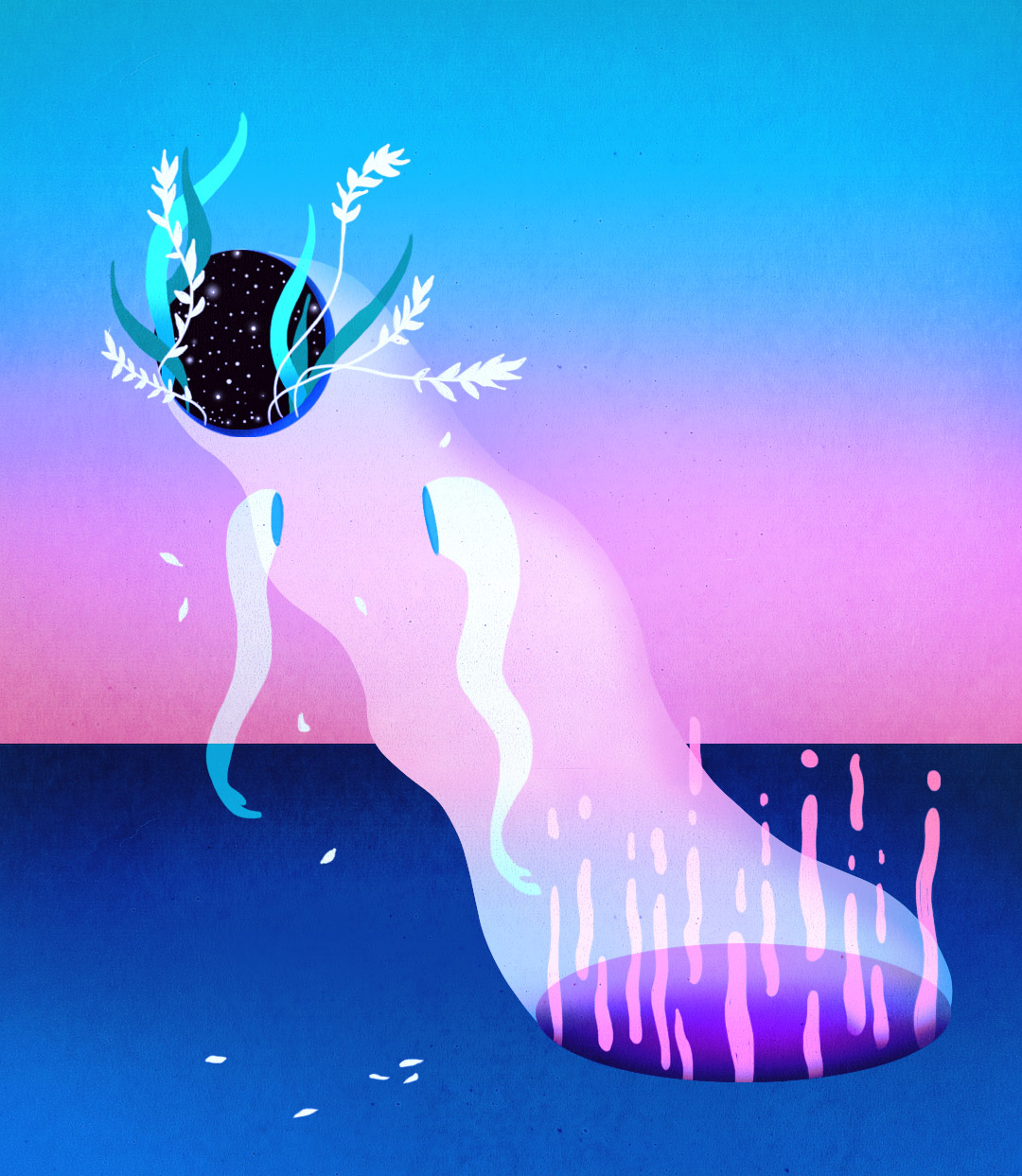 2. Tell us about your aesthetic.
I think my work has a whimsical sort of look to it. I usually gravitate towards strange and moody subject matter and apply a quirky colorful twist to it.
3. What is your favourite medium and why?
I really like working digitally. I feel like there aren't any restrictions and it's a super flexible medium so its great to try out different ideas, colors, make adjustments etc. I do like trying to tie the handmade look into my work though so I like bouncing around to gouache and pen when I want to mix things up.
4. What is your artistic process like?
It can really vary depending on the project. If I am doing some illustrations I start with a common theme and expand on it with each drawing - I really like creating illustrations that belong together in a series. For animations I like to think of weird or strange little ideas, inspired by daily life, probably all super random and expand on a small story from there.
5. Who and/or what inspires your work?
I am really inspired by music and film. Lately I have also been looking at a lot of dimensional work like ceramics and sculpture and even set design.
6. What role does art play in your life? How does it change the way you view the world?
I mean I guess it kind of has to do with everything. It's my means of expression and inspiration and I can't imagine navigating throughout the world without it.
7. Where did you study?
UNSW College of Fine Art in Sydney.
8. Where do you see yourself in five years? Working in an agency?
I think in 5 years I would want to be working out of a shared studio space with other freelancers. I feel like I am slowly working towards having that independence in my own work so hopefully that will pay off in time. I would have also wanted to live in another city by then, maybe Berlin or Amsterdam.
9. What about in ten?
Too hard to say! Still working in the creative industry, having the freedom to inject my personal voice and style in projects. Also, definitely a puppy owner and maybe back in Australia.
10. What do you hope to achieve with your art?
I want to tell stories that resonate with people in subtle ways.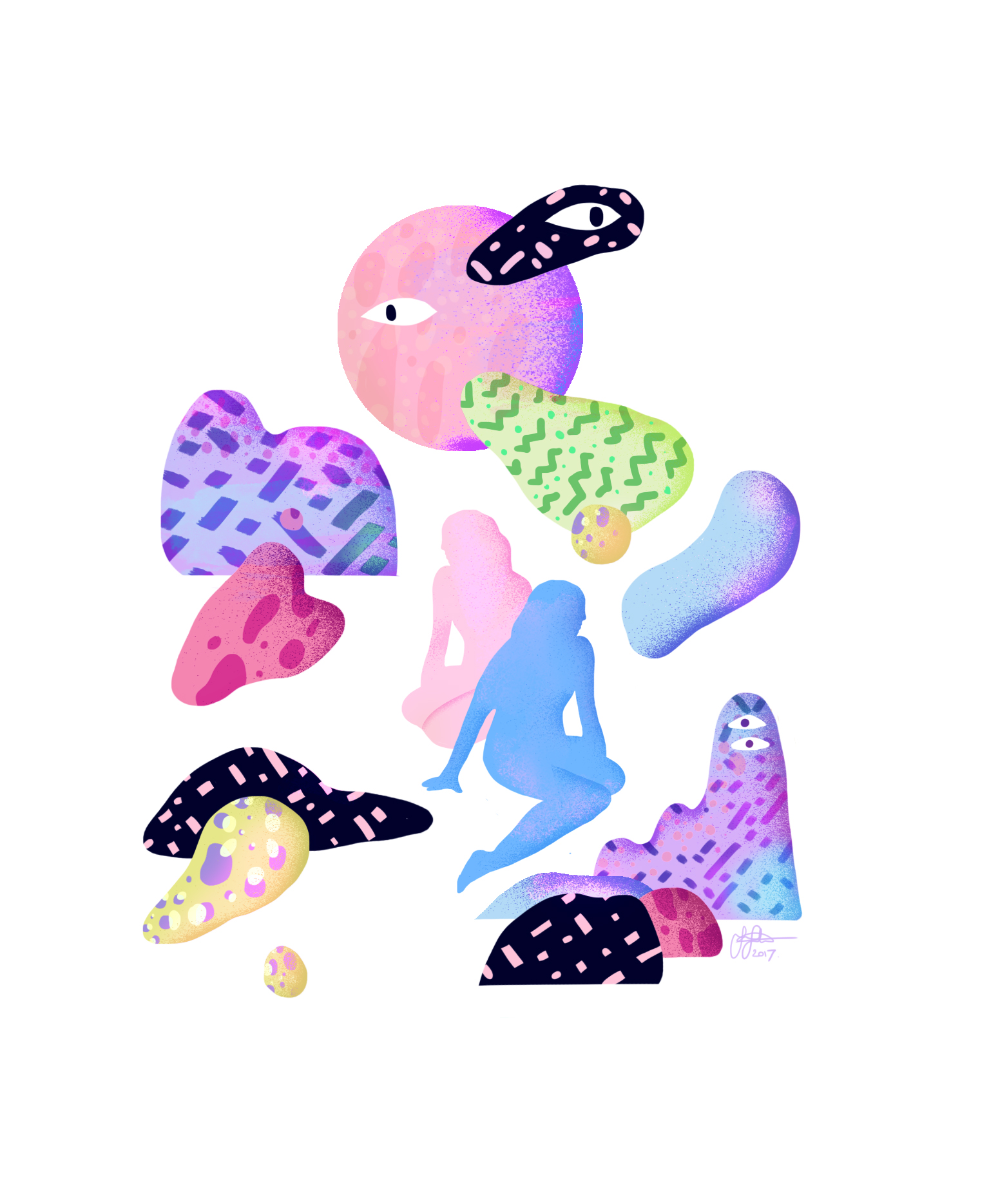 11. Now, tell us a little more about you as a person: what is your favourite food?
I am obsessed with Ramen! It's like a hug in a bowl and can pull me out of any bad mood.
12. Favourite book?
I finished reading A Little Life by Hanya Yanagihara last year and I still haven't really stopped thinking about it. It's super sad but by the end of it you really feel like you have lived through the lives of the characters and her treatment of time is really interesting.
13. Favourite genre of music?
A mix of indie/electronic and RnB.
14. What are your hobbies?
Since moving to New York I have been trying to take advantage of the amount of shows going on, so I love going to the theatre and musicals and pretty much anything in that theme. I am also getting into cooking because I am obsessed with food in general.
15. If you weren't an artist, what would you be?
I think I would have pursued a career in production design for films or theatre.