Instagram:
@irie.wata
Website:
www.iriewata.com
1. What's your story? Where are you from?
My name is Irie Wata, I am from Haarlem (the Netherlands) which is a city near Amsterdam. I have always been a girl with a lot of fantasy and the urge to create, and 2 years ago this has developed in becoming a digital collage artist. I always loved playing around with Photoshop and its endless possibilities to create something beautiful. My art has now grown into the brand Irie Wata with not only art prints but also merchandise and working on commission base for clients.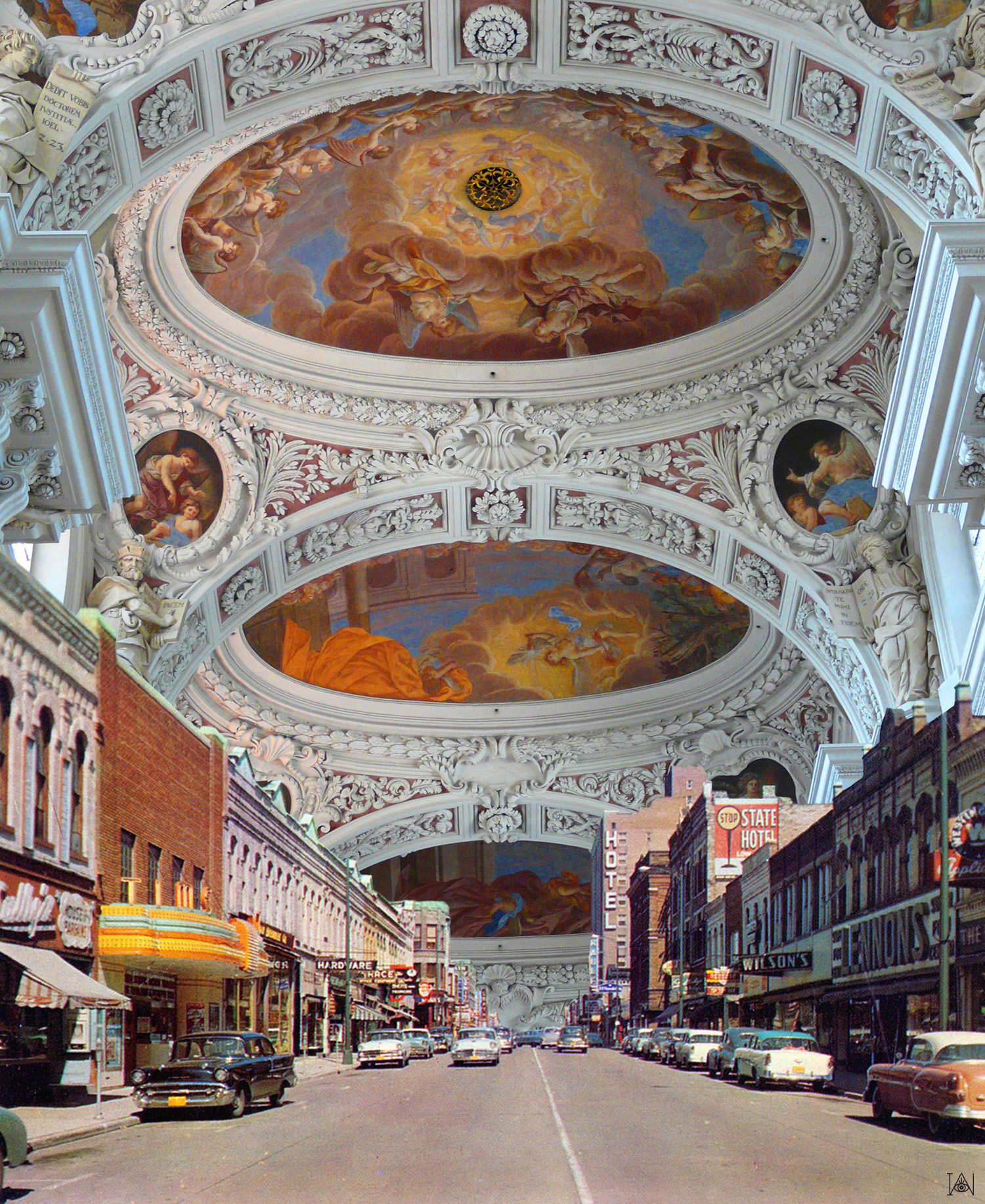 2. Tell us about your aesthetic.
My work often features space, something I have always been fascinated with. It is an unreachable yet magical aspect of nature, which I want to bring a little closer to us. I combine these images with mostly old photos to give it a vintage touch. My way of cutting and pasting different images of reality together results in surreal sights, like non-existing worlds or optical illusions. I like to make artworks that make people look and think twice.
3. What is your favourite medium and why?
My favorite medium is digital, I mostly use Photoshop for my art. It's because it has endless possibilities, and I can always undo or change anything. This enables me to make a piece of art as perfect as I want.
4. What is your artistic process like?
Most of the time I am just going through a database of copyright-free images on the internet, and imagine how I could combine some of them to create something crazy. But sometimes I already have an idea in mind that I want to make, and I go on a search for images to create it. Often the outcome is very different than how I pictured it in my mind though. When making collages it means a lot of cutting and pasting and trying, shuffling images just as long as the effect I want is reached. Some collages are made within an hour when my creativity is high and I was able to find perfect images, sometimes it takes 8 hours or even more.
5. Who and/or what inspires your work?
I get a lot of inspiration from nature. Nature has so many beautiful aspects that I want to combine together with how humans are a part of it. I am also intrigued by alchemical aspects, and sometimes my feelings inspire me too. For example, when I have a feeling of nostalgia, I have the need to express this by creating a "matching" artwork. And of course, other artists inspire me too. This doesn't mean they are always collage artists; I get a lot of inspiration from surrealists like Dali or Magritte, street artists or even classical painters.
6. What role does art play in your life? How does it change the way you view the world?
Art plays a big role in my life since it has become a part of my job, and emotionally it gives me peace and a pleasant way to express myself. I take life less seriously (in a good way) because I realized that I can endlessly use my imagination to find joy - my motto is 'anything you can imagine is real'. The final pieces of my art give me an escape of reality, too.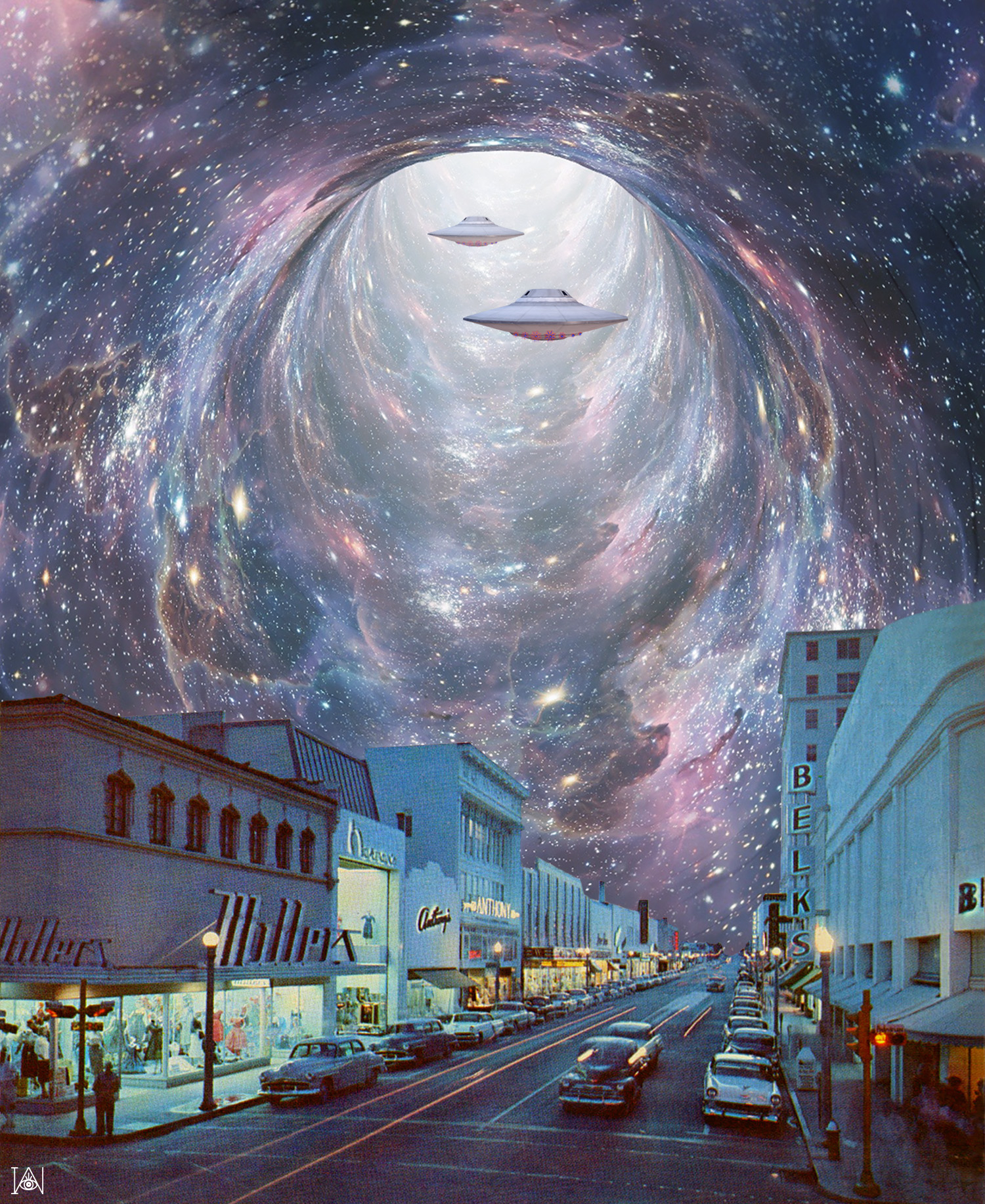 7. Where did you study?
I studied Communication & Multimedia Design in Amsterdam, where I got to work a lot with Photoshop as well. City life inspired me at that time, and my study also helped in learning a lot about how to market a brand (which I'm doing right now for myself).
8. Where do you see yourself in five years?
I am working a day job for 4 days right now, and 1 day I do freelance work for the Irie Wata art. I really hope that in 5 years I can live from my art so I don't have to have that day job anymore. I dream of having my own studio and exhibitions every now and then.
9. What about in ten?
Ooh, scary! I hope to have the same things as described above, maybe have some people working next to me for Irie Wata who love art as much as I do. It would be my dream to have Irie Wata internationally known as a brand, thinking of a fashion brand too. It would be the best thing ever when people would recognize Irie Wata shirts and on the streets ☺ Having said that, I would like to look into street art as well.
10. What do you hope to achieve with your art?
I hope people get inspired by my art to use their imagination more, and maybe to make art themselves too. I also love the idea of giving people a short escape of reality by looking at my art, especially when they would need that.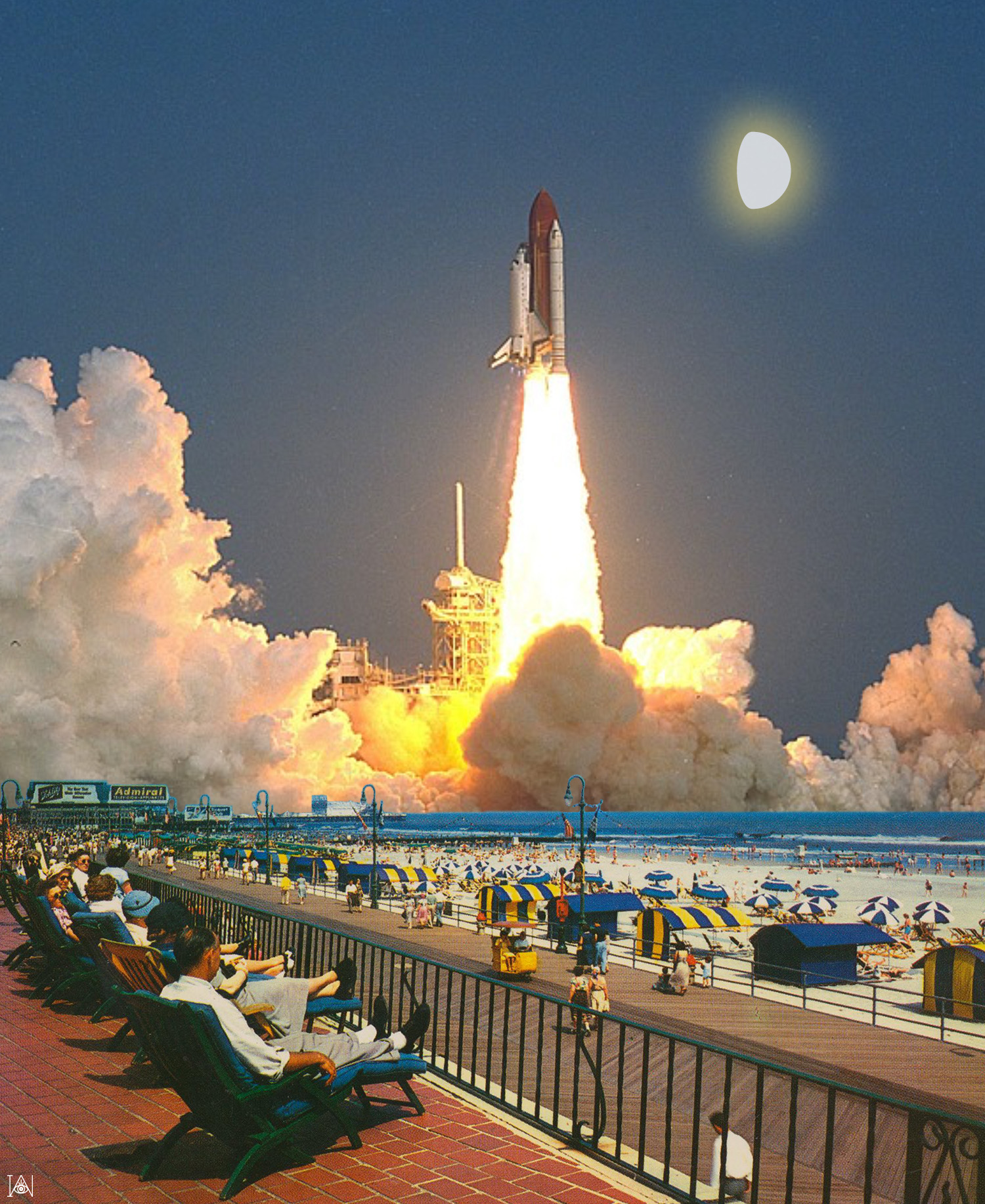 11. Now, tell us a little more about you as a person: what is your favourite food?
My dad is from Indonesia (you might recognize that in some of my artworks), I love the local food like nasi goreng djawa with some ayam kecap. Indian and Japanese are my favs, too. Or a good big cheeseburger!
12. Favourite book?
This might sound ignorant but I don't like reading, I blame my visual mind for it. I cannot keep a long focus on letters or numbers, so I would rather enjoy something more visual like a movie (or art). Books that I did enjoy a long time ago were the Harry Potter saga. I guess I just love magic and fantasy!
13. Favourite genre of music?
I love hip hop and RnB! A$ap Rocky is far out my favorite artist, I love the urban sound but also the wavy feel his music sometimes has.
14. What are your hobbies?
Needless to say, it's making art, next to that I love dancing (hip hop, dancehall) and traveling too.
15. If you weren't an artist, what would you be?
I would be working in online marketing as I am now partially! I enjoy the craft of establishing brands and market them on online platforms. Or I would be a graphic designer, or does that count as an artist as well? ;)